Starting to sew
So, I decided to find a hobby. I started sewing!
I got my grandmother's old and heavy (oh so heavy!) sewing machine and took it for a "test drive", but it didn't go so well.  So I decided to do a workshop with Rosa Pomar, to learn the basic skills. And it's a good thing I did!
Este ano resolvi arranjar um hobby: a costura!
Peguei na máquina de costura da minha avó, constatei que era bastante pesada, voltei a pousá-la à minha frente e dei ao pedal! Literalmente! Mas a coisa não corria bem, corria bastante torta!
Peguei na minha pesada máquina e "espetei-me" com ela no workshop da Rosa Pomar (figurativamente falando, claro!). E ainda bem!
The first thing I learned to sew was a pin cushion, next, a scented cushion, after that, a cushion for the balcony chair,  and then a my son M asked for a cushion for his doll… notice a pattern?
A primeira peça a sair, foi uma almofada de alfinetes, a segunda uma almofada de cheiros, a terceira uma almofada a pedido do M., a quarta uma almofada para a cadeira da varanda… Notam algum padrão?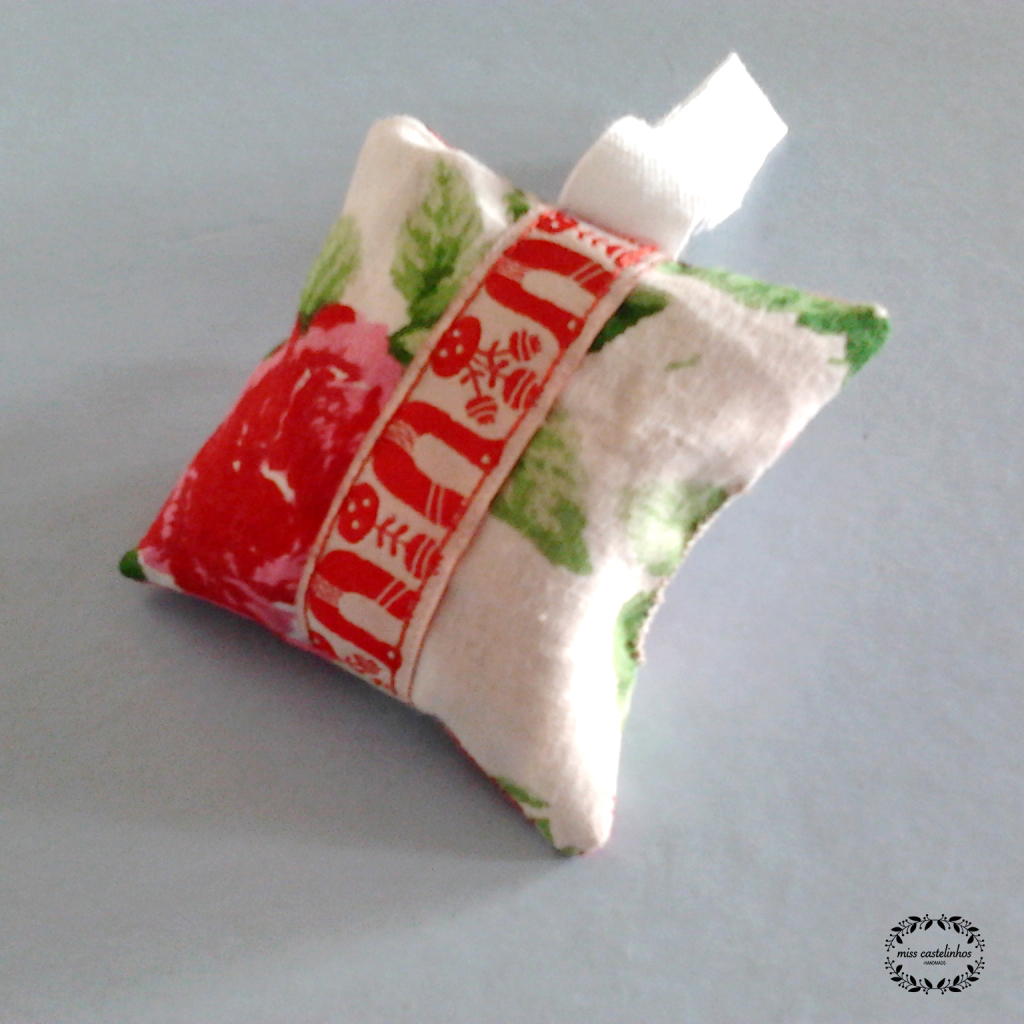 I like sewing… a lot! But I'm done with cushions… at least, for now!
Tomei-lhe o gosto (à costura… de almofadas já estou farta!) e quero que seja mais que um hobbie!