The shirt
Last saturday, I had another class, the second one making a shirt. Mestre Teresa, made the pattern and cut the fabric, for me to assemble.
No passado sábado, foi dia de mais uma aula no curso de costura. Foi o segundo sábado passado a fazer uma camisa. Depois da Mestre cortar as peças, comecei a montar o puzzle.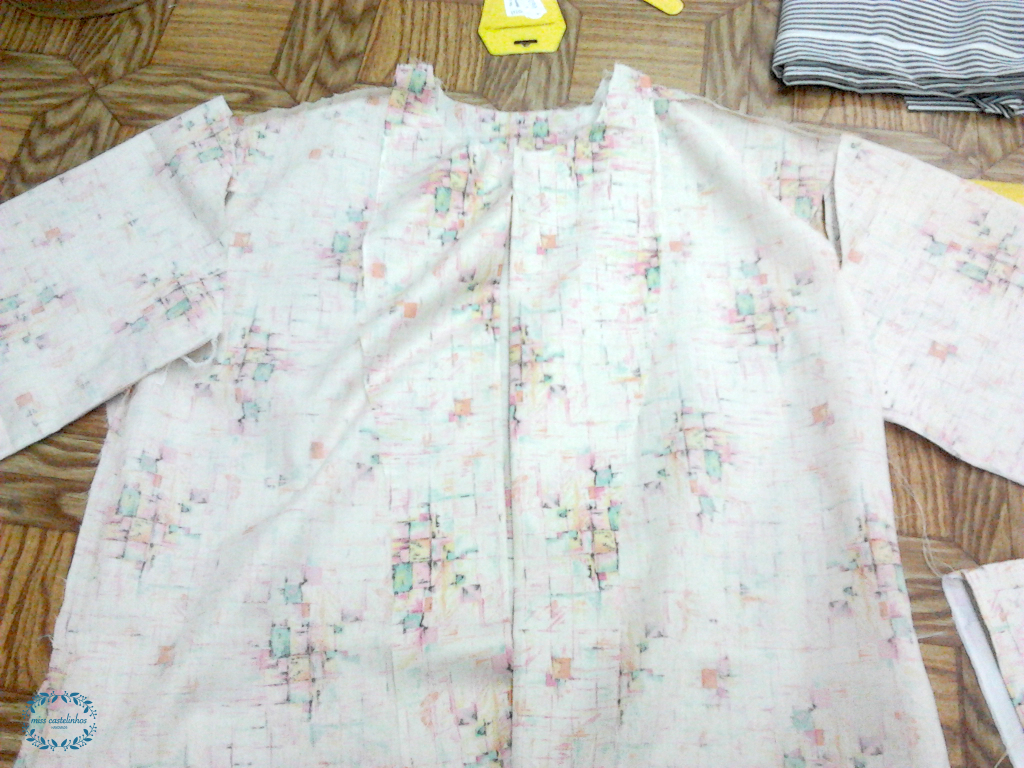 There's still a lot of work to be done, but all is going well!
Ainda falta bastante para terminar, mas, por enquanto, está bem encaminhada!