Pants… again!
Since, attempts number one and two, turned out so great, I decided to order some new fabrics, to try and sew "real pants". Couldn't be happier with the result!
Depois da primeira e segunda experiências, terem corrido tão bem, resolvi encomendar uns tecidos para poder fazer umas calças "a sério". Não podia estar mais feliz com o resultado!
Here's how to DIY:
Em jeito de DIY, aqui está:
What you need:
Pants pattern (size 18 months)
2 fabrics of your choice (I picked 100% cotton jersey)
Needles
Scissors
Thread
Sewing machine
Materiais usados:
2 tecidos à escolha (eu usei jersey 100% algodão)
Alfinetes
Tesoura
Linha
Máquina de costura
Step 1
Fold your fabric with the right side down, and copy your pattern onto the fabric, allowing about 1cm for seams.
Passo 1
Dobrar o tecido com o direito para dentro e copiar o molde, dando cerca de 1cm, para costuras.
Step 2
Cut your pants and baste the front and back together with needles.
Passo 2
Depois de copiar o molde, cortar as calças e prender as duas partes (frente e costas) com alfinetes.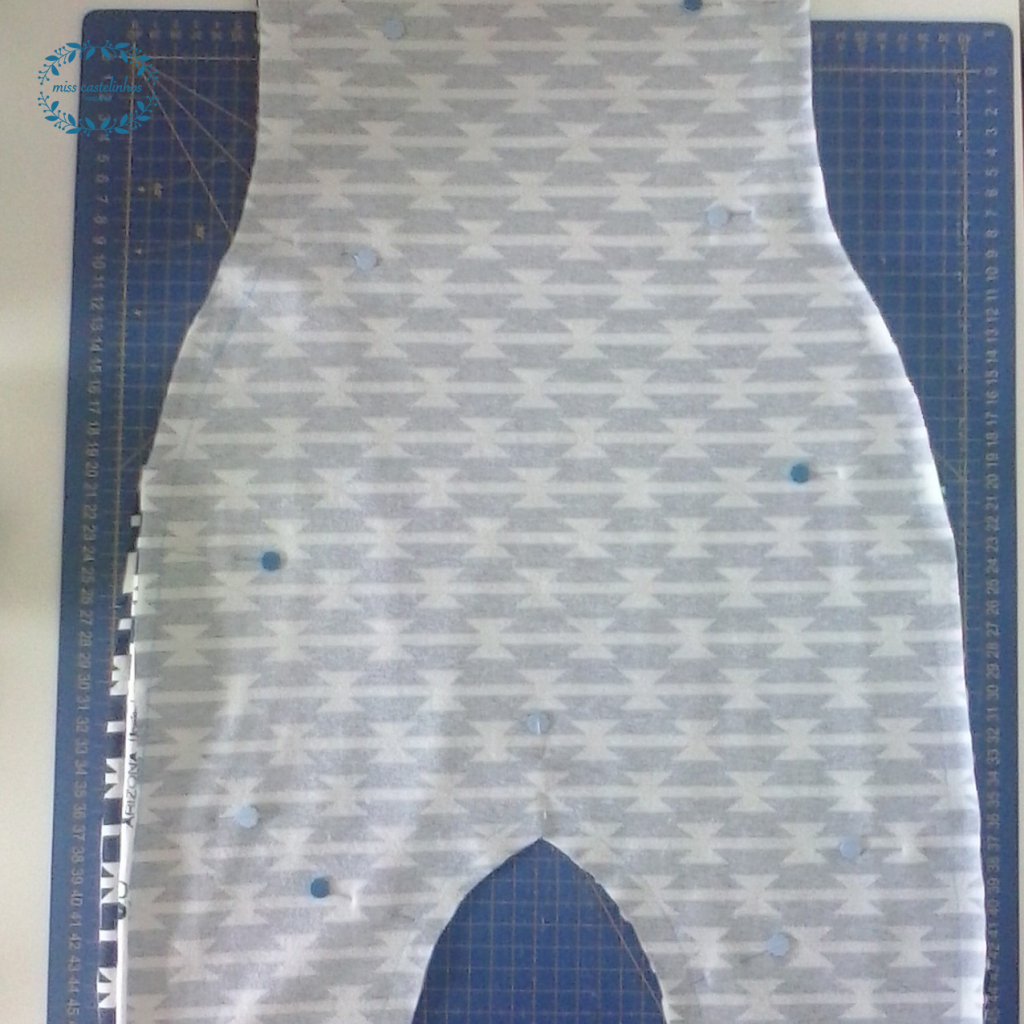 Step 3
Repeat steps 1 and 2, with the other fabric.
Passo 3
Repetir o passo 1 e 2, no outro tecido.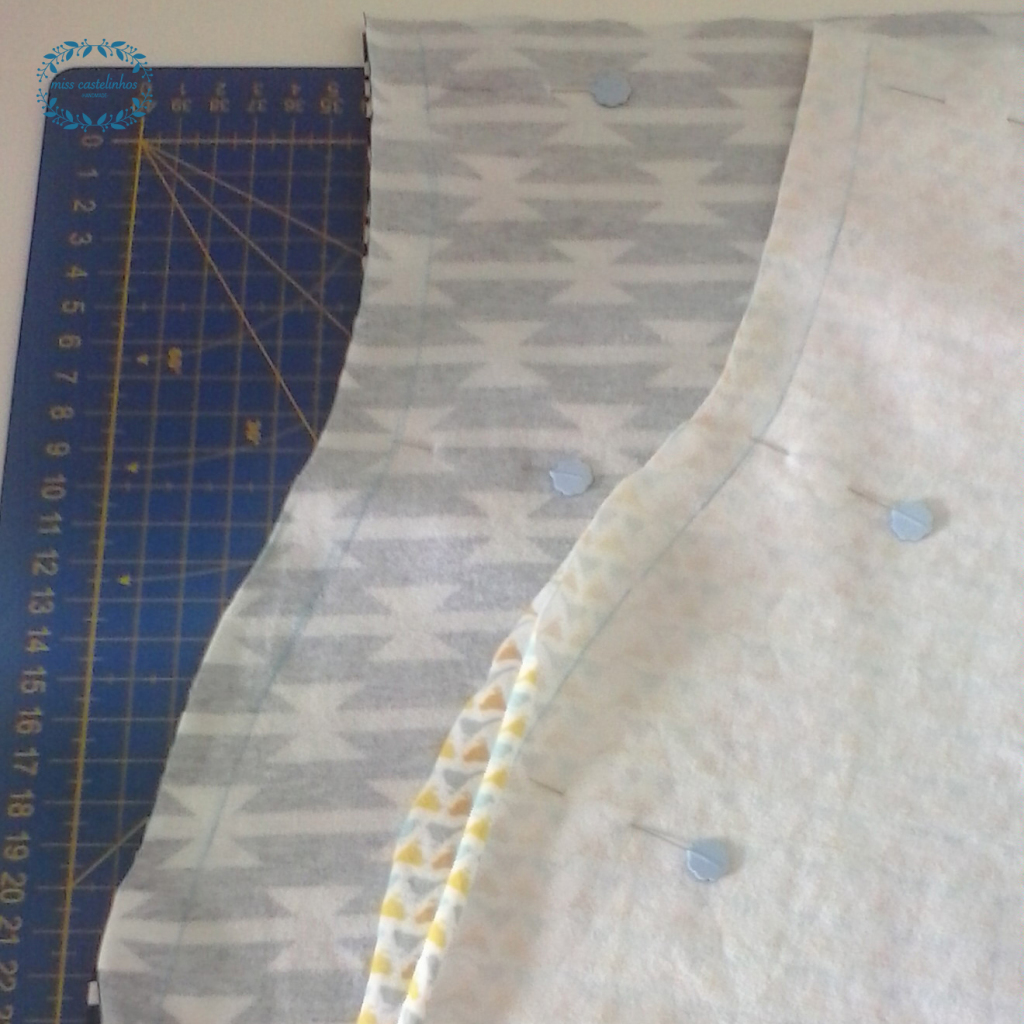 Step 4
Sew the side seams and between the legs, on each pant.
Passo 4
Costurar as laterais e entre-pernas, das duas calças, individualmente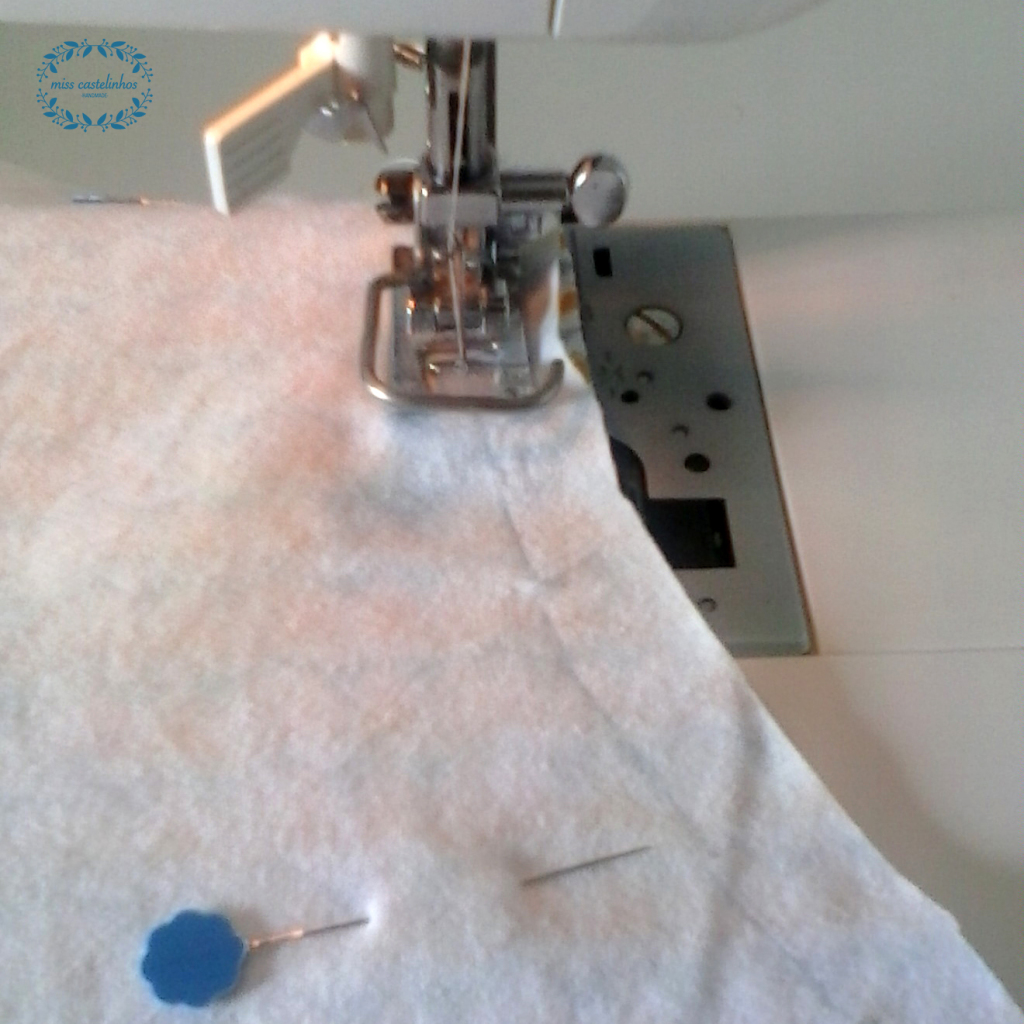 Step 5
Put one of the pants inside the other one, with the right side of the fabric facing each other.
Passo 5
Enfiar uma das calças dentro da outra, com as partes direitas do tecido, frente a frente.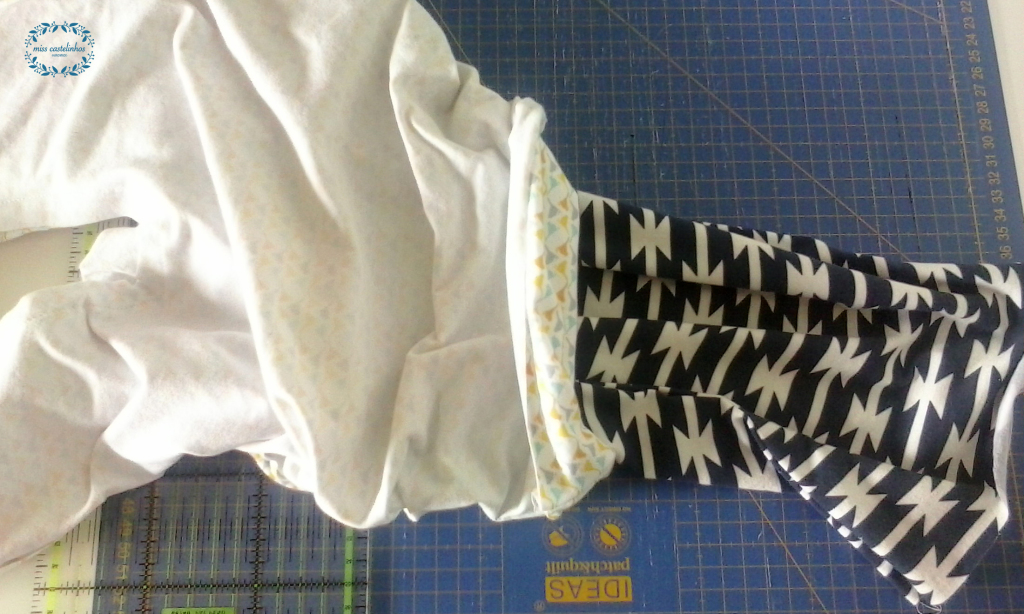 Step 6
Sew the pants together, by the waist (it will look something like this, once you turn it over).
Passo 6
Costurar, as duas calças juntas, pela cintura (ficamos com algo como em baixo).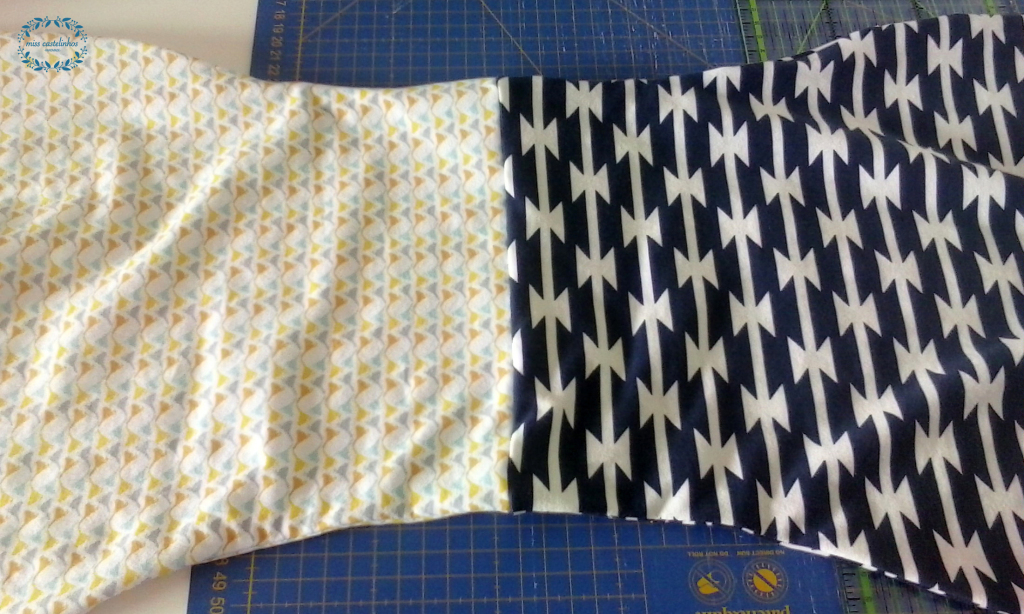 Step 7
Sew the hem line, on the pants, and you're done!
Passo 7
Por fim, costurar as bainhas das calças e estão prontas a usar!