Rowan t-shirt
This week, I've been following the Rowan Tee Pattern Tour, and was just amazed with the different outcomes of the same pattern. So I decided to do one for L, not quite sure I was going to succeed. I downloaded the Rowan Pattern on Titchy Threads, for 10$ (about 8€), which was a bargain, considering the 144 variations on the same pattern (145, if you count this one).
Esta semana, tenho seguido em vários blogues a Rowan Tee Pattern Tour, e fiquei cheia de vontade de me juntar. Resolvi fazer um a t-shirt para o L, um pouco a medo, pensando "onde é que eu me vou meter?!". Fiz o download do molde e instruções através do site Titchy Threads, por 10$ (cerca de 8€), nada caro, se levarmos em conta, que o molde oferece 144 variações (145, contando com esta).
I used  two knit fabrics and chose the easiest variation, so if I made a mistake, it wouldn't show.
Eu escolhi começar pela mais simples possível, assim se me enganar, não se nota muito. Usei dois tecidos diferentes, em malha de algodão.
And this is the result (mistake free)!
E aqui está o resultado (sem erros)!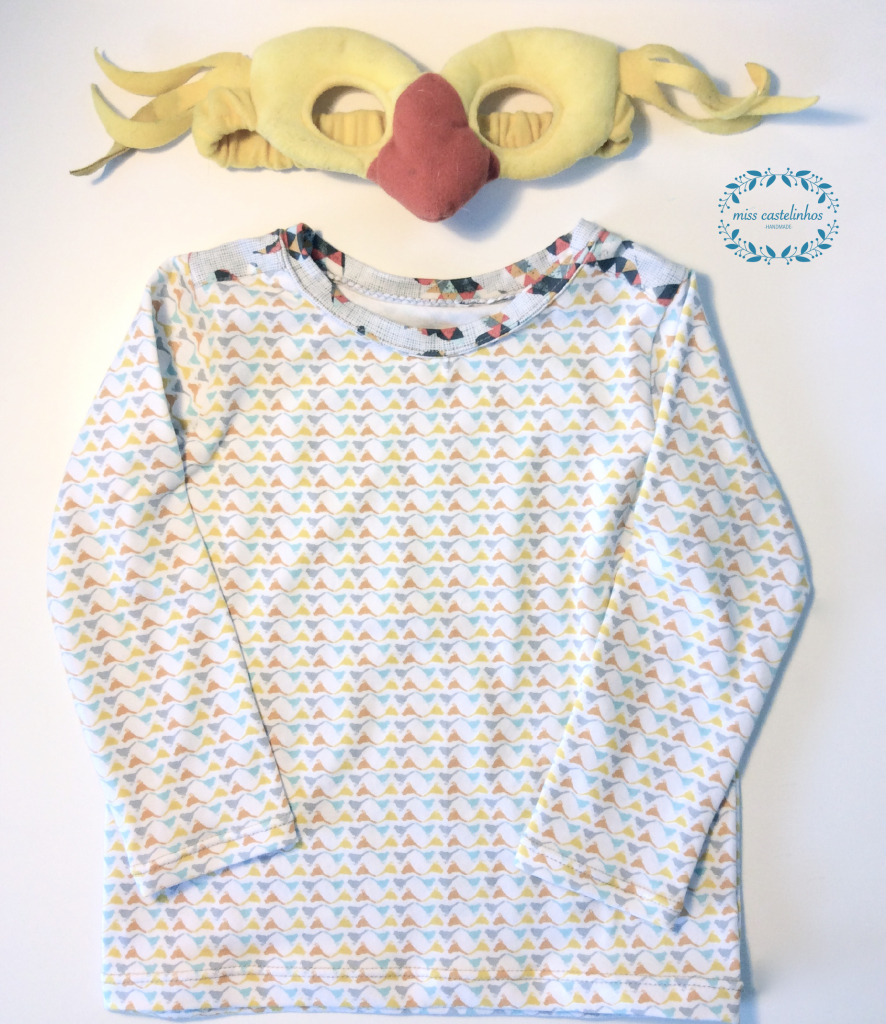 Sorry for gloating, but I'm just so damn proud of myself! 😀
Desculpem a falta de modéstia, mas estou super orgulhosa de ter conseguido! 😀