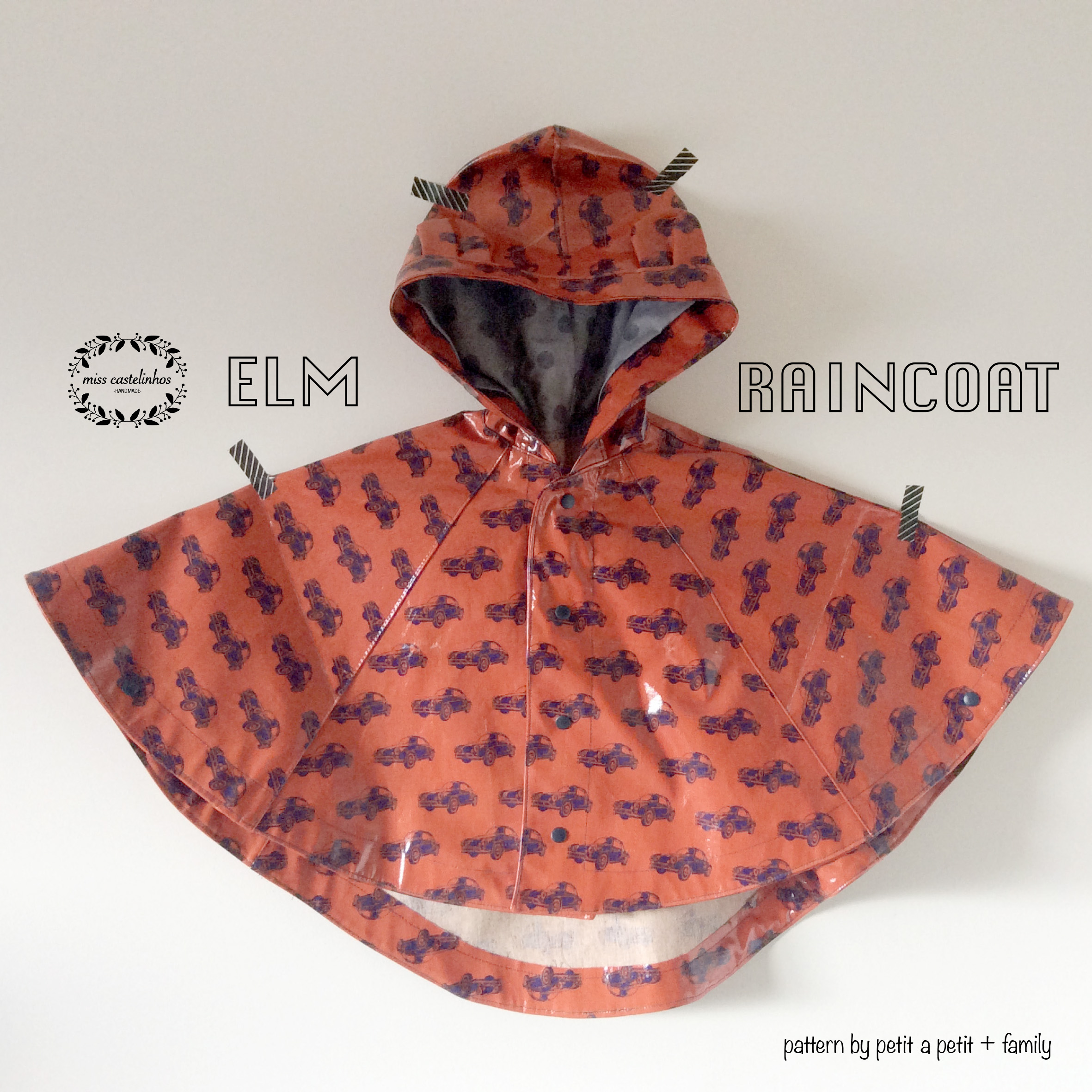 Elm raincoat (second edition)
Although I don't usually make any New Year's resolutions, this time I made TWO (don't go crazy!):
1. Complete a sewing project per week.
2. Sew a piece of garment for myself per month.
So far I've been able to keep up with my first resolution (the second one, not so much… oh, well…). I've already completed THREE projects (I know it should be four, but the first one, took me almost two weeks, so I'm doing pretty good!).
The first one, I already showed it here. I love the Elm Raincoat, so I also made one for my little boy. This time, it was much easier. It's fair to say, I had no trouble at all. I made a few changes. Besides the obvious, which is the size (this is a size 2-3y), instead of the visor, I made the mouse ears for the hood, and, no pockets.
Não tenho por hábito fazer resoluções de Ano Novo, mas desta vez, fiz DUAS (ui, doida!):
1. Costurar uma peça (qualquer coisa), por semana.
2. Costurar uma peça de roupa para mim, por mês.
Até agora, a primeira tem sido cumprida (a segunda nem por isso e já estamos em fevereiro… enfim…). Já tenho TRÊS projectos concluídos (deviam ser quatro, mas um deles, levou quase duas semanas, por isso, está muito bem!).
O primeiro já aqui tinha mostrado. Adoro esta capa, por isso também tinha que fazer uma para o mais pequeno. Desta vez, foi muuuito mais fácil. Não tive qualquer problema. Fiz algumas mudanças, sendo a mais óbvia, o tamanho (este é um 2-3 anos). Em vez do visor, fiz o capuz com umas "orelhitas" de rato e não coloquei bolsos.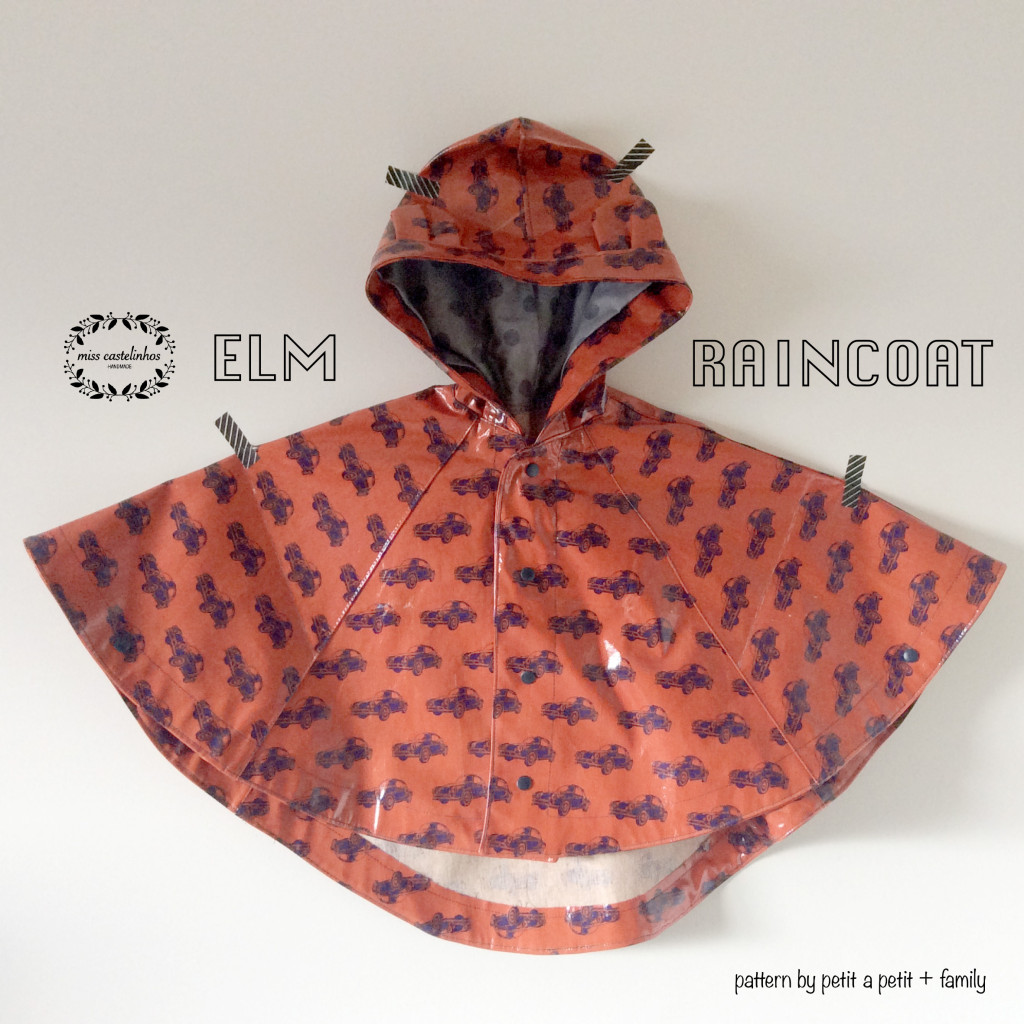 My little guy looks adorable in it (and I have the blurry photos to prove it! :P).
Fica super fofo, com a capa (e tenho uma série de fotografias desfocadas a comprovar! :P)