Day 2 – KCW
In case you don't remember (of course, you do… wink… wink…), by the end of day 1 of KCW, the t-shirt looked like this.
On day 2, I got a lot of work done. I sewed the back of the t-shirt, using fabric from an old black t-shirt. My son wanted the long stripe on the sleeves, so I used the denim for that (you can still see where the front pockets were, which I think is kind of cool! :D).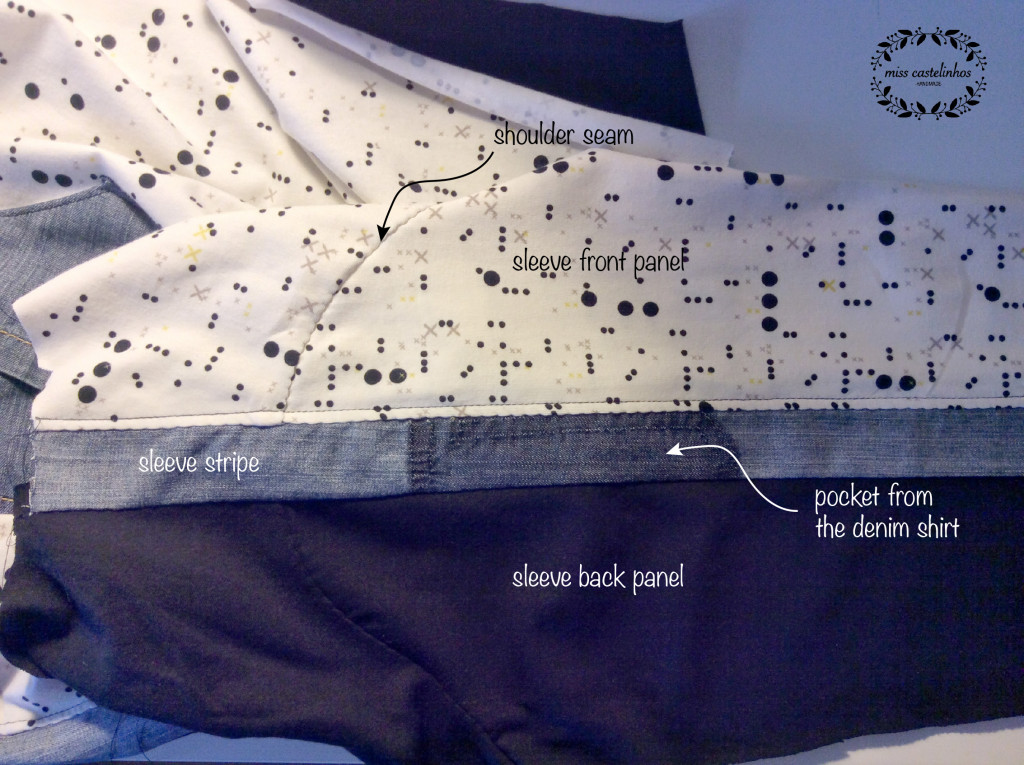 If you look closely, the shoulder seam looks a bit crooked. That's because I'm using an Elastic Overlock Stitch, which is ideal if you're sewing with knits and don't own an overlock machine (someday!). On the inside, it looks like this.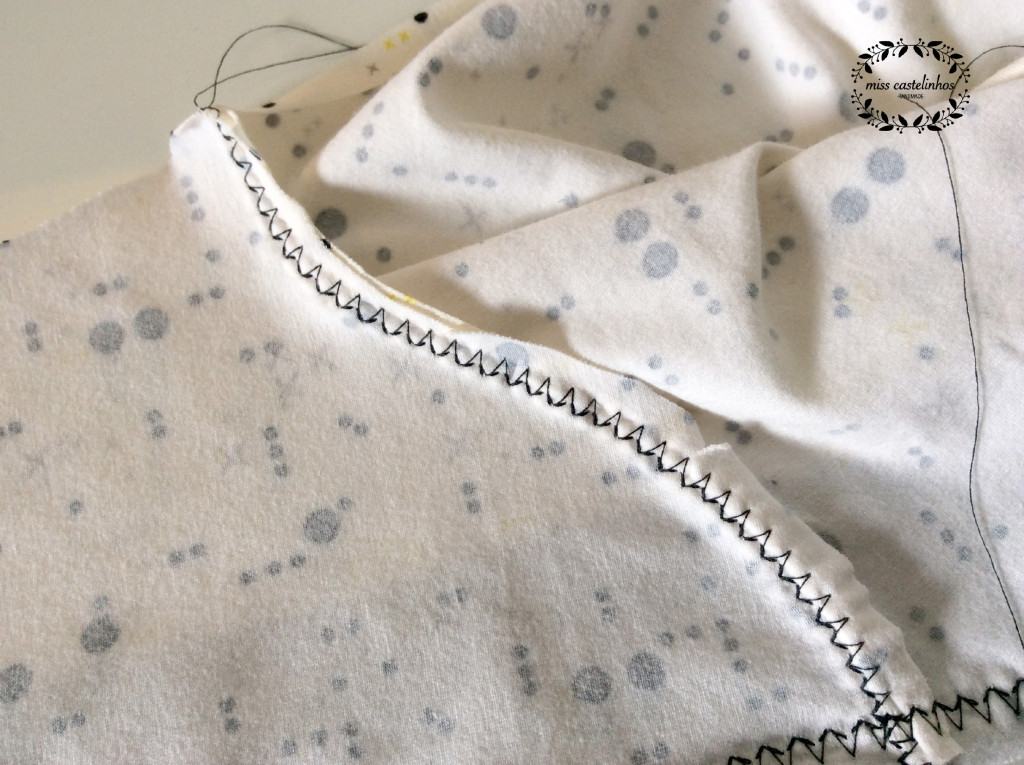 Right now, it's looking pretty good, still missing a few details, like a hood, but I'm almost done. My son tried it on and didn't want to take it off. I had to convince him, it wasn't finished. I guess, that's a good sign!