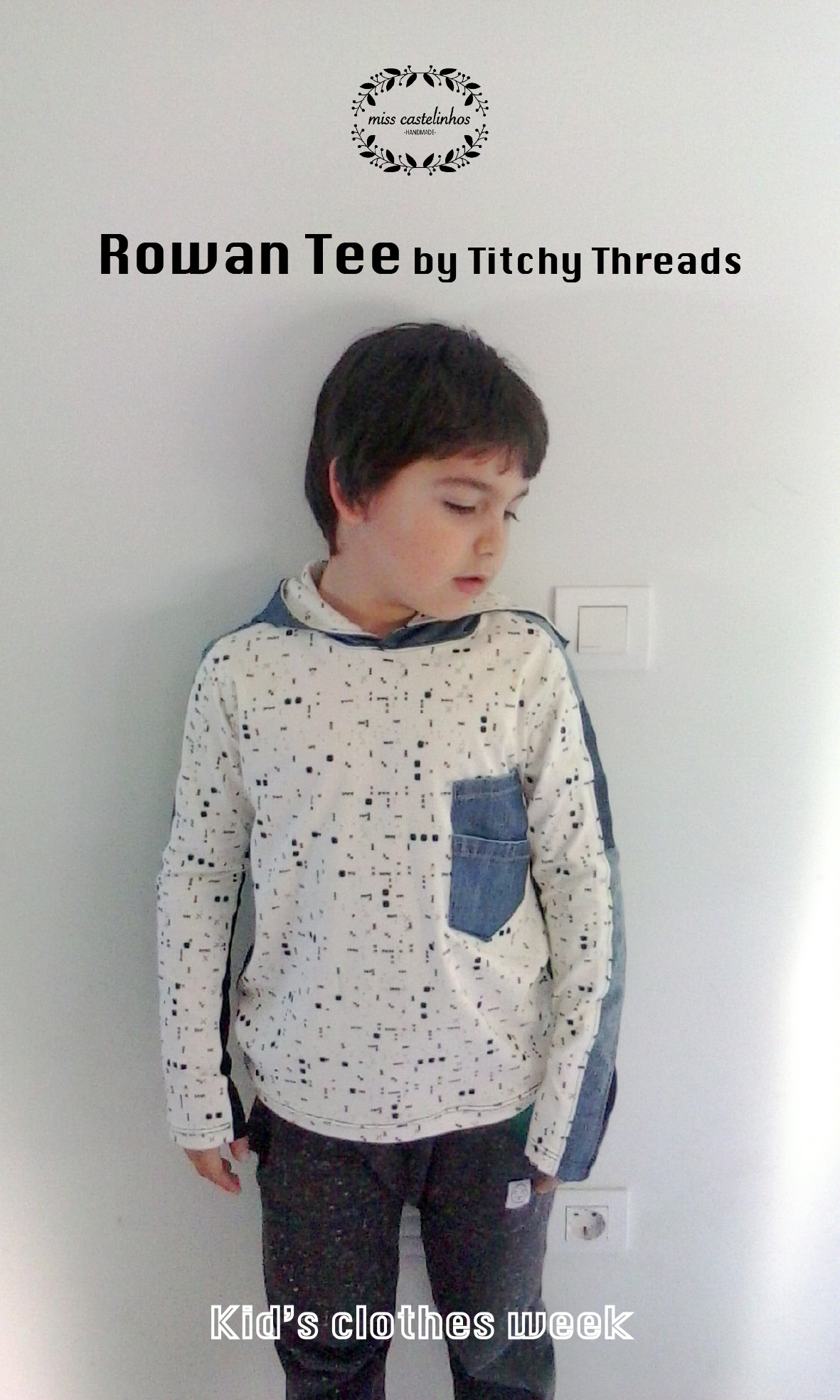 Day 4 – KCW
Today I finished my upcycled Rowan tee for this edition of KCW. I'm so happy with the outcome. It looks so cool!
No, you didn't miss any day… on day 3, my baby boy thought it was a good idea to skip is nap, so my free time to sew was gone!
In recap, I used a black man's t-shirt for the back, a knit for the front and hood lining, and a denim shirt for the front pocket, sleeve stripe and hood. Not bad, for someone who doesn't like refashions!