Toy bin
A while ago, I posted about how I wanted to change  the decor (a bit) in my kids room. I've been adding a few things, here and there, and today I show you another one.
My oldest son loves stuffed toys, and he has a lot of them… Just this last christmas, he asked Santa for a stuffed bat (totally came as a surprise to us and "Santa" went to a lot of trouble to get one!). Anyway, I hadn't found the perfect solution to store all these toys, until now!
Inspired by the paper bag, and with help of this great tutorial, I used two different heavyweight fabrics, from Ikea, which worked really well in giving it some structure.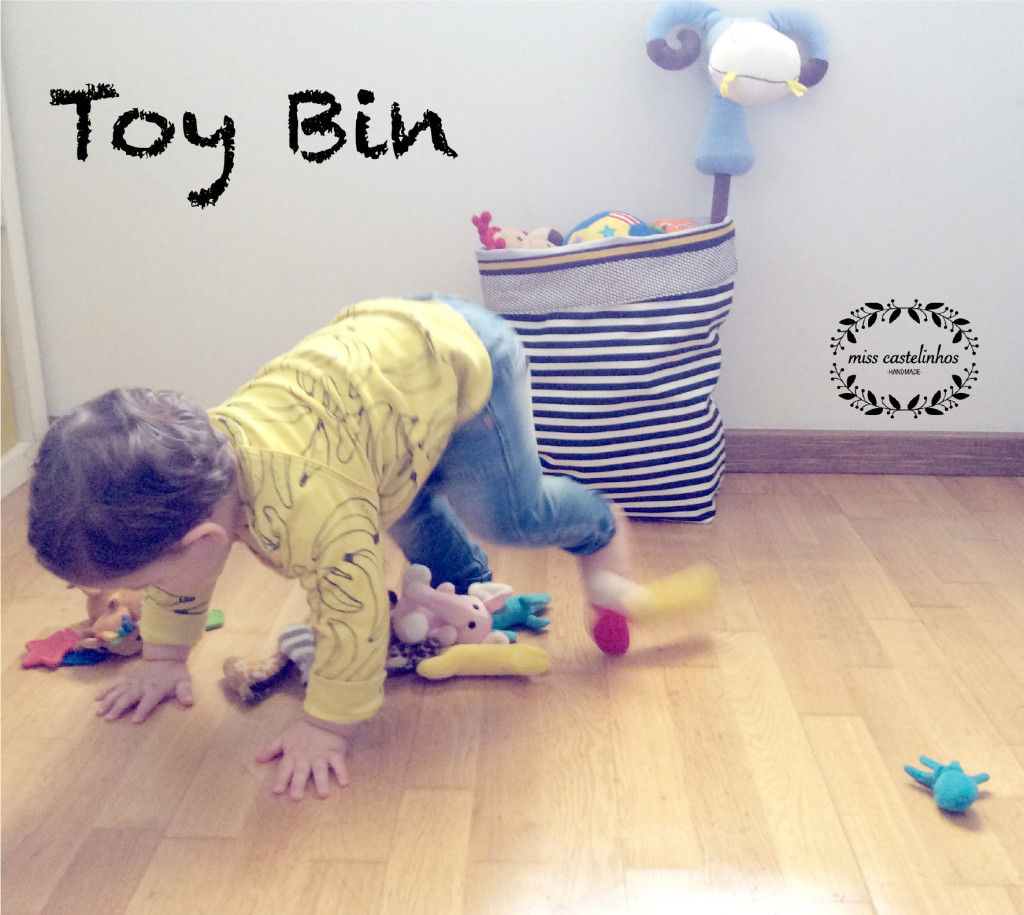 I tried to make a cute photo session with my baby boy playing, but he couldn't care less!