It all went sew wrong…
Oh boy… last week did not go AT ALL has I planned! I had it all figured out, but from the beginning, things just started to fall apart.
My plan was to make a Marthe blouse, for Selfish Sewing Week. First thing's first, I started to print the pattern, only to realise my printer ran out of ink. I ordered the cartridges, which can only be bought online. Usually I order it one day and it's here the next working day, but this time it took 3 days, because of the weekend. Ok… (Take a deep breath…) cartridges finally arrived, paper, set, go… It's printing everything crooked (Motherf#@&r! Take another deep breath…) Reset the settings, good to go again. Pattern printed and assembled. First item on my list, checked!
Now, on to the fabric. I picked a beautiful striped voile (I think…) that I had bought the week before. Things started to go smoothly, so much so, that I decided to challenge myself. Let's make this more interesting with French Seams. I followed Constança's tutorial and it was a breeze. It looked so great! I was on such a high! But has they say (I don't know who they are!): "The higher you get, the higher the fall!"
Things started going wrong AGAIN… I accidentally set my iron too hot, and burned one of the sleeves (Now I'm hyperventilating! Take another deep breath…). It's bad, but it's not that bad, I can cut the burnt fabric and make a 3/4 sleeve. Problem solved!
When I went on to sew the peplum, on the top half, I realised I had cut the fabric wrong. I forgot to cut it on the fold, and had no fabric left (Sh@t!). This was late at night, so next morning, I raced to the fabric store, only to find there was nothing left! (Someone or something does not want me to finish this blouse!) But there's another solution. Just use a different fabric. Simple!
Easier said than done… By this time, I'm sick and tired of this project, but I talked myself back into it (You're no quitter! You can do this!)
But now,  I have a unfinished top… After all the trouble I don't want to just throw it aside!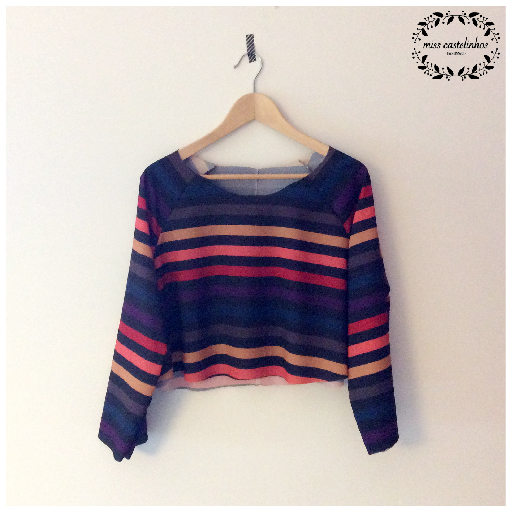 I think I might try to find a similar fabric, in black, to finish the bottom half. What do you think? Will it look good? Any suggestions are welcome!
P.S. – I still haven't finished the second Marthe blouse, but I'll leave that for another post!