The Twisted Trousers
A few weeks ago, Laura from Craftstorming, put out a call for testers, for a new pattern, the Twisted Trousers by Titchy Threads. I was lucky enough to be one of those testers. I love the Rowan Tee pattern, so I was really excited for this one! Laura's patterns are my favourite, so easy to follow and you can see the effort (and love) she has put into them, and also, she makes awesome clothes for boys!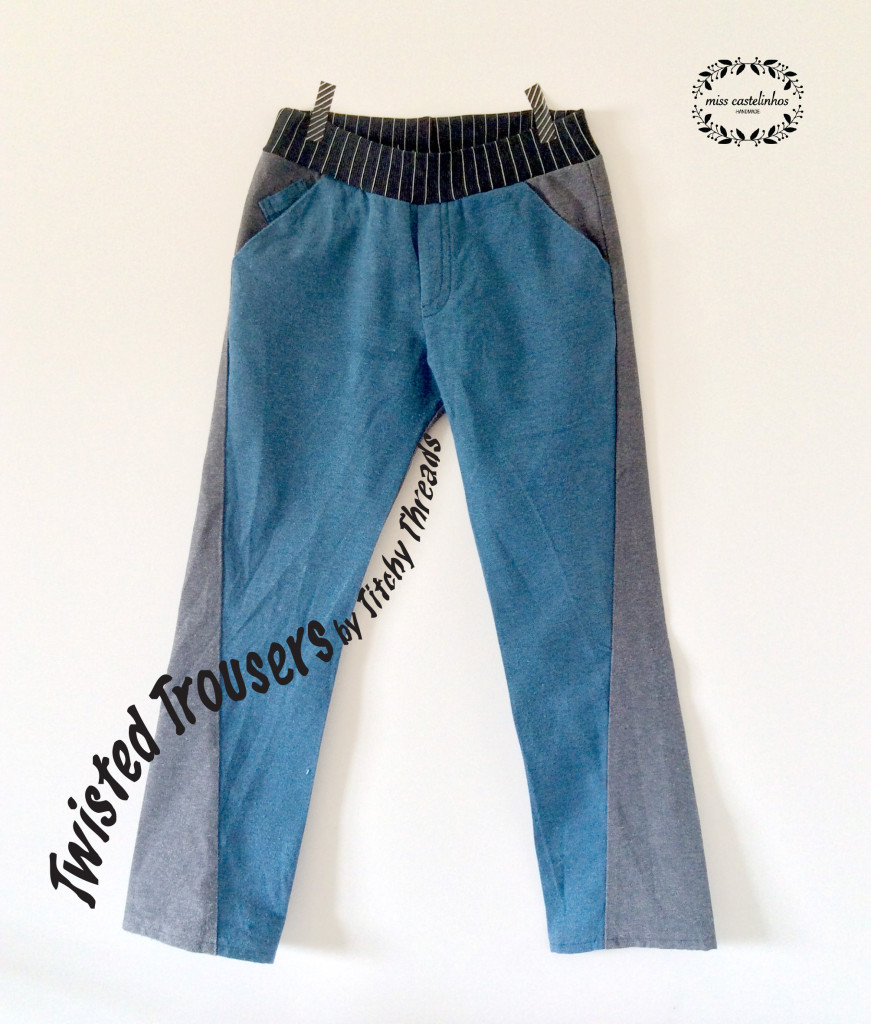 The main feature on this pattern, is, of course, the twisted seams (so ingenious!). The side seams twist to the front and the inseams twist to the back of the trouser's legs (whaaaaat??!). It really blew my mind when I finished sewing and saw the result! But there's other features. It comes with slant front pockets, back pockets and even a little coin pocket. You can add piping to the seams and they'll look even better! And also, you can make them reversible! So, so cool!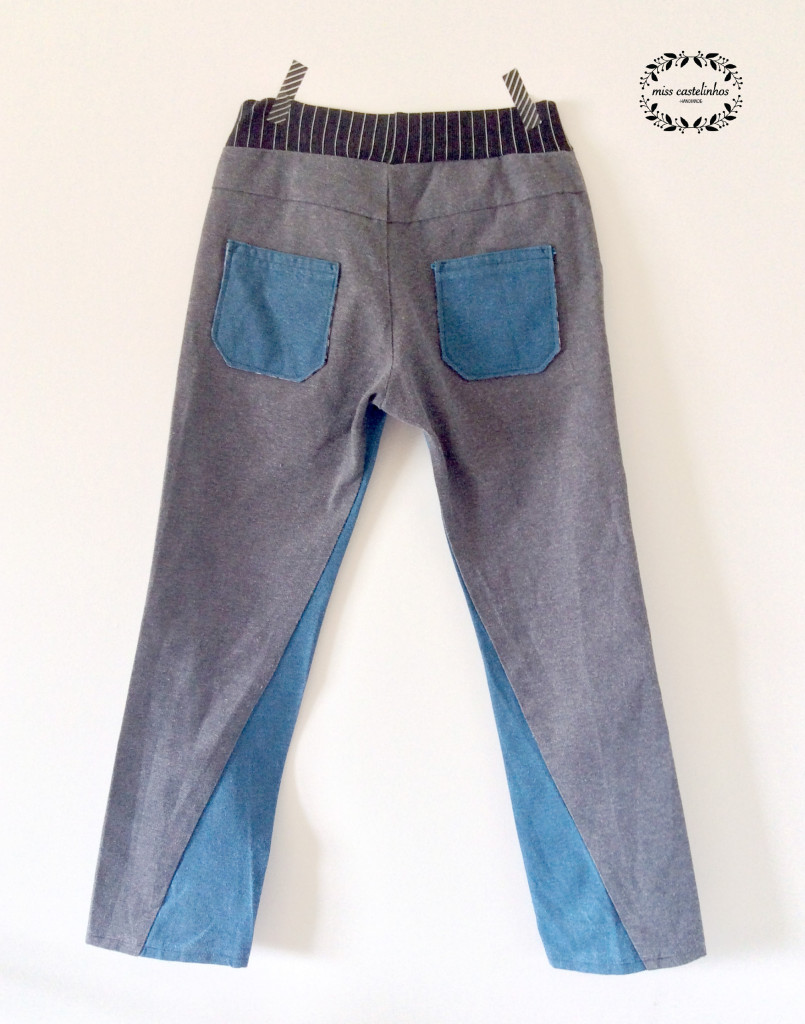 These were my second pair for the test. I used a lightweight fabric, with no stretch, in grey and blue. The fit is slim, but it allows a lot of movement (which is a big deal, for boys!). Because it was my first pattern test, I was afraid I couldn't finish in time, or couldn't find the right fabric, so I opted with not making them reversible, but the next one will definitely be.
These were the first version of the pattern. I used piping (made by me, for the first time!) and it works wonders (have I told you, how cool they are?).
You can see that the knees are already a bit worn out. That's how much my son loves his Twisted Trousers! It's all he wants to wear.
Thank you Laura, for a fun test and a new cool pattern!
Check out some of the other testers: