Around the World Blog Hop
About a month ago (shame on me!), Magda from House of Estrela, invited me to participate in the Around the World Blog Hop. I was so flattered by this, specially because I'm new to this blogging business. I never met Magda face-to-face, but she always has a kind word for me, and I'm a big fan of her re-fashion skills.
I'm supposed to answer a few questions, so here goes…
What am I working on?
I have a few things on the table… Just finished a pattern test for a skirt (yesterday), and am currently testing another skirt pattern. Also, I want to sew most of my kids summer wardrobe, so there's always something to do.
How does my work differ from others in its genre?
I don't think that what I do is that different, and I'm fine with that. But it's my point of view. I have two boys, so I try to make cool and fun clothes for them, that they like to wear.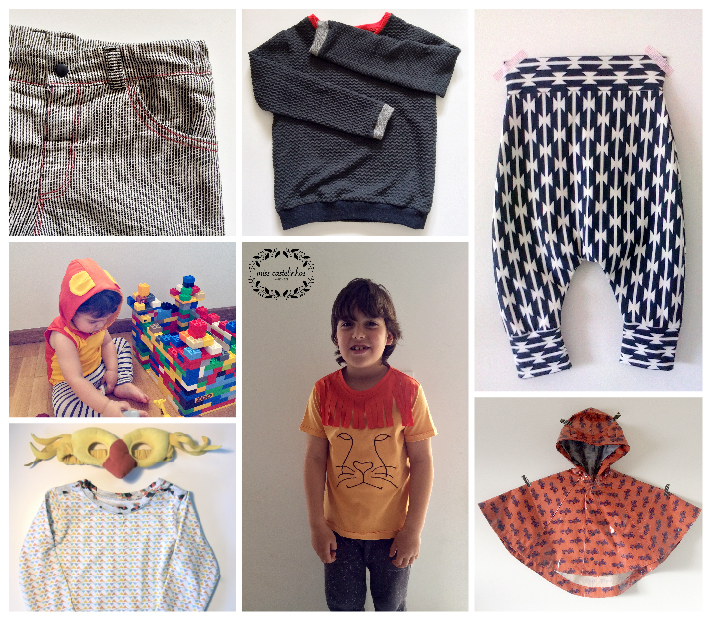 Why do I create what I do?
I started sewing because I needed a hobby, something to get my mind of work, besides my family. I was teaching an art class at the time, and spent all my weekends, prepping classes, writing reports, grading… My grandmother had taught me few basic skills and I found a sewing class with a "real" seamstress, so I took the opportunity. A few months later, I learned I was pregnant again, and decided not to go back to teaching, once the baby was born, so sewing seemed even more perfect. I could start nesting and also, it would be a safe haven for when I needed a brake from the kids.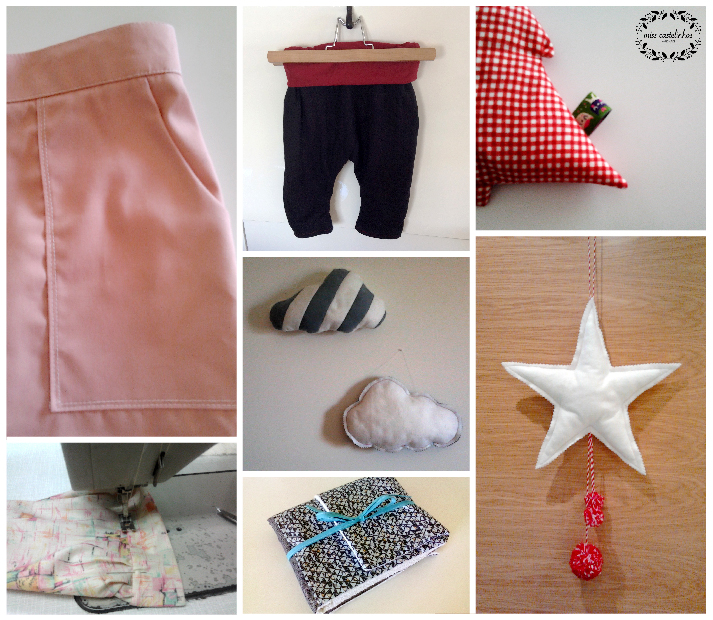 How does my creative process work?
It starts with a pattern. Then I choose the fabric, usually I'm more drawn to prints and colour blocking. I sketch a few ideas (fabric combinations, details…) and once my mind is set, I start sewing!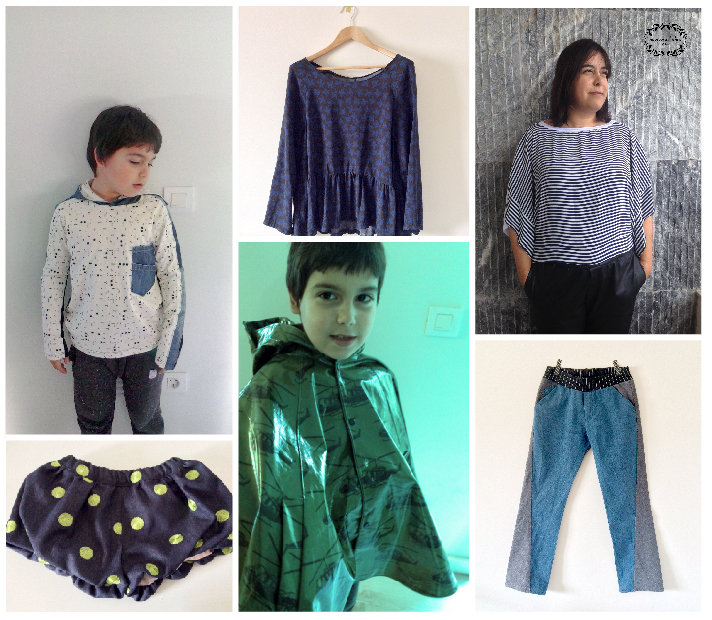 Now I have to choose two other bloggers… (drum roll)…
Andreia from In a manner of sewing, because I love her fabric and pattern choices, and…
Sara from Made by Sara, because she was the first portuguese blogger I "met" and who introduce me to a group of wonderful ladies!