Birthday boy outfit
Last friday, March 27th, my older son turned 8 years old (oh boy… I feel so old!)! This year I was determined to make him a birthday outfit. So I turned to my favourite kid's patterns designer, Titchy Threads, and as usual, I was not disappointed!
I wanted to make a jeans + sweat combo. For the jeans, I used the Small Fry Skinny Jeans pattern, and for the sweat, the Rowan Tee.
For the jeans, I went with a lightweight striped denim, with a bit of stretch, and my son chose the red thread for the topstitch (such good taste… the apple doesn't fall far from the tree! ;D). I made a size 9, with size 8 length, and it fits him perfectly!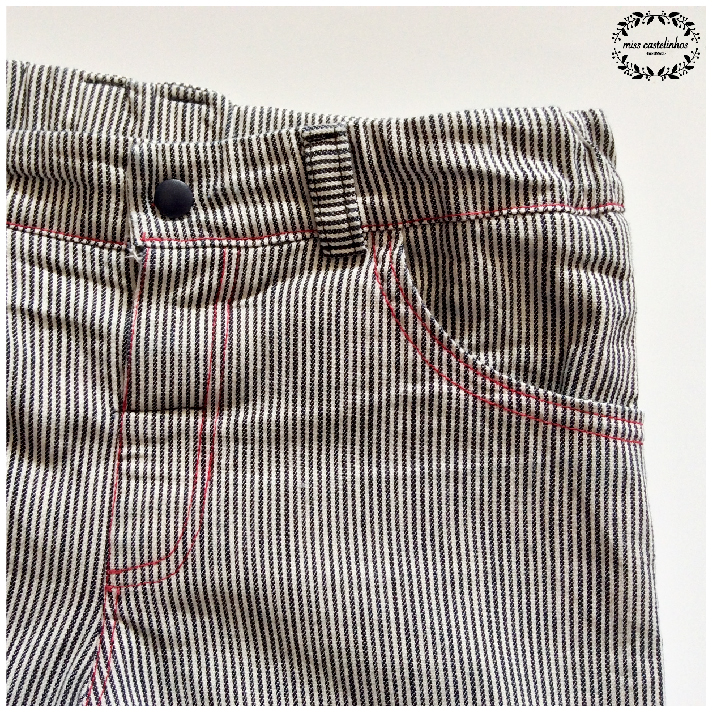 Notice anything? I forgot to topstitch ALL around the waistband! 😛 My son as a love-hate relationship with buttons, so I put in a Kam snap instead.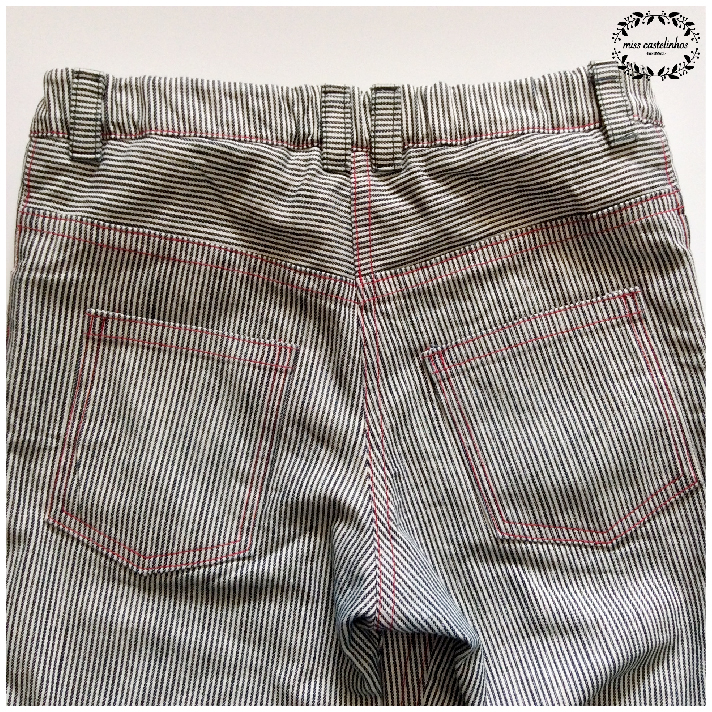 That topstitching is such a perfect detail. Love it!
For the Rowan Tee, I used a thick knit, with a beautiful wavy texture. I made a size 10, because I wanted a looser fit, like a sweat-shirt, but the neckline turned out to big (the ribbing didn't help too!). Now, I think a size smaller would have fit him just fine. I didn't have any ribbing, for the cuffs, neckline and waistband, in matching colours, so I went for a contrasting effect. I wasn't sure it would work, but once it all came together, it turned ou to be a fun feature.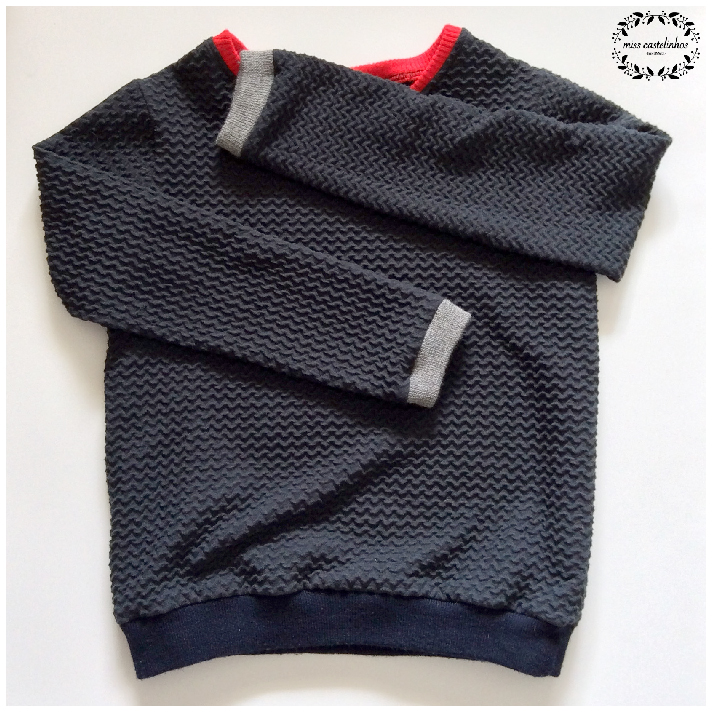 Can you tell? This time it's not a mistake! I used the grain line in different directions for each sleeve. It's not really noticeable, at first, but I think it's kind of cool! 😀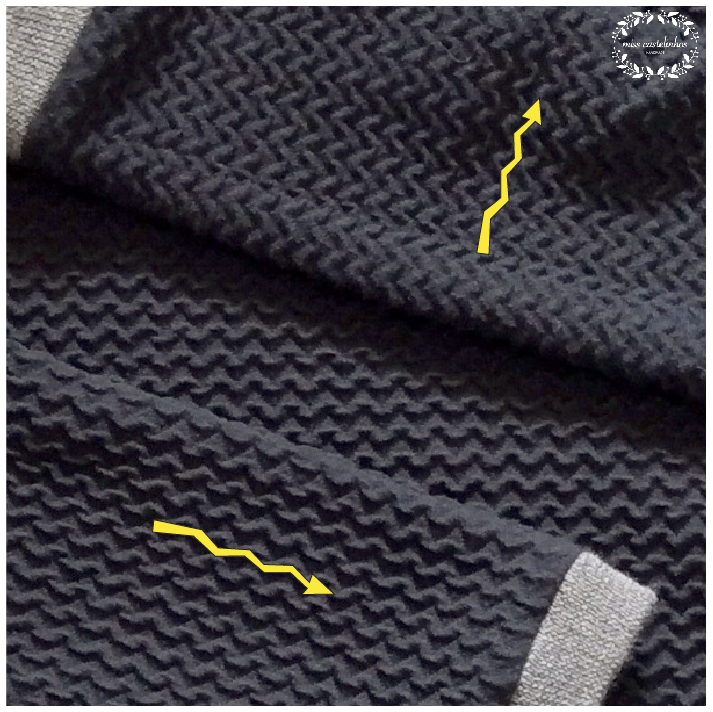 I was really happy, for being able to do this outfit. It was such a crazy week… birthday party, trip to Rome… but I'm a MOM, I can do it all! (no I can't, and it's ok! ;P)