Marthe
After my first attempt on the Marthe Blouse from République du Chiffon, turning out not so well, I pushed aside my feelings of giving up, and started making another one. This time, things went much smoother, and I was able to finish it (yay for me! ;))!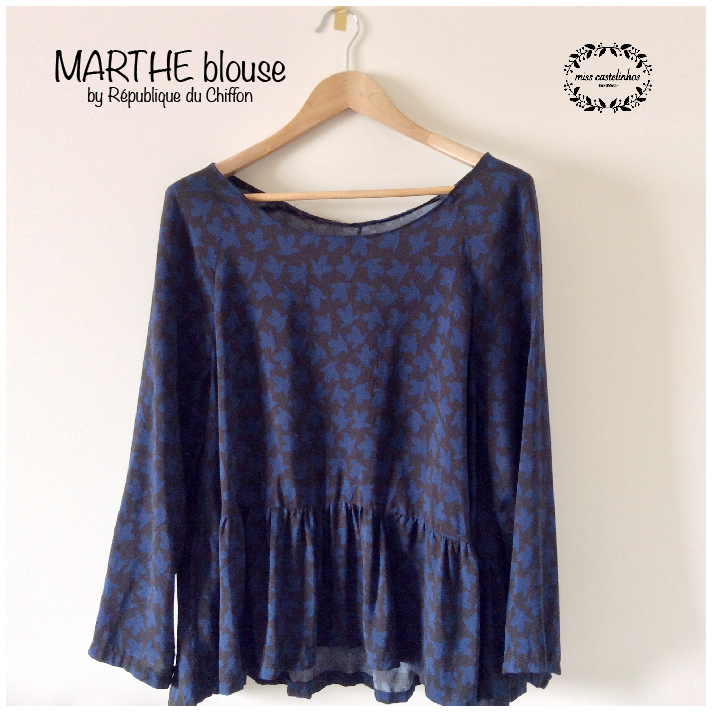 Now, about the pattern itself… I must say I was a bit disappointed. Not with the design of the blouse… The peplum, the gathered seam, the high/low, the flowyness… It's everything I love in one top! But the instructions, to me, lacked information. For a pattern, marked for a beginner, it seems there should be a more thorough explanation on how to assemble the pieces. Don't get me wrong, its's quite simple, construction wise, but I was expecting something more "professional", if you know what I mean. Also, to finish the neckline, you have to download the instructions from the website (at least, it's free!).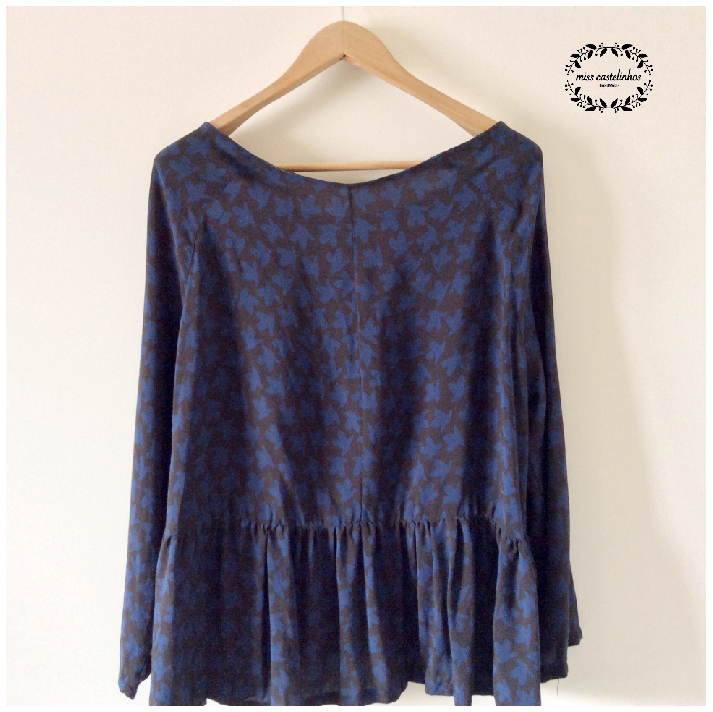 For fabric, I used a some sort of polyester blend voile (I'm not very good with fabrics, but at least you get the idea of the weight), with a beautiful print, that is very familiar to me… H&M, maybe? Let me know if you recognise it.
For a more perfect finish, I used French seams. It takes a while to do them, but the result is brilliant!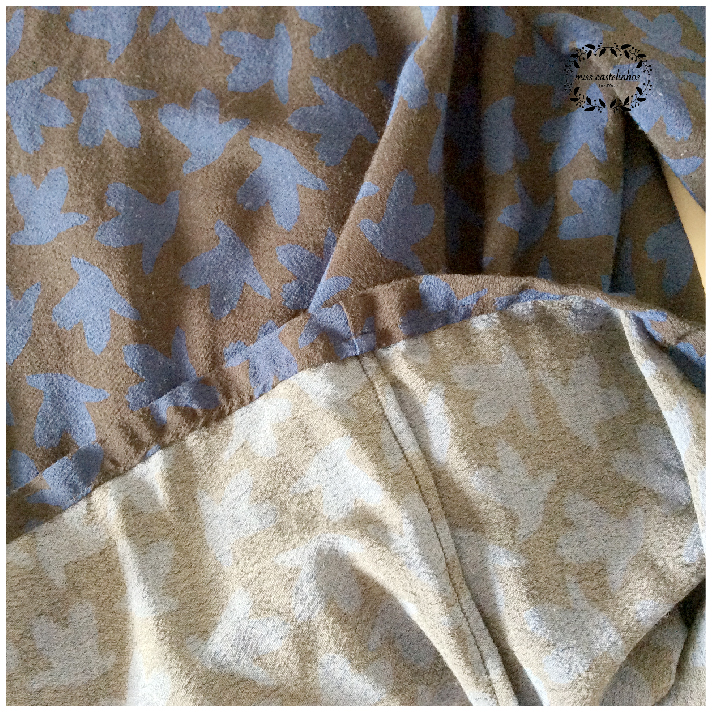 P.S. – In urgent need of a dress form!!!!
P.S.1 – The blouse turned out a little to big on me, but after washing (I forgot to wash the fabric before! :P), it shrank and now fits me perfectly! 😀