Sea Change Top 02
A couple of weeks ago, Debbie from Lily Sage & Co, put out a testers call for her new pattern. I immediately jumped at the opportunity.
I love the style of this top. It has kimono sleeves and looks like a crop top, but it hits you right at the beginning of the hip, looking quite flattering for most body shapes (in my humble opinion!). Plus, it's a quick and easy pattern to sew. Perfect for a bit of self-care sewing!
To celebrate the launch of the Sea Change Top 02, Debbie is offering a discount on all her patterns (Yay!).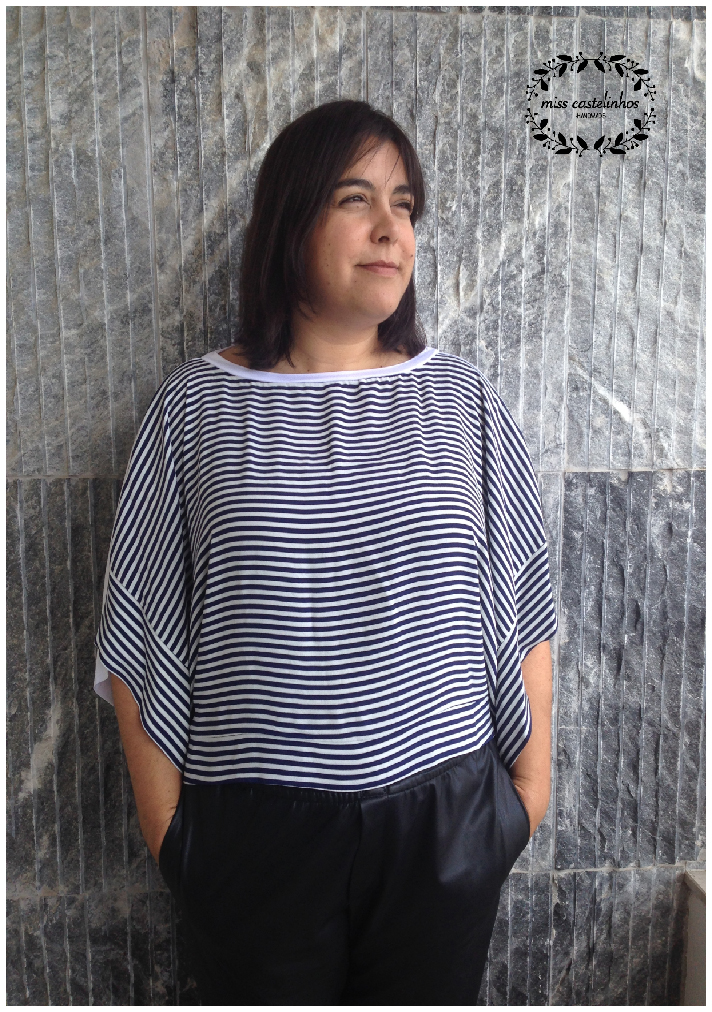 Getting back to the test…
I had no major problems with the pattern pieces or the instructions. They were overall quite clear and any doubt I had, Debbie was quick to respond. 🙂
I did two versions of the top. One in a mustard viscose jersey, that I bought in Rome (always a good excuse to talk about Rome ;P) and on the second one (my favourite… that I can not stop wearing!), I used a white viscose jersey for the back and neckline, and a striped woven for the front. I think this fabric combo turned out great and because of its loose fit, I didn't have to make any adjustments to the pattern pieces.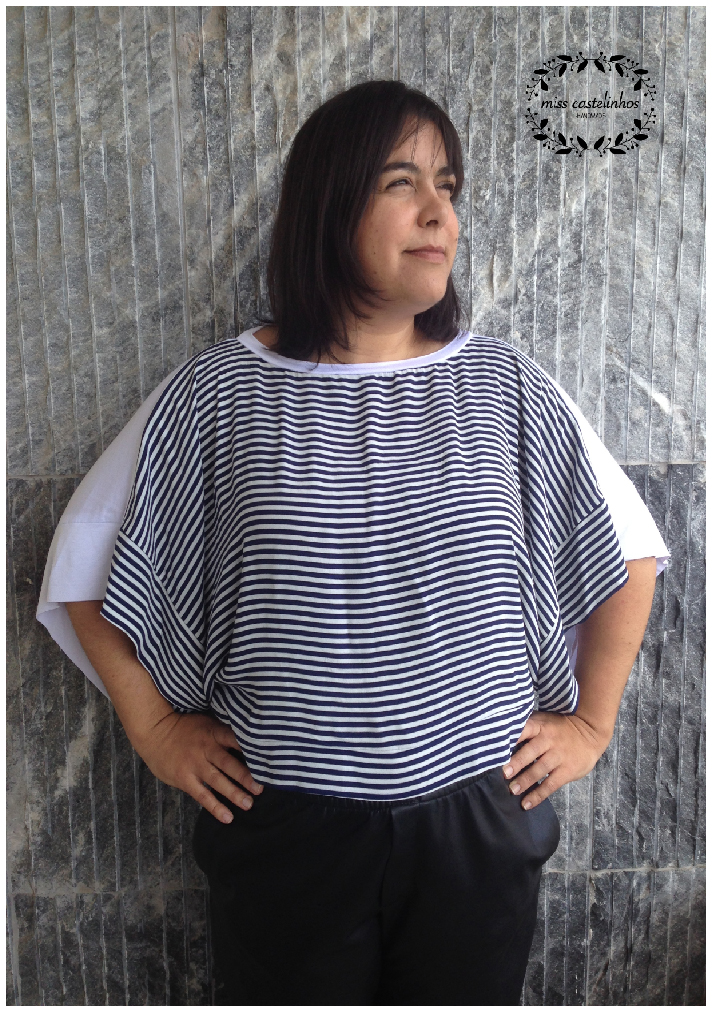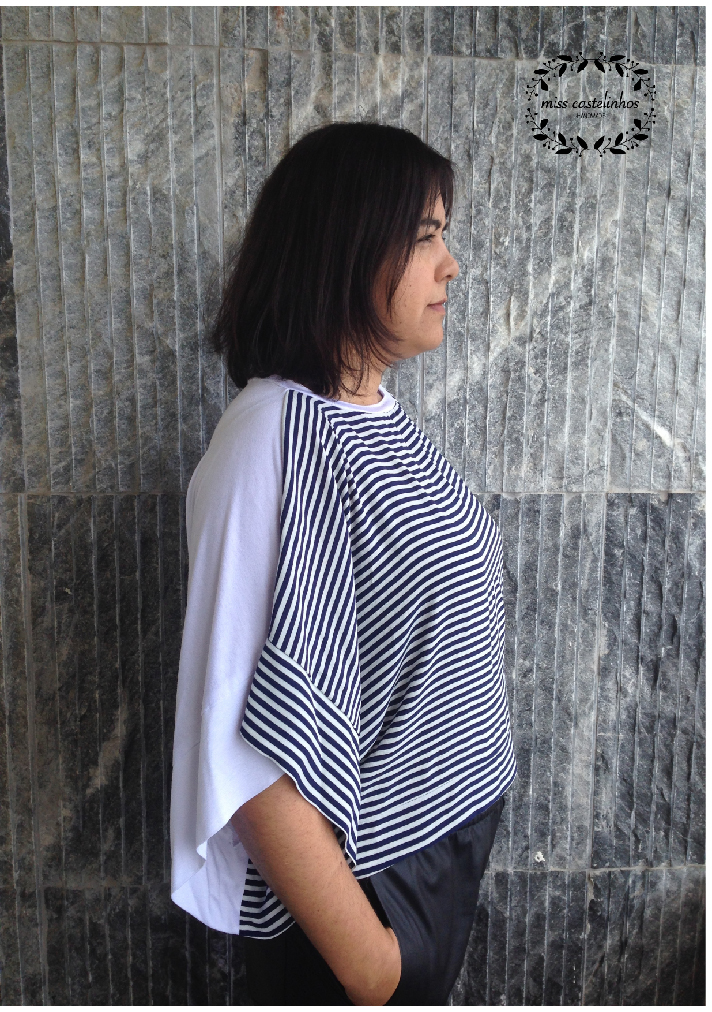 You can see what an exquisite model I am! 😛
Strike a pose…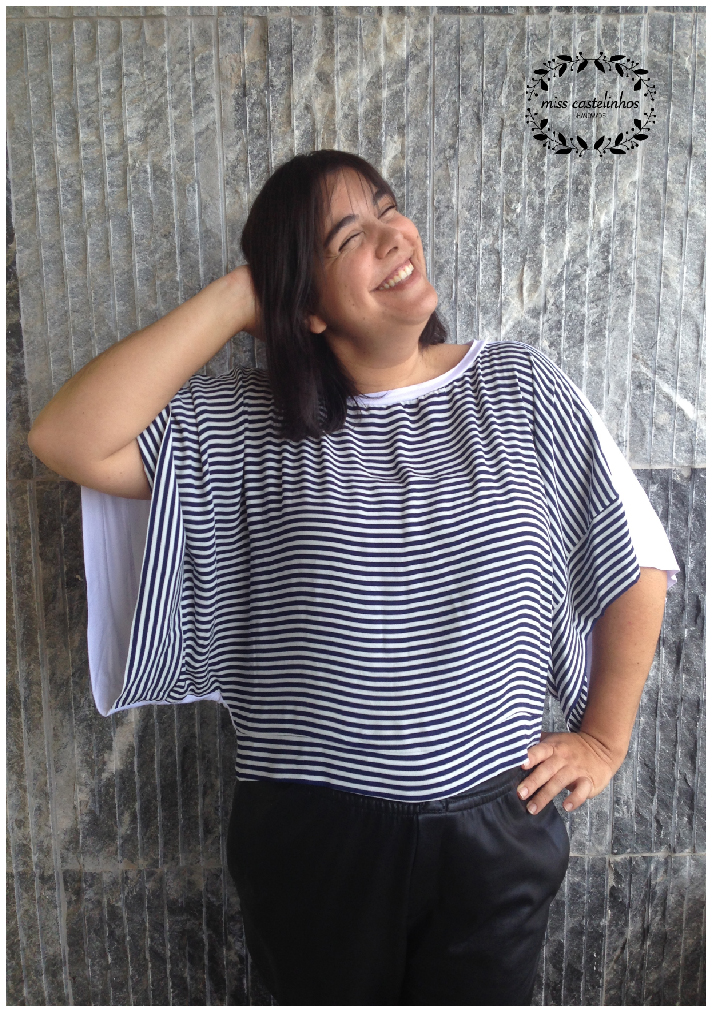 Thanks again, Debbie!