Wild Tank
It's day 4 of Kid's Clothes Week and things are looking good! I've been browsing through all the projects and am amazed with all the creativity and sewing skills!
Today I finished a tank for my little wild cub (Can't resist those puns! :D). I wanted to make something cute, and what's cuter than animal ears?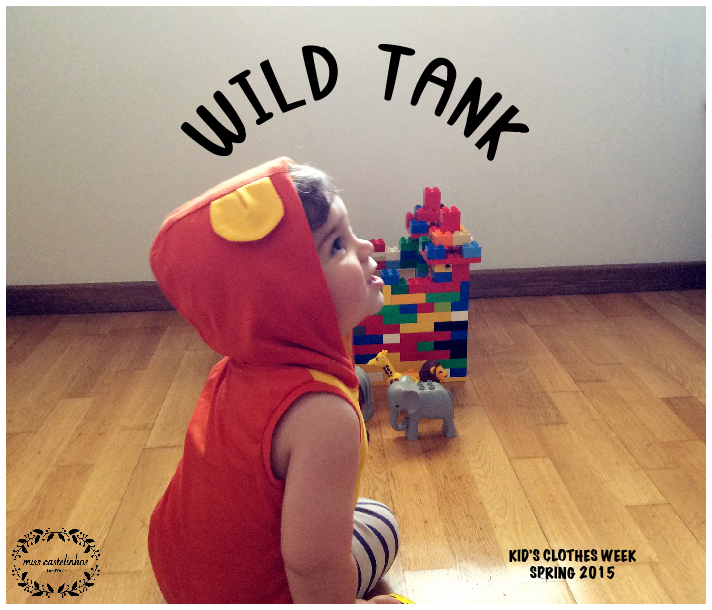 I have to admit it didn't turn out exactly as I imagined! The ears are a bit too floppy (I forgot to add some interfacing. :P). But it does look so damn cute! The real success is that I managed to combine the Twisted Tank with the Rowan Tee's hood (YEEEEES!).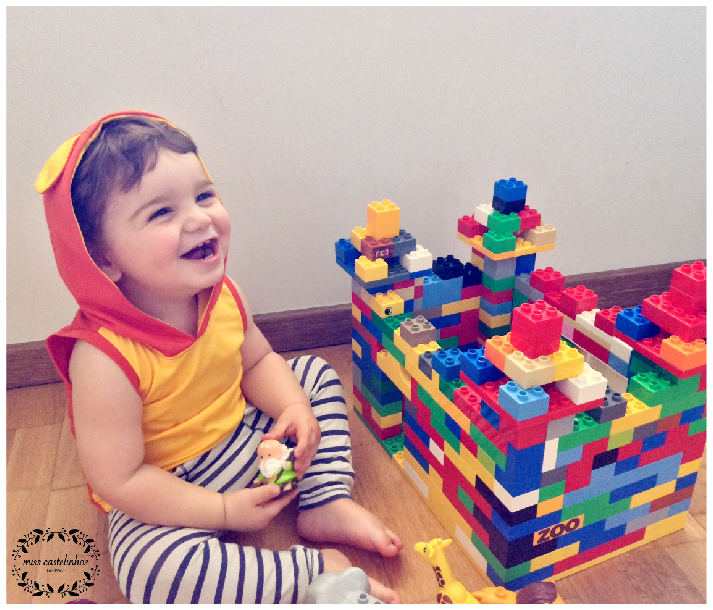 You read it right… That's a Twisted Tank with a hood (Whaaaat?!?!). I'm sure someone thought of this before, I didn't bother to look and see if it was possible. I just went ahead and did it! And glad I did, it's a perfect fit!
Back to the ears… Since I used the hood pattern from the Rowan Tee, all I did was add the ears to the central stripe piece. Easy as that!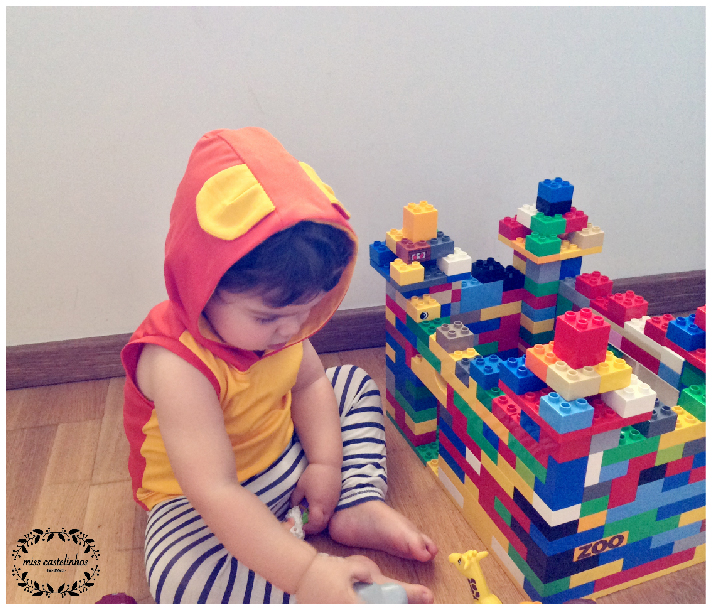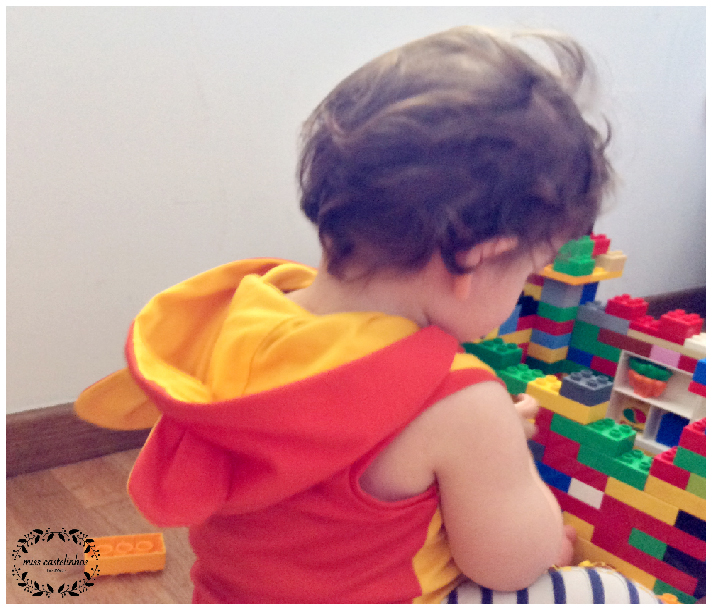 He's EAResistible! (Had to do it! ;D)