Bateau-neck blouse
I've always admired Japanese culture, so much so, that my dream destination is Tokio and studied Japanese for a year (don't ask me to speak it, because it was 9 years ago! 😛 All I remember is counting to 10 and greetings… ). It started in college. I was in my second year in Architecture, when I came across the works of Tadao Ando. I fell in love with his aesthetic and began to learn more about the culture.
When I started sewing I knew nothing about Japanese pattern books, I had no idea of the excitement around them in the sewing blogsphere. And then one day, don't remember exactly where, I read about one of this books and a new world unveiled before me! I can't even describe how excited I feel whenever I flip through one of this books. The clothes are so simple but always with a (ever so subtle) twist. The styling is just perfect, it makes you want to wear every single item, because it's so achievable! The settings are beautiful, peaceful and the lighting, so soft!
I don't own a lot of these books (I'm just getting started! 😉 ), but of the few I have, I had never sewed anything from them, until now!
My absolute favourite (for now!) is Casual Sweet Clothes by Noriko Sasahara. The title says it all!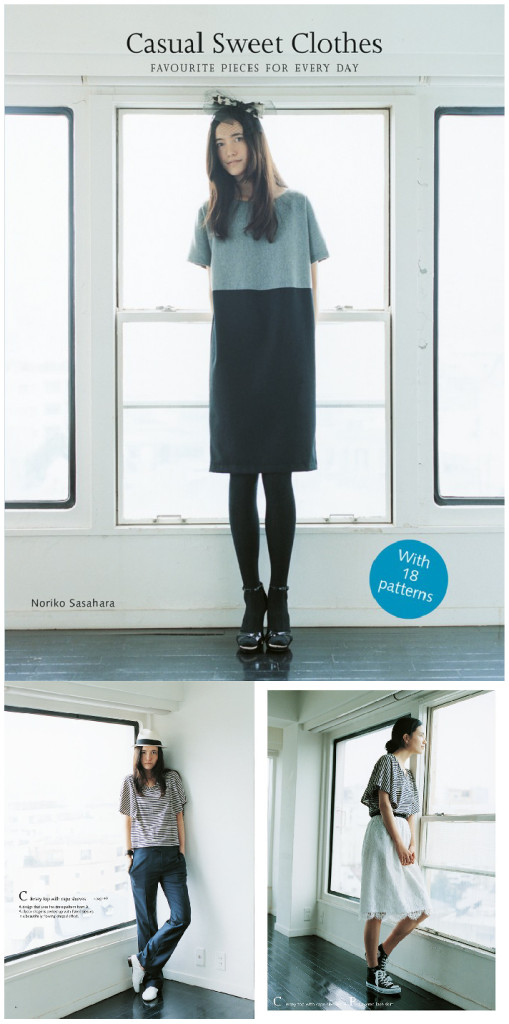 I chose to make the Bateau-neck blouse. It's description, "with accents provided by an attractive boat neckline and bows on the tips of the shoulders. Made of clean and fresh white stretch lawn and designed to be easy to wear and simple to tailor." Exquisite!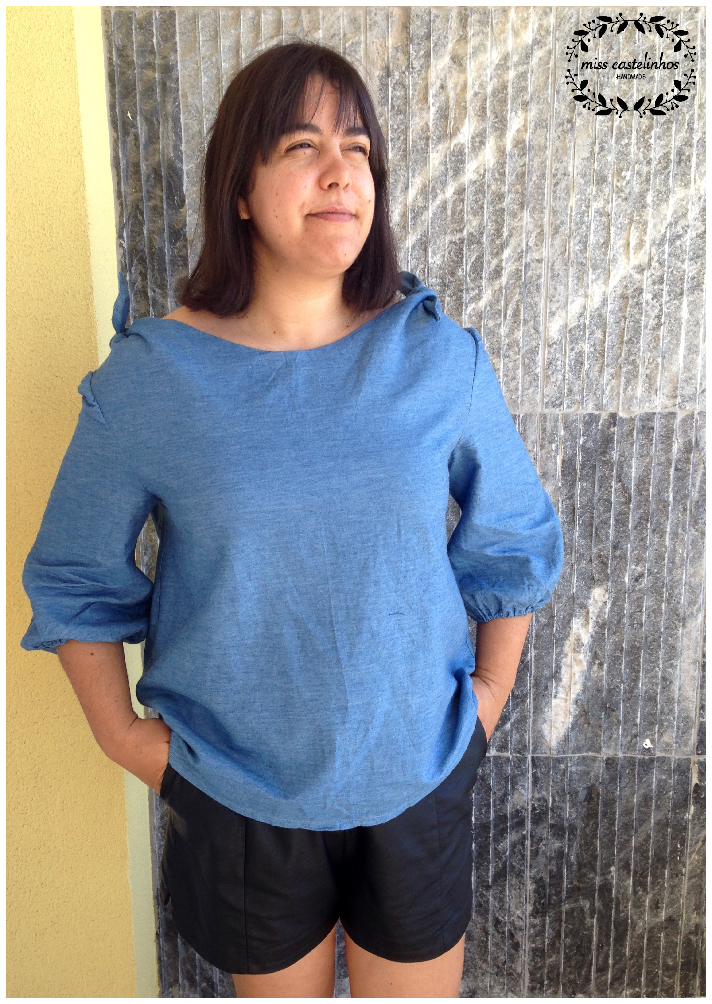 I used a lightweight cotton chambray, and it worked very nicely, with a very similar draping as the recommended stretch lawn. The instructions are very simple and easy to follow, specially since it's translated to english. 😀
There's not much more to say about this pattern, except to gaze upon its details!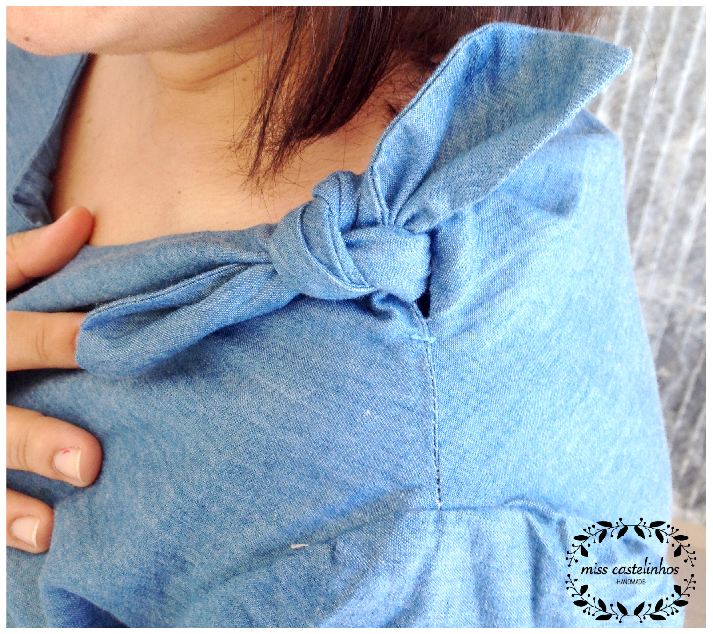 Fun fact: My dog's name is Akira Ichi.