Lindy Petal skirt
Last week, Kennis from Itch to Stitch, released a new free pattern. I was one of the testers.
It's a figure flattering knit skirt. At first I wasn't quite sure if I would like it. I don't usually wear pieces like this, but then I remembered a "scuba-like" knit that was in my stash for a while, and thought that might be a perfect match.
It's a really quick sew… REALLY quick! I did mine in under two hours, including cutting the fabric!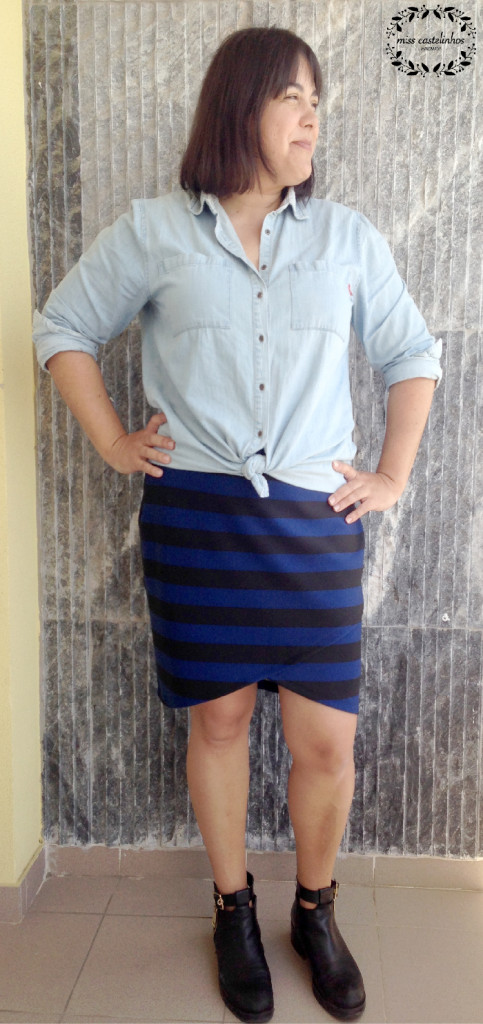 Because I was between sizes, I went one up, but it ended up being to big on me, so I had to redo the whole skirt a size lower (no problem! As I said veeery quick sew!). If the same happens to you, my advise is to go for the smaller size. Since it's a knit, it will have enough stretch to accommodate your hip size. If you need to blend sizes, you can read about it in the instructions, as well.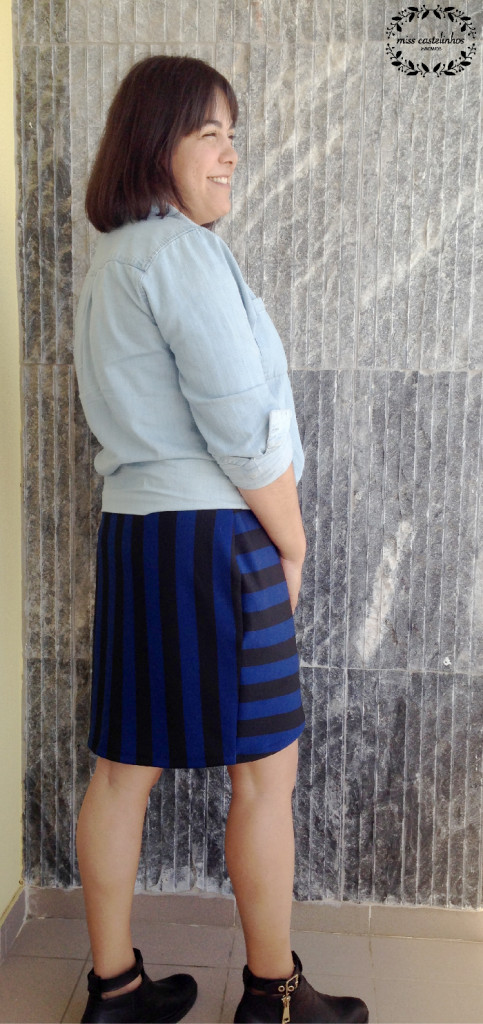 I didn't have enough fabric to match the stripes, so I went with different directions for the front and back. It turns out I really love this skirt (who knew?! ;D ).
Check out some of the other testers: