Simply sweats and shorts
As I said before, my son loves track pants, so when I saw the tester call for the Simply Sweats and Shorts from Dandelions n' Dungarees, I just went for it.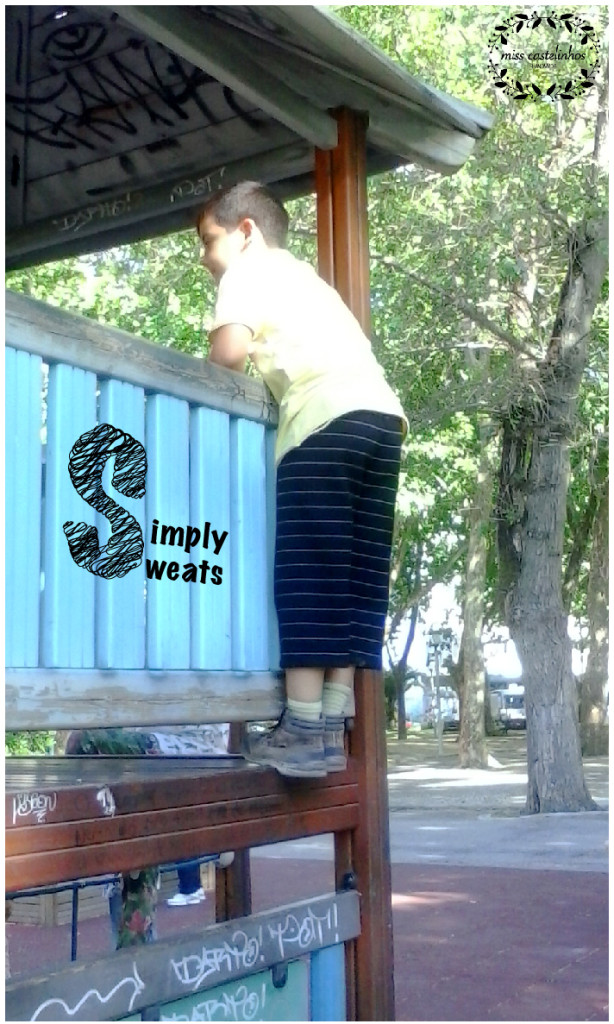 The pattern is for a beginner level and sizes from NB to tween. The options include, pants, shorts or capri, elastic waistband and drawstring or cord.
It was very easy and quick to sew. It took me about an hour to cut the fabric and sew the pieces together, and by that afternoon, my son was climbing around the play ground wearing them.
I used the same waffle knit as here, but with the stripes horizontally. To align the stripes I follow some great tips.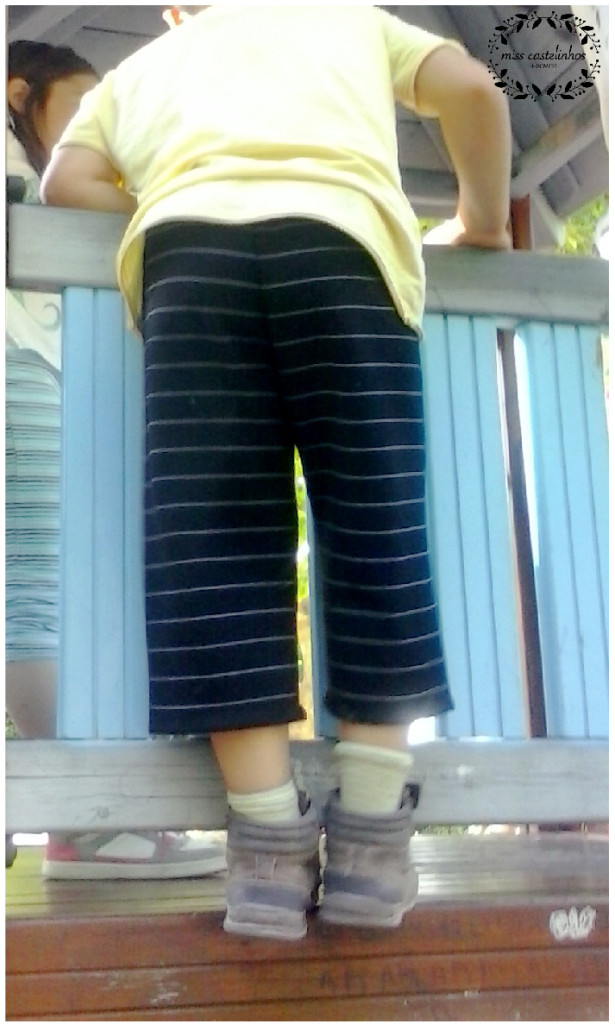 I tested the capri and was quite happy with it. This length is perfect for mid season weather. As you can see they were put to the test and passed with honor!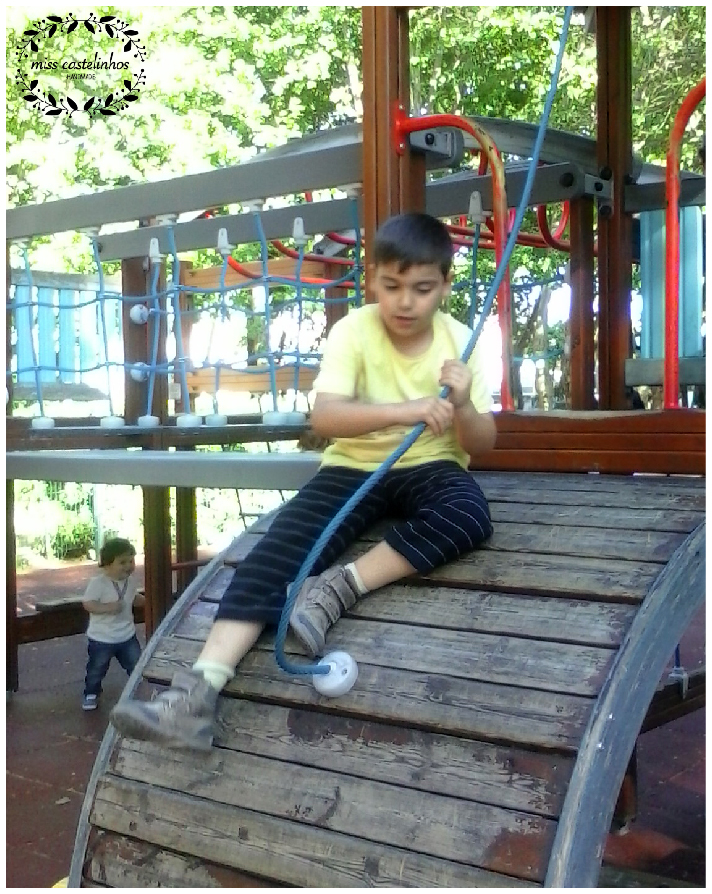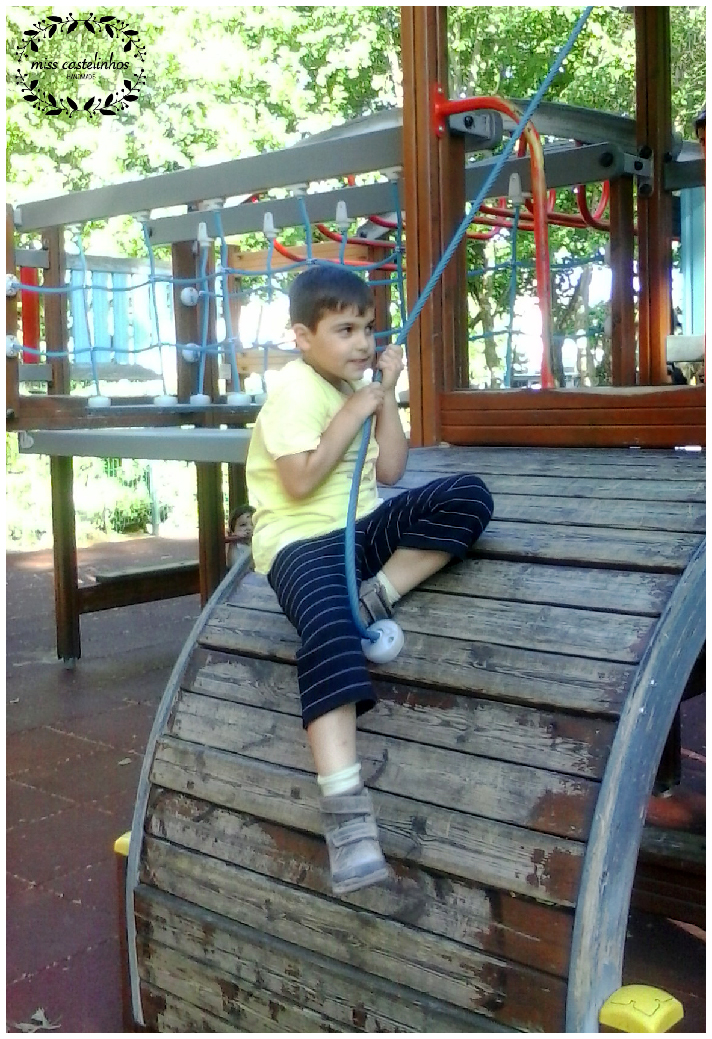 To celebrate the release, you can buy the pattern on sale until June 1st!
Fun fact – In Portugal, we celebrate Children's Day on June 1st, so that would make a great present for your kids!