Wonderland skirt
This past week, Debbie from Lily Sage & Co, released a new pattern, the Wonderland Skirt.
When I first saw the skirt on her blog, I was immediately drawn to it's "weird" shape (that's a good kind of  "weird"! 😉 ) Then the tester call came… I signed up, not sure if it would look good on me, but knowing exactly what fabric to choose. I had been eyeing this fake leather on the local fabric shop, for months, but never bought it because I didn't know what to make of it. Well, now I knew! 😀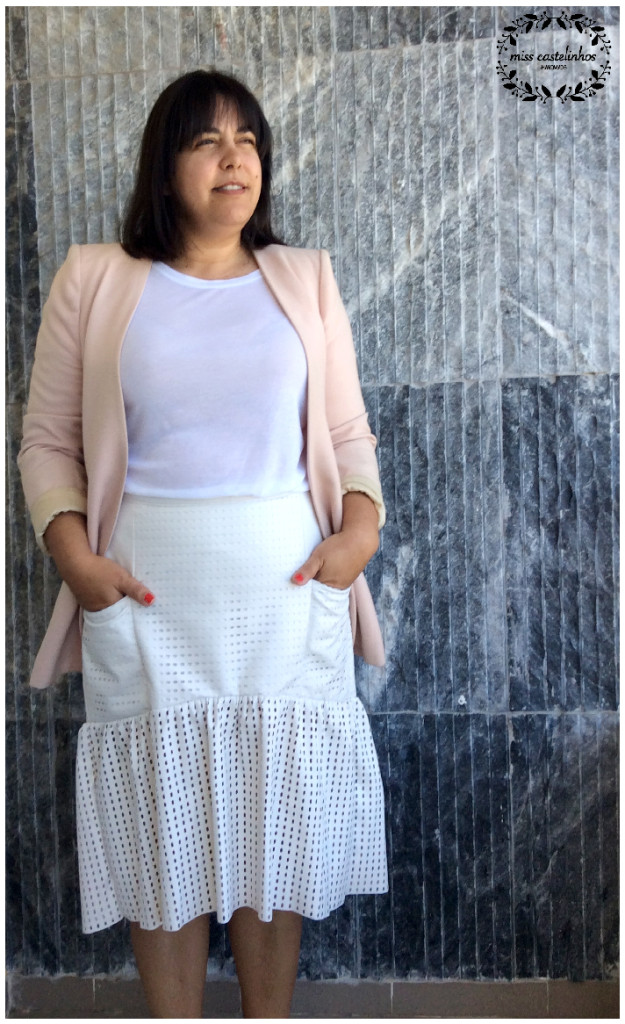 Again, this pattern is very good! I thought, just by looking at it, that I would have a hard time making the yoke with the pockets, but I was completely wrong. The instructions are very clear, and although I could do with some more illustrations, I understood Debbie's directions quite well. She also added some great tips, like the one on how to sew the darts in the back.
As if working with this fabric wasn't hard enough, I decided to make the yoke layering two different fake leathers. Not sure if this would work or if the fit was right, I did a muslim first and the fit was perfect, so I could go on with my initial plan. I had to cut each panel twice, and baste the two fabrics, so I could use it as one piece and then assemble the yoke.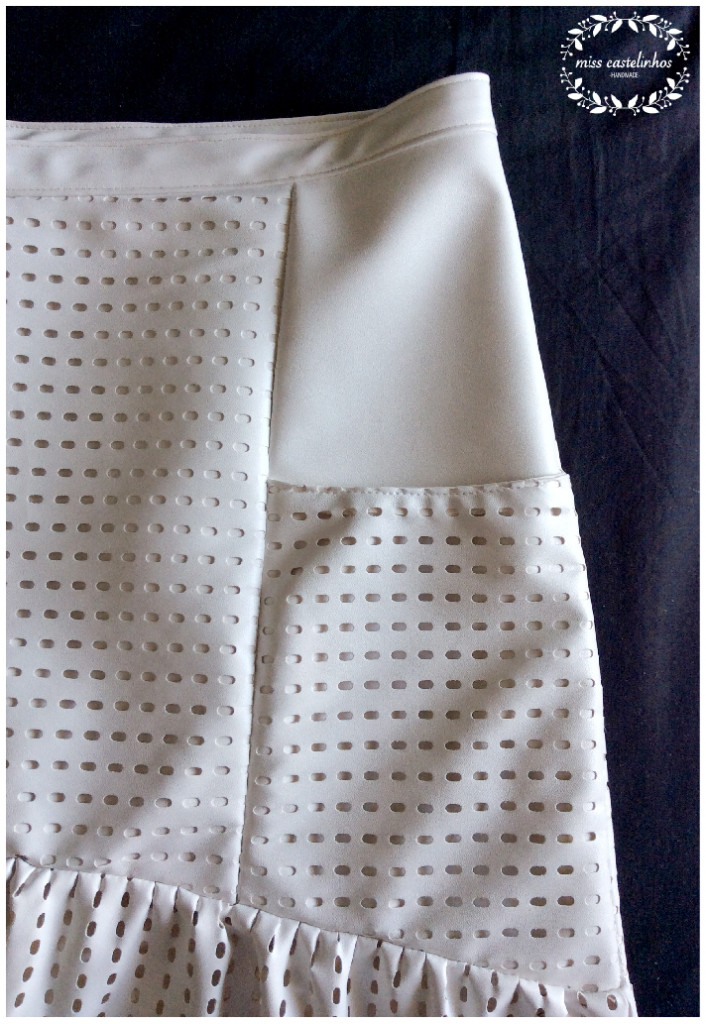 On the back panels there's a dart, I only sewed it on the first layer. For the top layer I eliminated the dart in the pattern. So you can't actually see it, but it still gives you the right shape!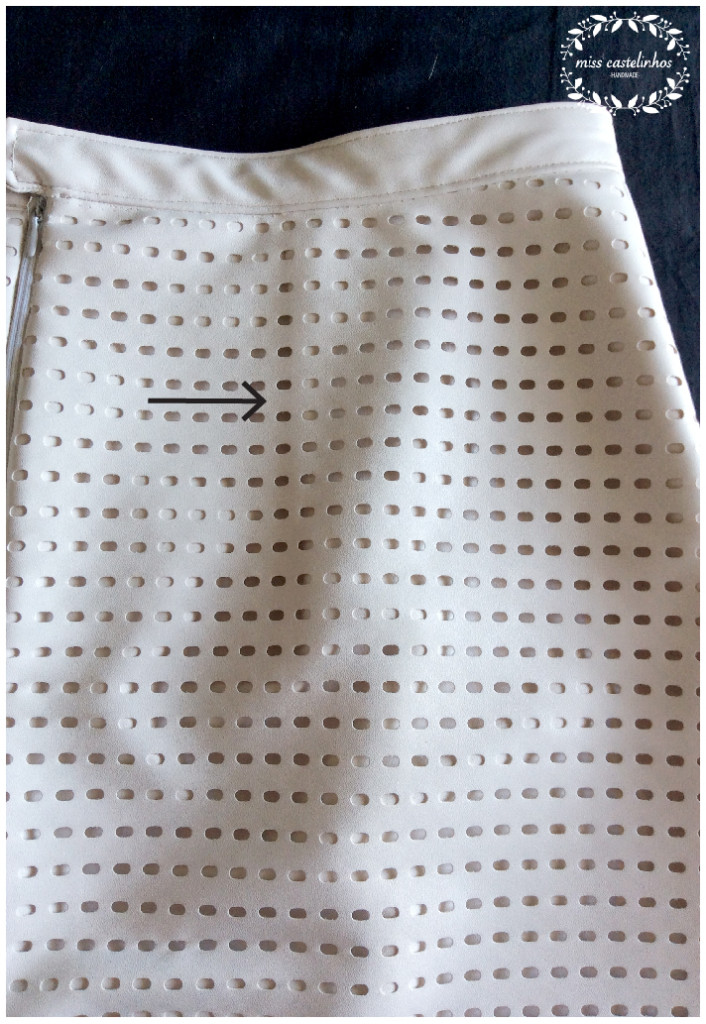 It was my first time adding an invisible zipper, but thanks to the instructions, it turned out quite well! (if only I had picked the right color! 😛 ) I had a little bit of trouble with the waistband. The ends were suppose to overlap, so I had to add extra length for that to happen, but Debbie already adjusted the measurements for the final version.
The rest was pretty simple! The skirt is gathered, with a high-low hem, and this time I didn't layered the two fabrics, using only the "see through" one, for a more "high fashion" look! (uuuhhh… Fancy!)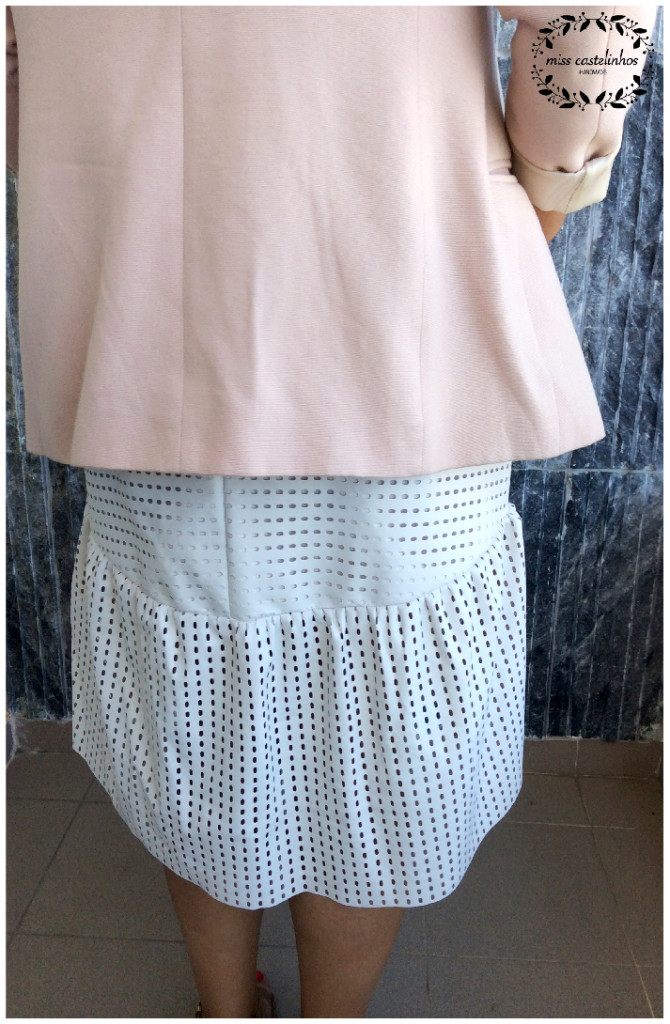 I really like the shape and how it turned out, but I still have mixed feelings about seeing it on me. I guess I just haven't found the right heels! ;D