11
My sweet niece turned 11 (whaaaat!!!) a week ago! How time does fly… she was the first baby I ever held, so small and precious… I was so scared of dropping her, I might have held her to tight (but she didn't cry!)… my first diaper change… first babysitting…  (sigh) enough reminiscing otherwise I'm going to start weeping!
Anyway… I've been wanting to sew something for her, but somehow I never got to it. The school holidays just started, so I wanted to make her a simple knit dress, that she could wear all summer. I don't have many patterns for girls, but this one from Blaverry was stuck in my mind. I really like its shape and the fact that it was free… Win! Win!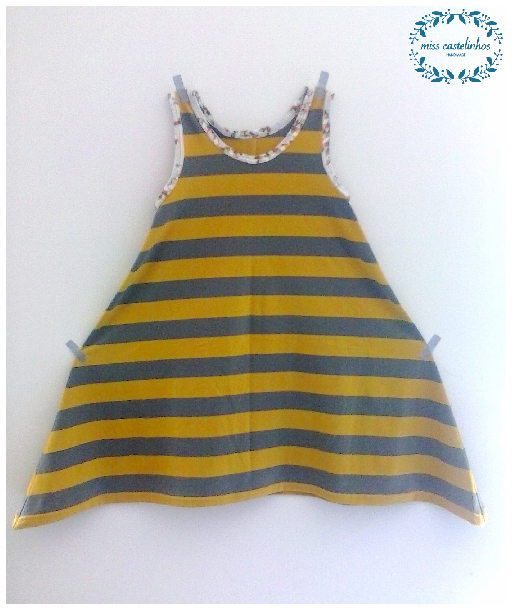 The A-line gives it a really nice drape.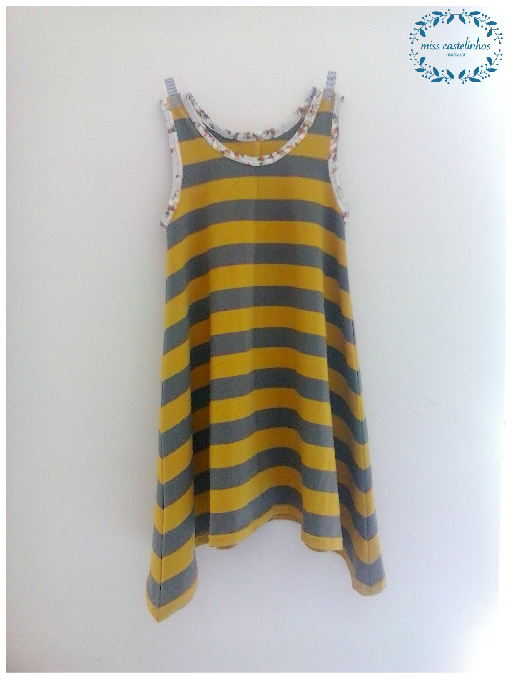 The main fabric is a mustard and grey knit from Nosh (suuuuuuper soft…. you were right Inês!) and for the neckband and armscye, another knit with a lovely, girly, butterfly print (that I used before once) that was in my stash.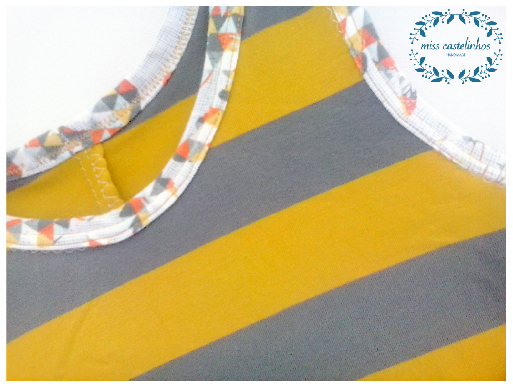 My older son chose the mustard knit, because the butterflies had the same color on the wings. That kid as an eye for print matching. Well done, young padawan!