Biscayne blouse
NEW PATTERN ALERT!
Now that I have your full attention, I can tell you that Adrianna from Hey June released a new pattern yesterday, the Biscayne blouse!
I was lucky enough to be one of the testers. This one was quite a challenge, because it required some skills I didn't know I had. It features a hidden button placket (which I had never done before!) and a welt pocket (this was my third try). It has quite a classic style, but you can make it your own, depending on you fabric choices!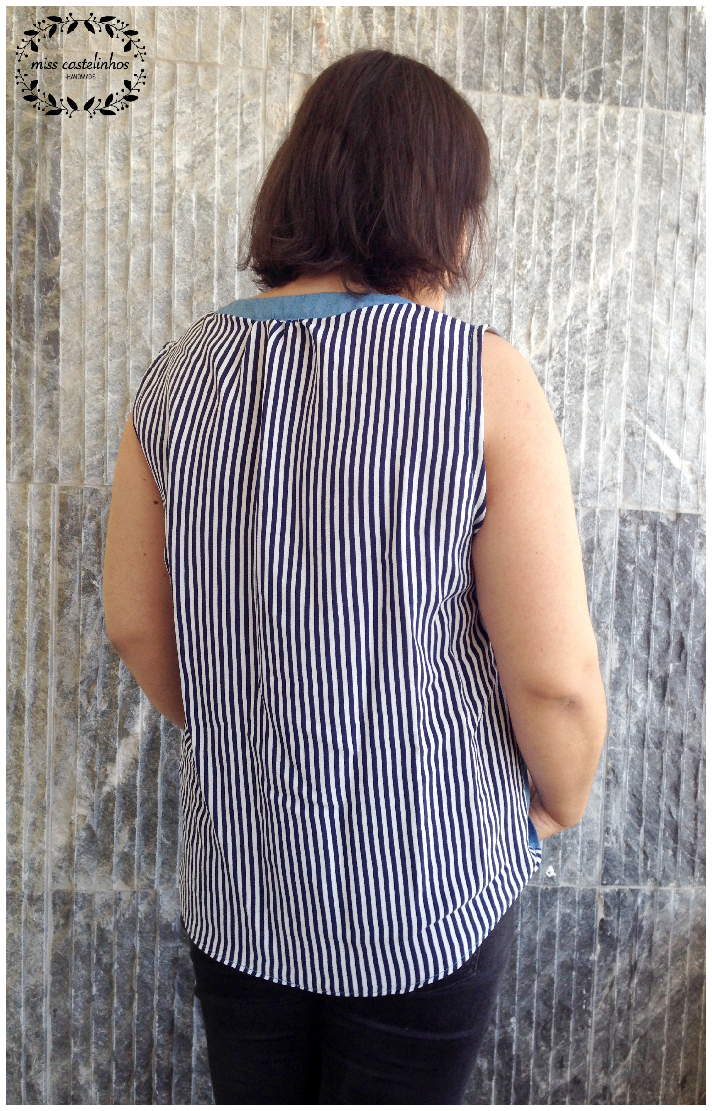 I chose to combine a silky drapey sliiiiippperyyy rayon with a cotton chambray (my latest fabric obsession!). It was not what I initially had in mind and there are a few mistakes, but overall, I'm happy with the result.
The instructions really take you step-by-step. Although it was my first time using some of these techniques, I never felt overwhelmed. It took me a while to finish this one, but in the end, I learned something new and have a new blouse! All is good!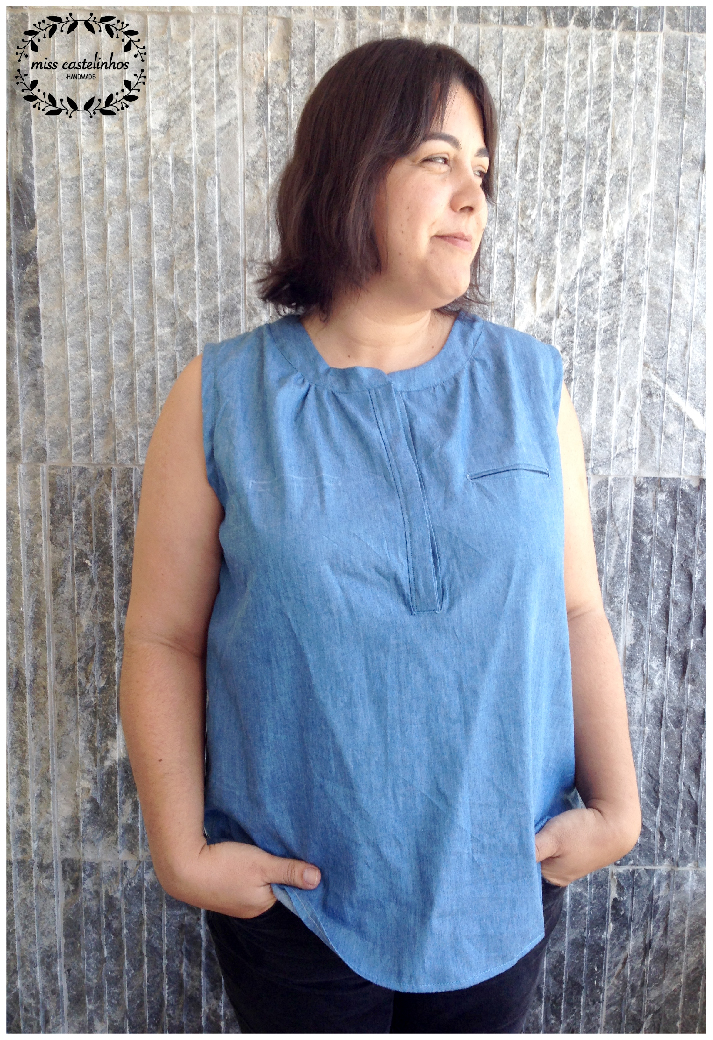 All the testers made outstanding versions of this blouse!