Morocco pants and shorts
Oh boy… oh boy… It's here! The Morocco pants and shorts PDF pattern is finally released! (squeals of excitement! 😀 )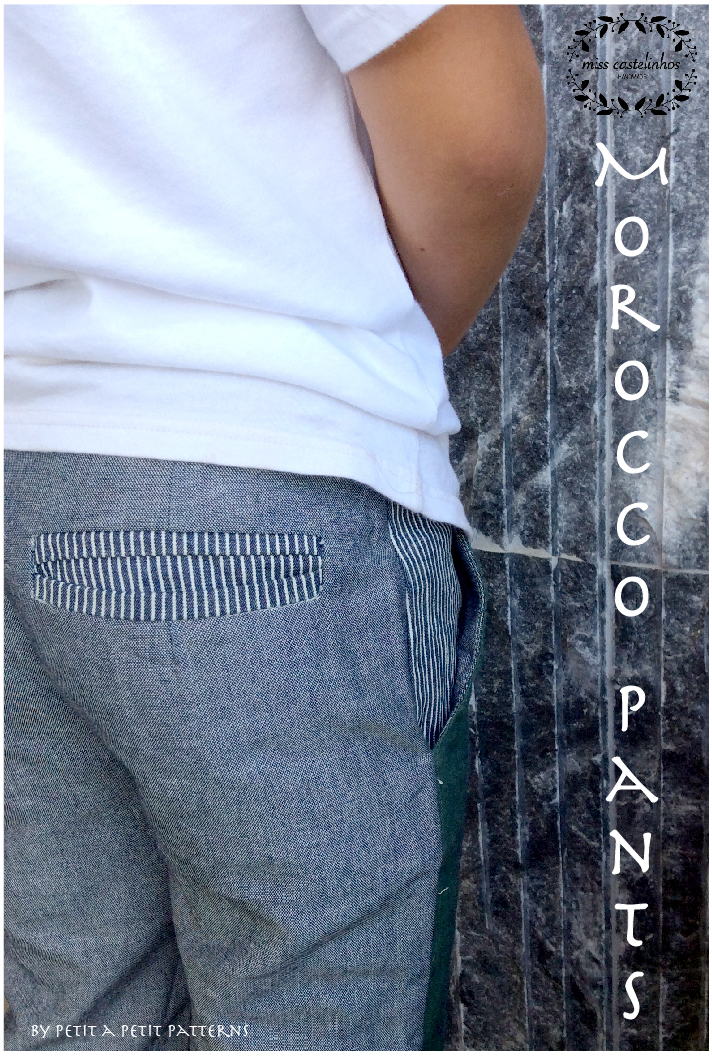 Celina from Petit à Petit & family, made such a great pattern! Can you believe this is her first "solo" one?!? I'm a huge fan of hers… love her sense of style and the way she dresses her kids, always with such personality and ease! The first pattern I ever bought was the Elm Poncho Raincoat, and I was hooked!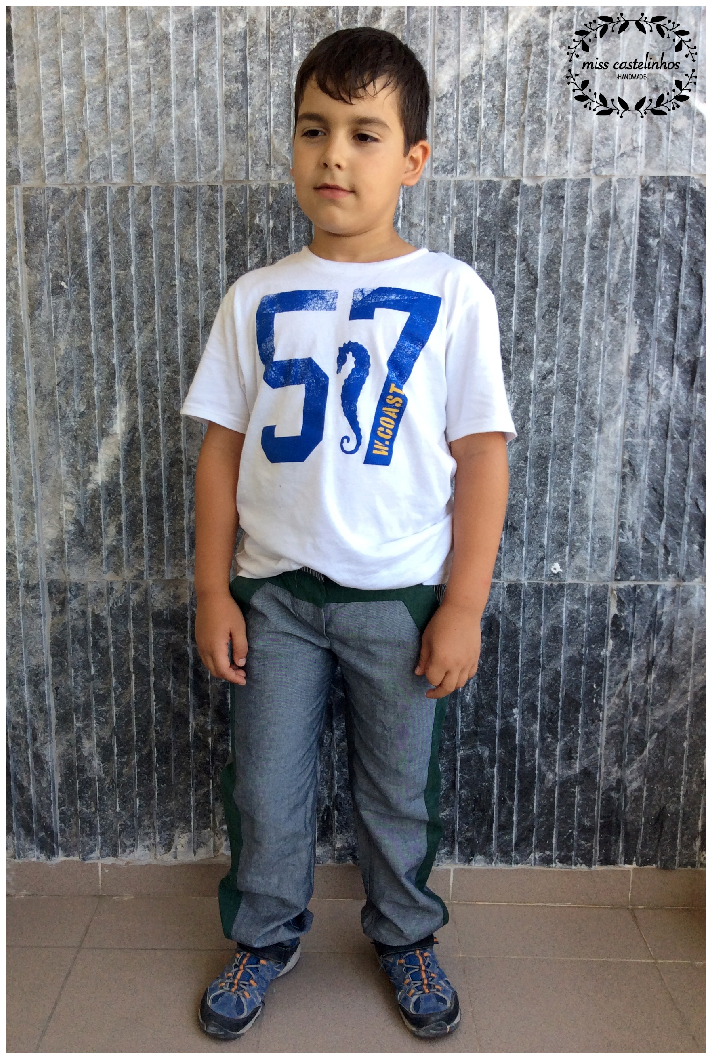 This pattern went straight to my "cool pants folder"! I loved testing it! It has so many options, I could go on and list all of them, but it wouldn't do them justice. You have to see for yourself!
The Tuxedo stripe is such a cool feature. You can play with color, prints or both! (go nuts! 😛 )
They look like a lot of work, but the instructions are clear and easy to follow. It's almost like Celina is right there, taking you step-by-step!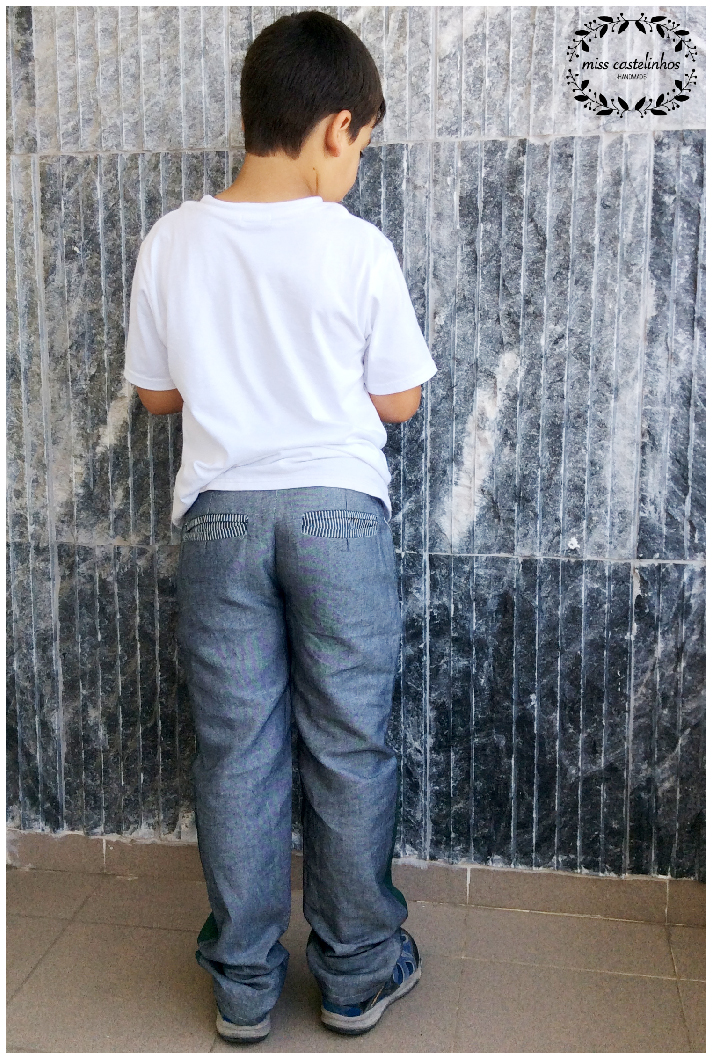 The only trouble I had were the welt pockets (what an eye sore!), but only because it was my very first attempt (practice makes perfect, right?), but again, the instructions were a fail safe!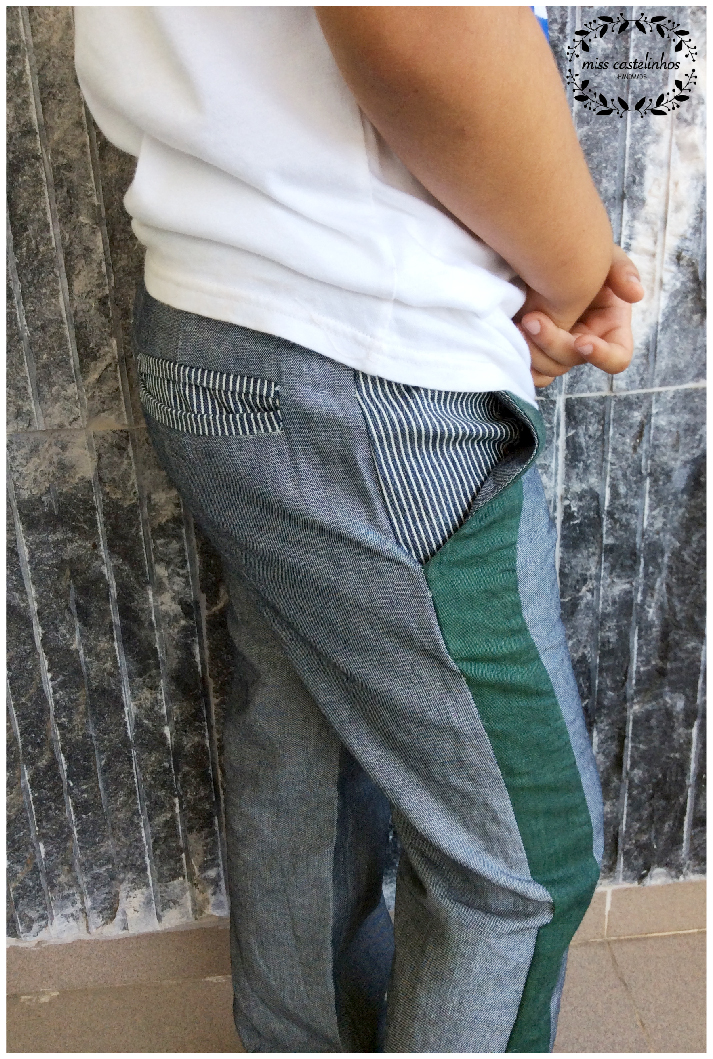 If you hurry, Celina is offering a 20% discount, no code needed. Well… what are you waiting for?!? Go get it!