Angelia shorts
This week Kennis from Itch to Stich, released, not one, but TWO new patterns! And they are perfect together!
I had the chance to test the Angelia Shorts. Summer has finally arrived (yyyaaayyy!), it's the perfect time to show off your tanned legs.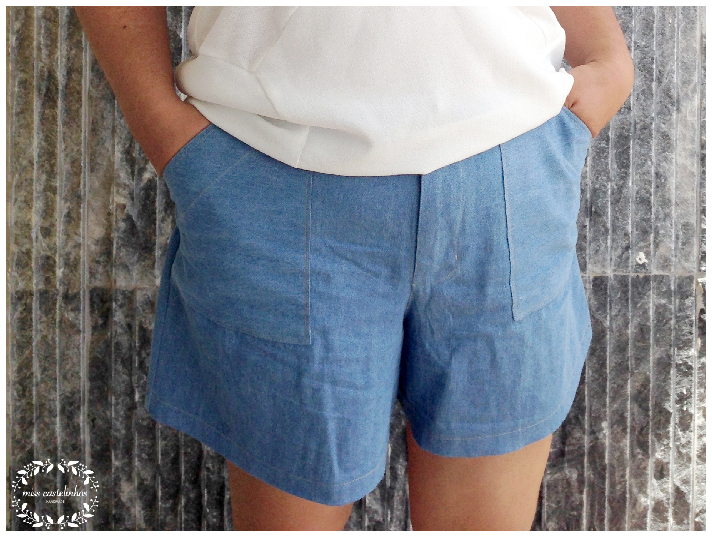 The pattern allows you to make three different views. View A is the classic shorts, view B has an arrangement of pockets and view C is a longer version with leg drawstrings. I wanted to mix it up a little, so I made view A and added the front and back pockets.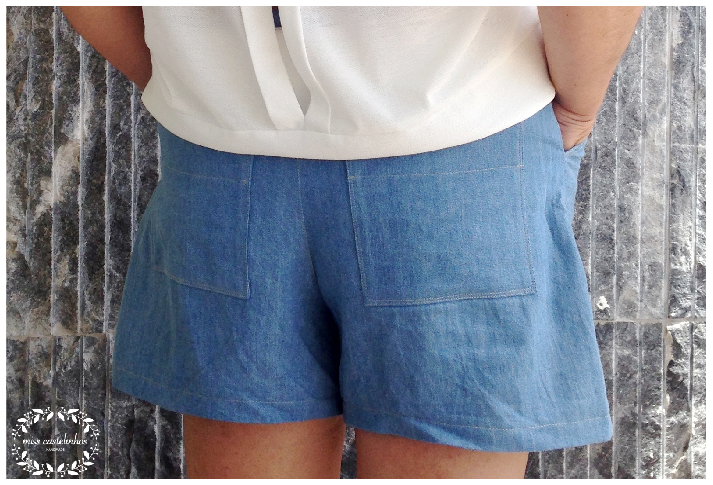 In the end, you get some really nice tailored shorts, that you can make it your own. The topstitching is such a great detail! The fabric is denim, that I bought in a recent trip to Oporto, but you can also use woven. Come winter, and this will totally work in a jacquard or corduroy, or even fake leather (go crazy!).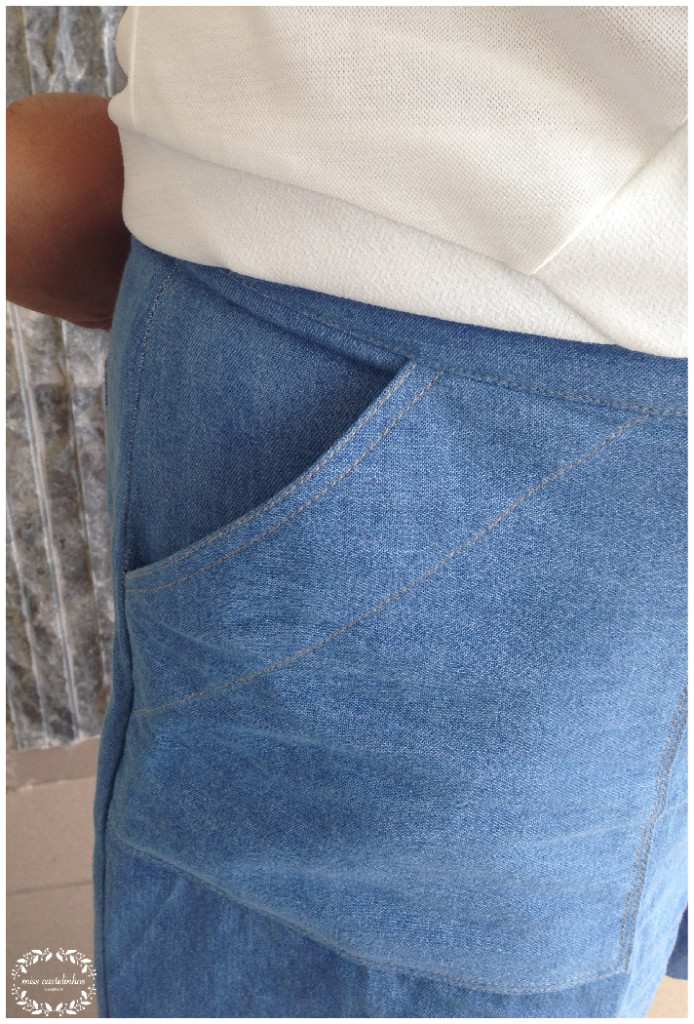 This pattern is a great wardrobe staple and you can see how versatile it is, thanks to the other amazing testers.
Right now you can buy it with a 20% discount. The sun is out, so grab you shorts!