Moto Jacket Pattern Tour
Today, I'm happy to join the Moto Jacket Pattern Tour, hosted by it's designer, the lovely Jennifer from Jennuine Life.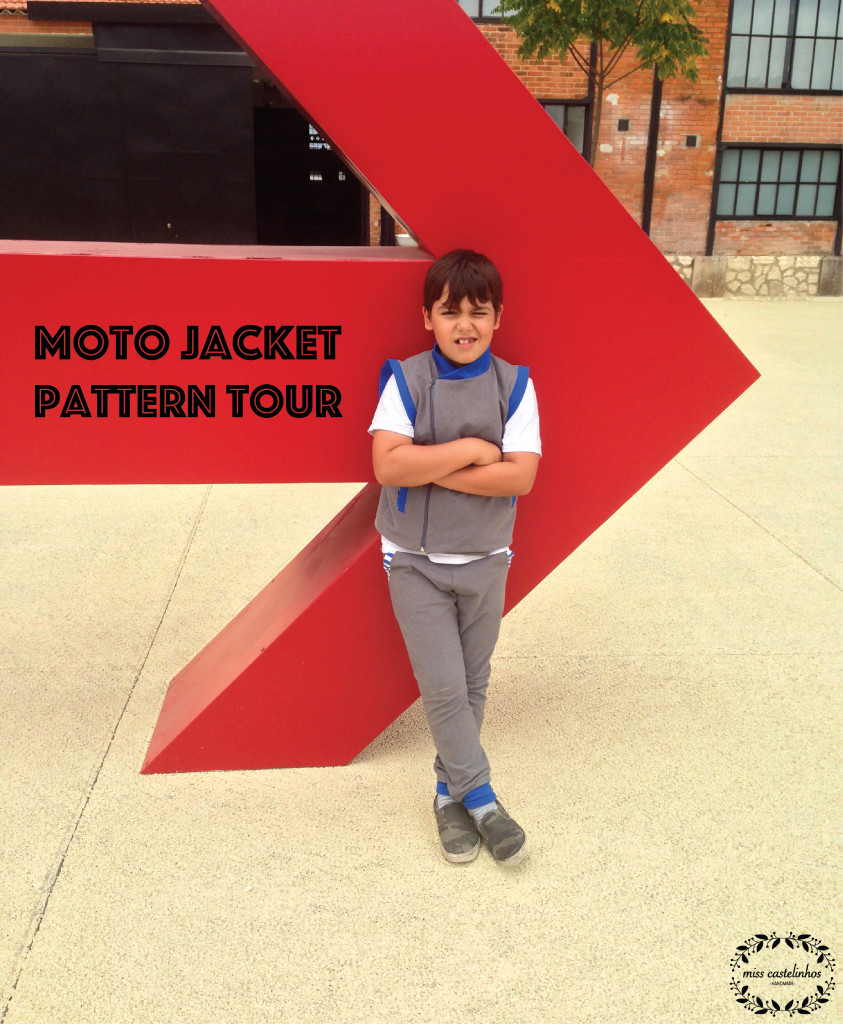 I was lucky to be one of the testers for the Moto Jacket. During the test I made two jackets, already showed here. I wanted to take new pictures, for the tour, but it's just to hot…  so I decided to make a new one, as a way to celebrate this wonderful pattern and also to show how versatile it can be.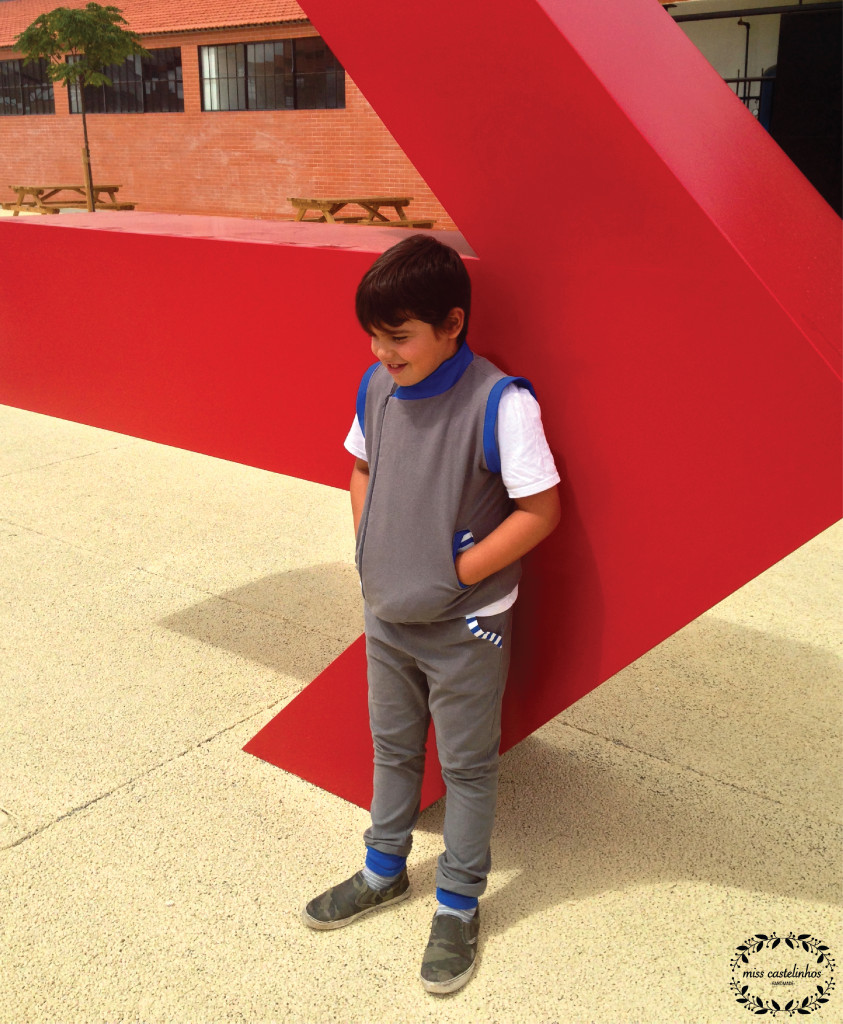 You must have notice by now, that the jacket has no sleeves… That's right, I turned into a vest! Also I used a knit as main fabric. Jennifer recommends knits for the sleeves and collar (great way to repurpose old sweaters!), but I thought this pattern would make a cool knit cardigan. Since I'm planning my son's "back-to-school" wardrobe, I wanted to make an outfit, so I pair it with the Mini Hudson pants. My son loves to wear track-suits on a school day, and I have a pet-hate for them, but if they all look like this, I'll be glad to bend to his will!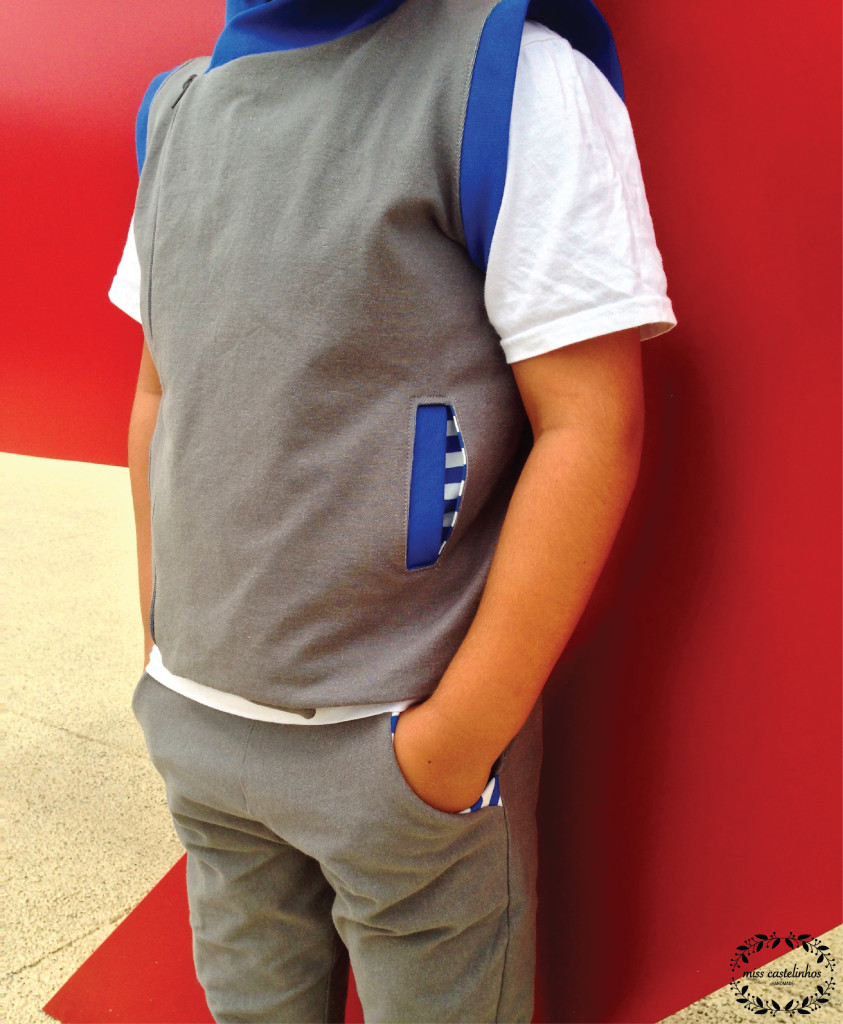 I made no alteration to the armscye, simply adding a band in the same ribbing as the collar and welt pockets. The side zipper is such a cool feature, and the length is perfect! The grey knit is bit thick, it's the Denim-look college from Nosh, so it has a nice structure, and worked pretty well on this pattern. The lining is a jersey knit also from Nosh, with a bit more stretch. I had to be careful not to stretch it to much when attaching it to the jacket.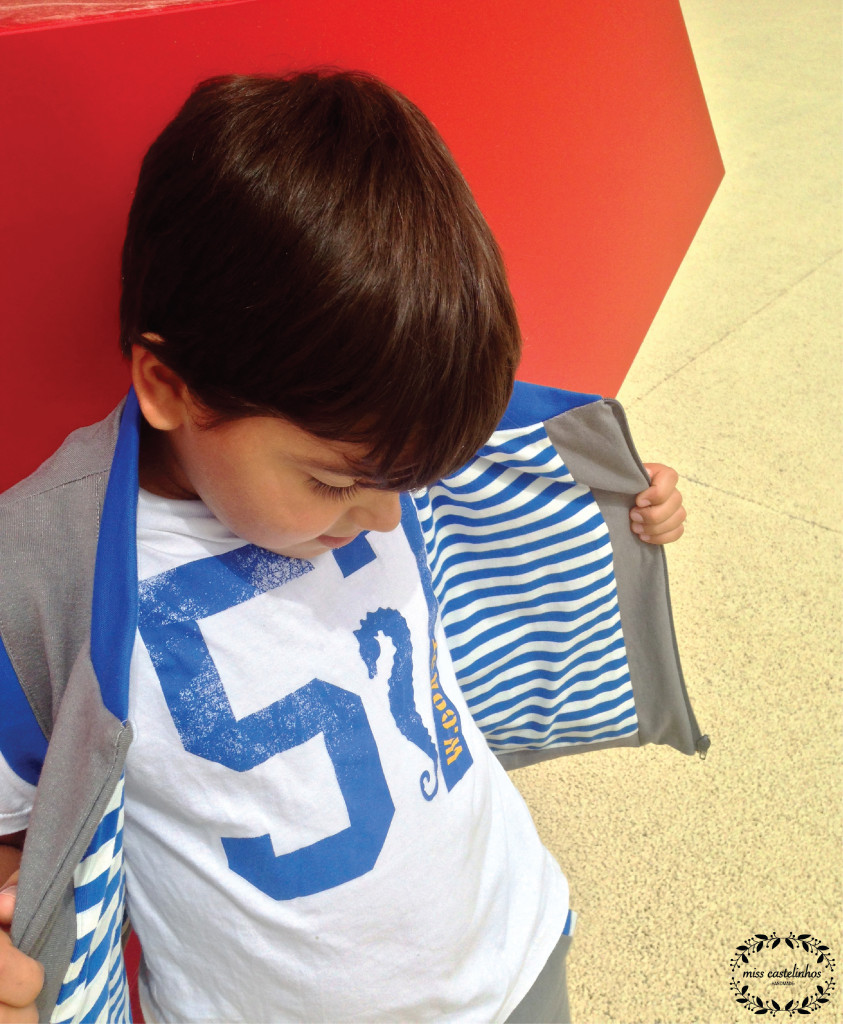 In the end, it came out just as I intended. The instructions are so easy to follow. Jennifer's illustrations are some of the best I've seen in patterns (and really beautiful too!). Also she explains every little detail very thoroughly, like, for example, how to shorten the zipper.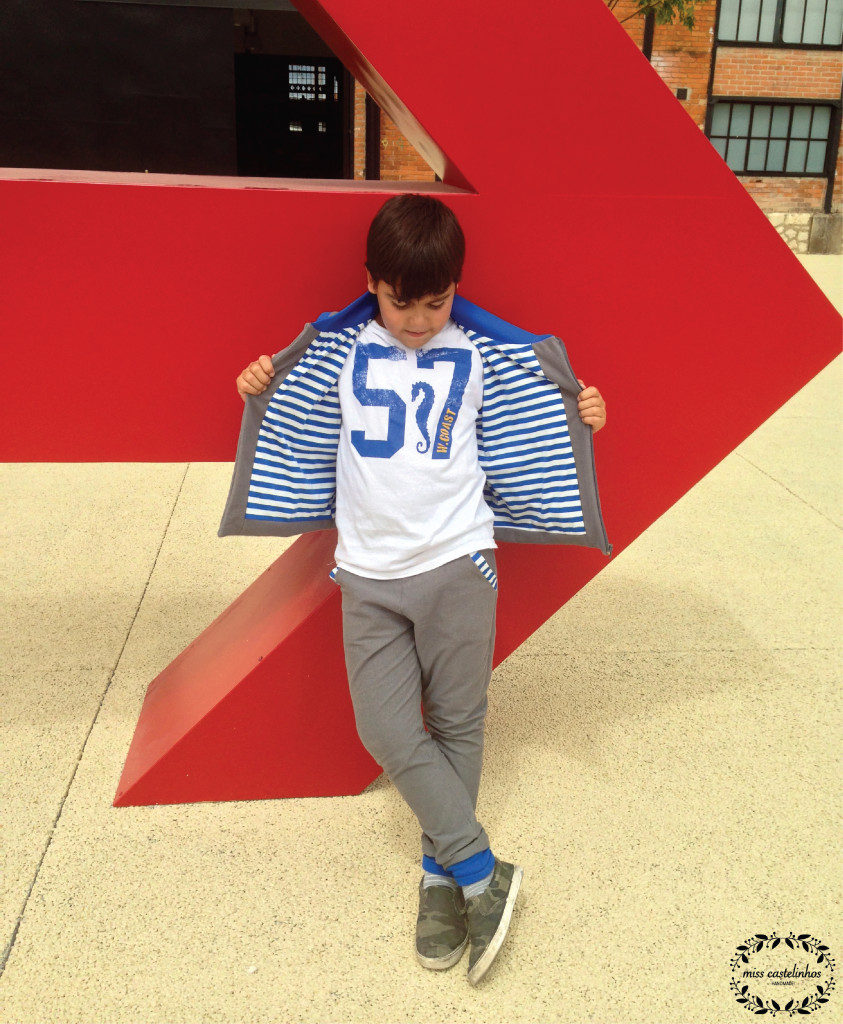 Don't forget to check what all the other lovely ladies are doing! Jennifer is offering a 25% discount on all her patterns using the code "MotoTour", and there's also an amazing giveaway.
Thanks for having me, Jennifer!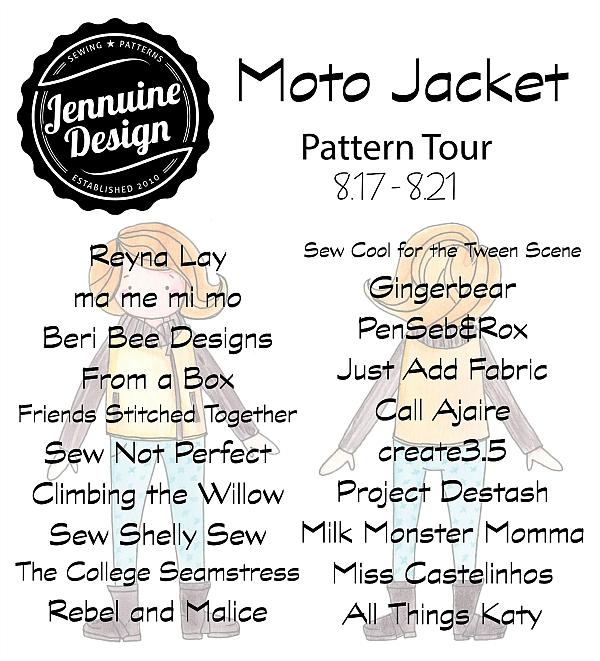 Reyna Lay ma me mi mo Beri Bee Designs From a Box
Friends Stitched Together Sew Not Perfect Climbing the Willow Sew Shelly Sew
The College Seamstress Rebel and Malice Sew Cool for the Tween Scene Gingerbear 
PenSeb&Rox Just Add Fabric Call Ajaire Create3.5
Project Destash Milk Monster Momma
Miss Castelinhos All Things Katy