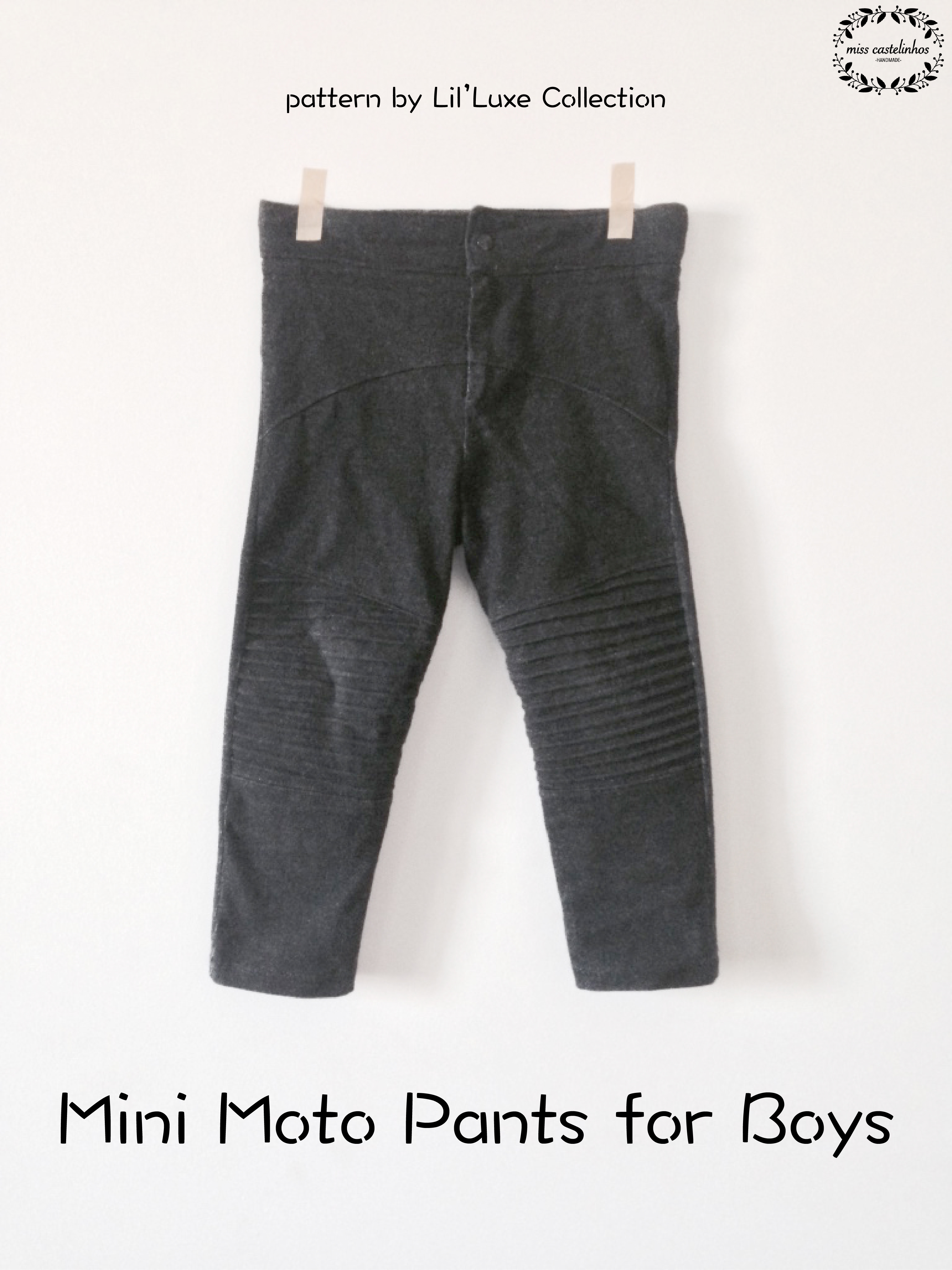 Mini Moto Pants for Boys
Last week I got a chance to test the Mini Moto Pants by Lil' Luxe Collection. This time the new pattern was meant for boys (thanks for the heads up, Emi!).
I love a quick sew, as much as the next seamstress, but every now and then I welcome a good challenge.
This pants are truly a labour of love. I really put in my time and effort to achieve all those little details in the most perfect way possible, and the end result makes it all so worth it!
The moto detail on the knee piece is my absolute favourite. It was my first time making pin-tucks. They took me a while (meaning a whole afternoon!), but with a little (lots!) patience and carefully following the instructions, I got the job done!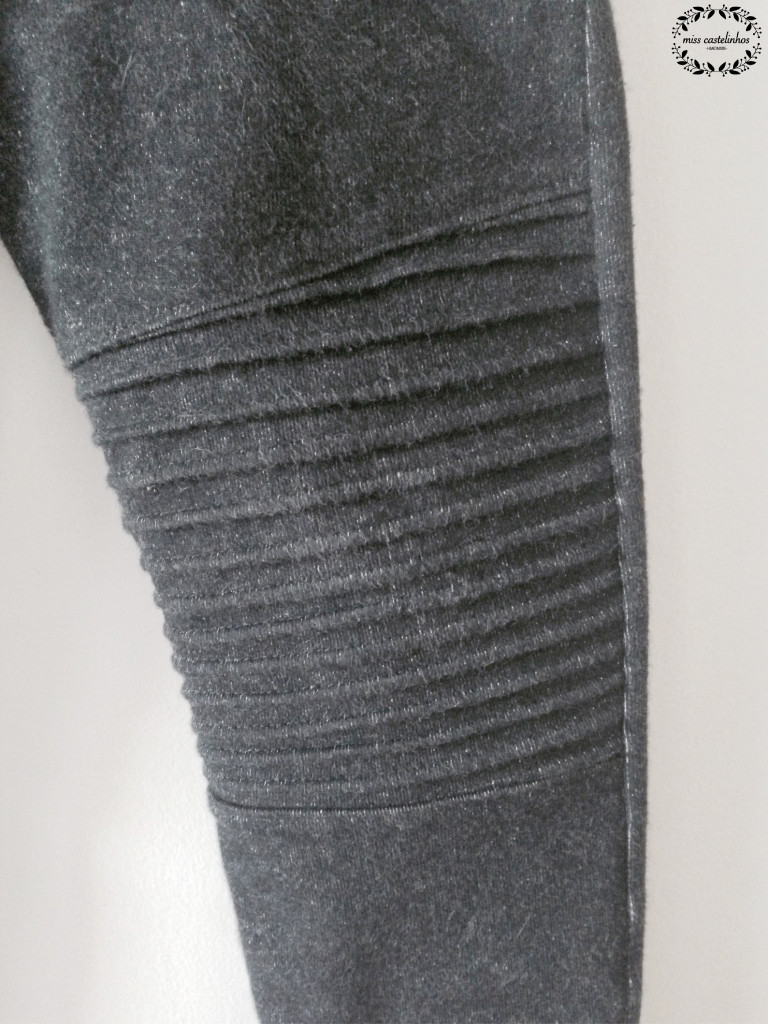 The front yoke is also a nice feature. The topstitching accents the curve and gives it a professional finish.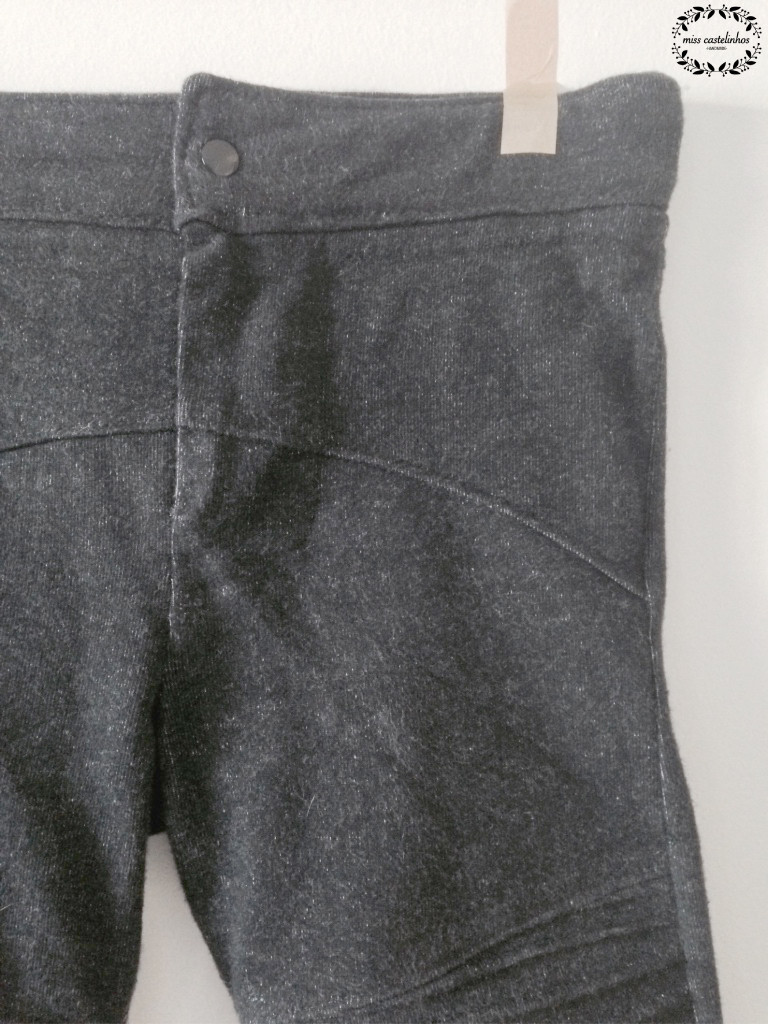 The instructions guide you on how to remove the front and back yokes and the knee pieces, for a more classic looking pair of pants.
These were the first pair I made for the test. I used the Denim look college in black, from Nosh, and just love how they look!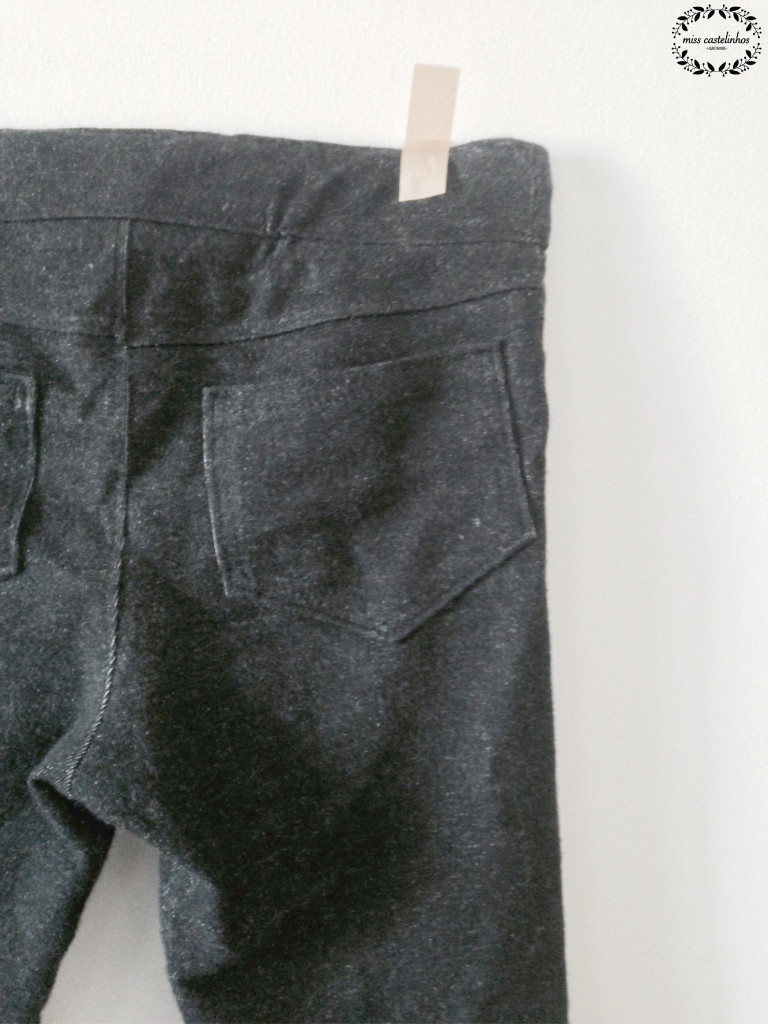 For the second pair, I used a striped stretch denim. Because there was little time to finish these, I skipped the pin-tucks (otherwise I would still be by the sewing machine!) and had a bit of fun with the direction of the stripes. Also used a contrasting colour thread for the topstitching.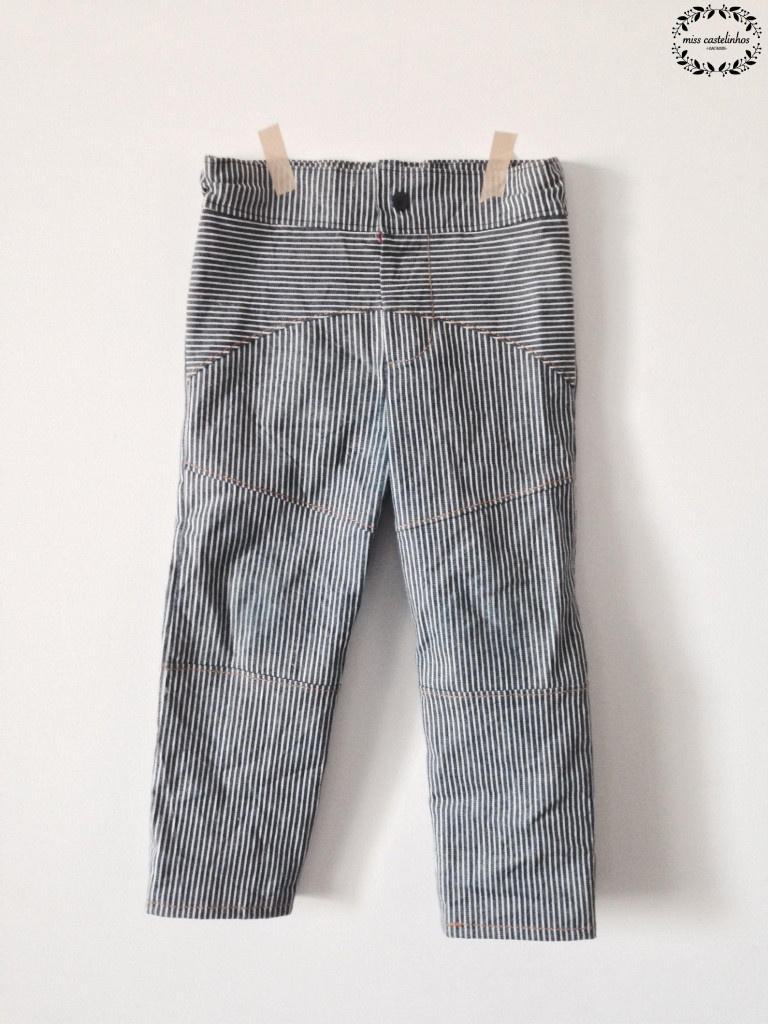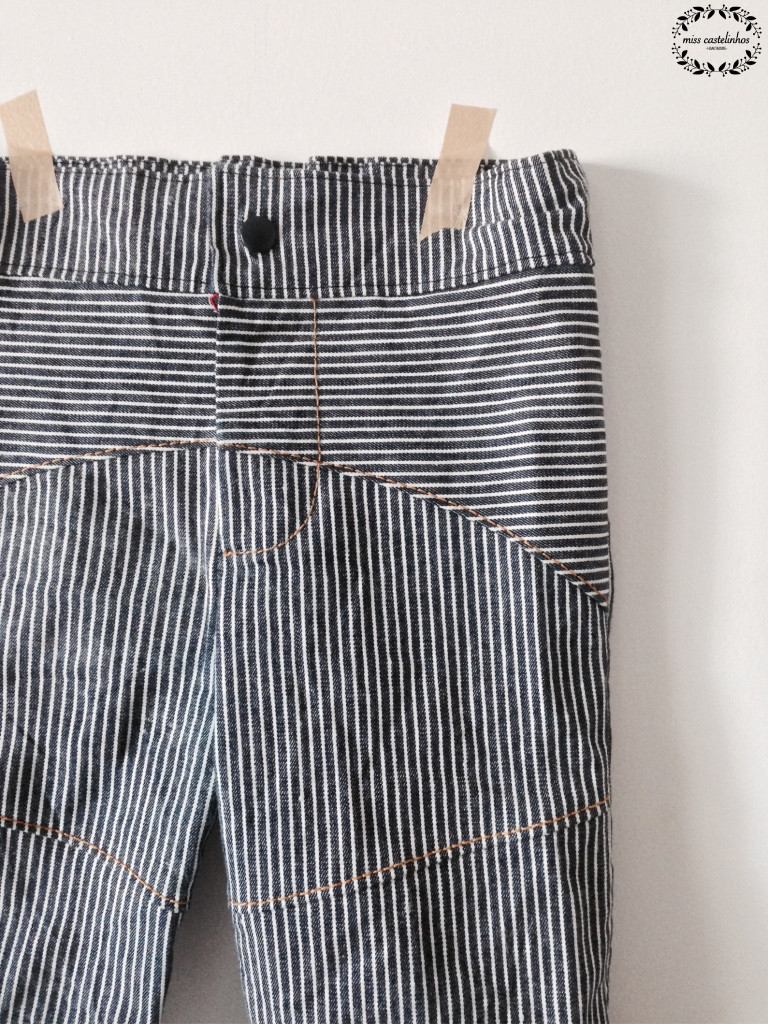 Attention to detail is a must! Not all stripes line up this perfectly, but I did my very best!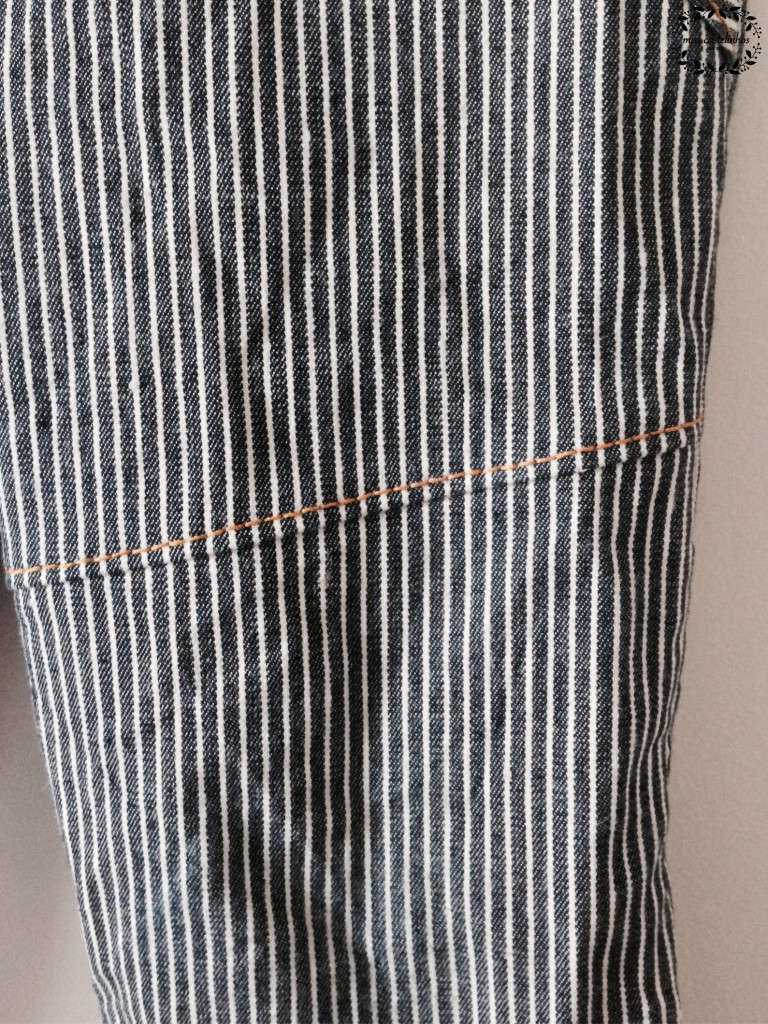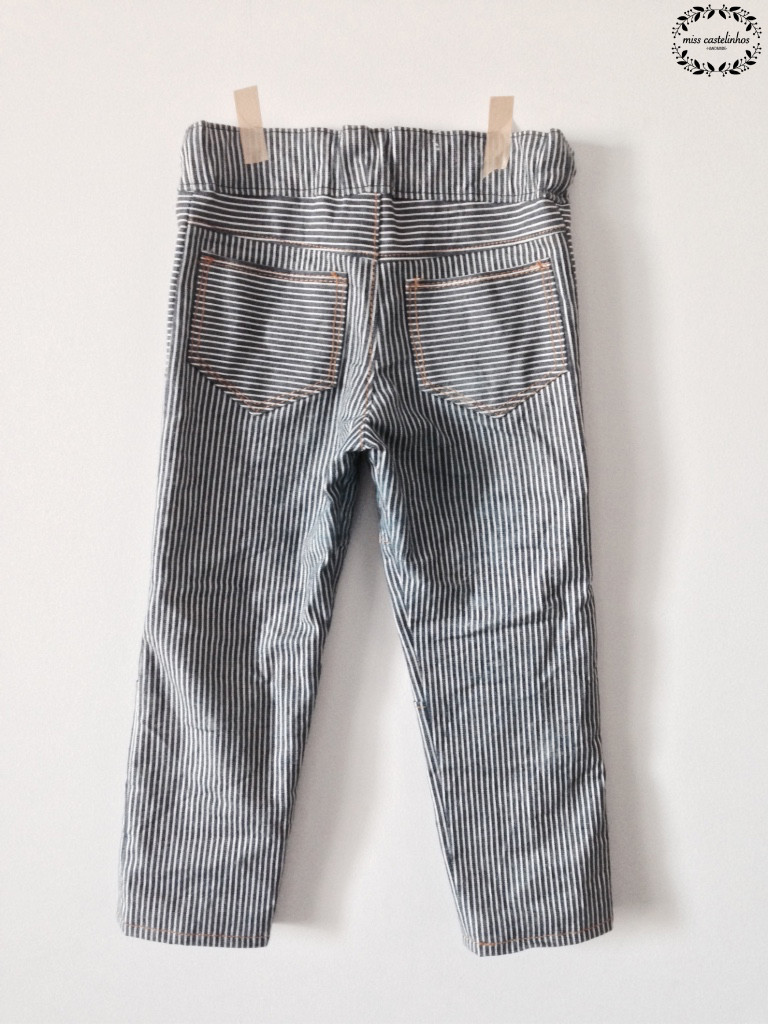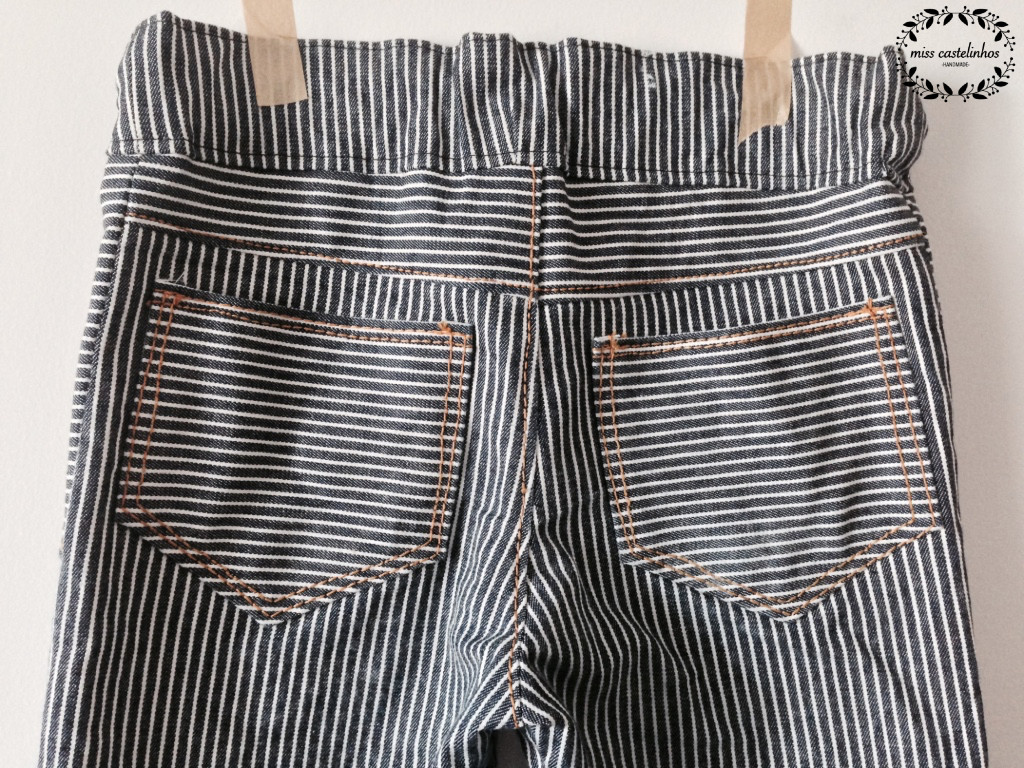 The pattern will be on sale until the end of the week, Saturday, November 14th (at midnight). There's still time to get a great deal! 😀