The Slouchy Sweatshirt
Emily from Nap-time Creations, just released a new pattern, the Slouchy Sweatshirt. She's quite a talented (and busy) lady! Besides creating a tone of free patterns, she also cooks and organizes some fun activities with her kids!
The Slouchy Sweatshirt is not free, but it's one of those patterns that will fit perfectly into any wardrobe, due to it's streamlines and classic fit.
I used a scuba knit as main fabric and ribbing for the cuffs, neckband and waistband. I'm not much of a "flower print girl" (I'm not much of a girl anymore… but "flower print woman" doesn't sound as cute!), but this one "spoke" to me, so I bought it from my local shop, Feira dos Tecidos. I had less than 1,50m, but I managed to fit all the pattern pieces. To minimize the "flower explosion" I used some contrasting ribbing, in navy with white stripes. I absolutely love to mix prints, so this combination was "right up my alley"!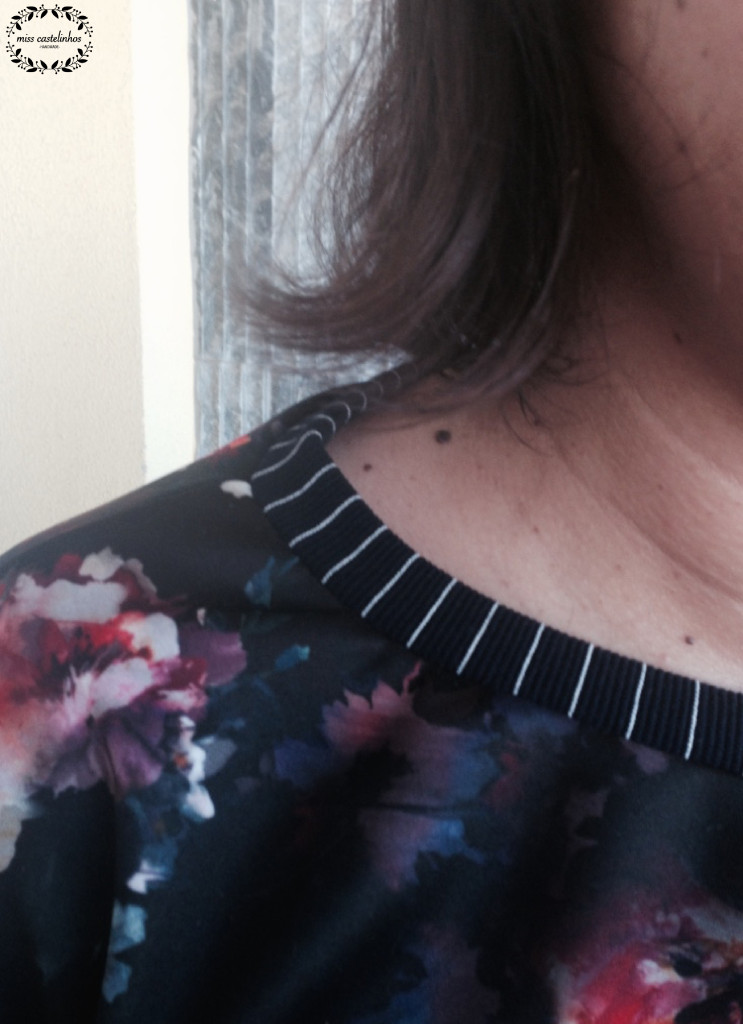 I really like the fit! Usually when I wear a sweatshirt, I fill huuuge, but not with this one, it's just right! You can size it up for a more slouchy look.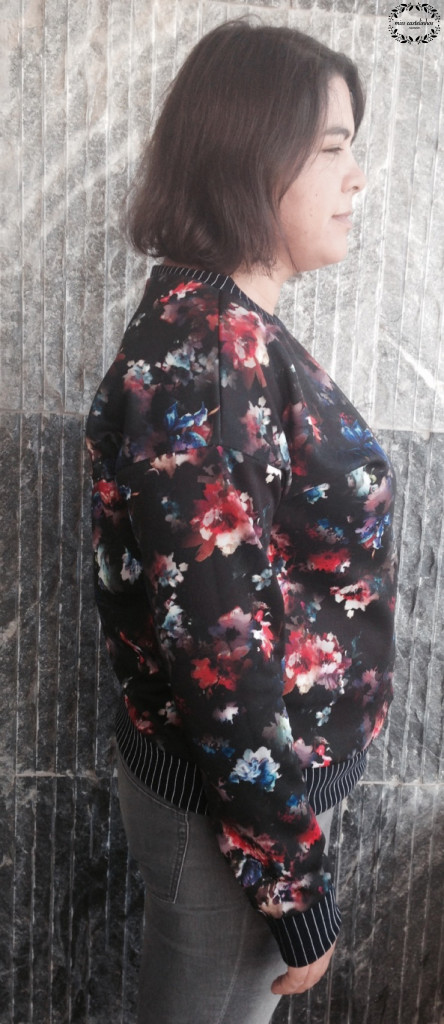 The pattern comes with two sleeve options, long and 3/4. Since we're having another "summer" here in Portugal, I'll be making one with a shorter sleeve pretty soon! I really love that this is a quick sew! There's no greater feeling than wearing something straight off the sewing machine!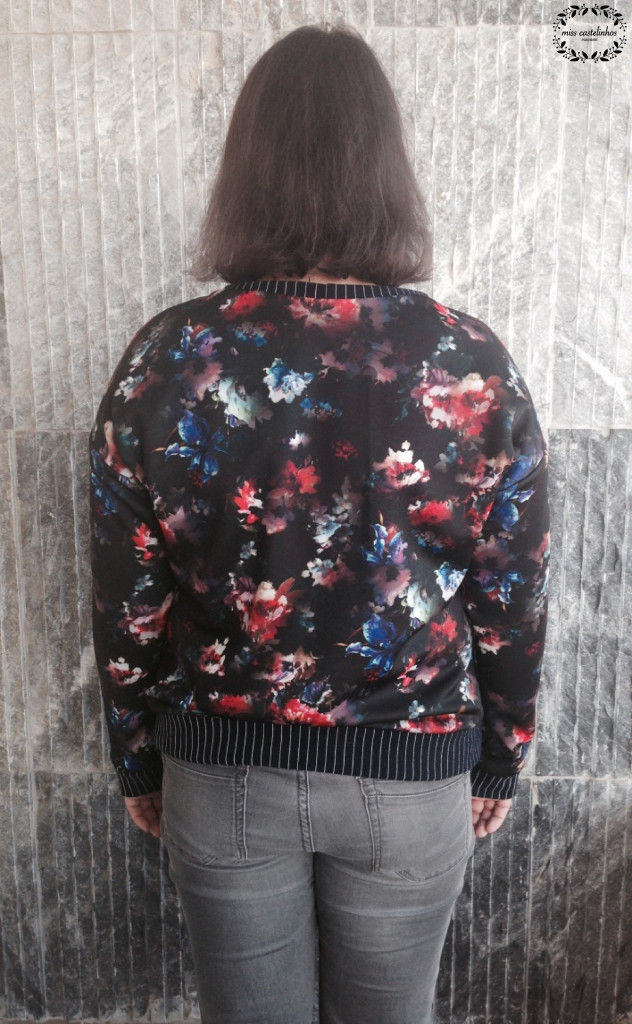 You can find the Slouchy Sweatshirt Pattern here. It will be on sale through to Black Friday. I'm off to make another one! 😀