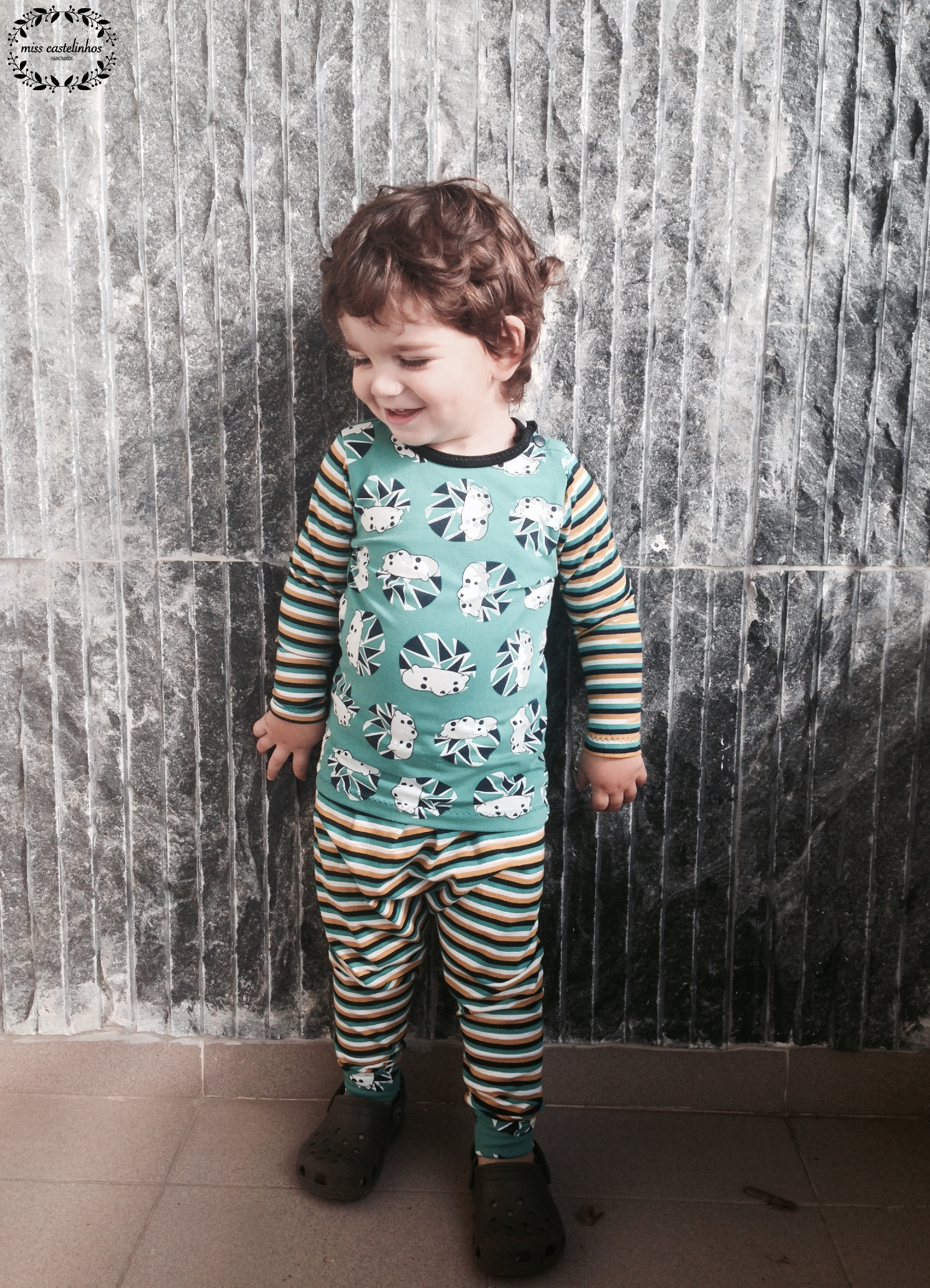 Fresh Stitch Patterns
Fresh Stitch Patterns just released two brand new patterns: the Shoulder Snap T-shirt and the Seated Panel Pants (harem style). This is one great combo and just in time for the upcoming holidays. Just imagine… Christmas day morning… little feet coming down the stairs… giggles of excitement… tearing paper… the joy of seeing what Santa brought them… and all of this, while wearing the cutest PJ's, made with so much love!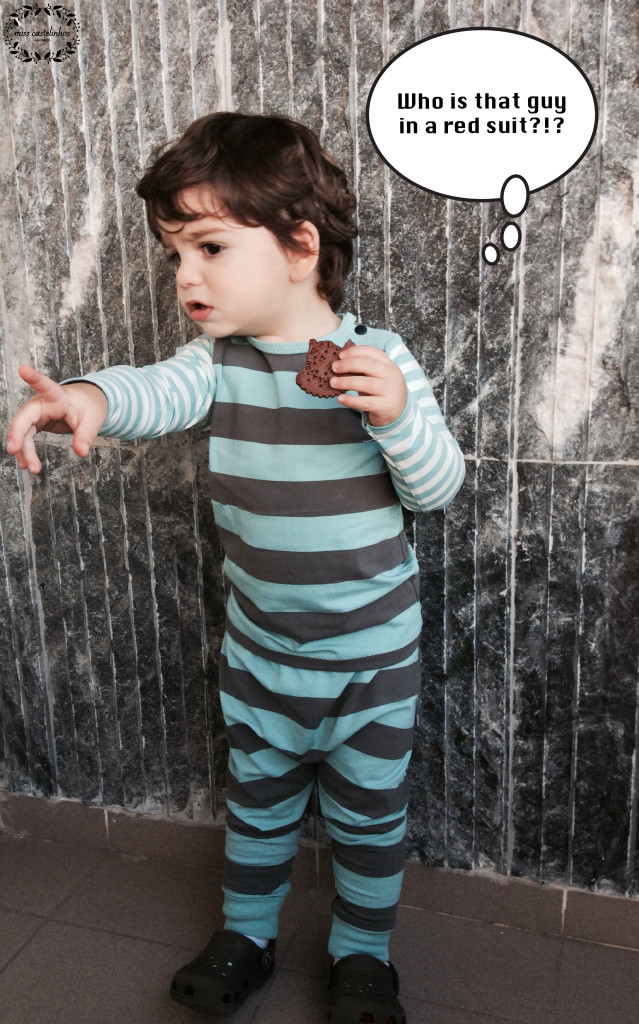 Both patterns range from premature size to 2-3 years and are suitable for knits (with at least 25% stretch).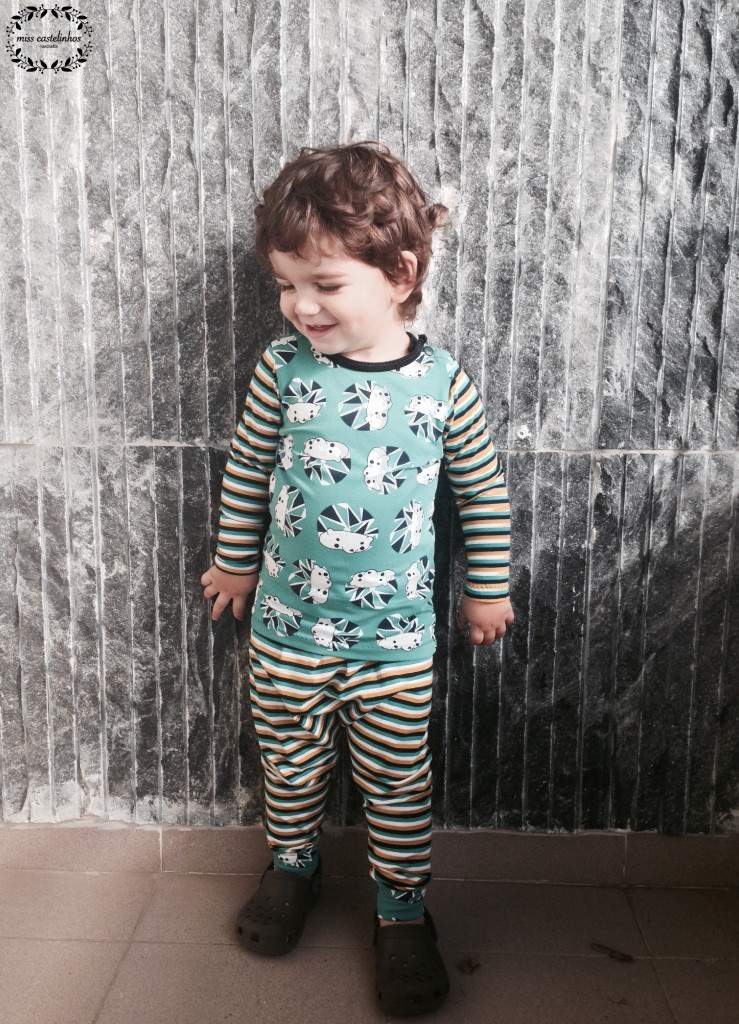 The T- shirt has two shoulder snaps (you can use only one, depending on the snap size) which makes it easier to put it on, and come with a long or short sleeve option. Kylie made a great video tutorial on how to attach the neck binding.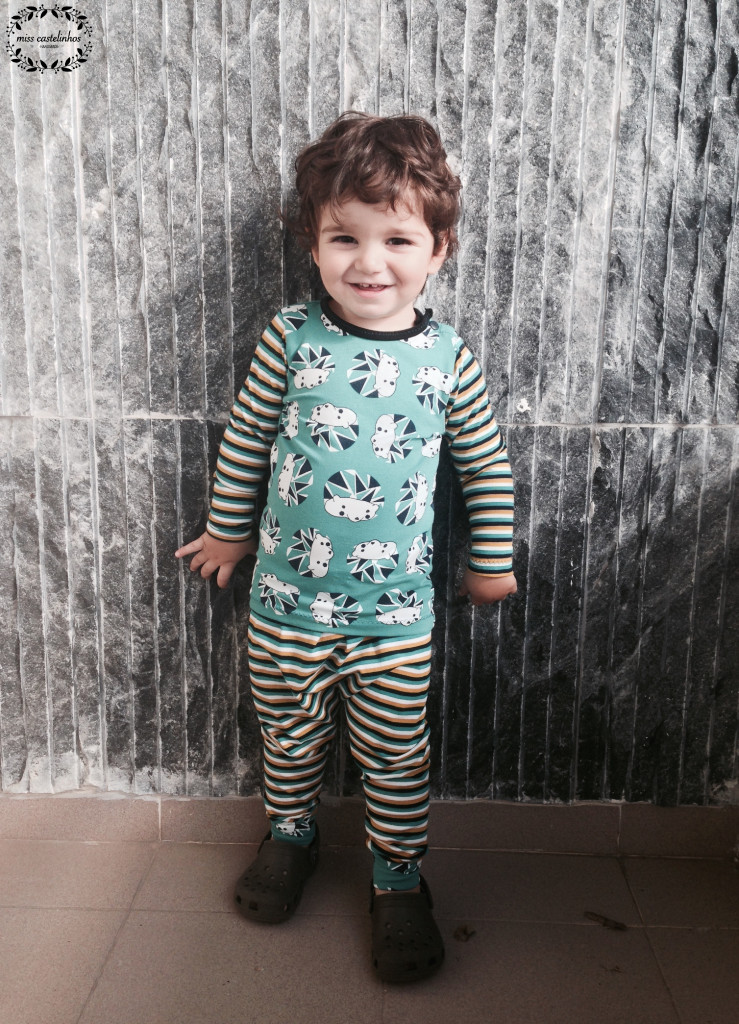 The pants have a relaxed fit, perfect for diapers. If you need a little more room, you can always sew a size up and shorten the leg. The instructions include a step by step on how to shorten/ lengthen the pattern.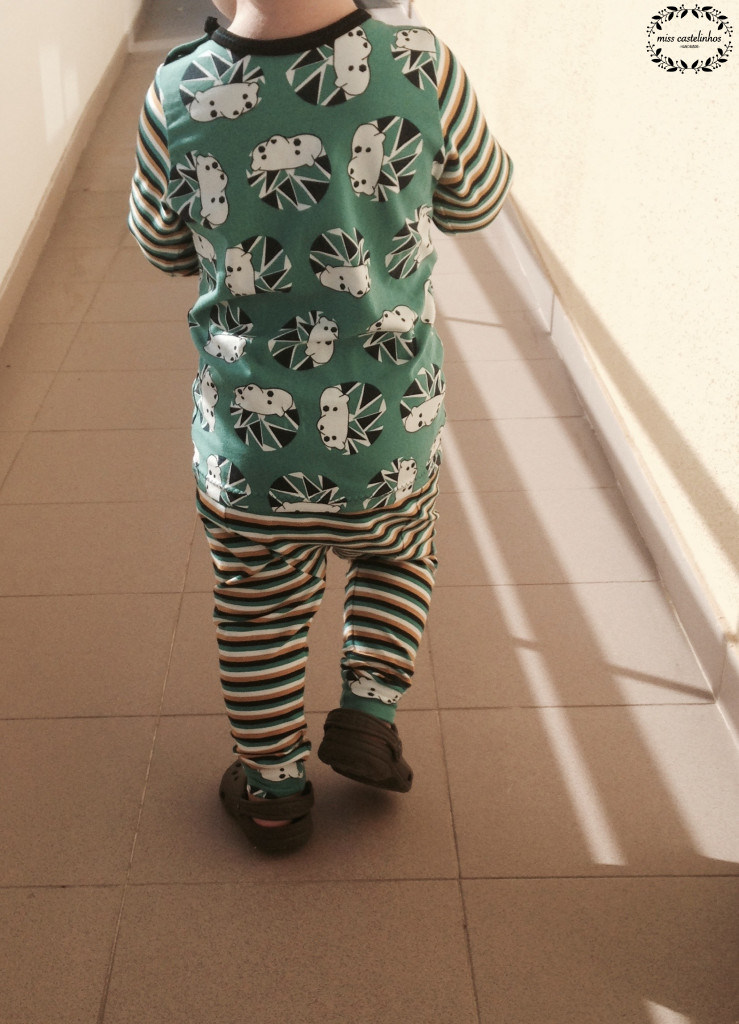 These are a really quick sew. The waistband can be done in two ways. Kylie made another video tutorial on how to attach the elastic with a serger.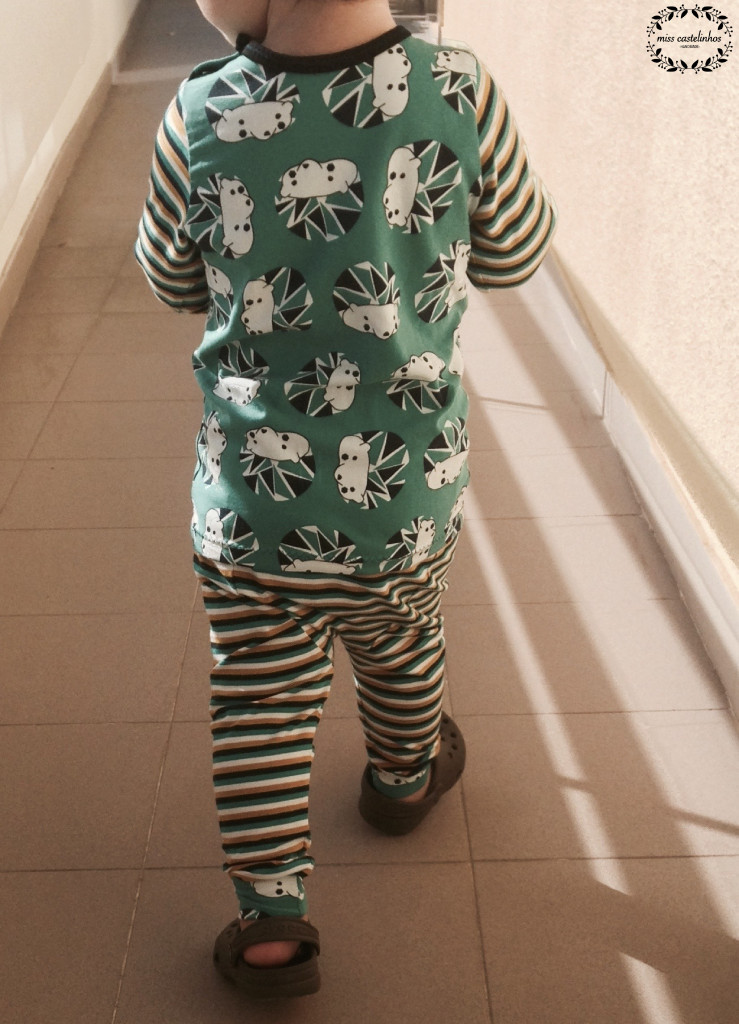 These patterns are so good, I had to make another set. All knits are from Nosh (I just love them!). For the leg cuffs it's really better to use ribbing, you'll need plenty of stretch.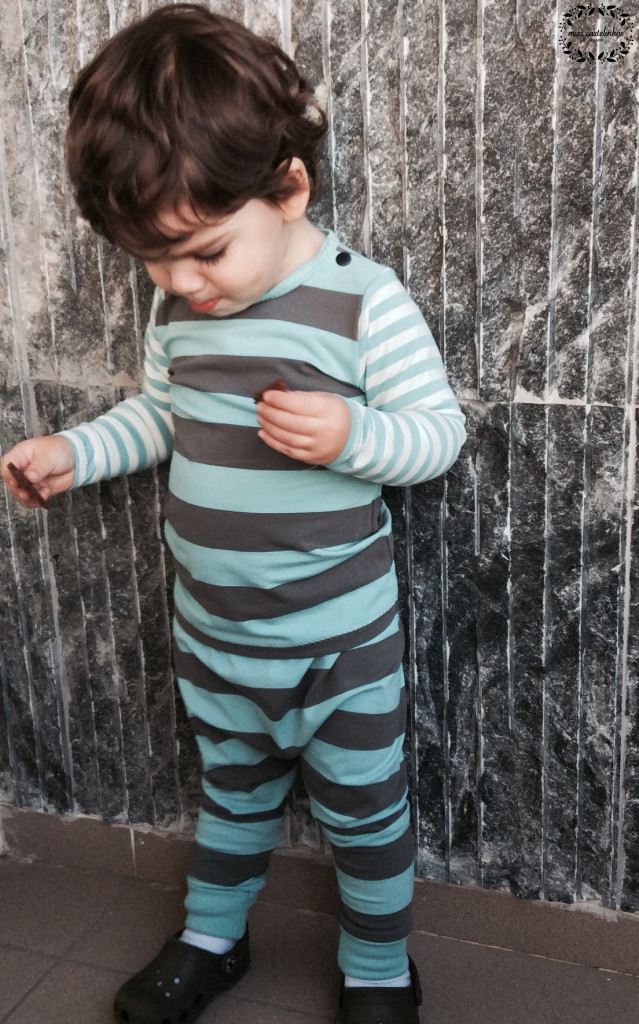 Can you tell how much I love stripes?! I'm already planning one more in red stripes for Christmas or maybe in this one.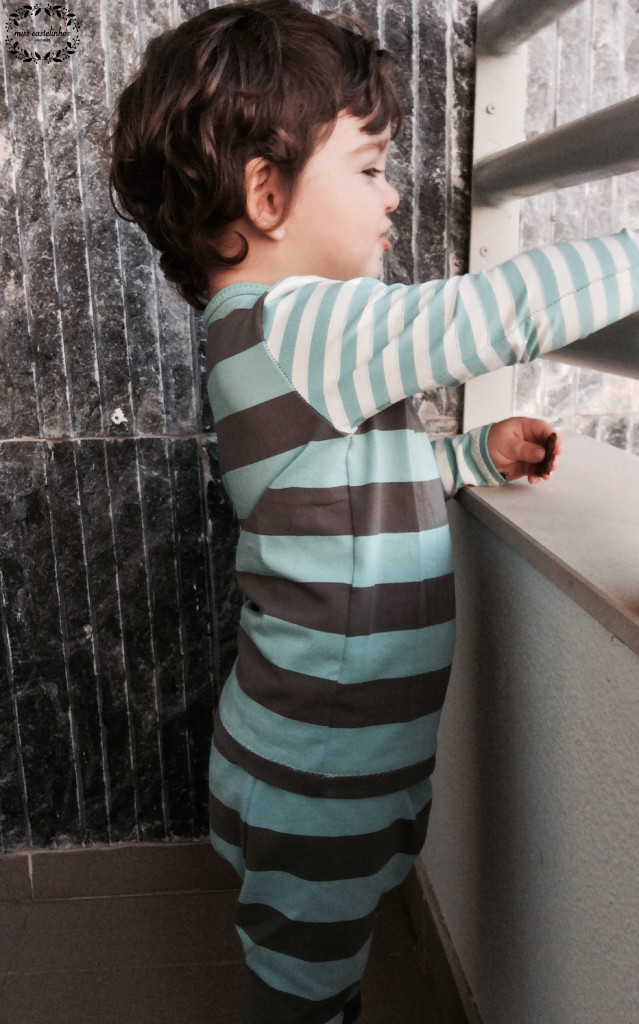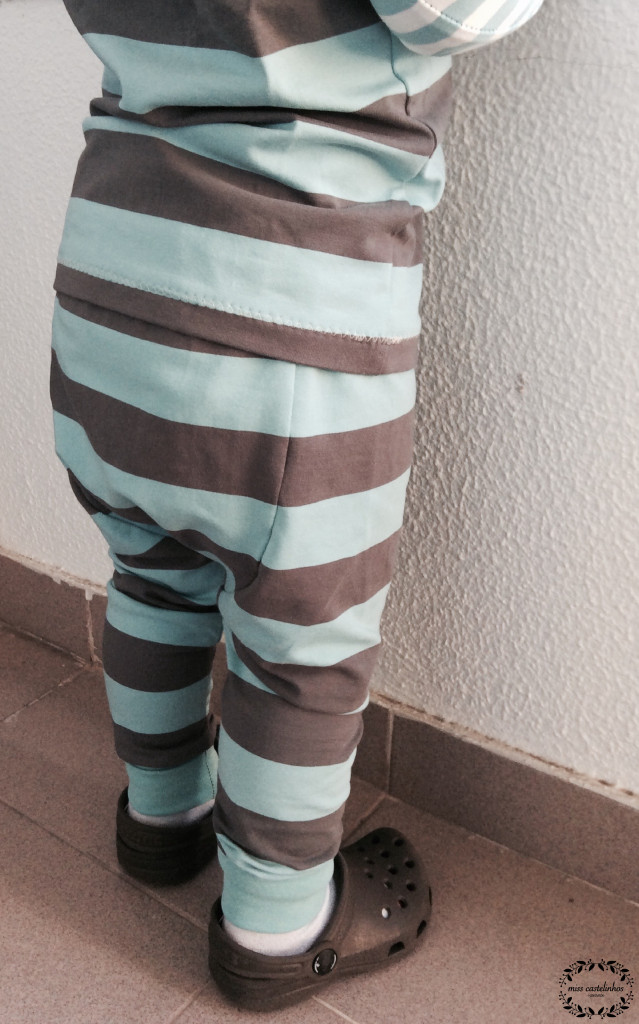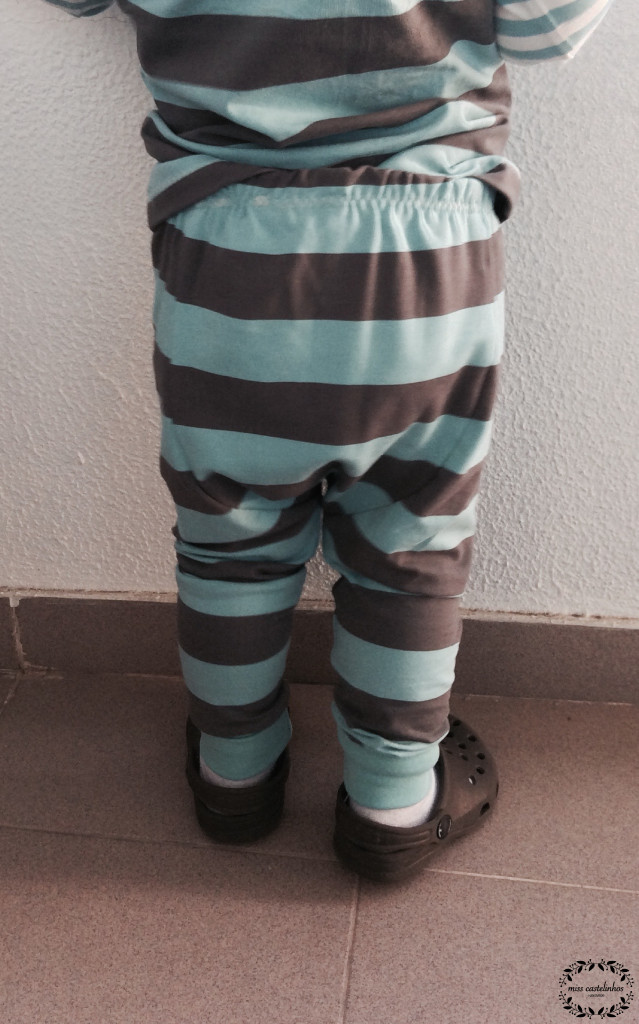 Both patterns are on sale and can be bought as a set, during next week, at Fresh Stitch's online shop.
Better get your sewing and cookies done for Santa! 😀