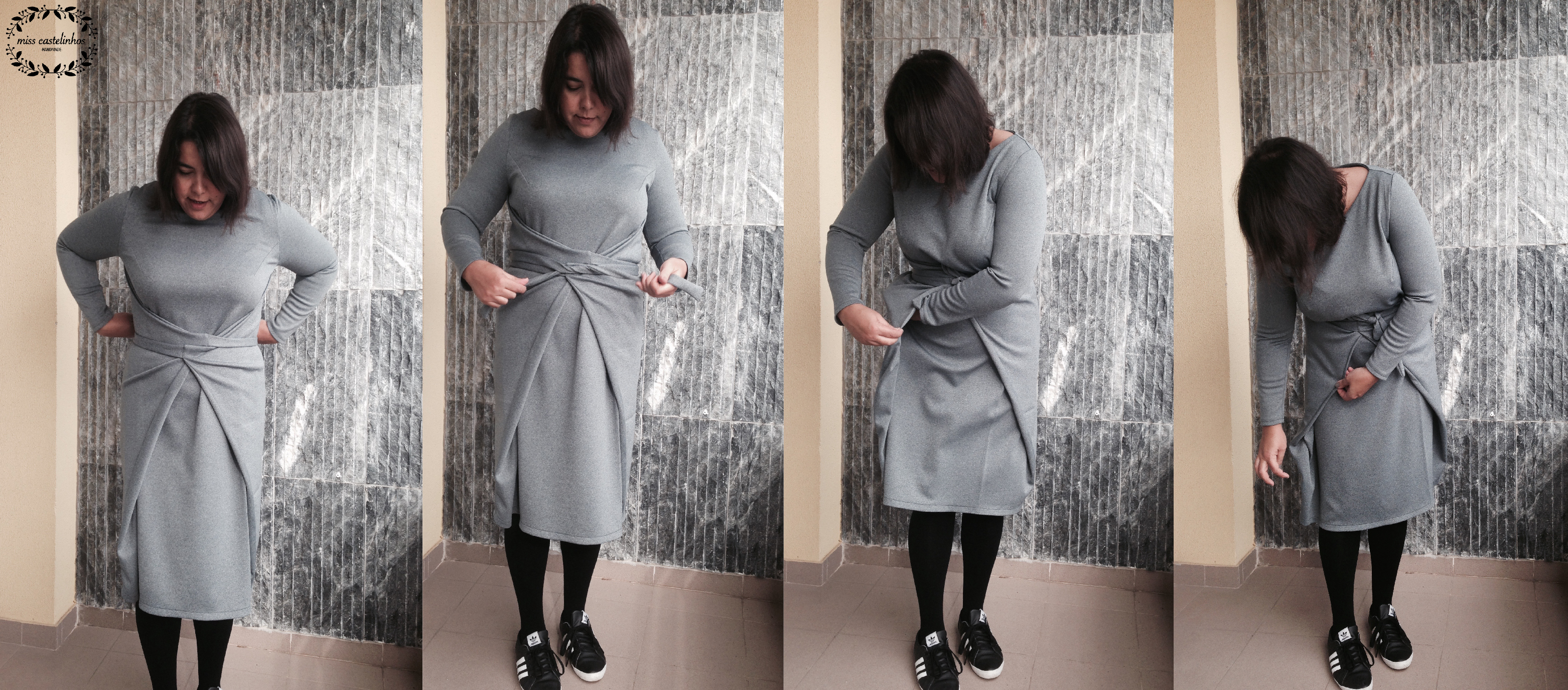 Kielo wrap dress . Named Clothing
I've been sewing a lot for me lately, due to the fact that my kids don't actually need new clothes (sad face!). To bad I blog as slow as I sew!
Anyway… A few weeks ago, Named released a new feature for the Kielo Wrap Dress, a long sleeve. I've had my eye on this dress for a while, but because it was sleeveless, it didn't really make it through my check list. But now, with a sleeve option, that was a different story!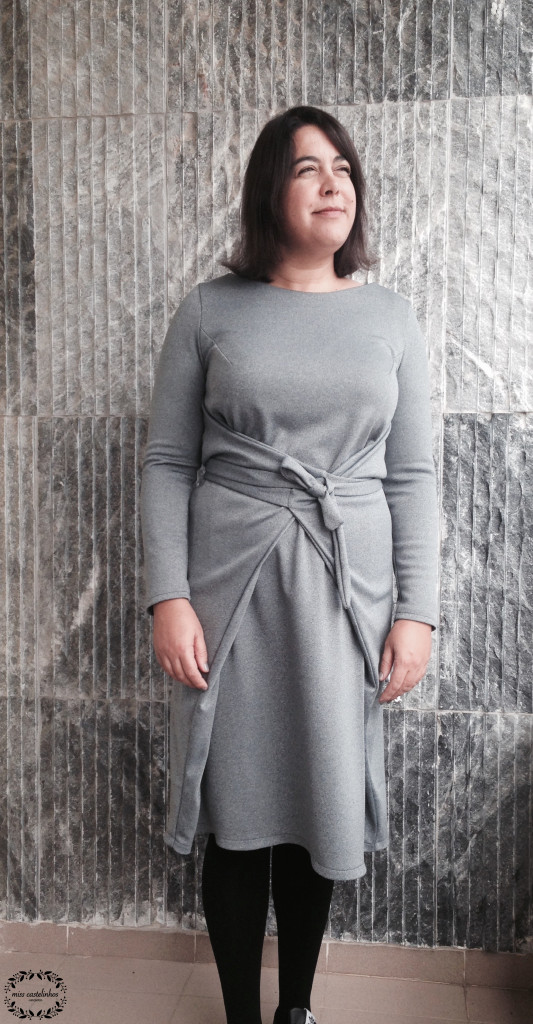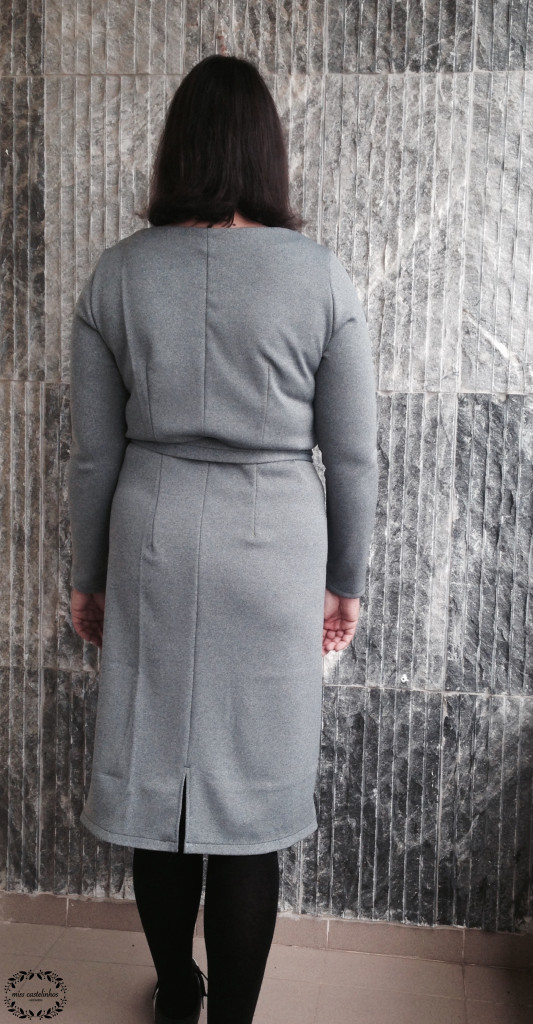 The fit is spotless and the cinched waist is quite flattering, but in all honesty, this wasn't "love at first sight". It's been slowly growing on me… the more I wear it the more I like it, I guess!

I used a grey knit, medium weight and it worked pretty well. It has a nice drape.
I made a few alterations to the pattern. Shorten the hem to below the knee and added facings to the neckline.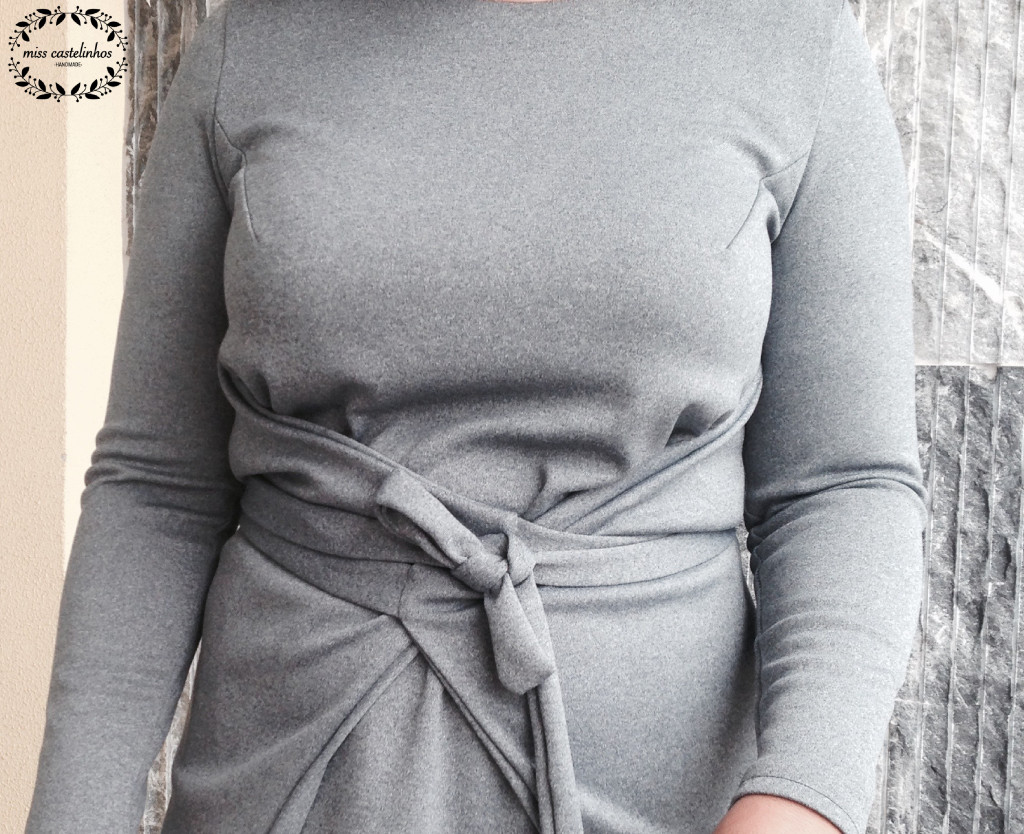 I really like the faux wrap, but what bugs me is the fact that this is not an easy dress to wear. You can't just put it on and go about your life. I keep messing with it all day, trying to keep everything in it's right place.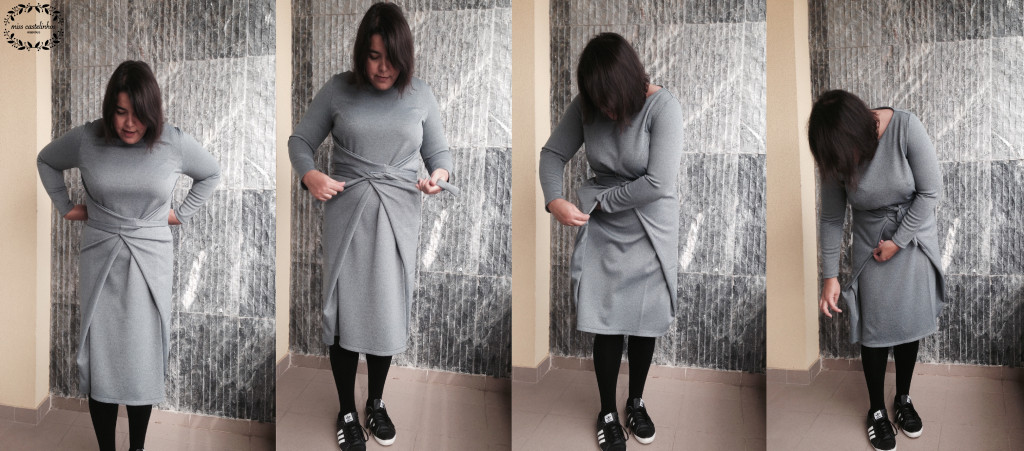 So usually, I just wear it tied in the back. It's not as flattering, but much easier, when it comes to running after two boys.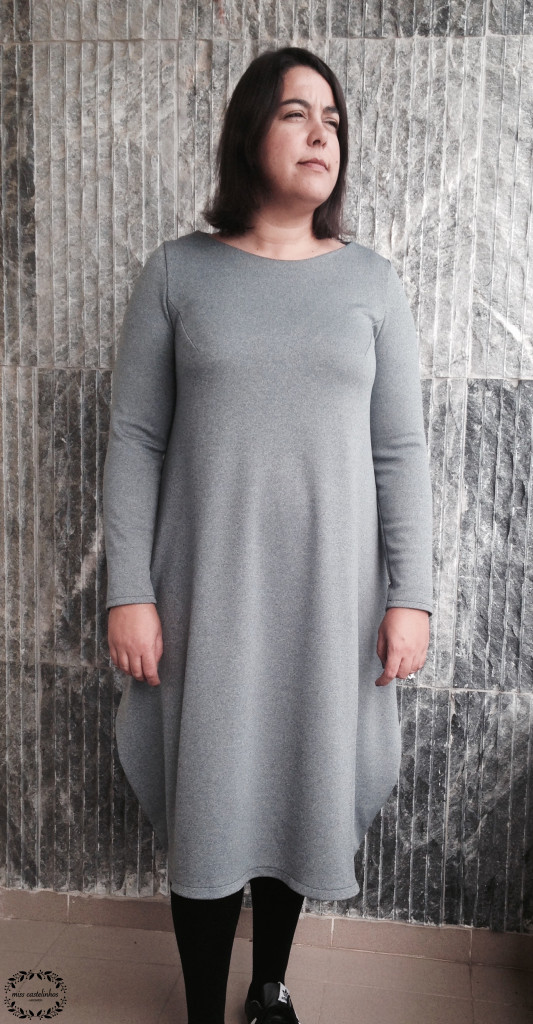 Plus it's entertaining to my kids… they keep trying to pull the knot apart. 😀