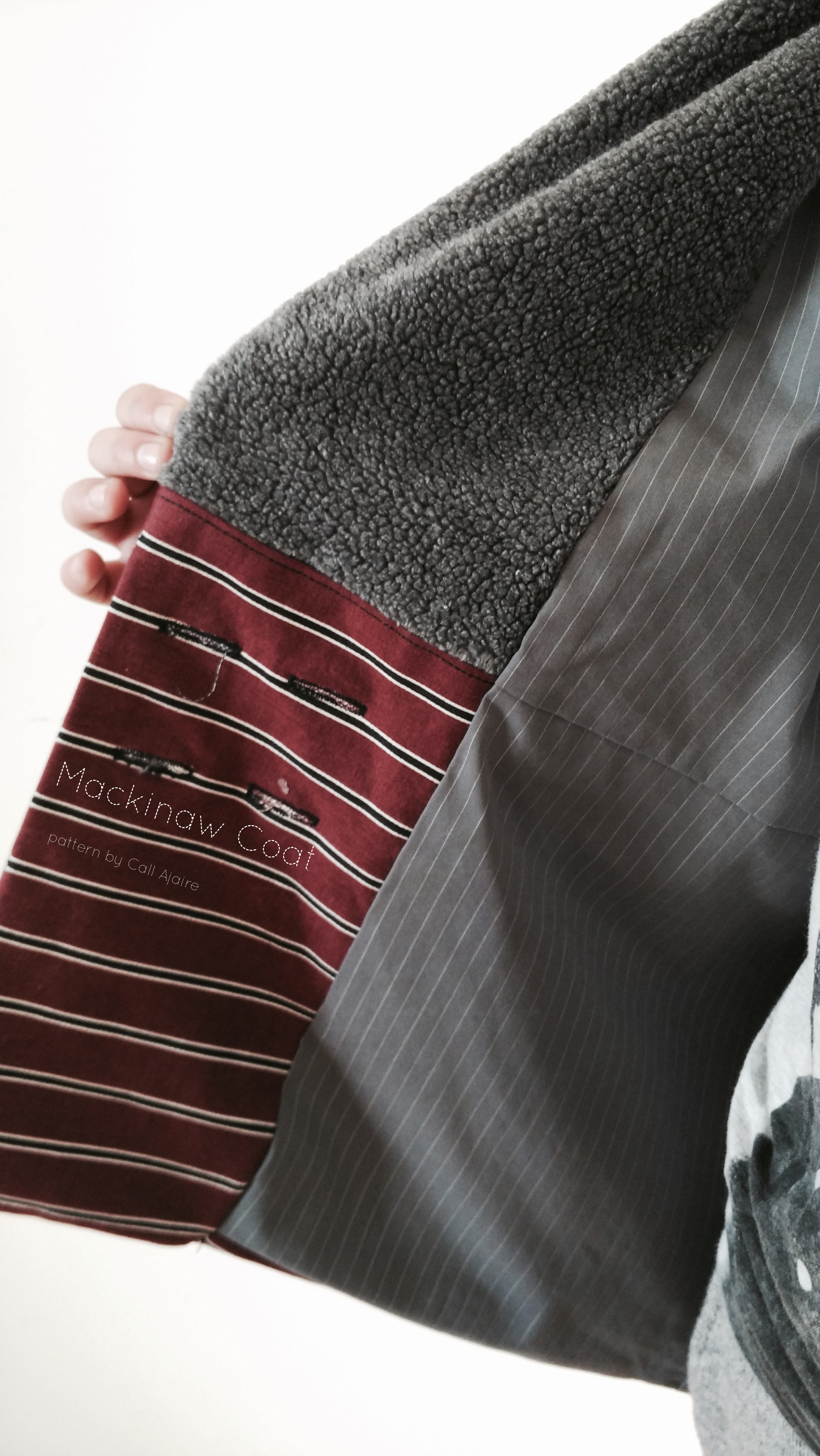 Mackinaw Coat . Call Ajaire
Ajaire from Call Ajaire is releasing today a brand new coat pattern, the Mackinaw Coat.
I have to admit this was not an easy test for me. In fact, I almost gave up, but Ajaire didn't let me and I'm glad she didn't! What a great pattern! It's a challenge though, this is no beginner's pattern, but if you pull through, it will be so worth it! Of course, having my younger son homesick all through testing, wasn't helpful at all!
I'm pretty happy with how it turned out, but because my mind wasn't set 100% on making this coat, the end result is far from perfect!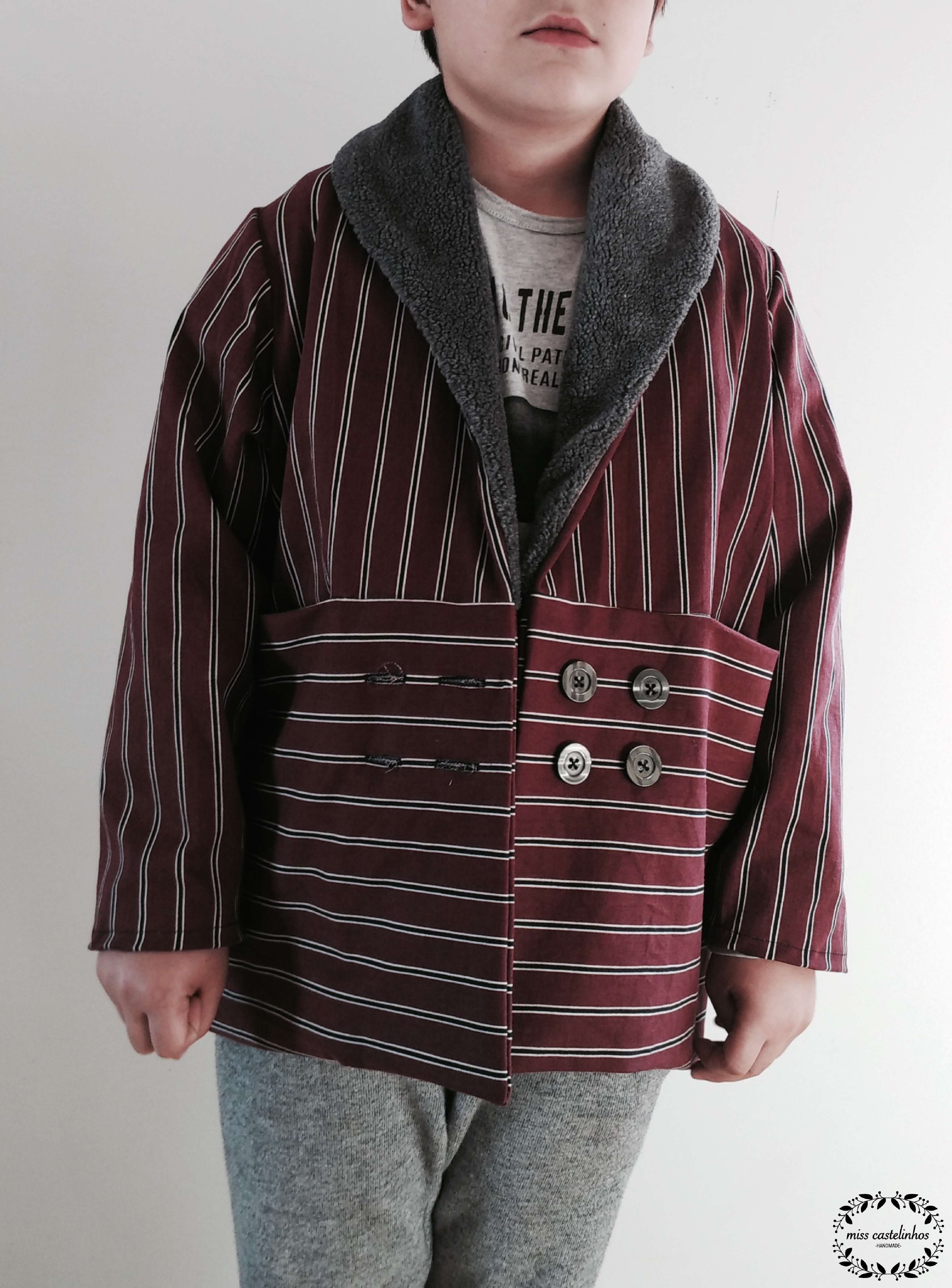 My favourite thing about this coat is the stripe placement (even though the stripes are very poorly aligned!). Because there are so many pattern pieces, you can really have fun with prints! Consider that when choosing the amount of yardage you'll need.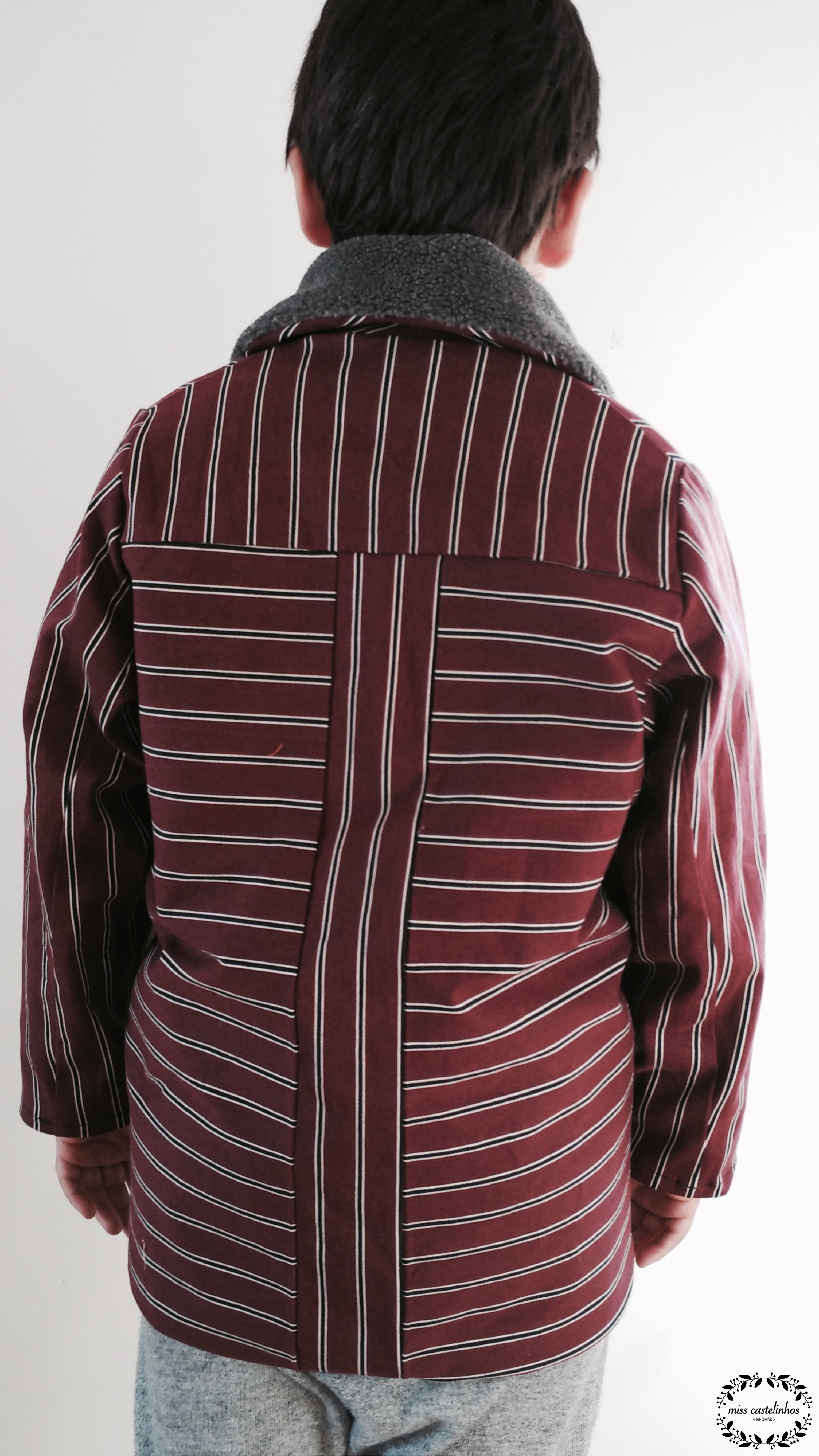 The coat is designed for both boys and girls. There are four views and two option collars for each. It's fully lined and as a skill builder, you can add bound buttonholes to the coat. Don't be scared, the tutorial also features regular buttonholes. It's size ranges from 12 months to 12 years.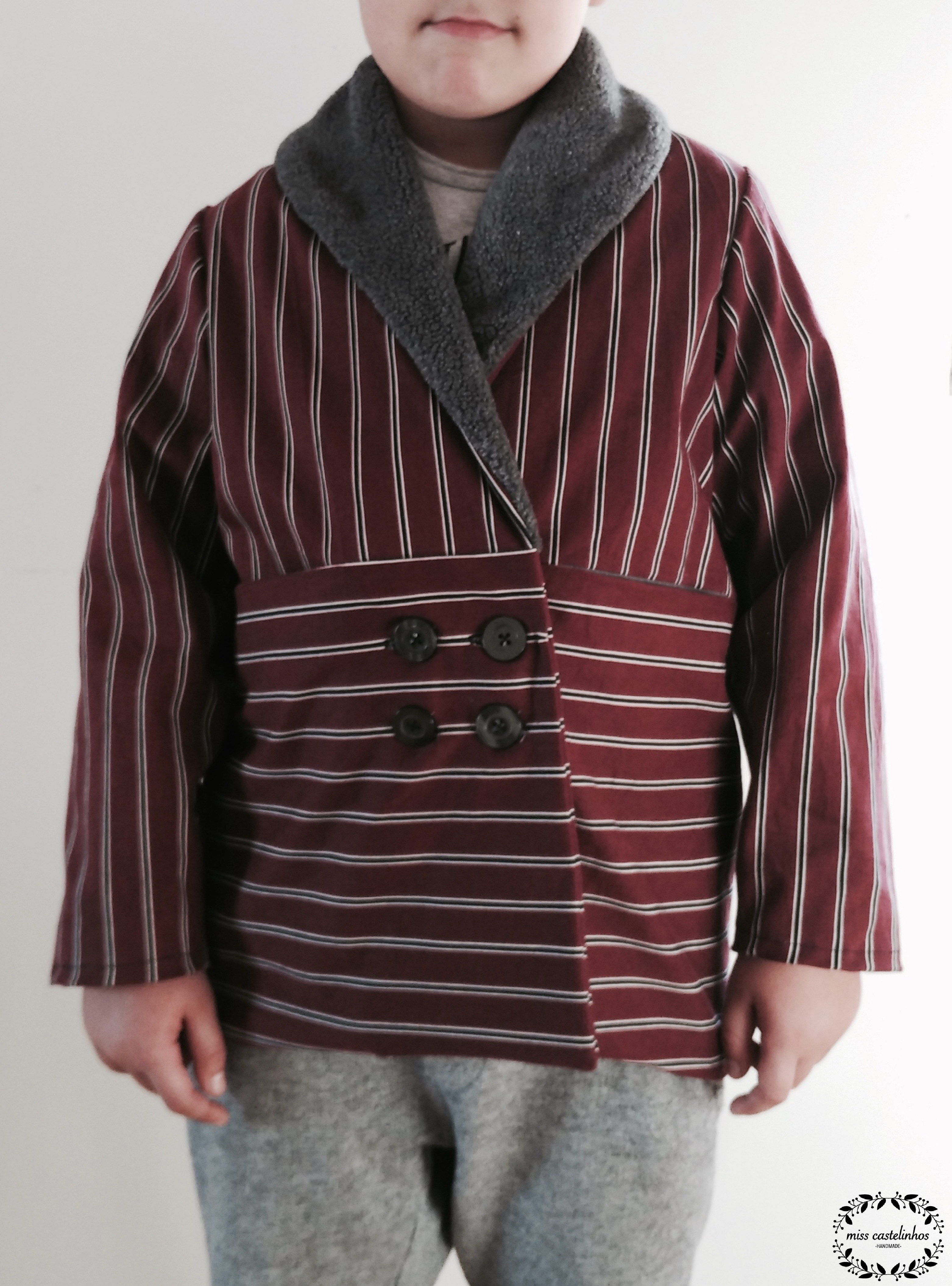 The girls views, have pleats across the front skirt and inset pockets at the waistline. There is a tie belt included with this style. The boys views, have a rectangular bottom front, inset pockets, pocket flaps, and a sash belt which buttons in front. I skipped the belt so I could finish the coat on time, and also, my son didn't like it very much, but as you can see, it works pretty well without it. I guess we can call this view number 5! 😀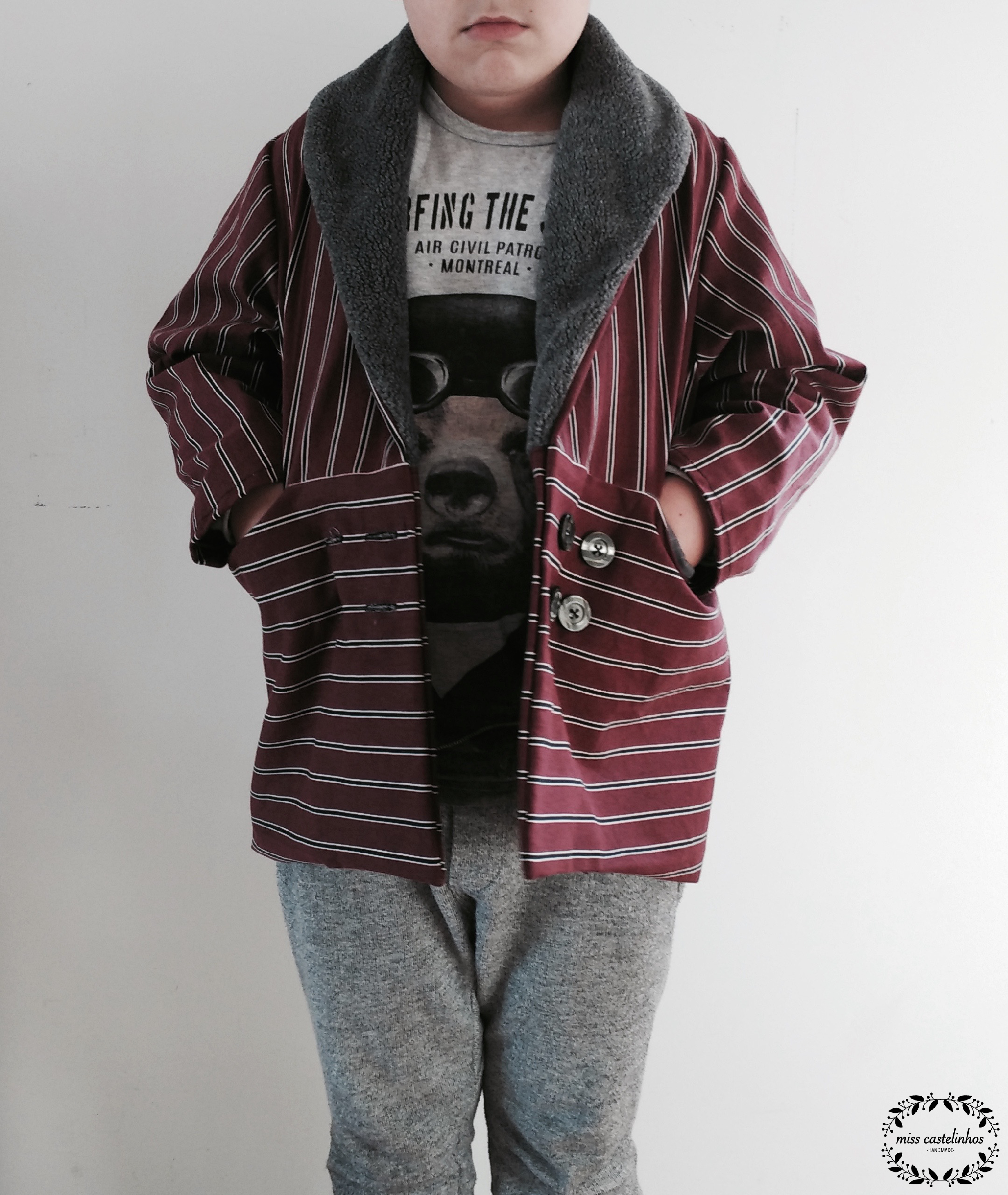 The mais fabric is denim, with a bit of stretch and the collar is sherpa in grey, which turned out to be a pretty cool combo!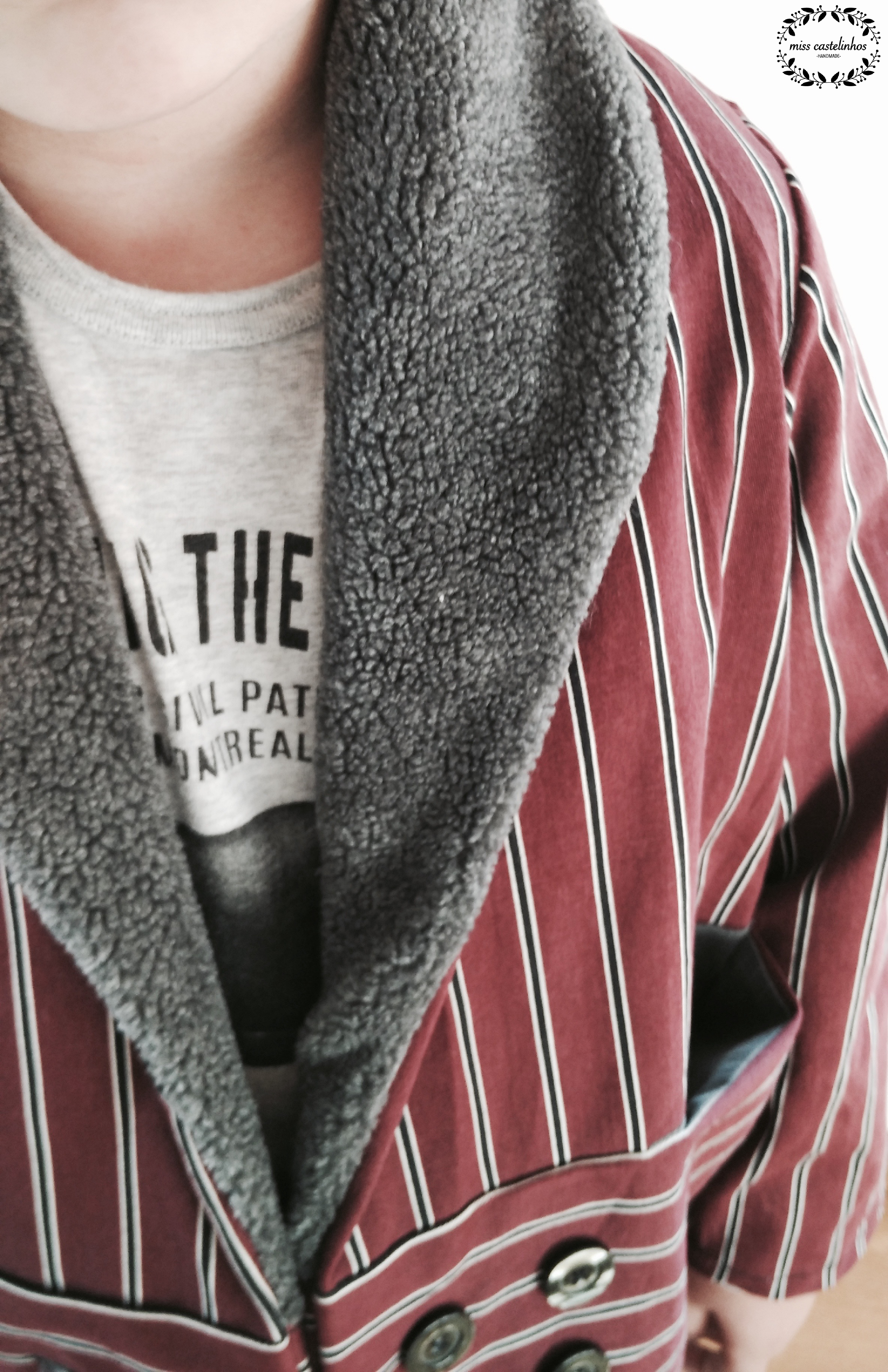 The tutorial is very thorough. I had now problem understanding how to bag a lining entirely by machine, which is a another great sewing skill to learn.
The Mackinaw Coat Pattern will be on sale with a 10% discount on the Etsy shop, just join the Call Ajaire Facebook group to get the code. Or you can buy it here for only 10$.
There will be a sew along next week on the Call Ajaire website where you can see every single step. If you love a good sewing challenge, don't miss it! Really… DON'T!!