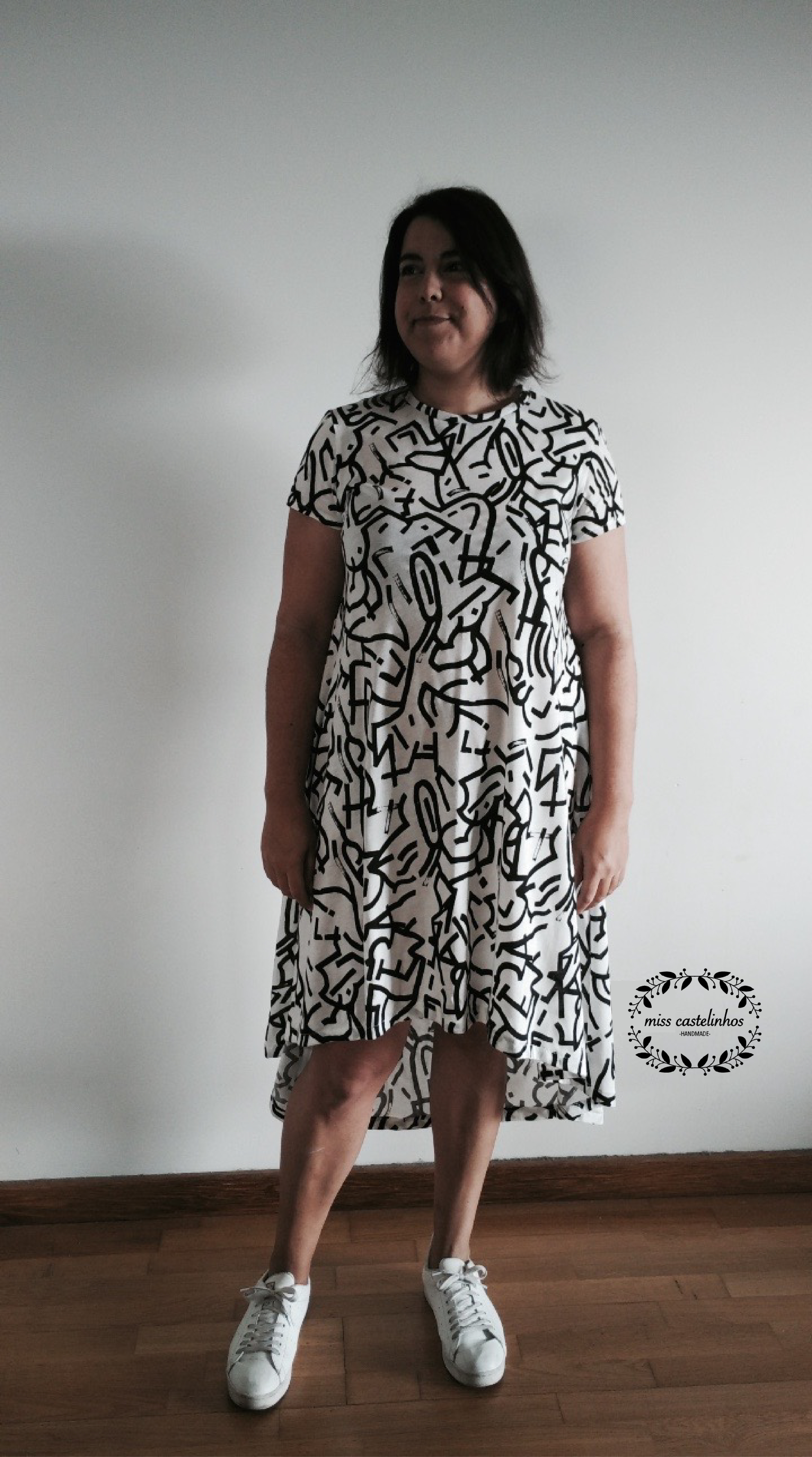 Groove dress . Made It Patterns
Lately, most of the clothes I make for myself come from pattern testing. Since my collection of  patterns has been growing over the years, I try to be wise when it comes to buy a new one. I do a mental checklist… does it offer many options… is the designer someone I admire and trust… can I hack it… But every now and then, a new one comes along that you just have to have it! For me it's the Groove Dress from Made It Patterns. I've had it on my mind since I saw the tester call (unfortunately I didn't test it 🙁 ).
I love wearing dresses and it's probably the item of clothing I've sewn the most for me. You just put them on and you're good to go. Dress them up with heels or dress them down with tennis shoes, anyway, you always look put together.
You know when you find that pattern that you want to sew in every fabric in your stash?! For me it's the Inari Tee Dress and now… the Groove Dress. I can totally see myself wearing nothing more but these two dresses the whole summer.
I'm a big fan of Made it Patterns ever since I tested their summer collection Fold | 2. Their patterns are always well thought out and very original. This dress is no exception!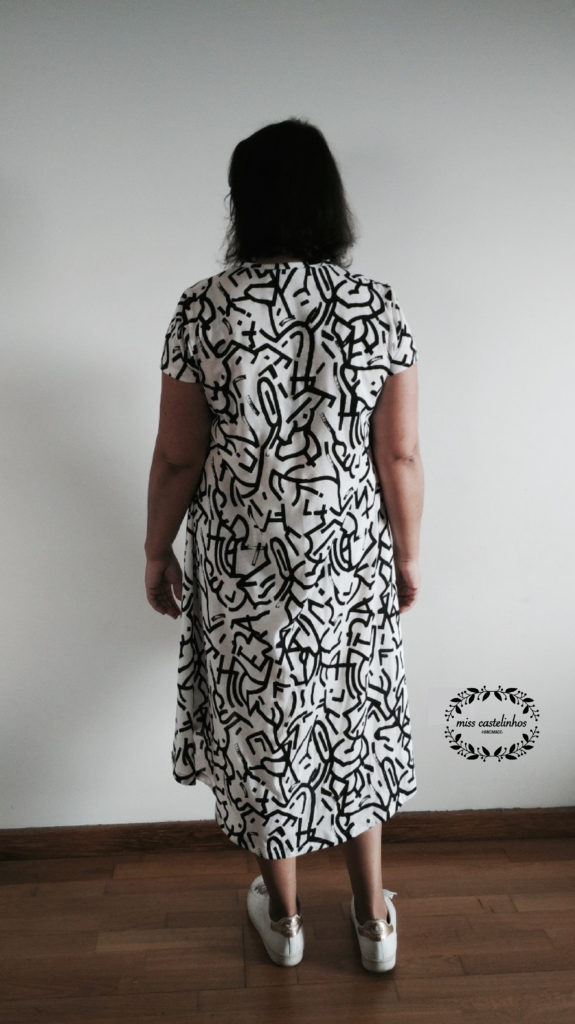 Although I made a short sleeve version, you can actually make this dress for every season. It has loads of options for sleeves and necklines. And who can resist a hi-lo hemline?!!
The fabric is a beautiful jersey from The Sweet Mercerie. A friend pointed out to me that it had a Keith Haring vibe to it and that just made me love it even more!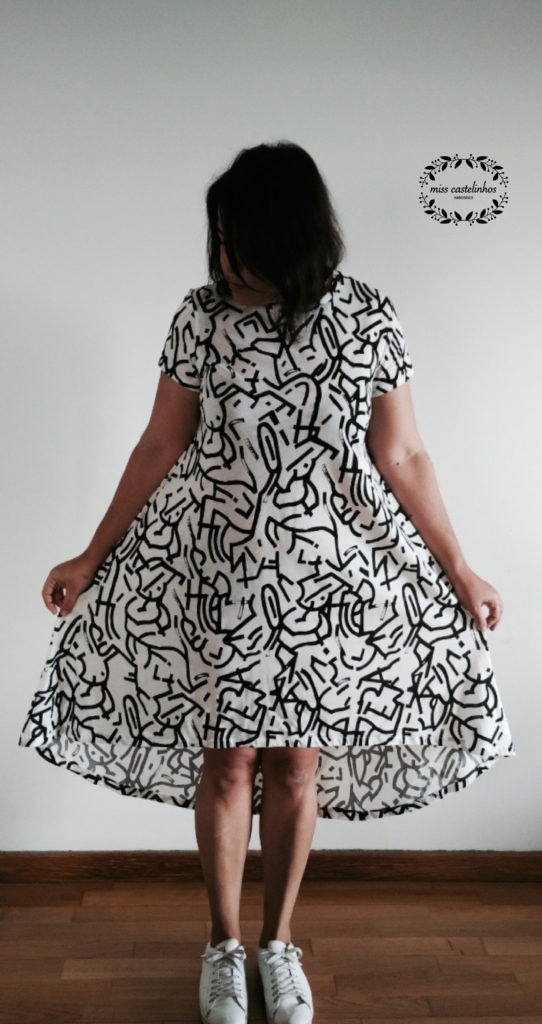 So let me get back to my checklist: Does it offer many options? Check… Are the designers someone I admire and trust? Check… Can I hack it? Check… (it's actually perfect as it is!)
I guess this was a very smart buy after all!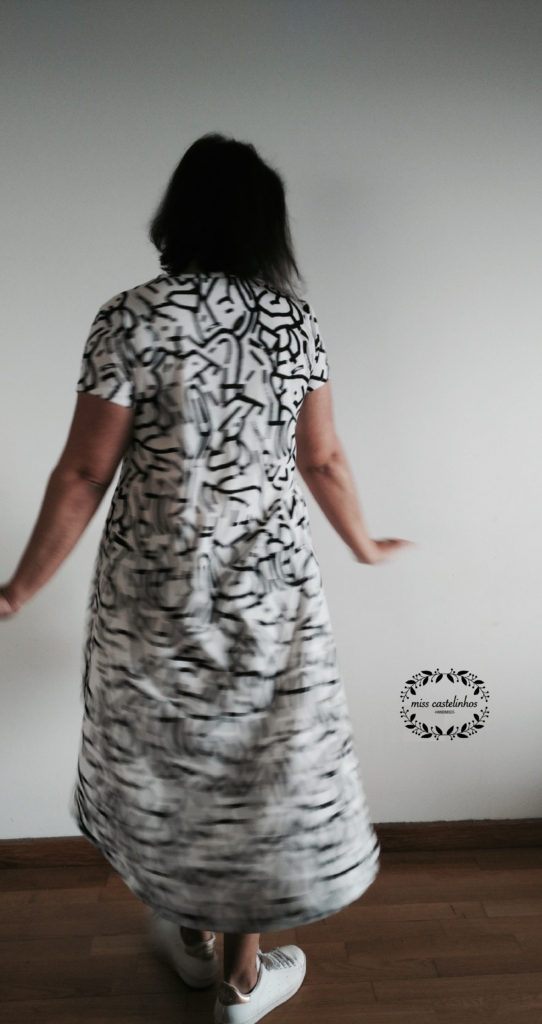 This will be my entry for April's Project Sew It. Thank you for the inspiration Celina.
Can hardly wait for May because of my biiiirthdaaaaayyy!