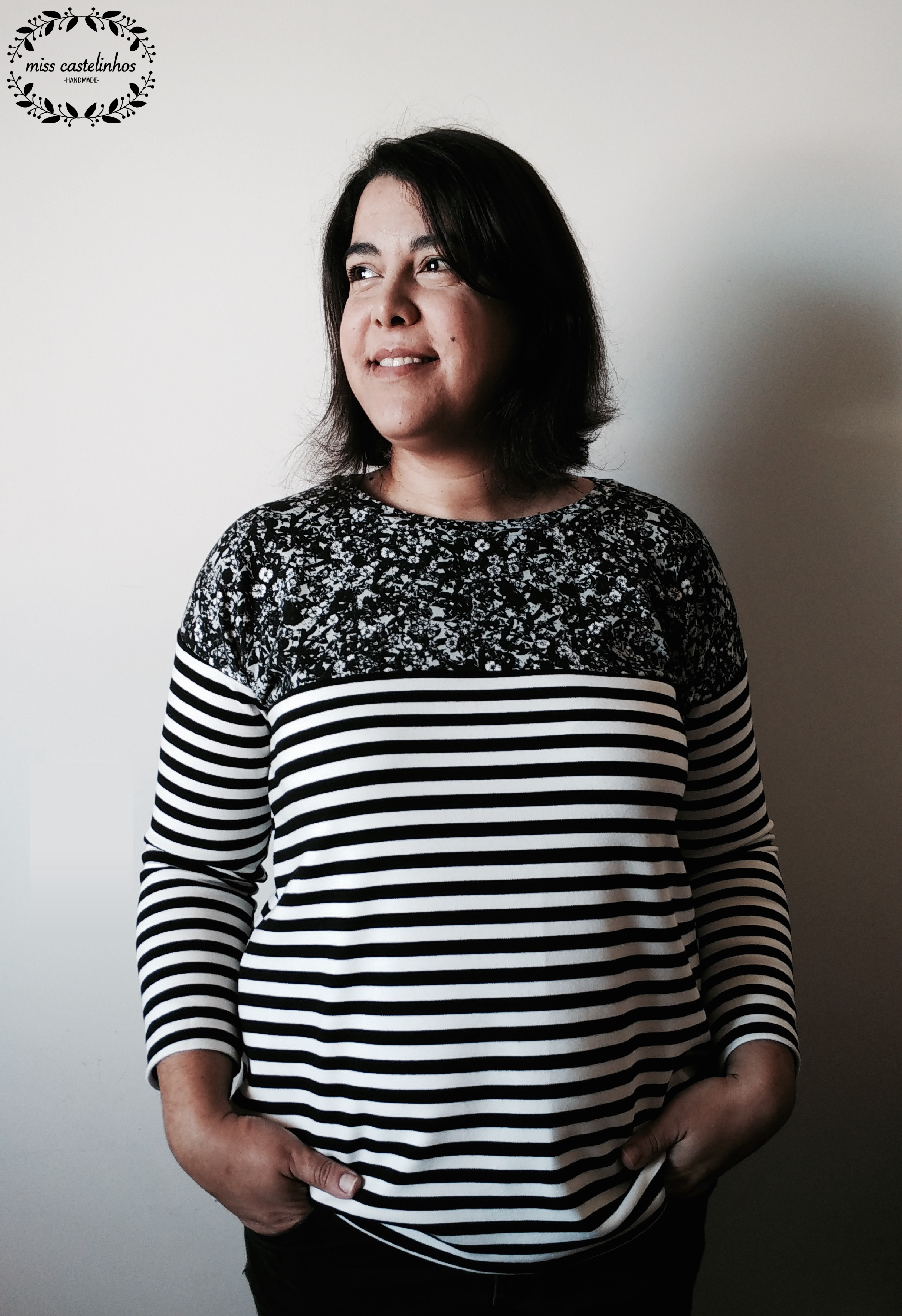 Hemlock Tee . Grainline Studios
Today, me and my friends from Cose+ are showing all the different versions of the Hemlock Tee we made. This a free, single size pattern from Grainline Sudios. You can get it just by subscribing to the newsletter.
I have this inspirational image on my Pinterest board for the longest time. When I first saw it, I knew the Hemlock would be perfect for it.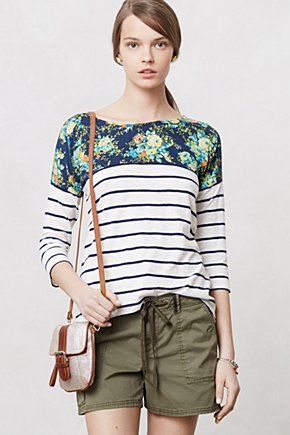 It only took me a simple hack to achieve this look.
I used the sleeve notch to trace a line across the grainline.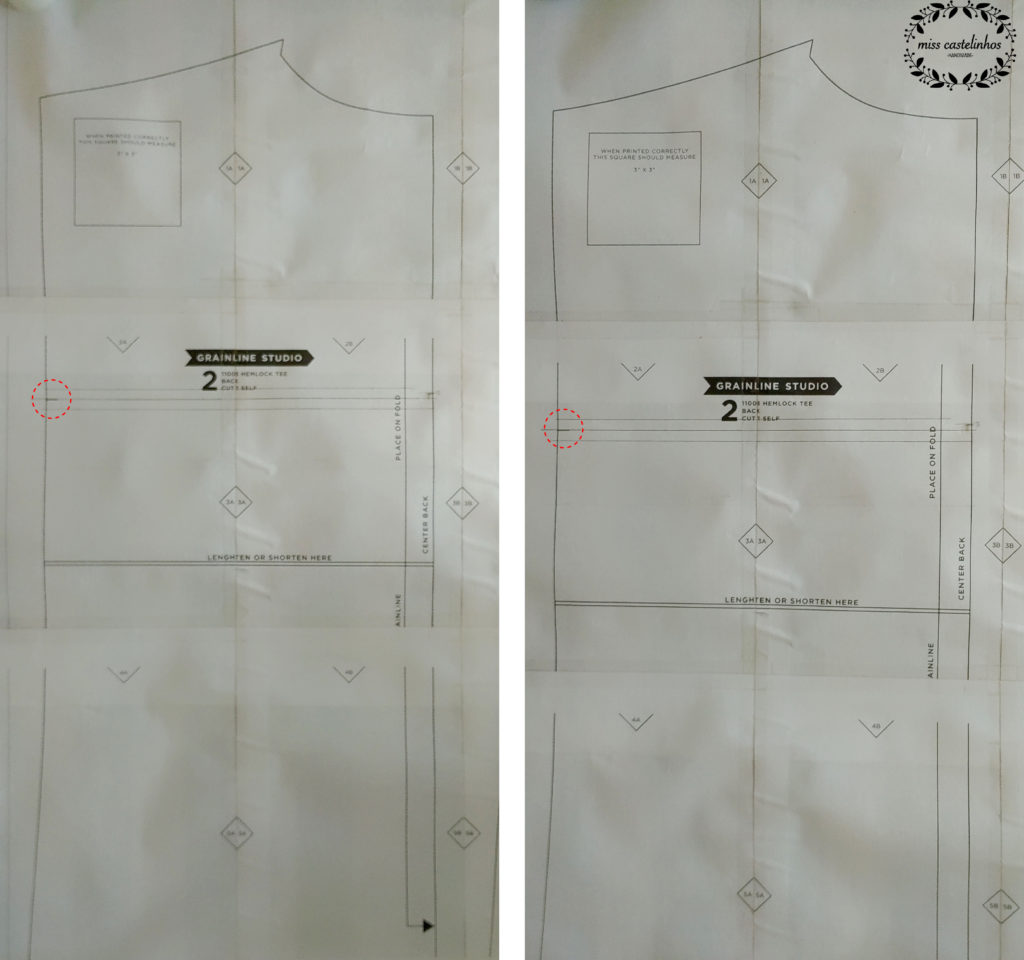 I then added a 1cm (3/8″) seam allowance on the top and bottom pieces.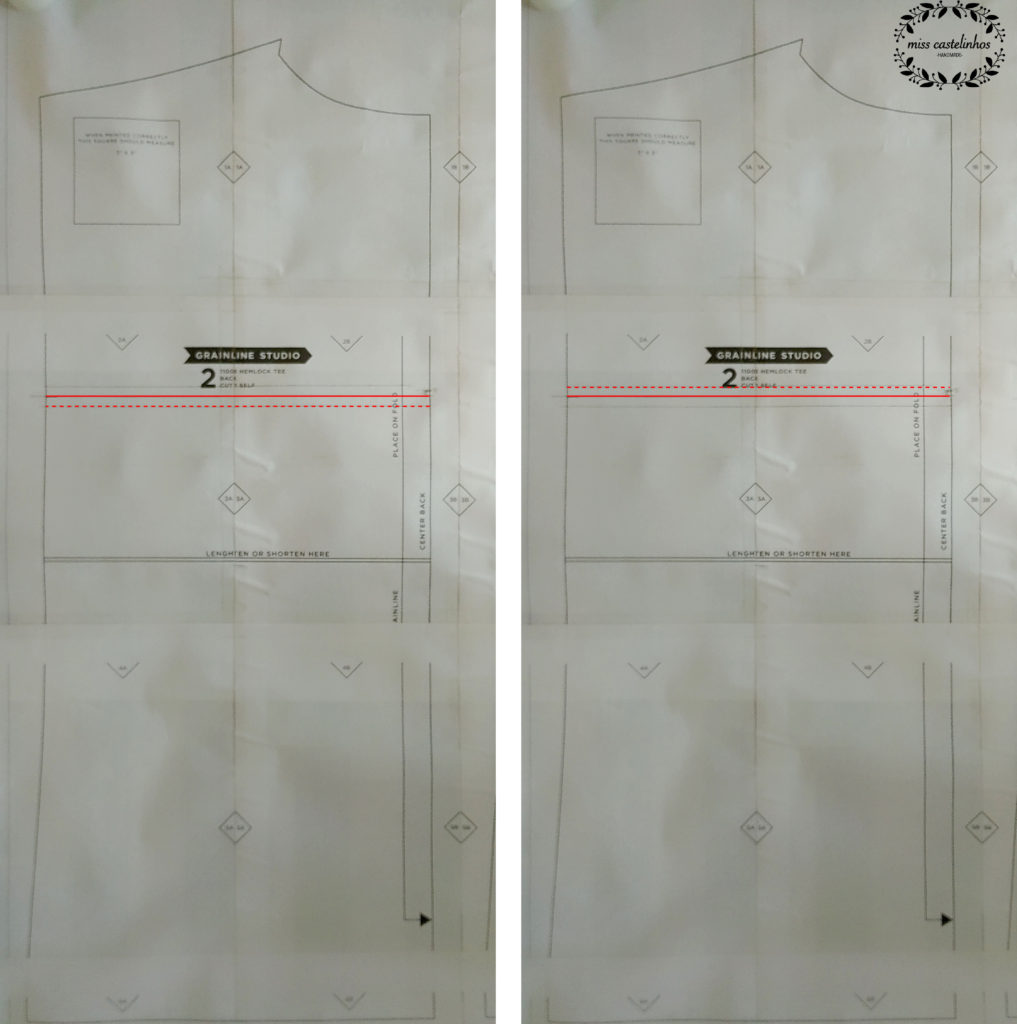 And there you have it! Repeat the same steps for the back pattern piece.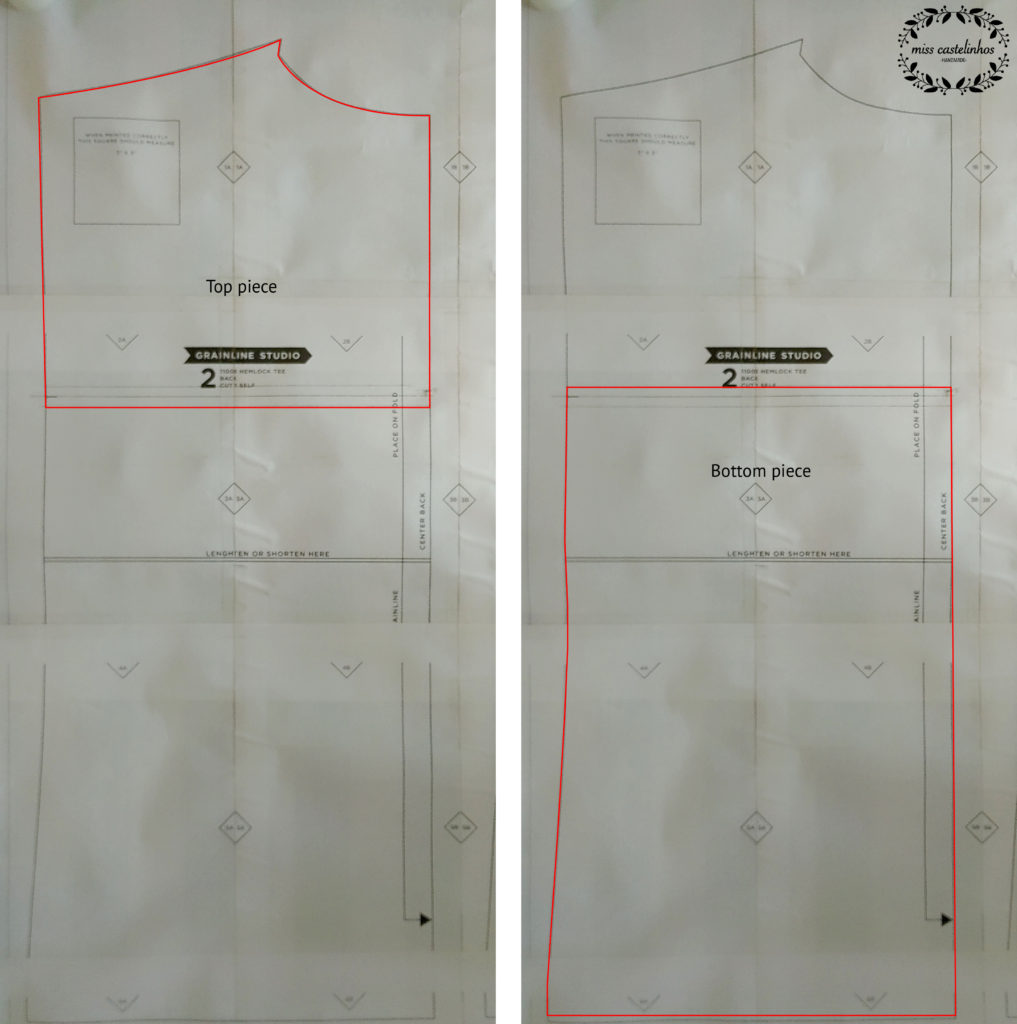 I sewed the two front pieces and the two back pieces together and then just followed the original instructions. Because of the lowered shoulder seam, there was no need to change the sleeve.

That visual line going across the arms and chest is exactly what I was going for.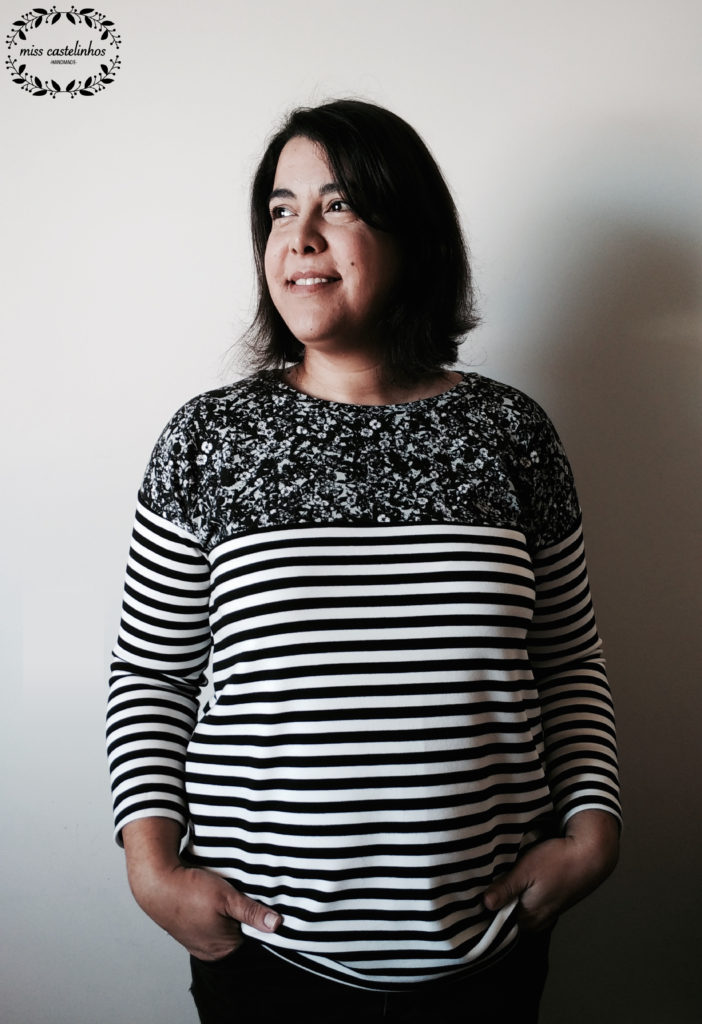 The striped fabric is a beautiful ponte from The Sweet Mercerie and the floral fabric is french terry from my local shop.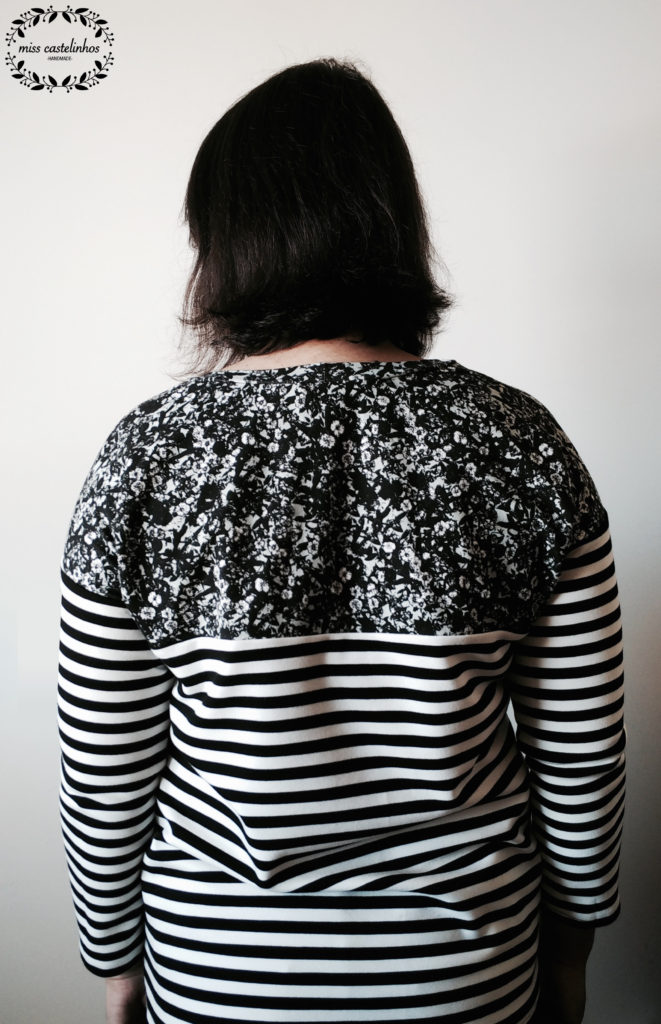 Check out all the other versions my dear friends made. It really shows how great this pattern is!