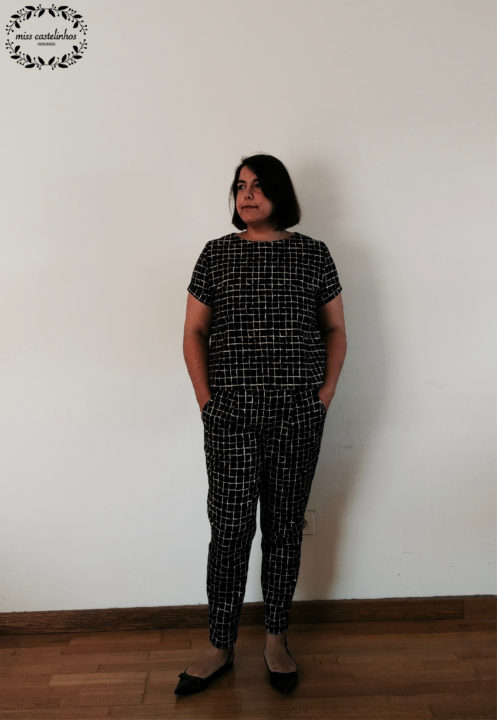 Inari Tee and Alexandria Peg Trousers . Named Clothing
It's no secret that I'm a big Named Clothing fan. I've done my share of Inari dresses and my collection of their patterns keeps growing. One item that I still hadn't made for me was trousers. My birthday coming up and with the most gorgeous fabric in mind, it was the perfect excuse to make a brand new outfit!
I love that at first glance it looks like a jumpsuit, but it's actually two pieces, the Inari Crop Tee and Alexandria Peg Trousers.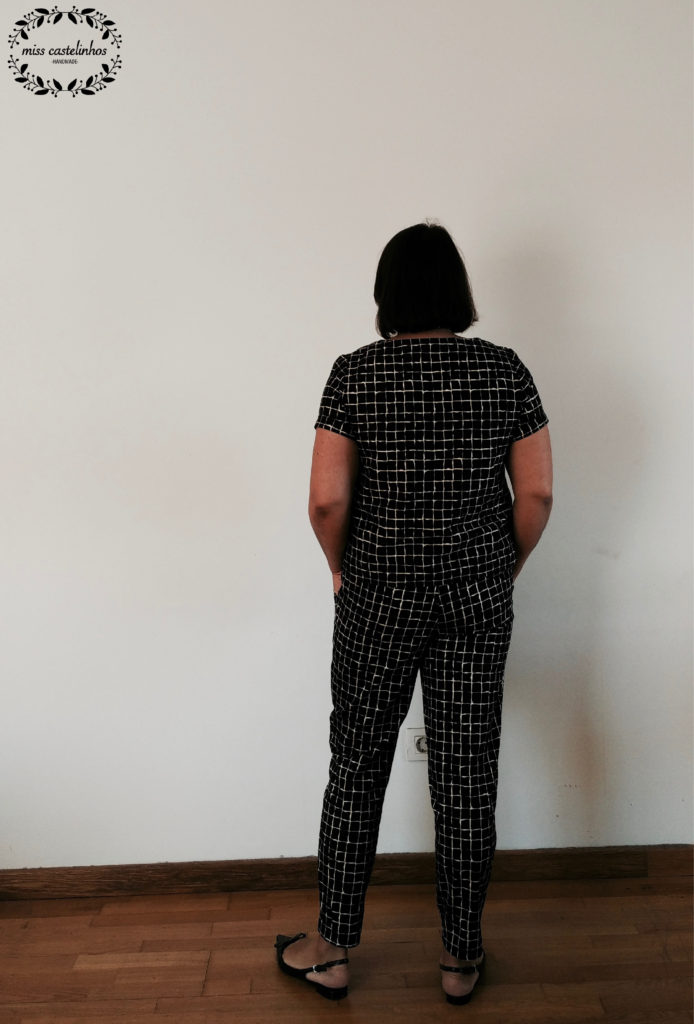 The top was lengthen about 10cm, so not much of a crop! And also added some side vents.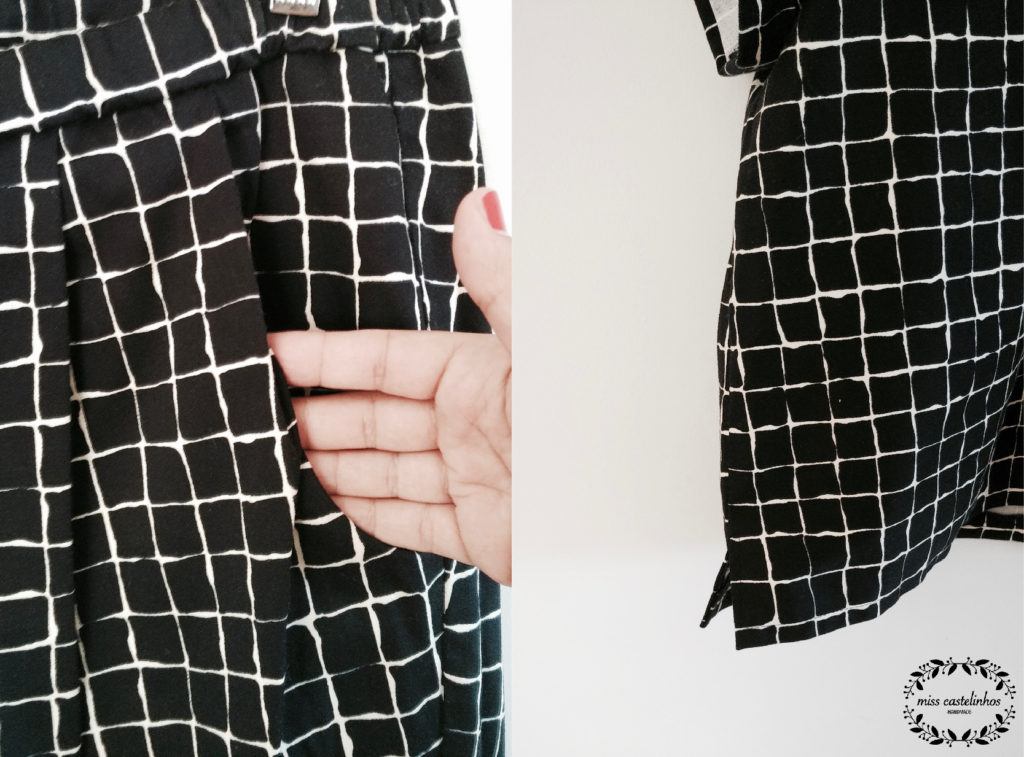 I made no alterations to the trousers. The pleating in the front is such a beautiful detail! It gets a bit lost in this print, but I still love it!
I did have some issues with the trousers regarding the size. According to my body measurements, I would fit in a size 44, but looking at the finished garment measures, it placed me in a size 38. So I sewed a toile in size 44, which turned out to be too big. Because I was a bit lazy in making another toile, to play it safe I made a size 40. It was still big, so I just took in the side seams and the crotch.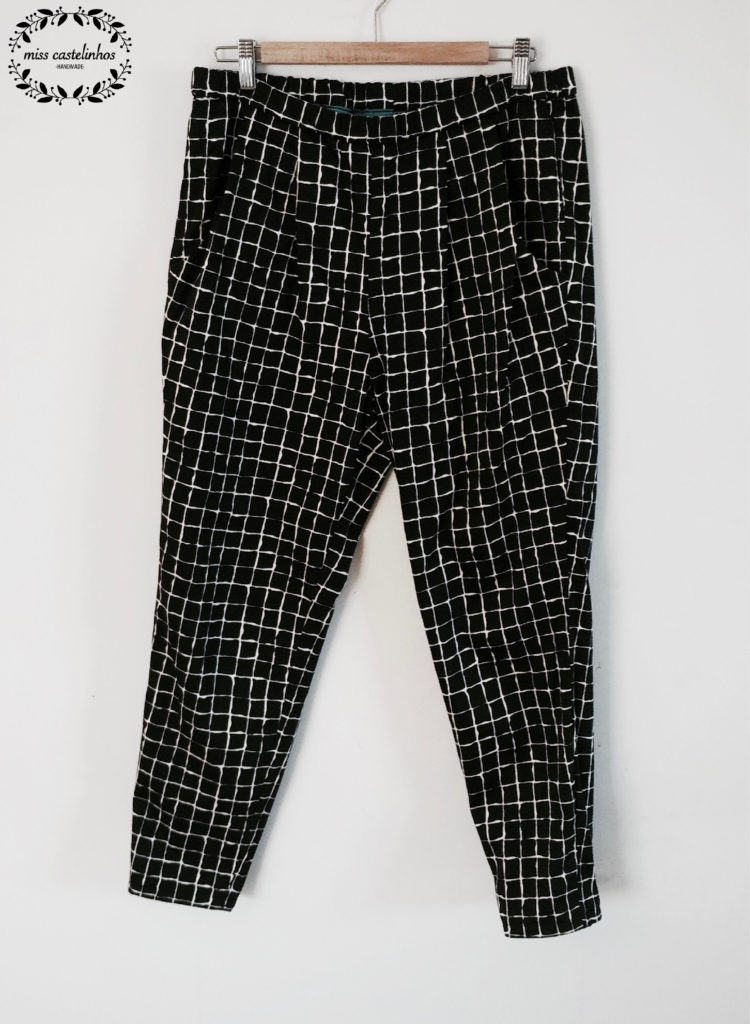 The lovely fabric is from The Sweet Mercerie. If I was fabric this would be it! (talking nonsense now…) I ordered some more, afterwards, because I need some shorts in this print!
This will be my May entry for Project Sew It. I've been doing quite a lot of stuff for me. Need to focus a little bit on my boys now!