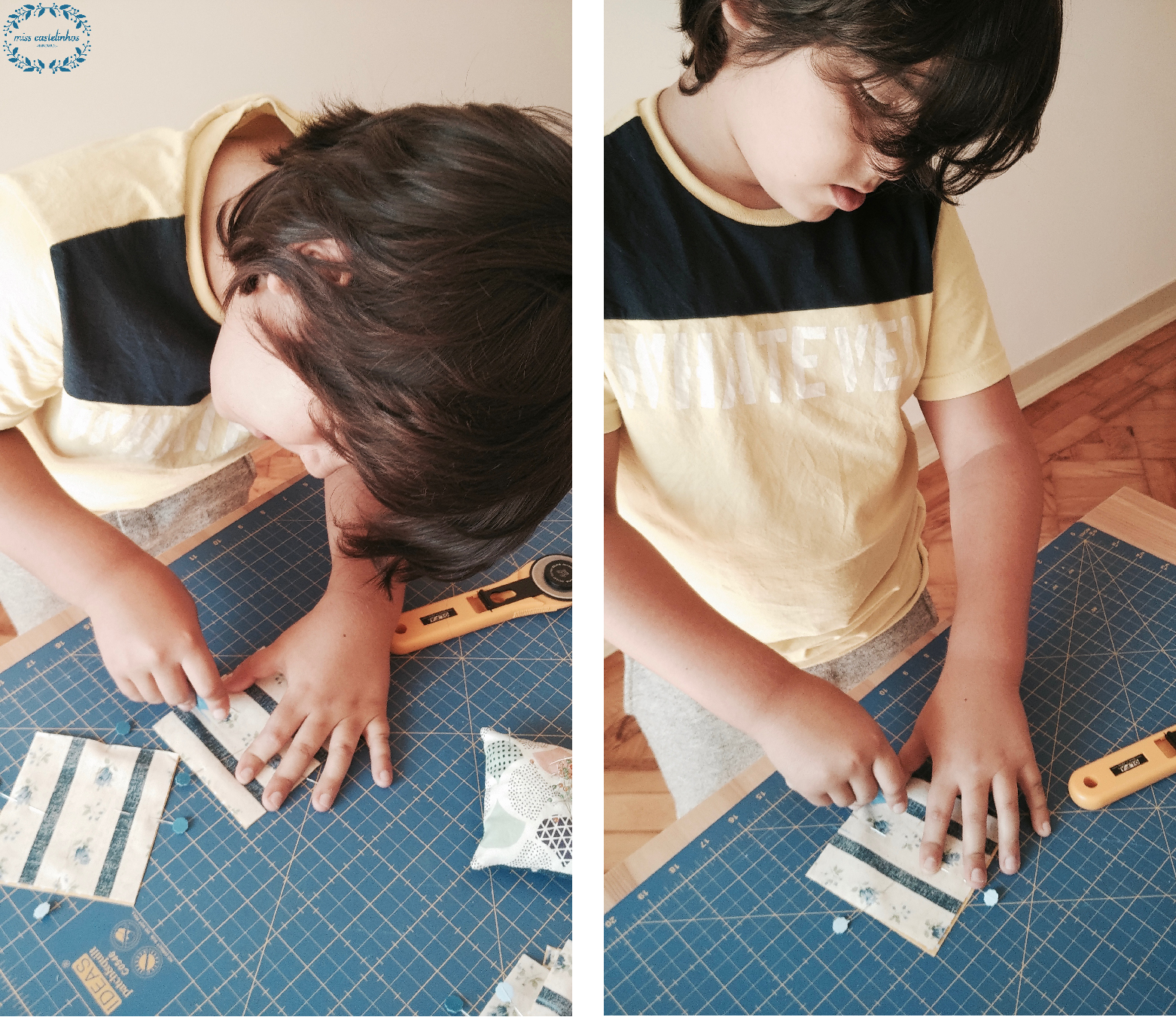 Pattern weights (aka sewing your mummy guilt away)
My son M. has been showing interest in sewing for a while. He has even done some projects of his own. Now that he's on his school summer break, we took the chance to improve and learn a few new skills.
I've been wanting to make some pattern weights, but since it's not as challenging as other projects I keep putting it under the sewing pile. This was a perfect project for M. It's simple enough for him to be able to do it on his own and I get my much needed pattern weights without having to make them! (Score!! :D)
This was a great way for us to spend quality time together! I'm not one of those mums who loves to play with her kids. In fact sometimes it takes a lot of effort from me to sit on the floor and play with them. I'm sorry, but I just find it too boring! (bad mummy, I know!) But still, I do it, because I know they want me to and they love to play with me. Part of me feels guilty for this. So I try to find other ways to "play" with them… ways that I can enjoy more, like paint, read a book, build Lego, board games… the fact that M. has taken interest in sewing is the icing on the cake.
Getting back to our project, all I had to do was choose the fabric and cut the squares. (I have to admit I don't trust him with sharp objects. His dad lets him help with the cooking by cutting the ingredients and it freaks the hell out of me! )
Other than that, he did it all by himself!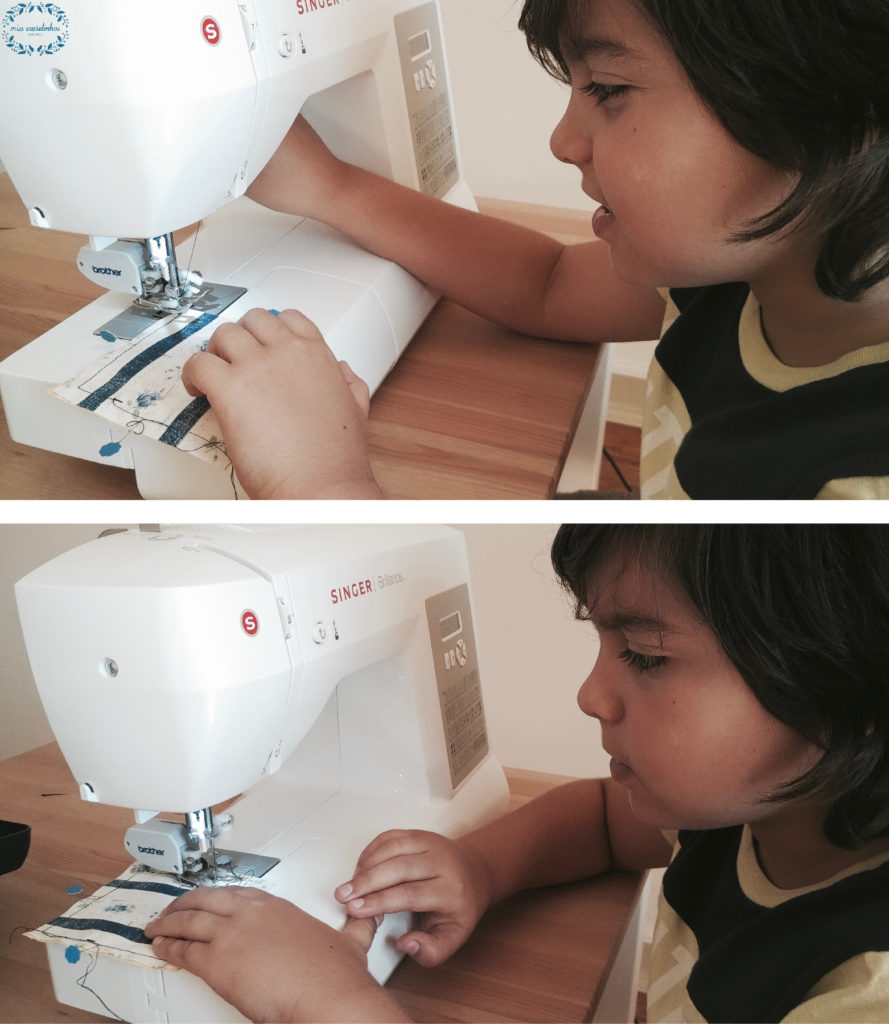 Of course, I didn't let him use my precious Juki! (this one is better for you, sweetie!) ;D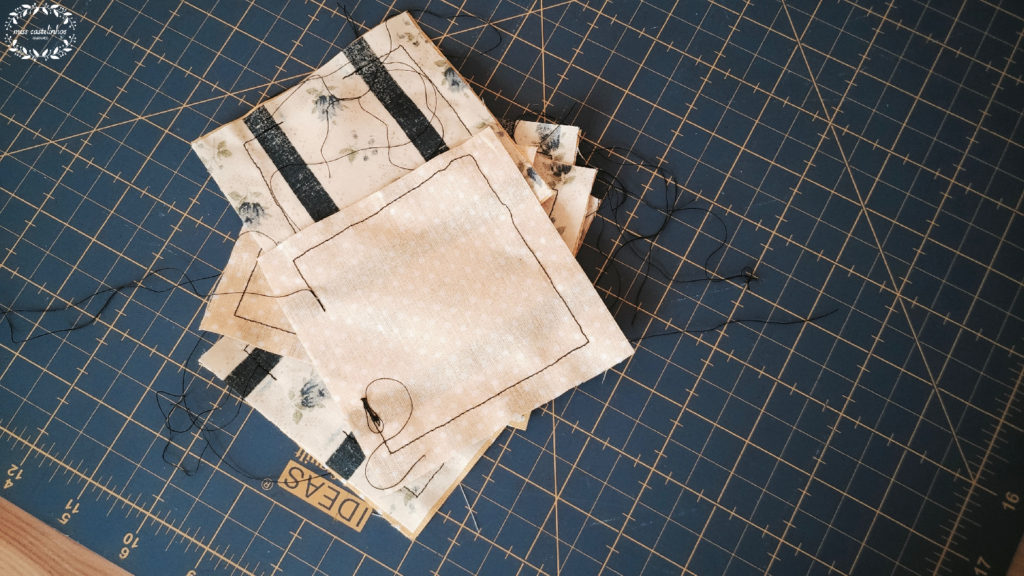 Not to bad… most of the seams are straight! 😀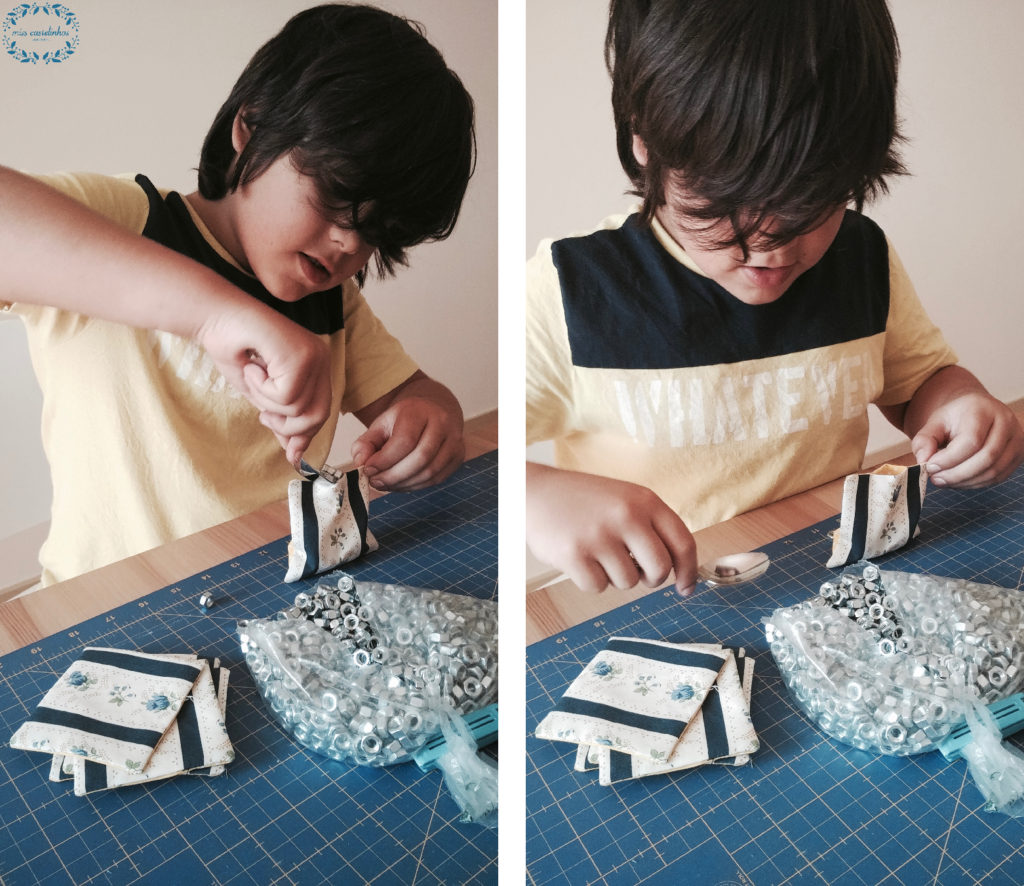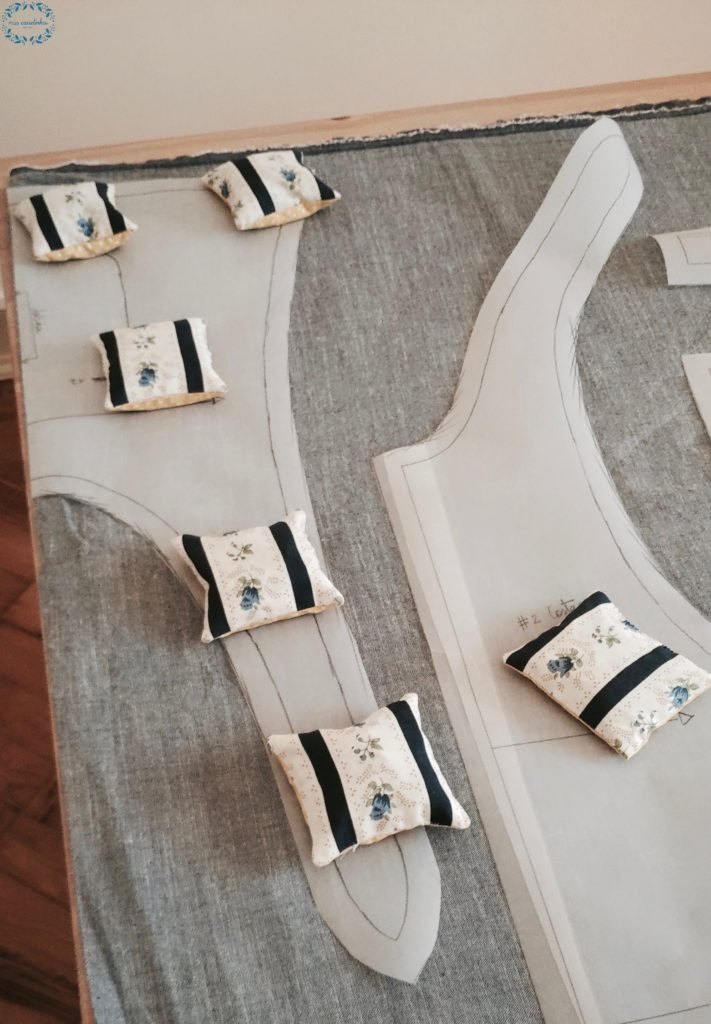 M. was so proud of himself in the end. We had such a fun morning! He already made two pillows, for his brother and himself, and we have a few other things planned.