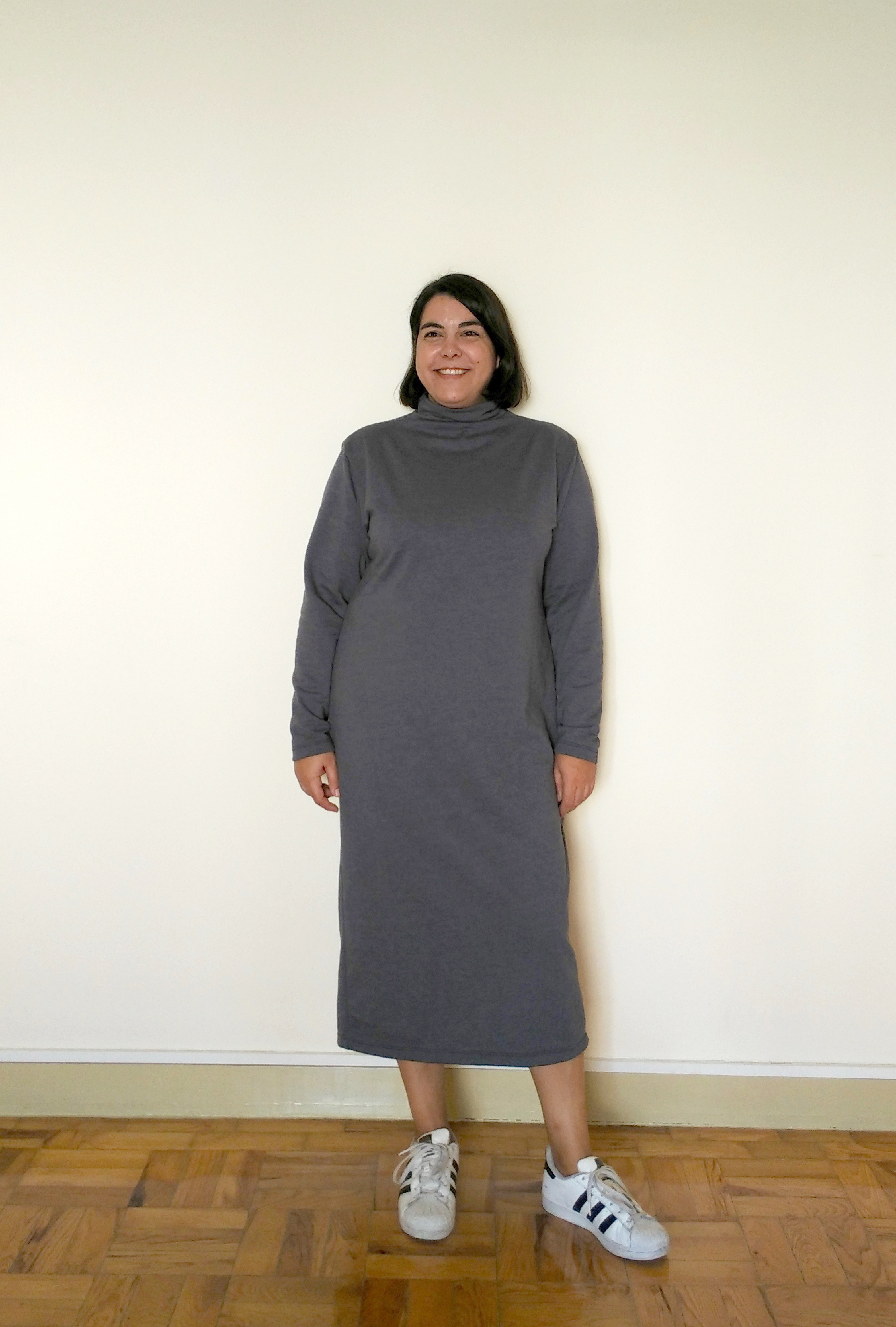 Have you seen Karl lately… in Setúbal?
If you follow any news in the sewing community, you might have notice a certain male name popping here and there…
Karl has been all over the world!
He's quite the charmer and I totally fell under his spell!
The Karl Dress is the newest pattern from Monika, her first international release. It's oversize fit is my favourite feature! It has a funnel high collar, midi length and a side patch pocket. I'm only 162cm tall, so it's not exactly midi length on me. I'll probably shorten the next one.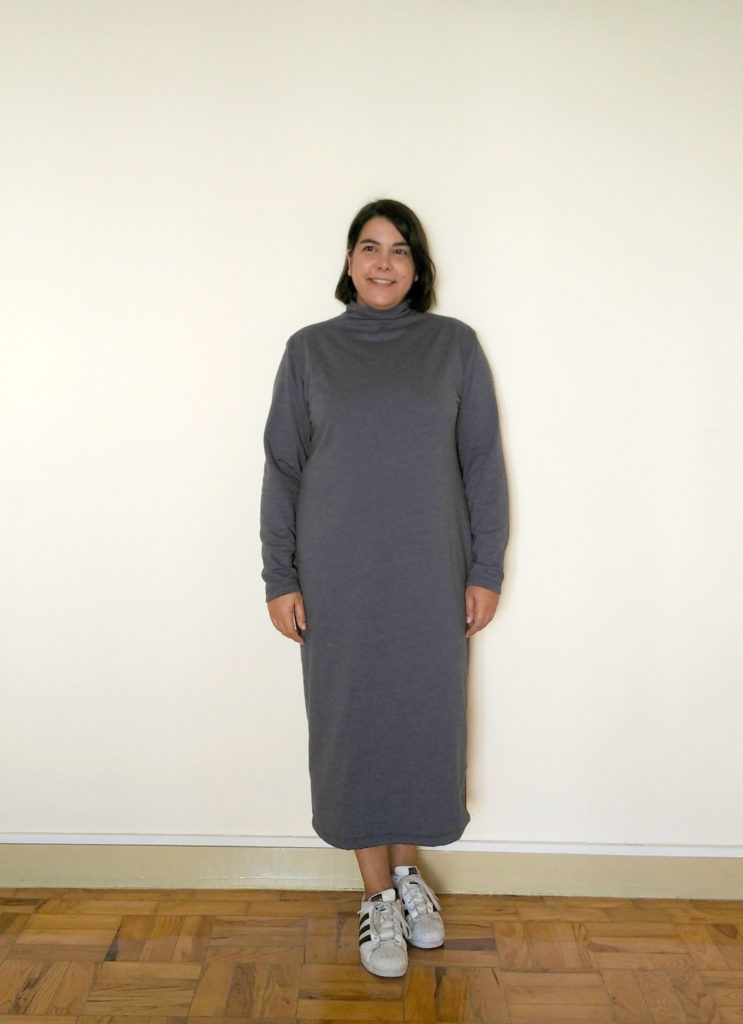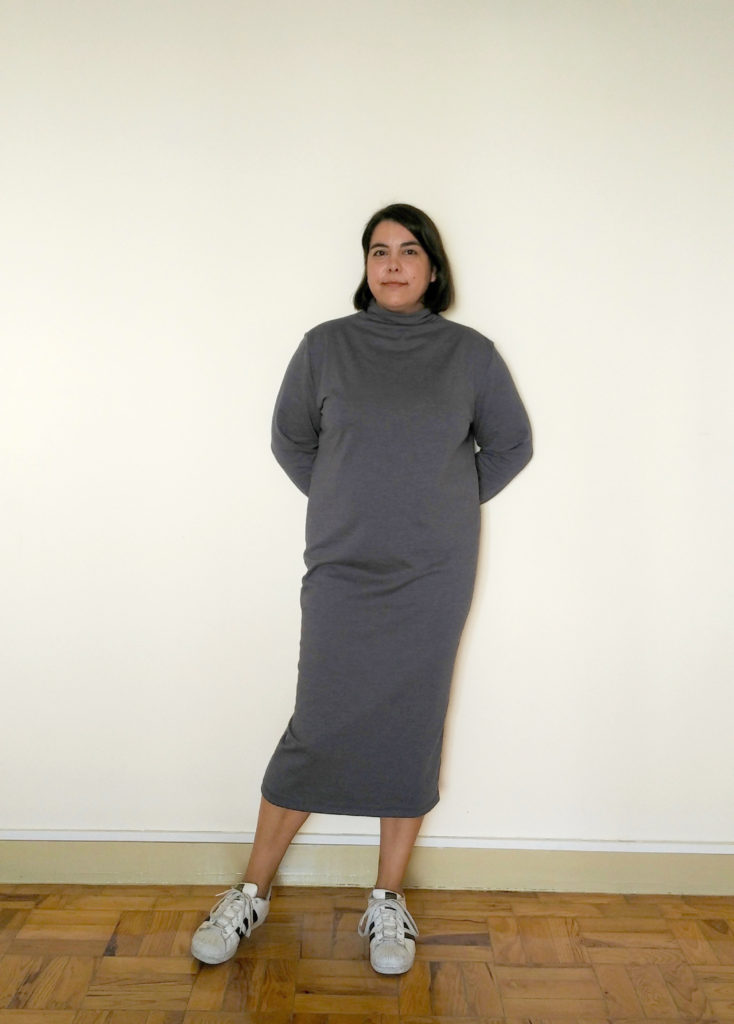 The recommended fabric is a mid weight knit, like cotton knit, french terry or wool knit, with at least 60% stretch. The funnel collar has no openings, so you need that amount of stretch to pass it through your head. I used a sweatshirt fleece from my local shop.
This was my second dress. The first one, although it fit, was much smaller. No, I didn't sew the wrong size! I was so eager to get it done, that I didn't read the instructions before cutting my fabric, and missed the part that said "Pattern does not include seam or hem allowances!" AAAAGGGHHH… Lesson learned! Luckily, I had enough fabric left to make another one!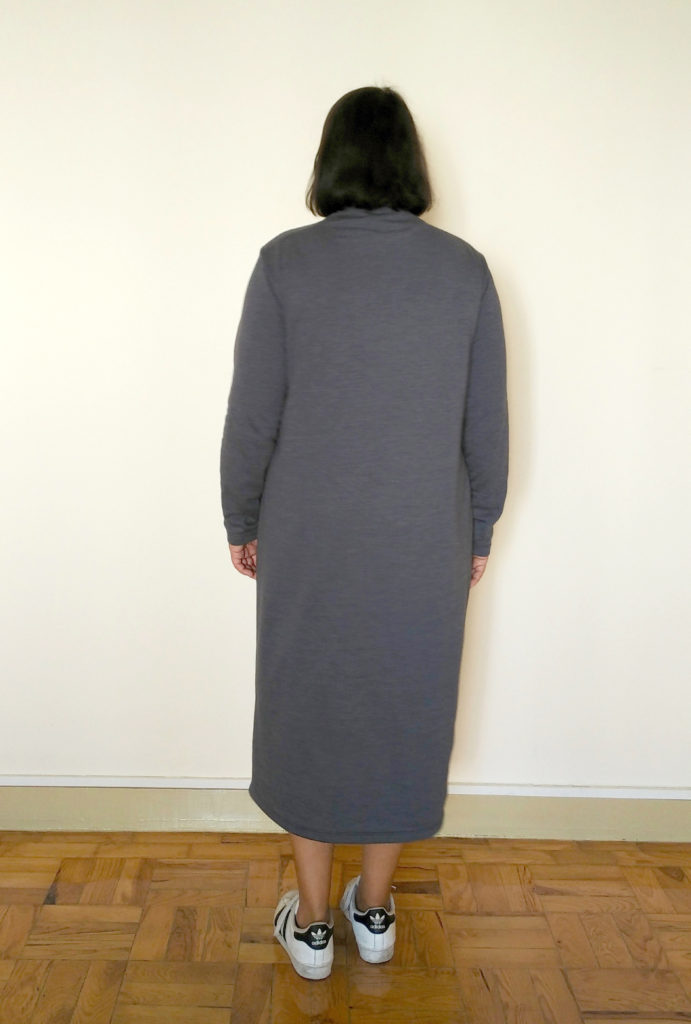 It's like wearing a blanket outside! I can see myself making one in every colour…
Too bad we're having a late summer here in Portugal… I'll have to postpone my next date with Karl!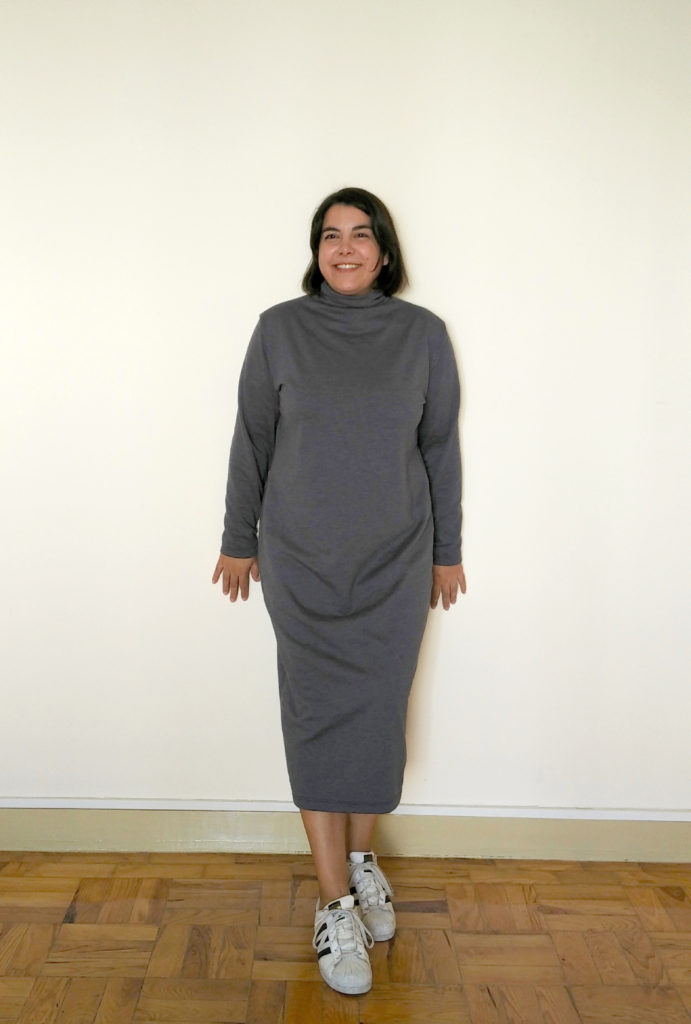 Checkout Monika's blog for some inspiration!
You can find Karl in english here:
Makerist.com
Näh-Connection
Etsy
Kollabora
or in german, here:
Dawanda
Makerist.de
stoffbüro
alles-für-selbermacher
Don't miss a 15% discount on your purchase until sunday, November 6th.