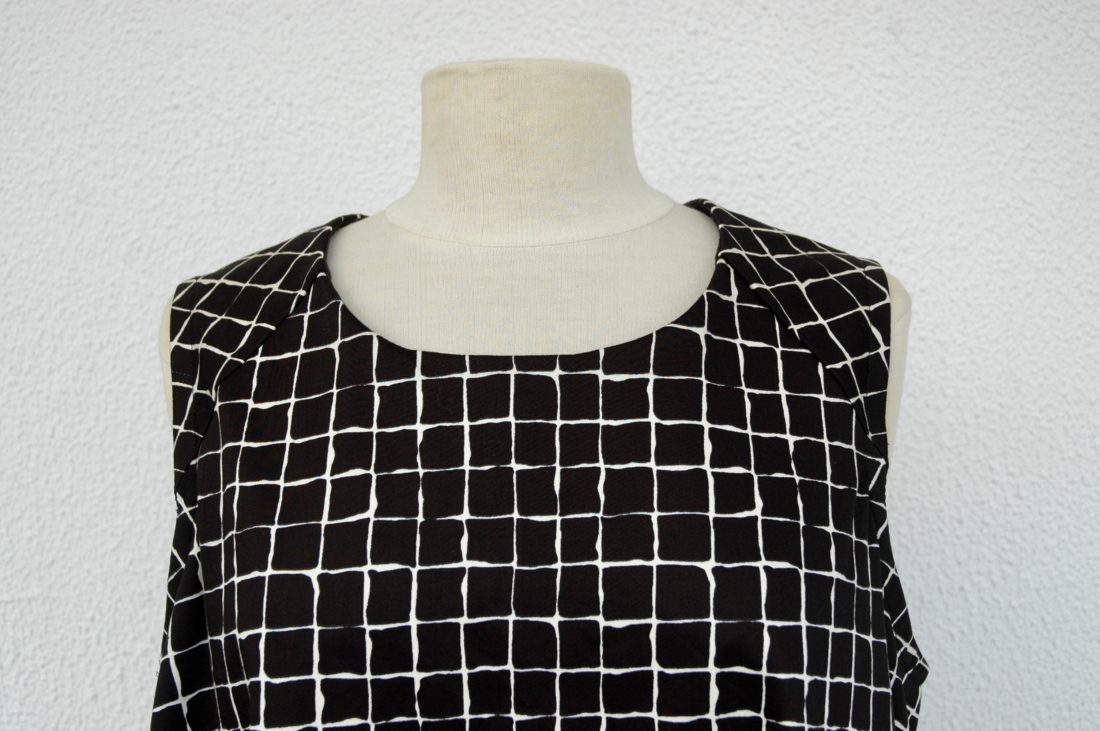 Hacking the Waterfall dress
Last week I was part of the Waterfall tour "Make it Mine". I hacked the dress pattern into a sleeveless dress with pockets and a large ruffled hem.
Today I'm going to show how I did it.
Shoulder panel
I wanted to keep the raglan style, so on the sleeve pattern piece I marked the length from the neckline to the edge of my shoulder. Using the back and front notches as guiding points, I traced a curve, as seen on the first image. I added 1cm seam allowance and retraced the new piece along with all the markings of the pattern.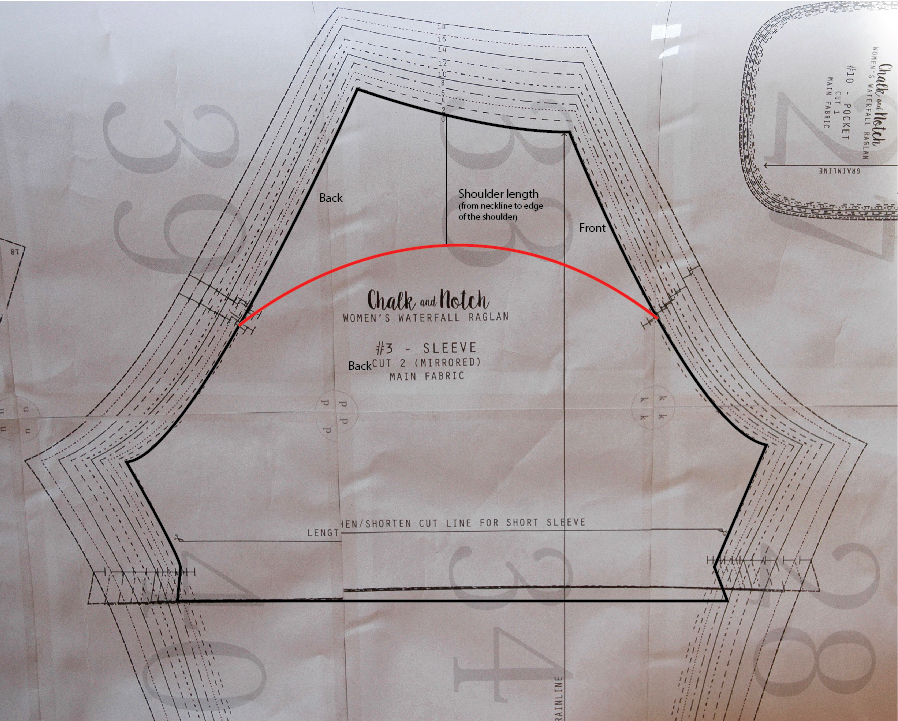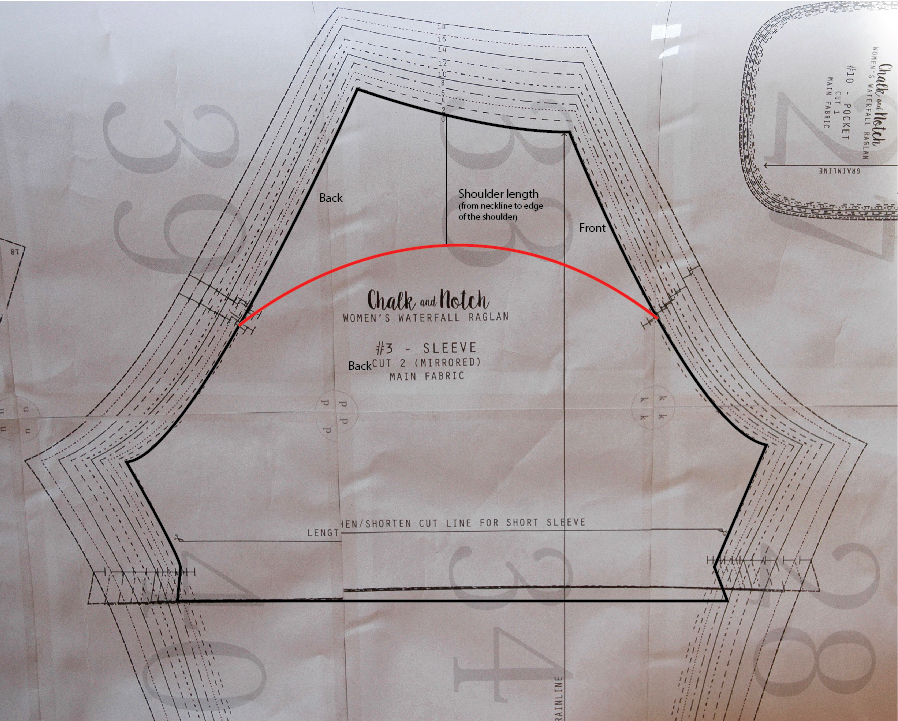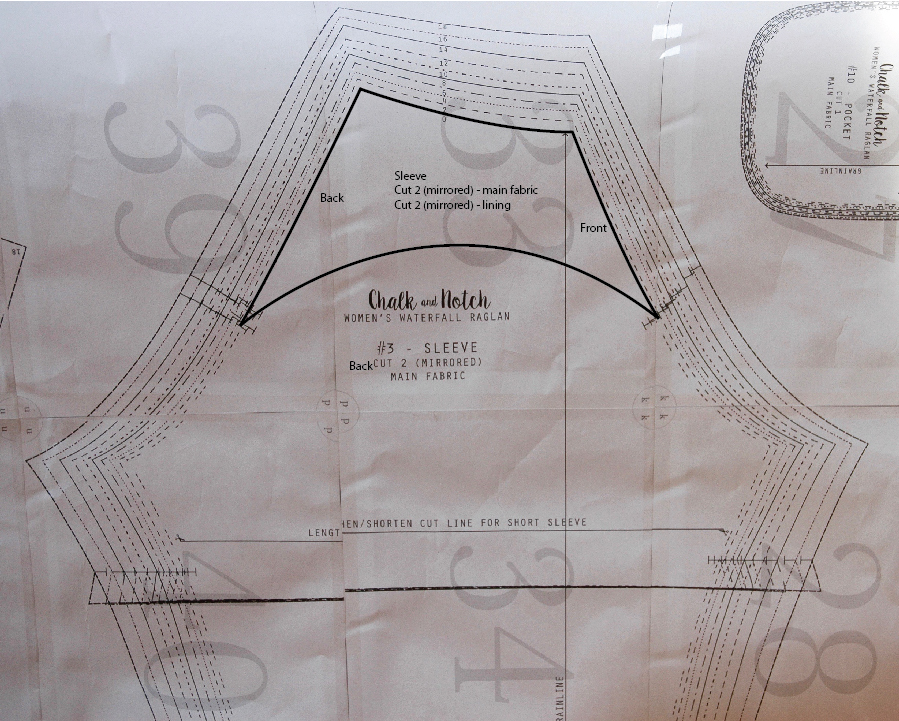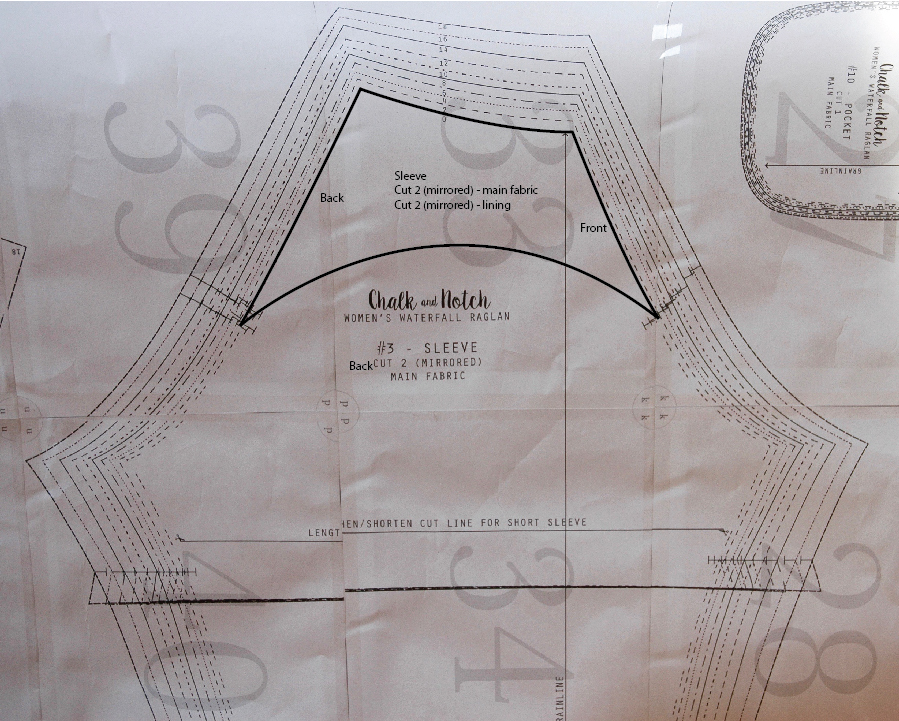 Facing
This pattern is for knits, but I chose a woven fabric. To give it a clean finish around the neckline, I added facings. I simply traced the facing pieces from the bodice pieces. The images only show the front facing, but the same method was used for the back one. After cutting the two facing pieces and the two shoulder panels from lining, I sewed them following the instructions for the bodice and then attached it to the bodice, with right sides together, sewing along the neckline. I trimmed the seam allowance and turned the facings to the wrong side of the bodice, understitched and pressed well.  The armholes were finished with bias tape as seen on the last photo.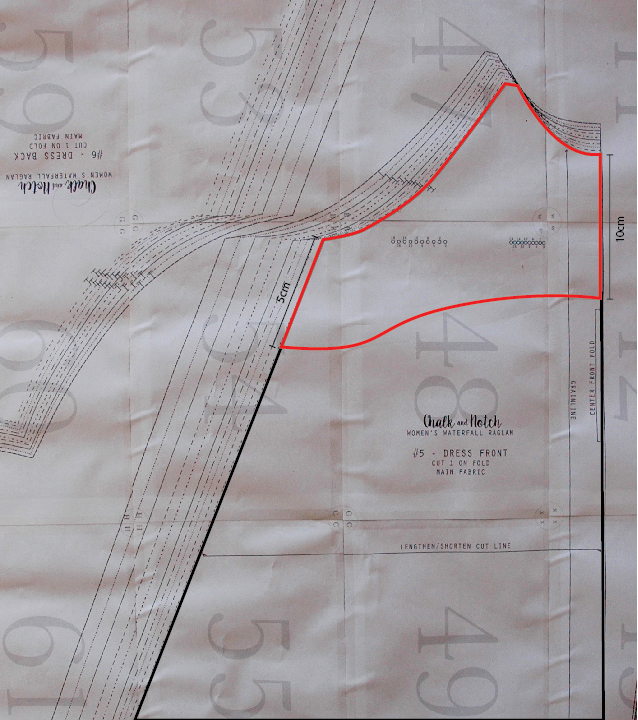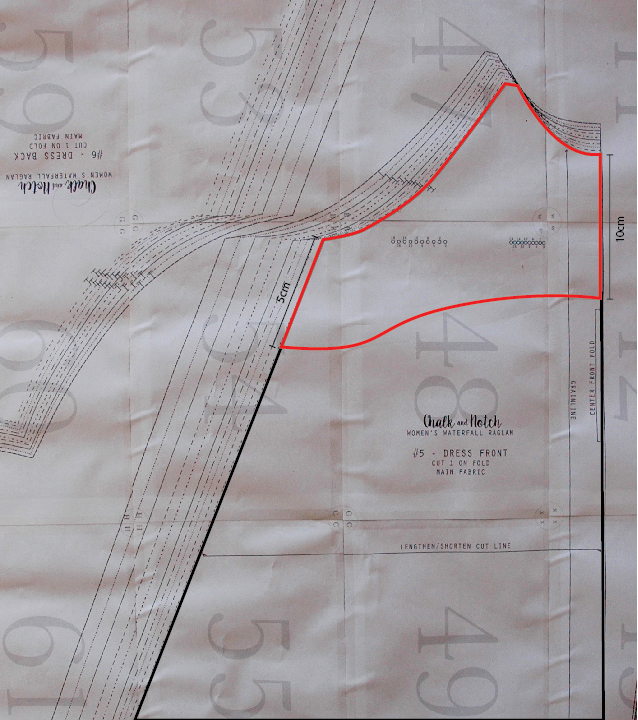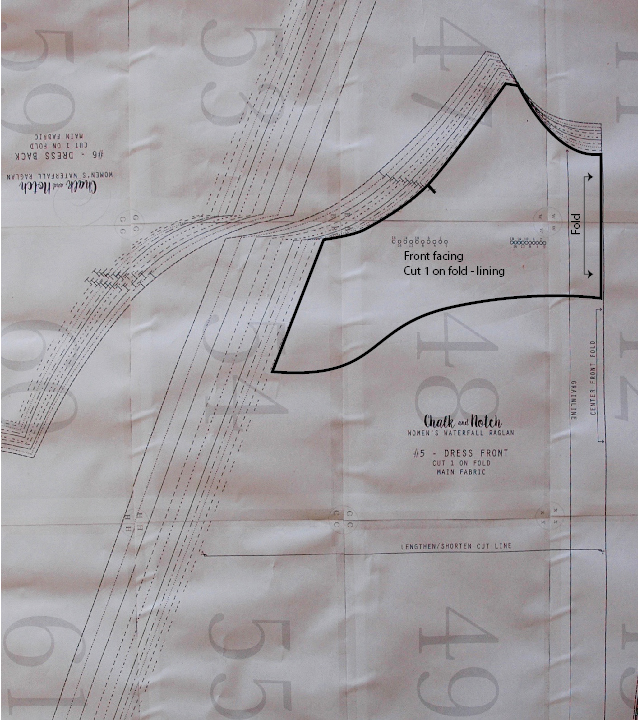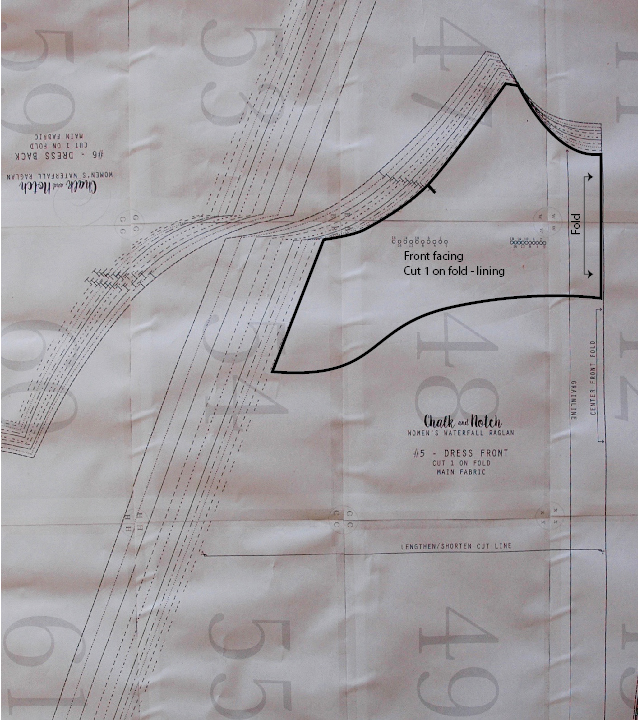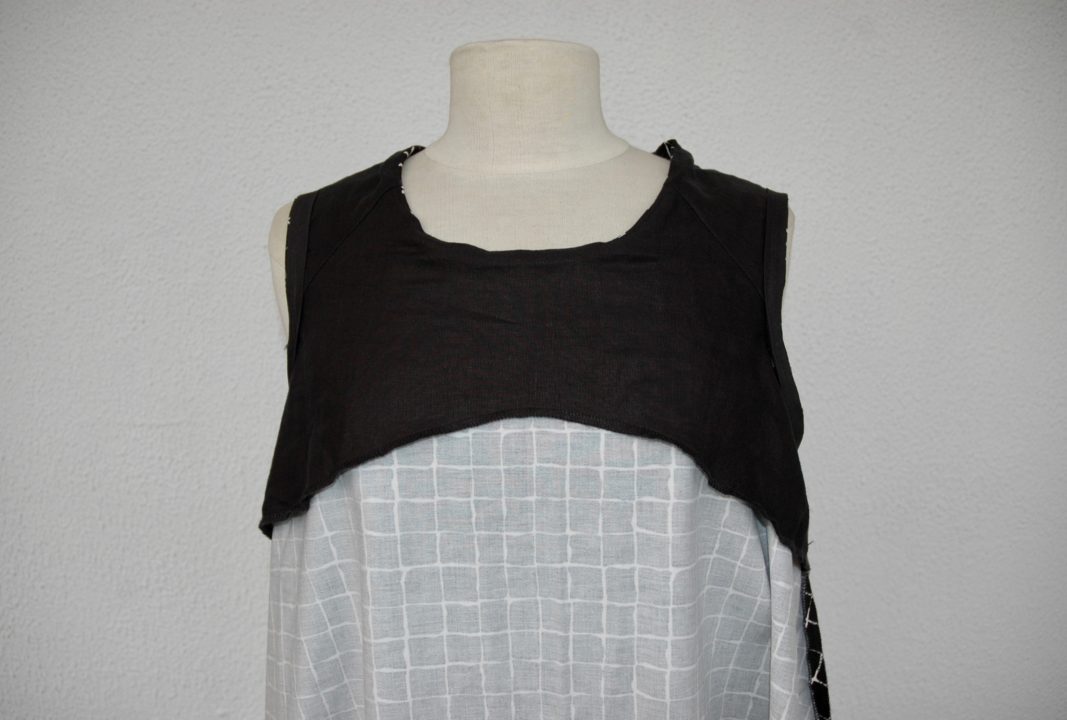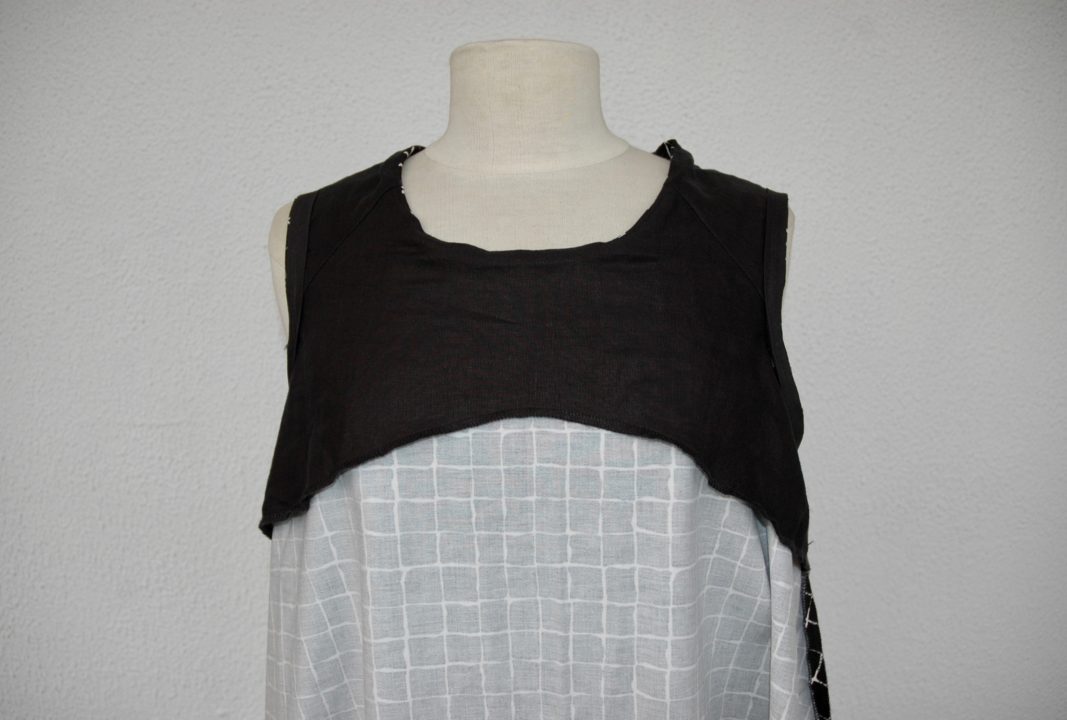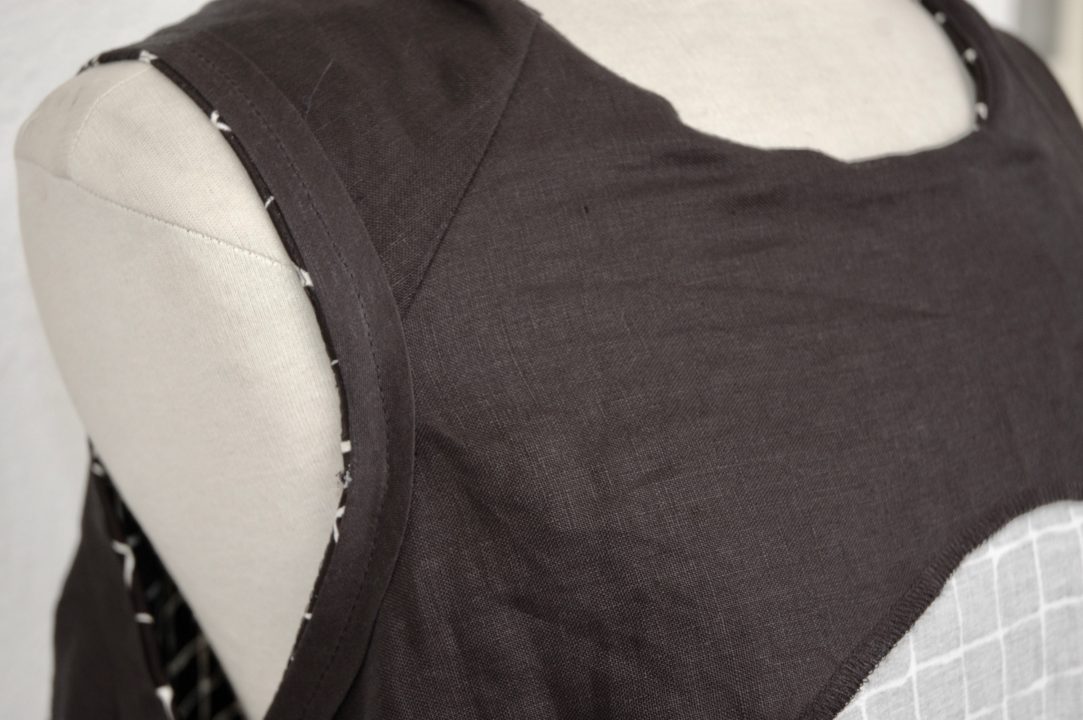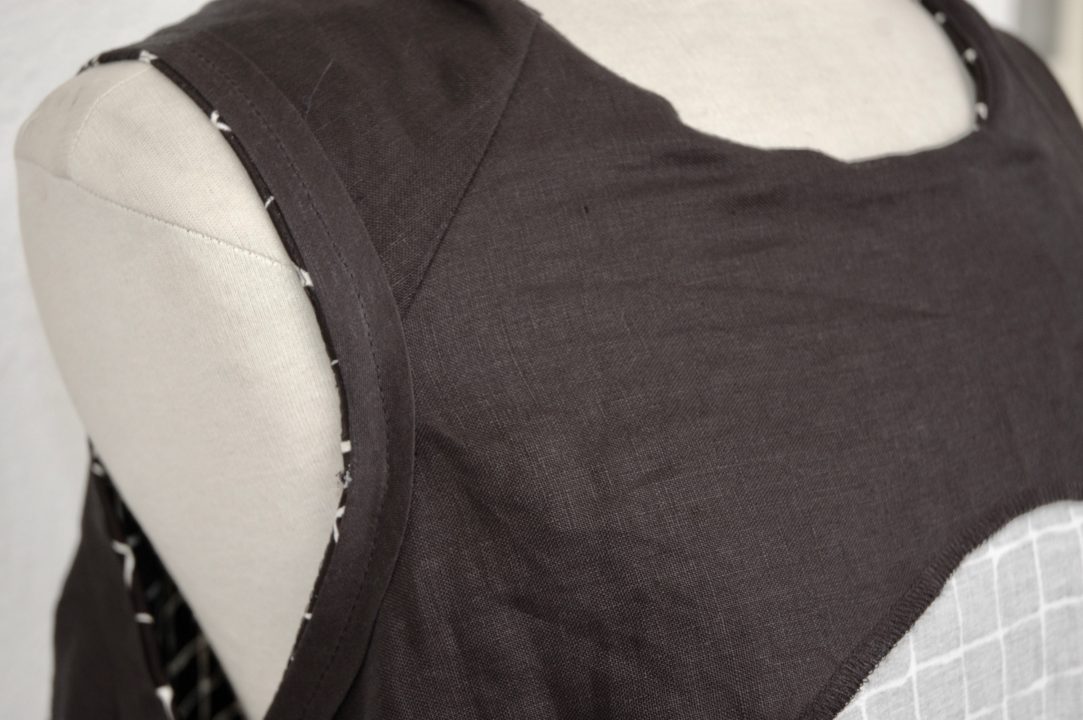 Dress ruffle
For the ruffle I kept the original hem line and extended it by double the height. Retraced the new pattern piece along with all the markings.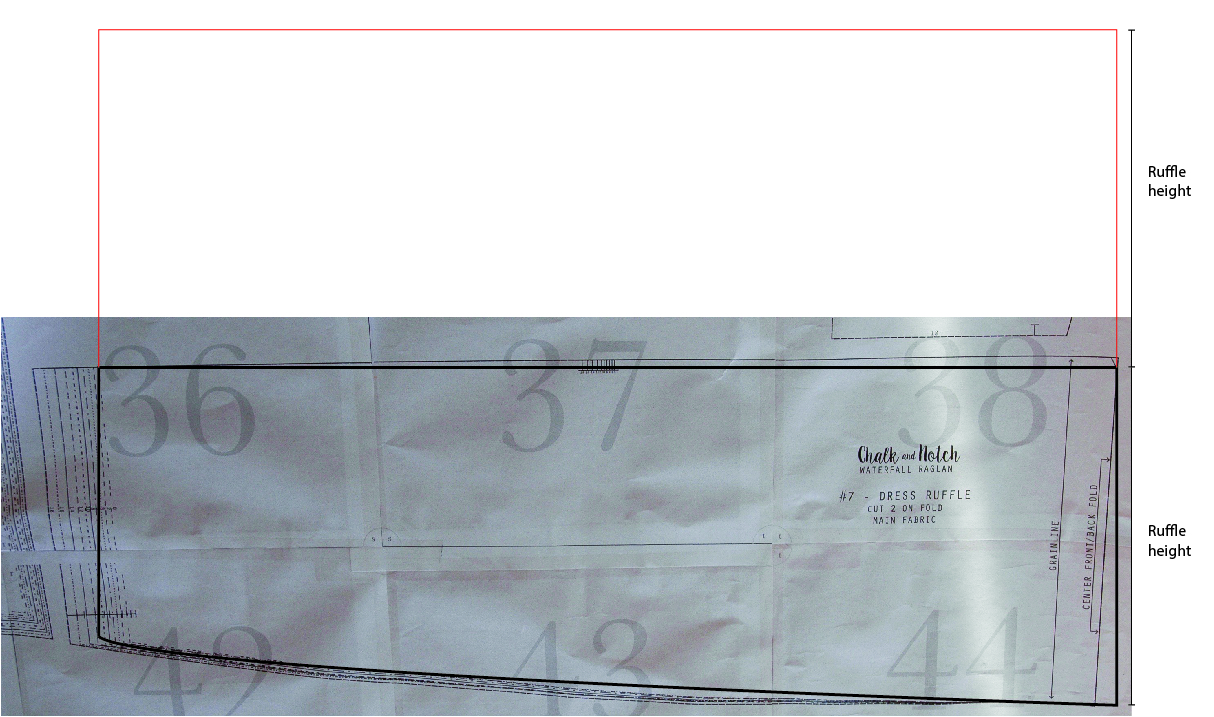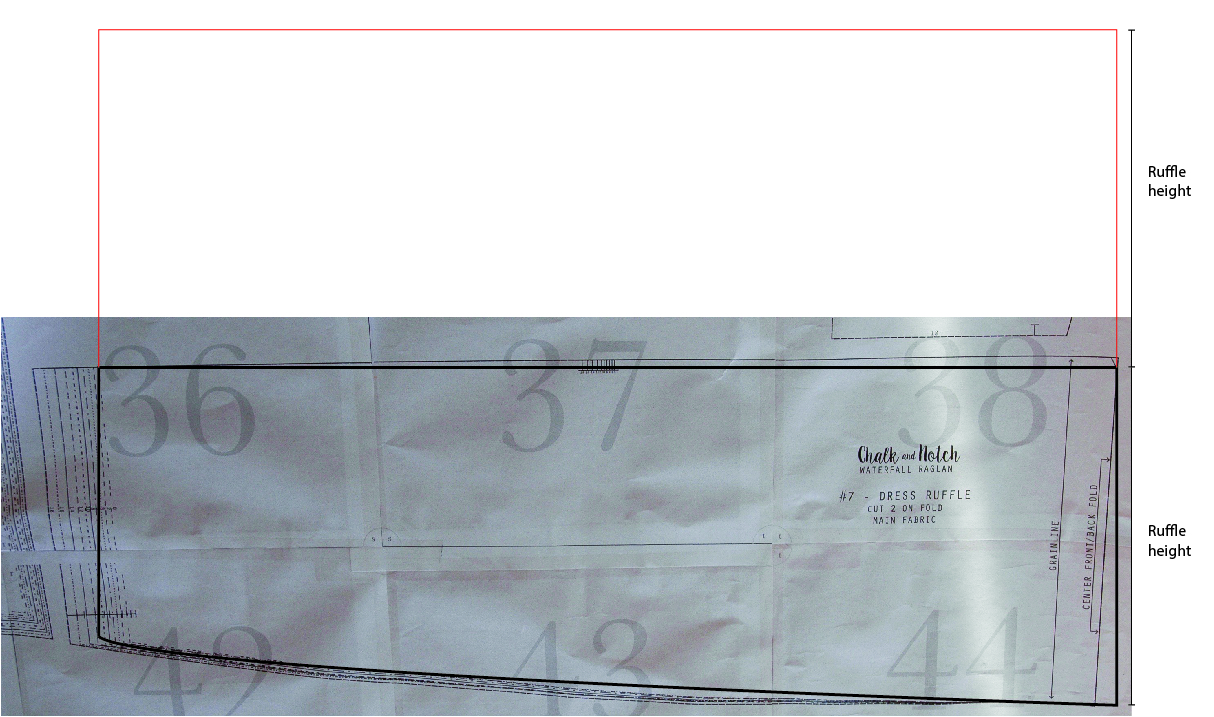 Bodice
Because I extended the ruffle, the bodice was shortened using the same measurement. I marked the ruffle's height from the "cut line". Then cut it and was left with two pieces, top and bottom. I placed the two new pieces together, overlapping the dashed lines and retraced the line for the side seam, along with all the other markings. The photos only show the back pattern piece, but the same method was used for the front.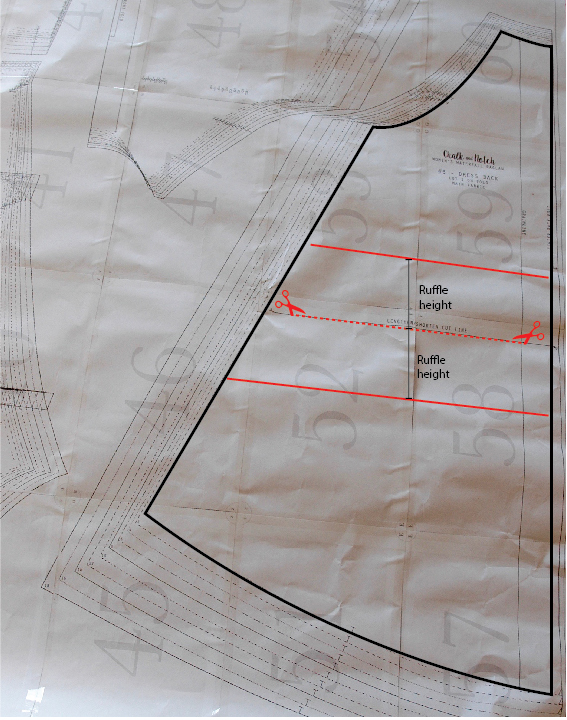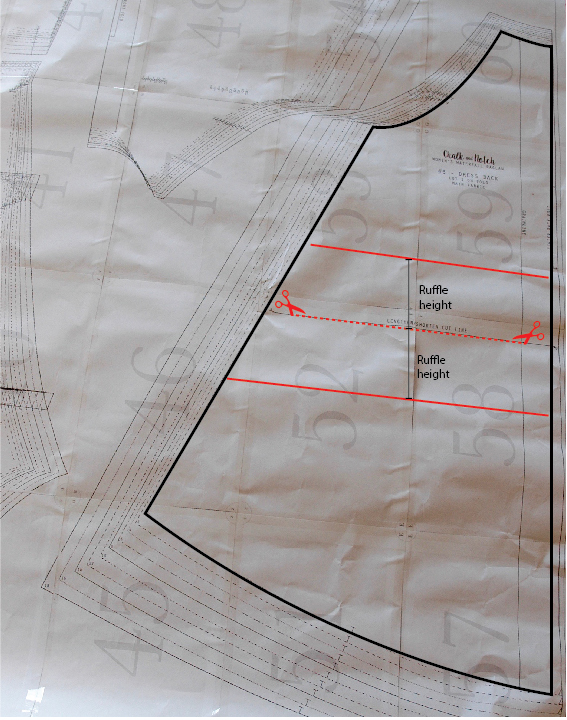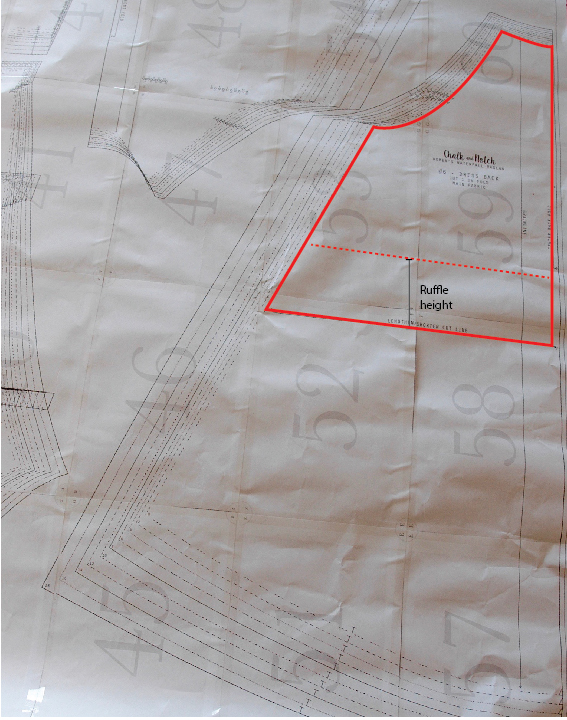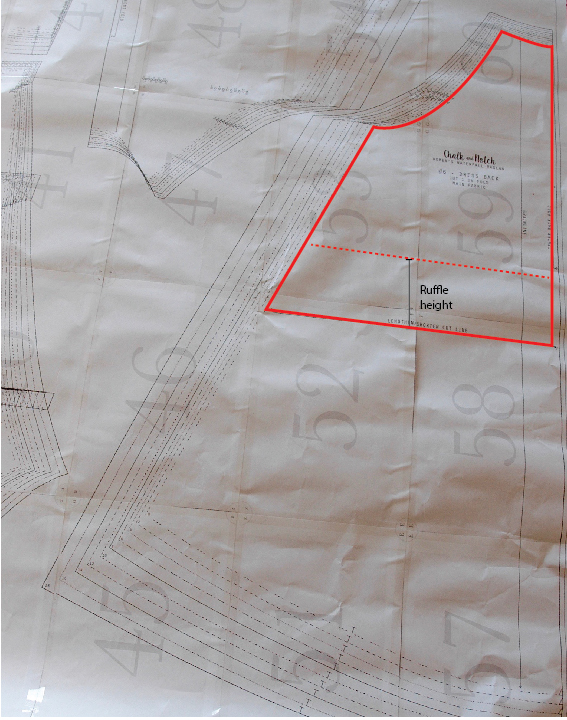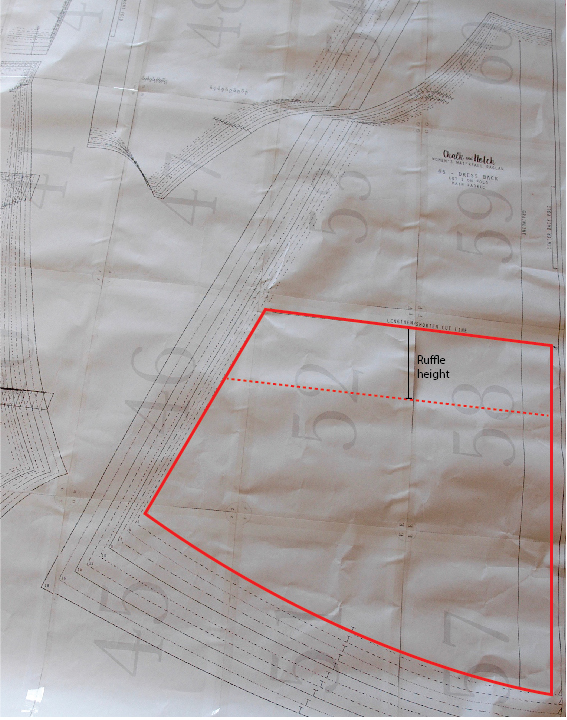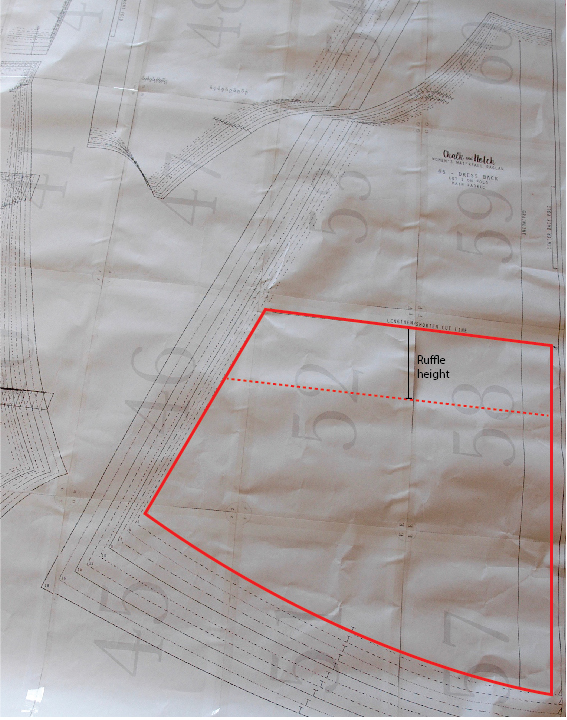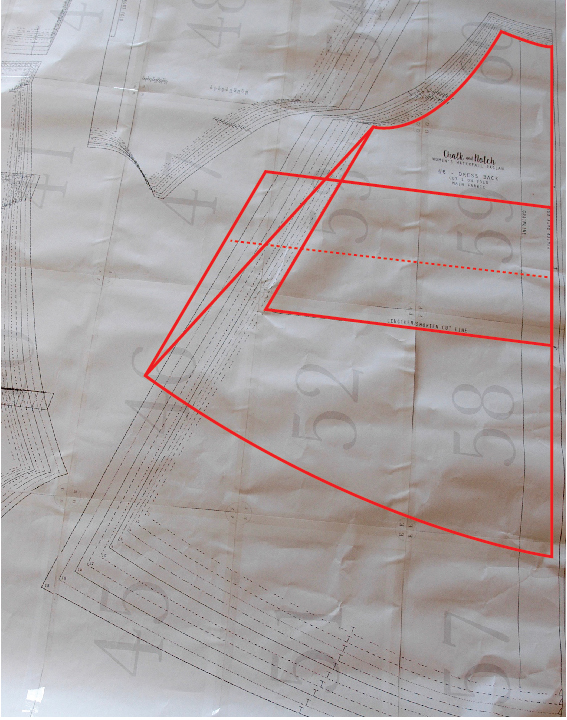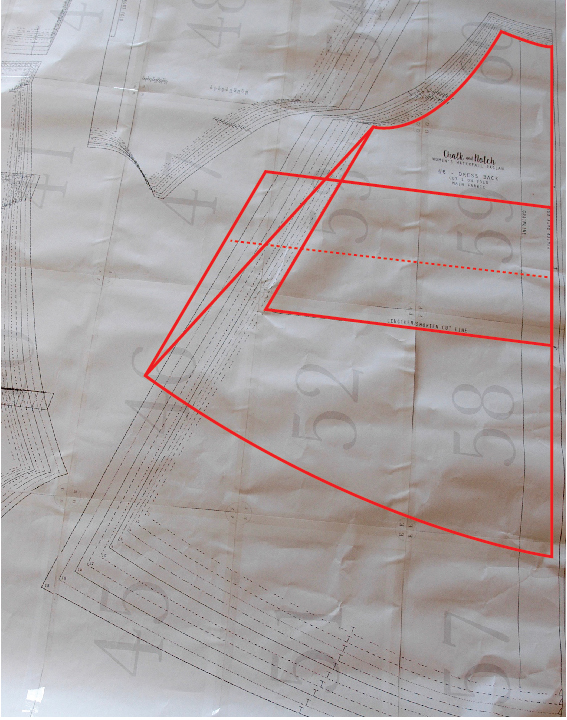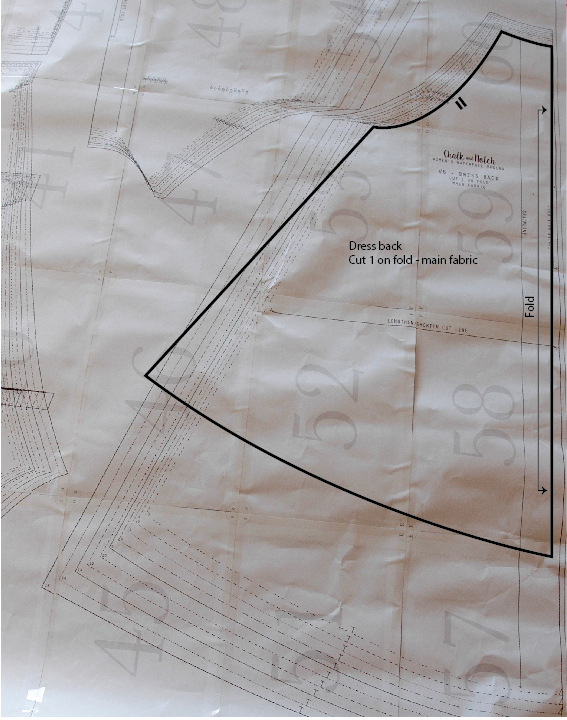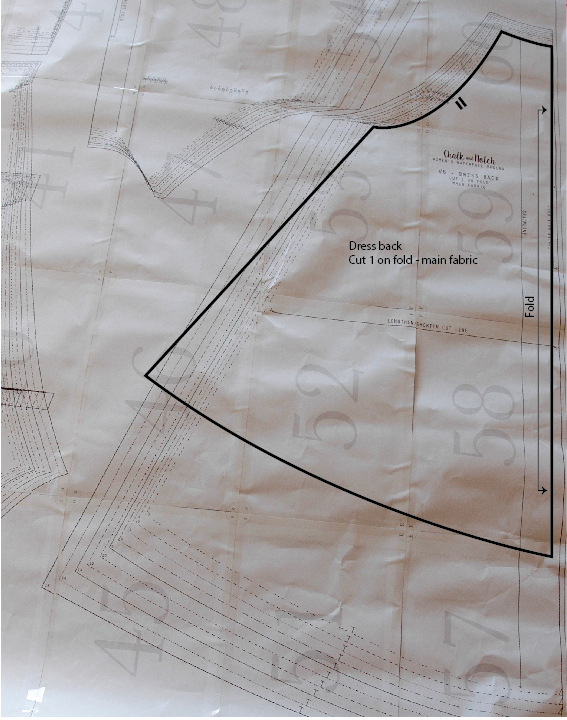 I'm plan to make another dress like this using a knit and adding some accent colour on the shoulder panel… or maybe adding a flutter sleeve instead… Ooooh the possibilities!