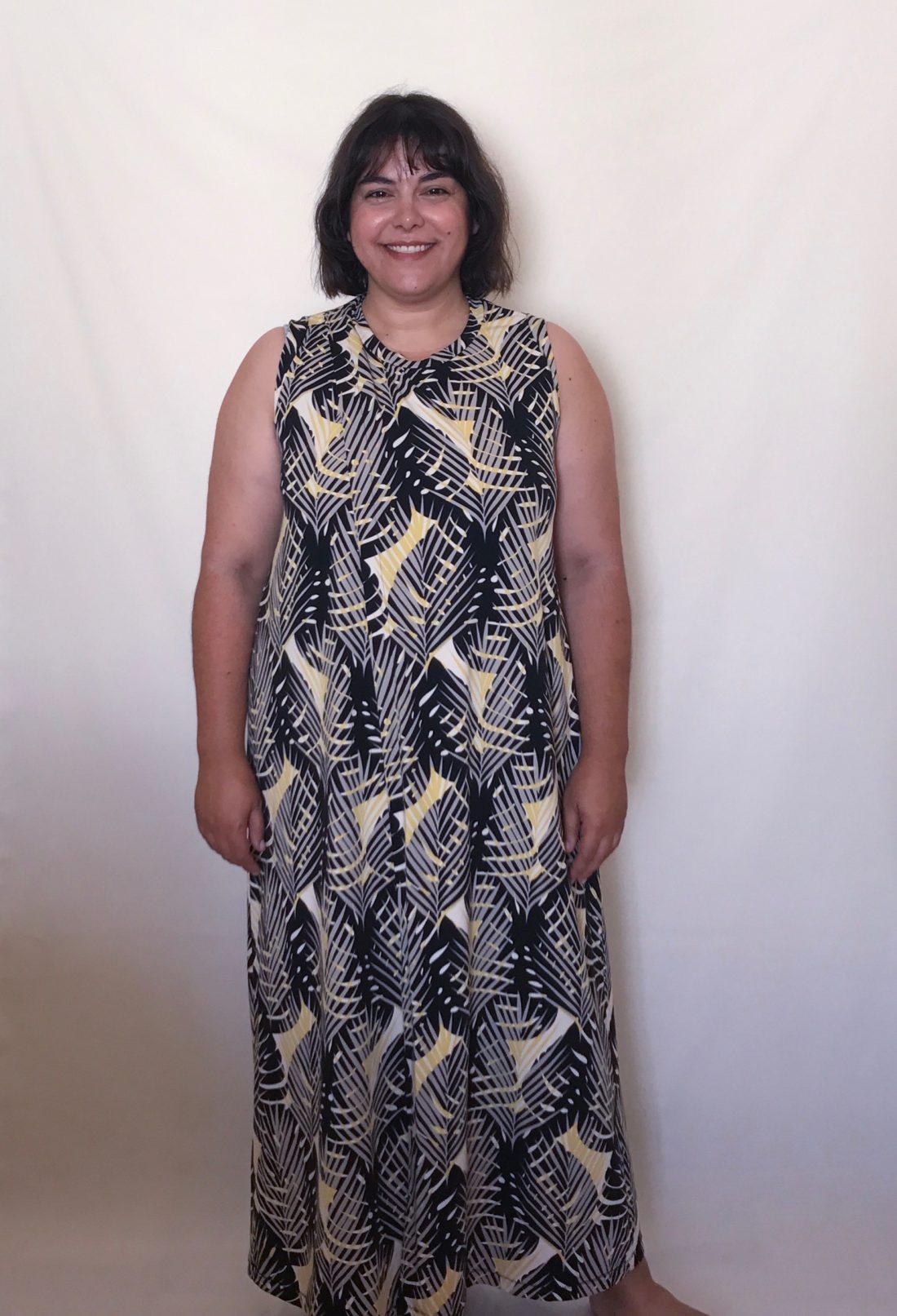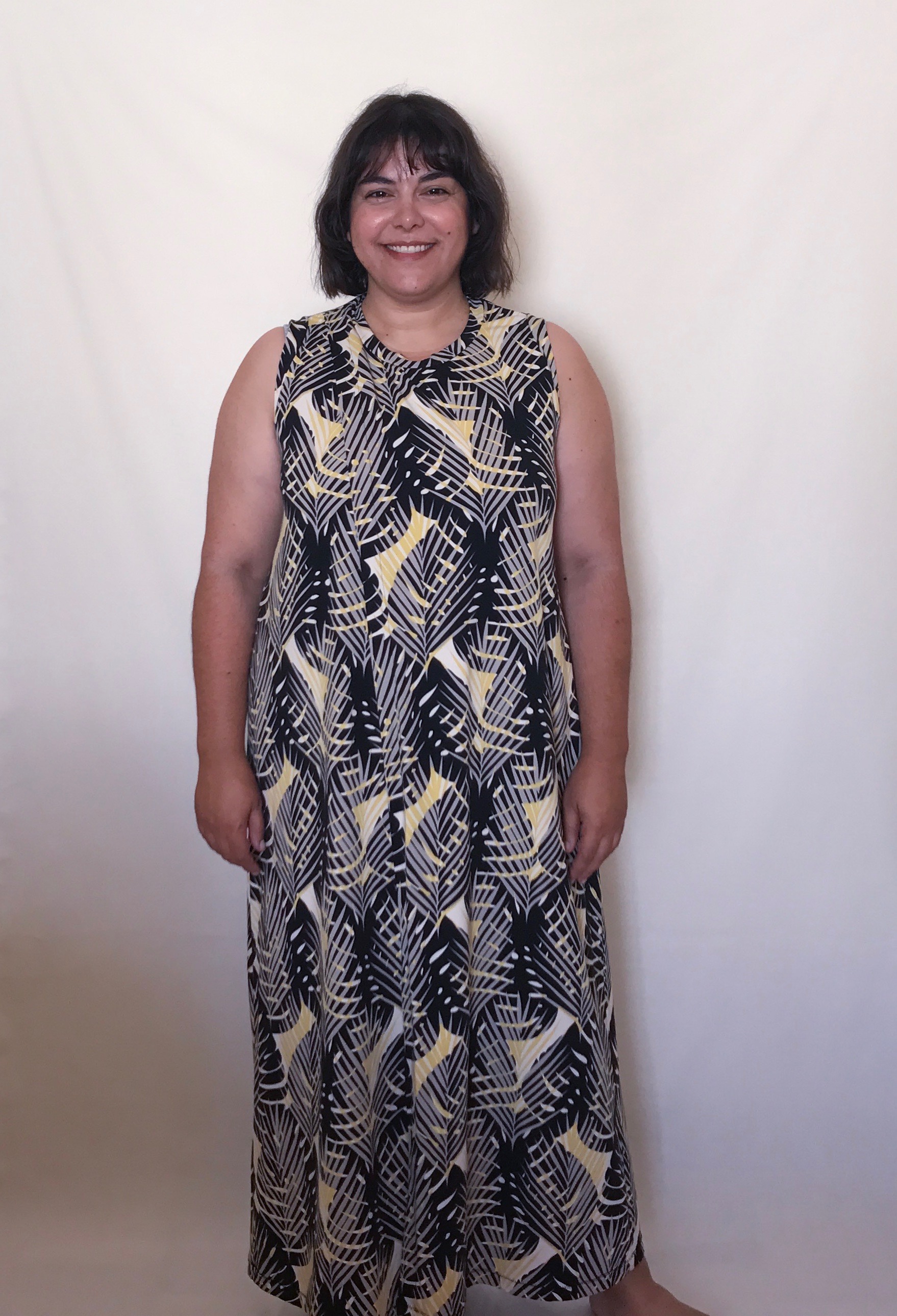 Anneli Tee and Dress + Ninni Culottes
A few weeks ago I had the chance to choose from Nosh Organics spring collection. The moment I saw these prints I knew exactly what patterns to use!
Named Clothing had just released it's new collection SS17 – Playground, and I had my eye on two patterns, the Ninni Elastic Waist Culottes and the Anneli Double Front Tee and Dress.
It was a match made in heaven! 😀
For the Anneli Tee I used this beautiful organic cotton jersey in grey and for the Ninni culottes this striped loopback sweatshirting. Both fabrics worked so well for these particular patterns. I was really happy with the outcome!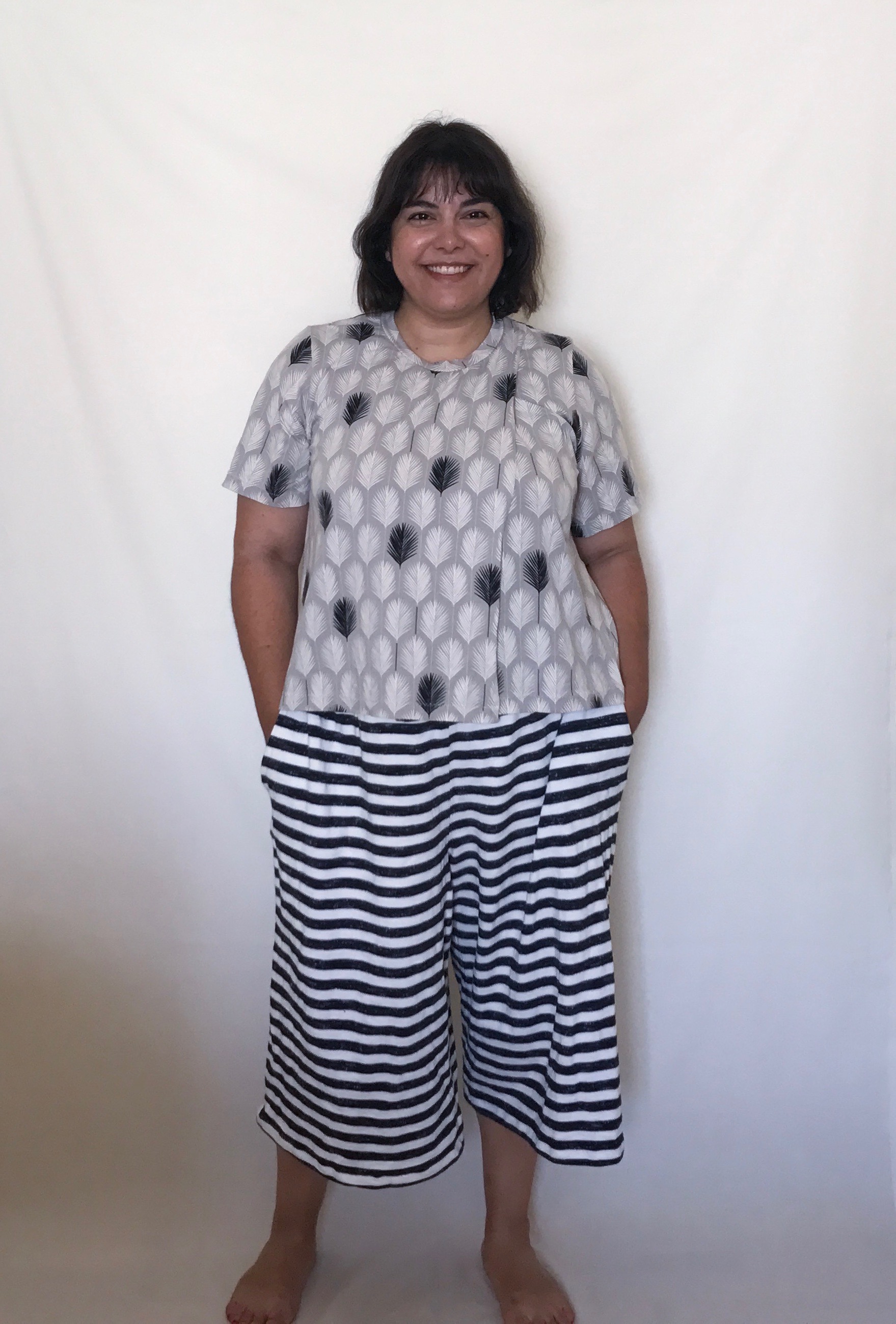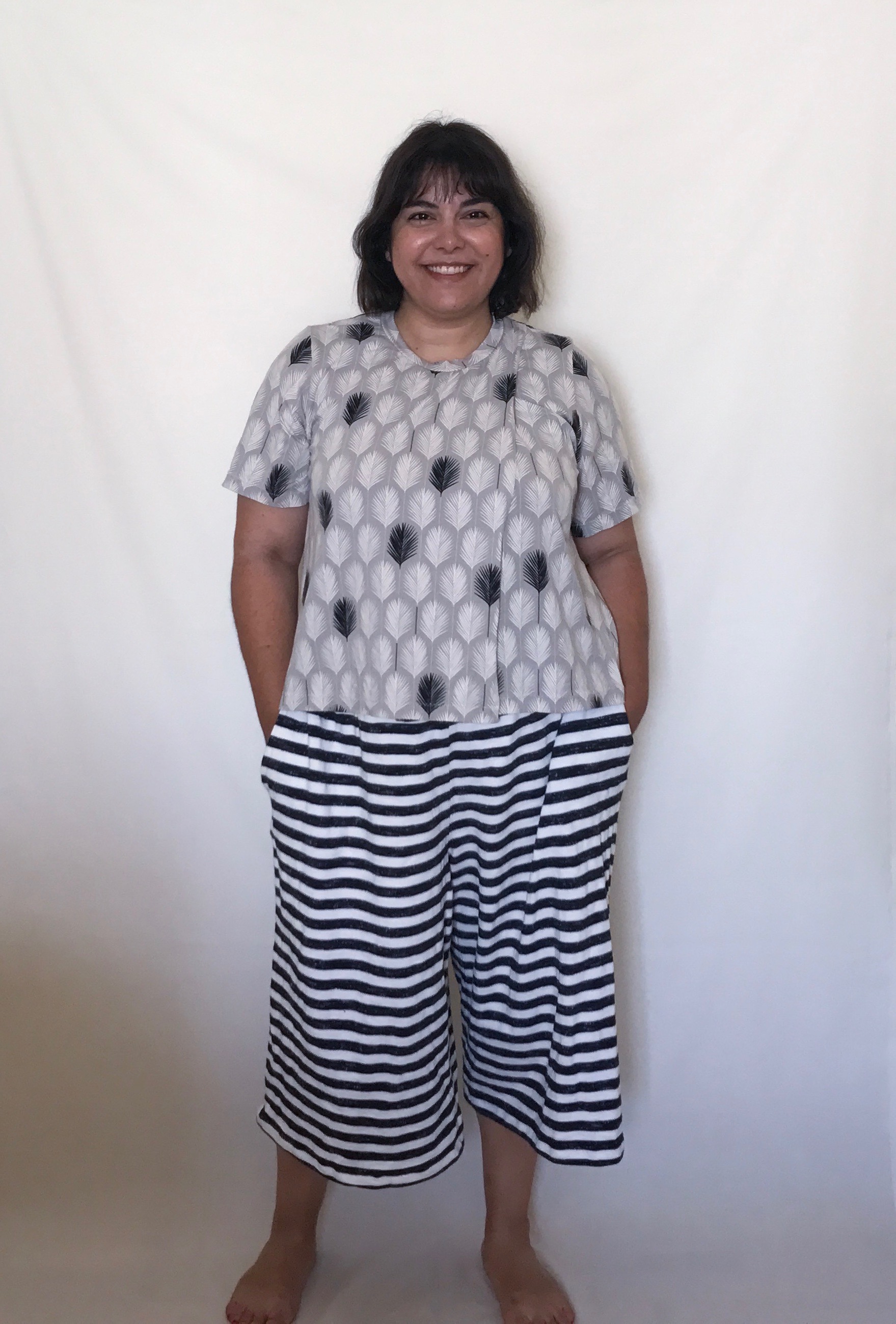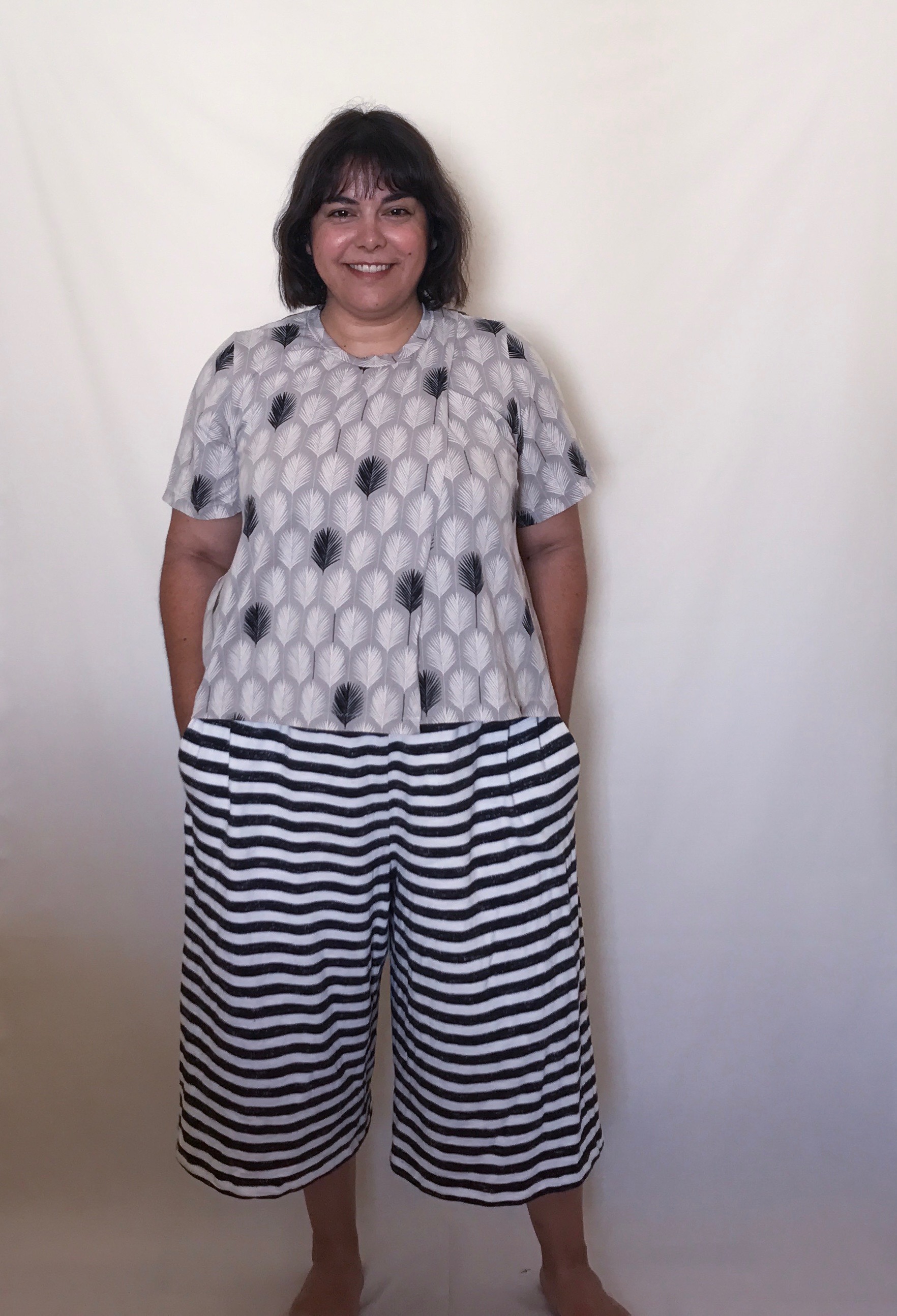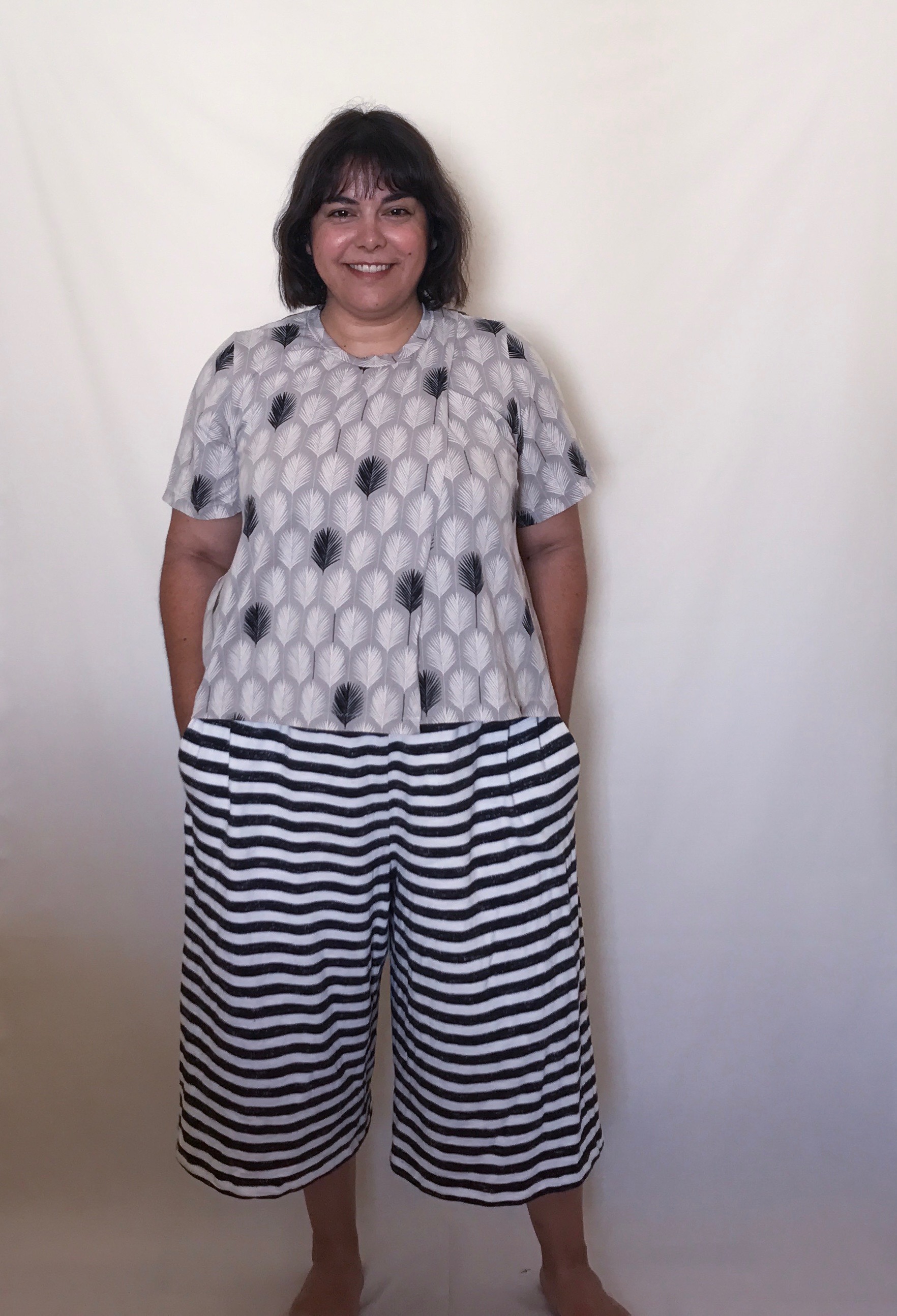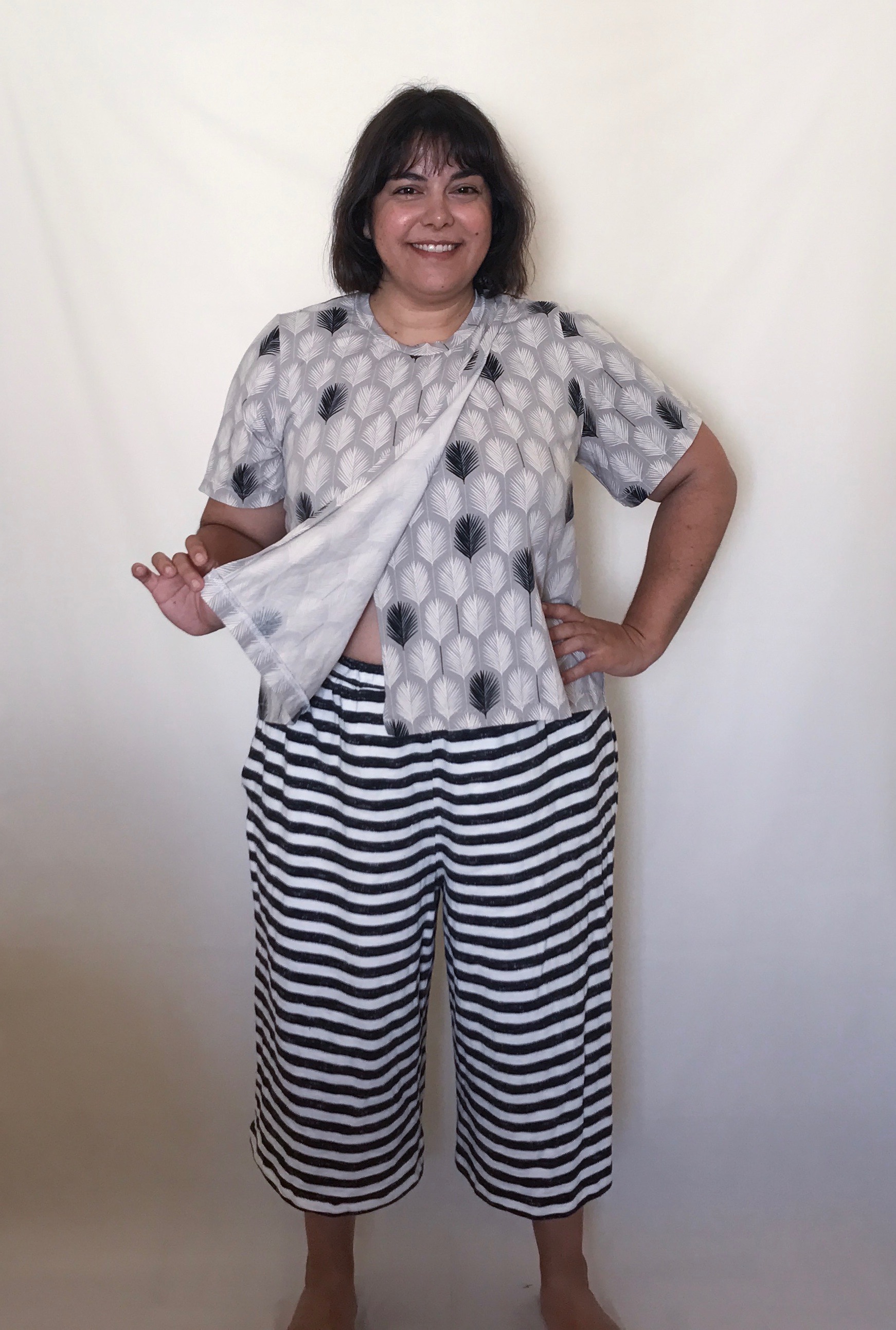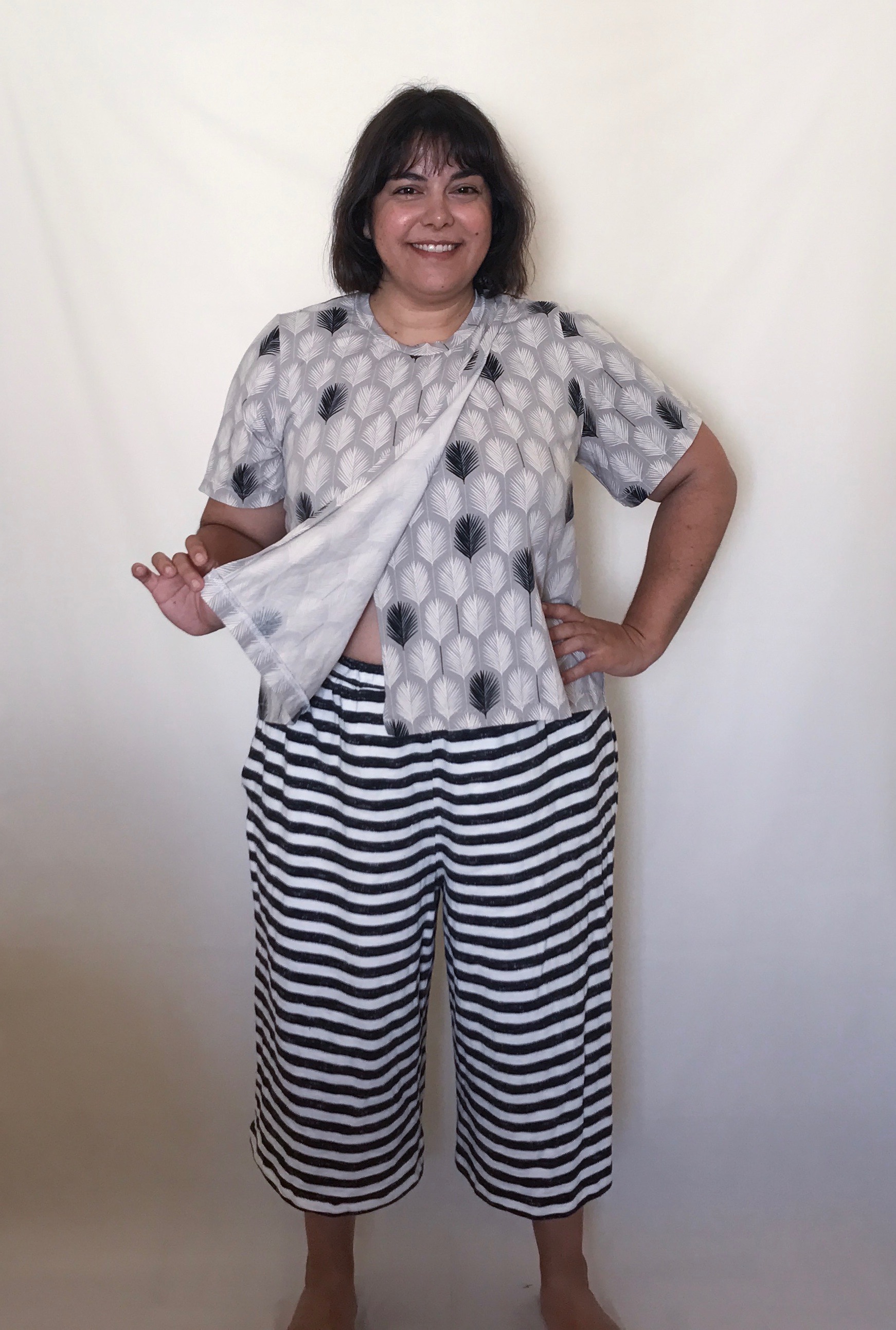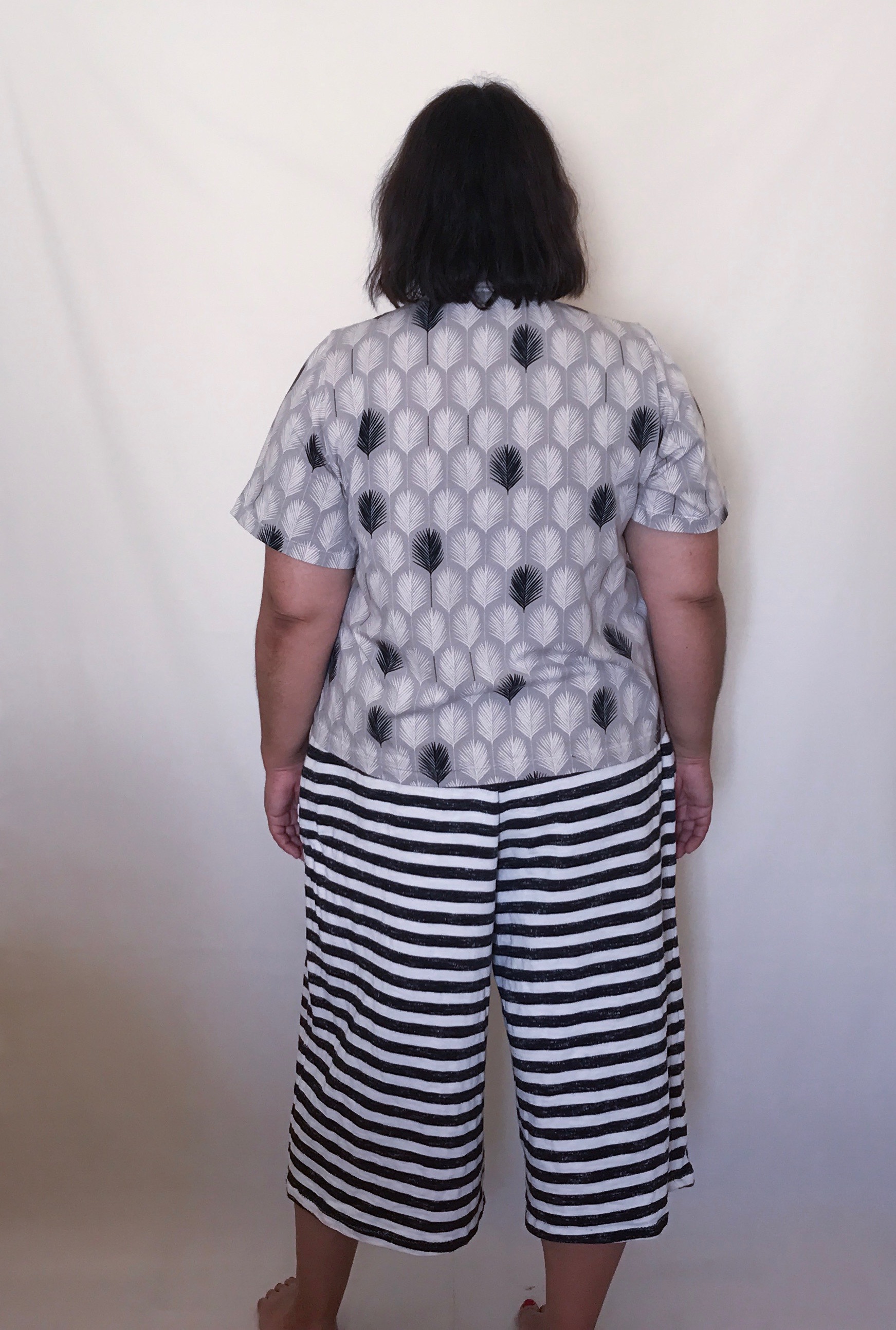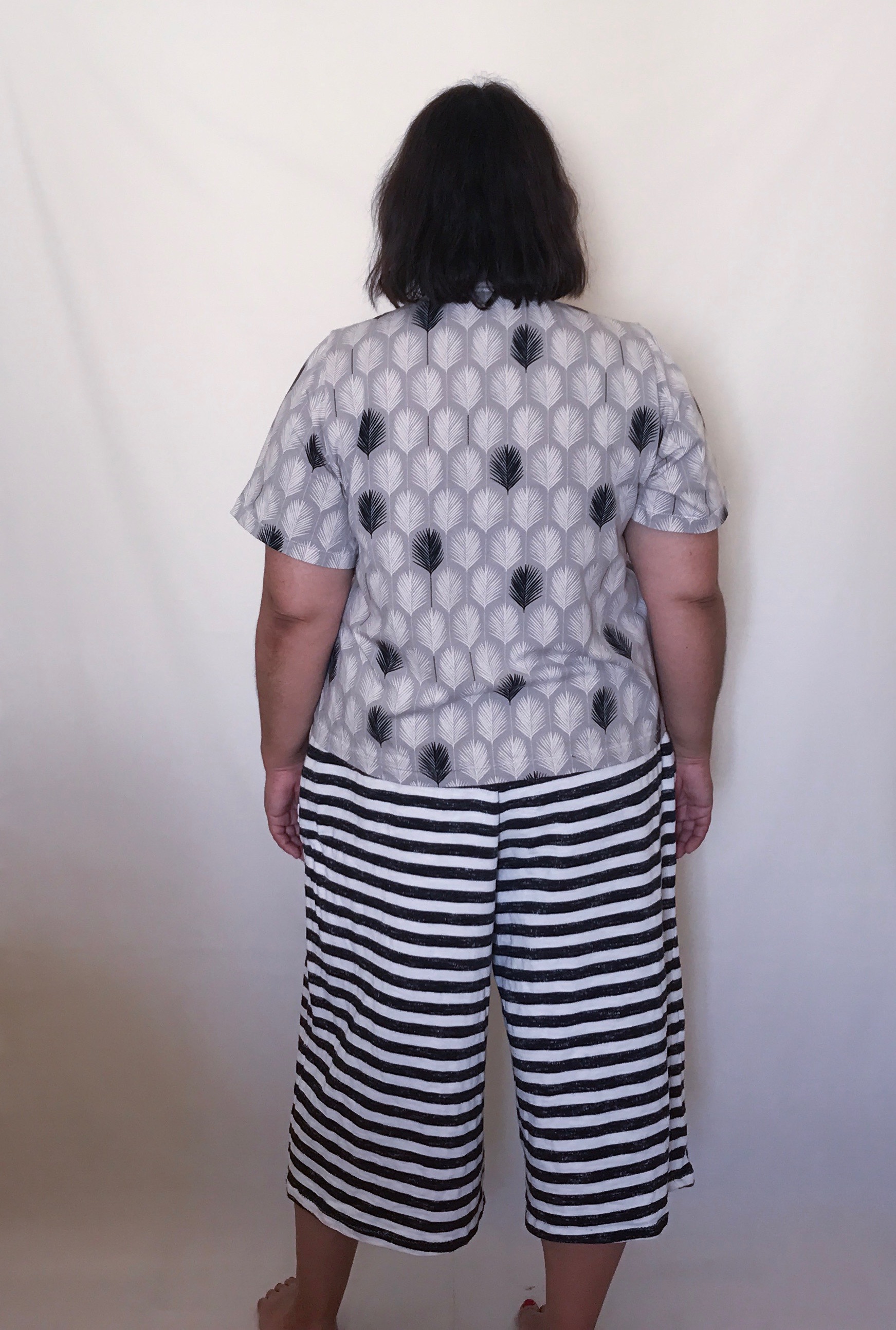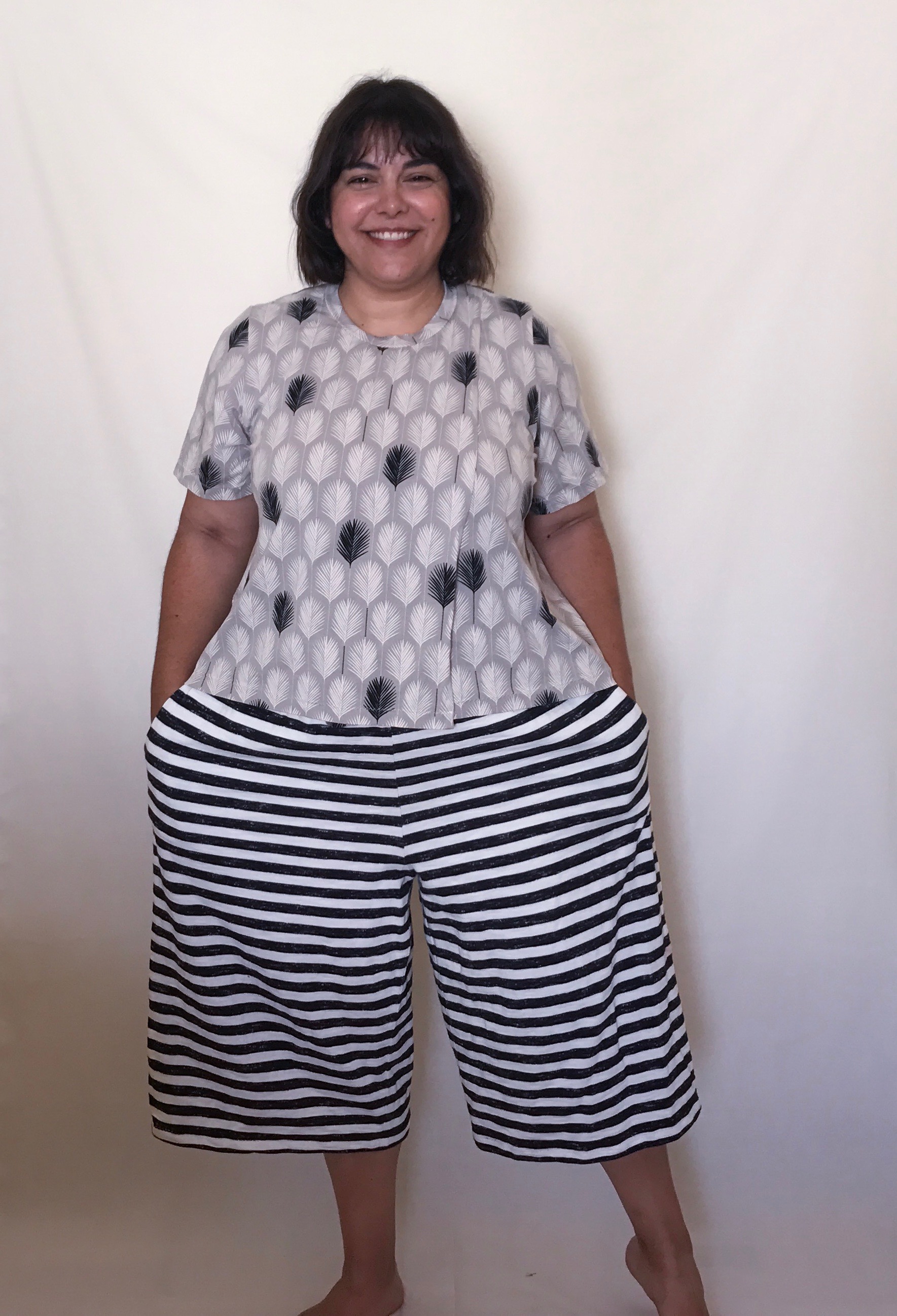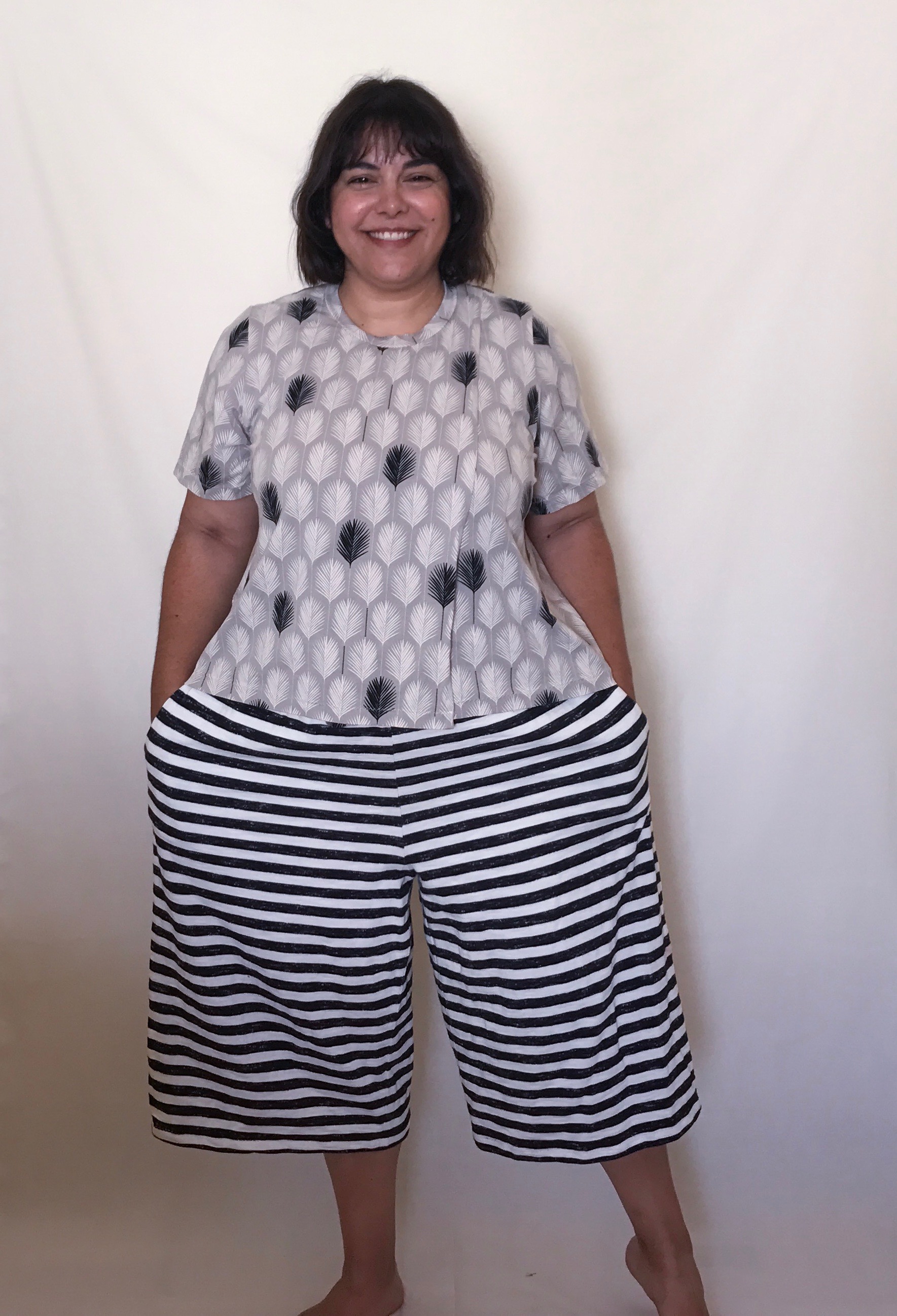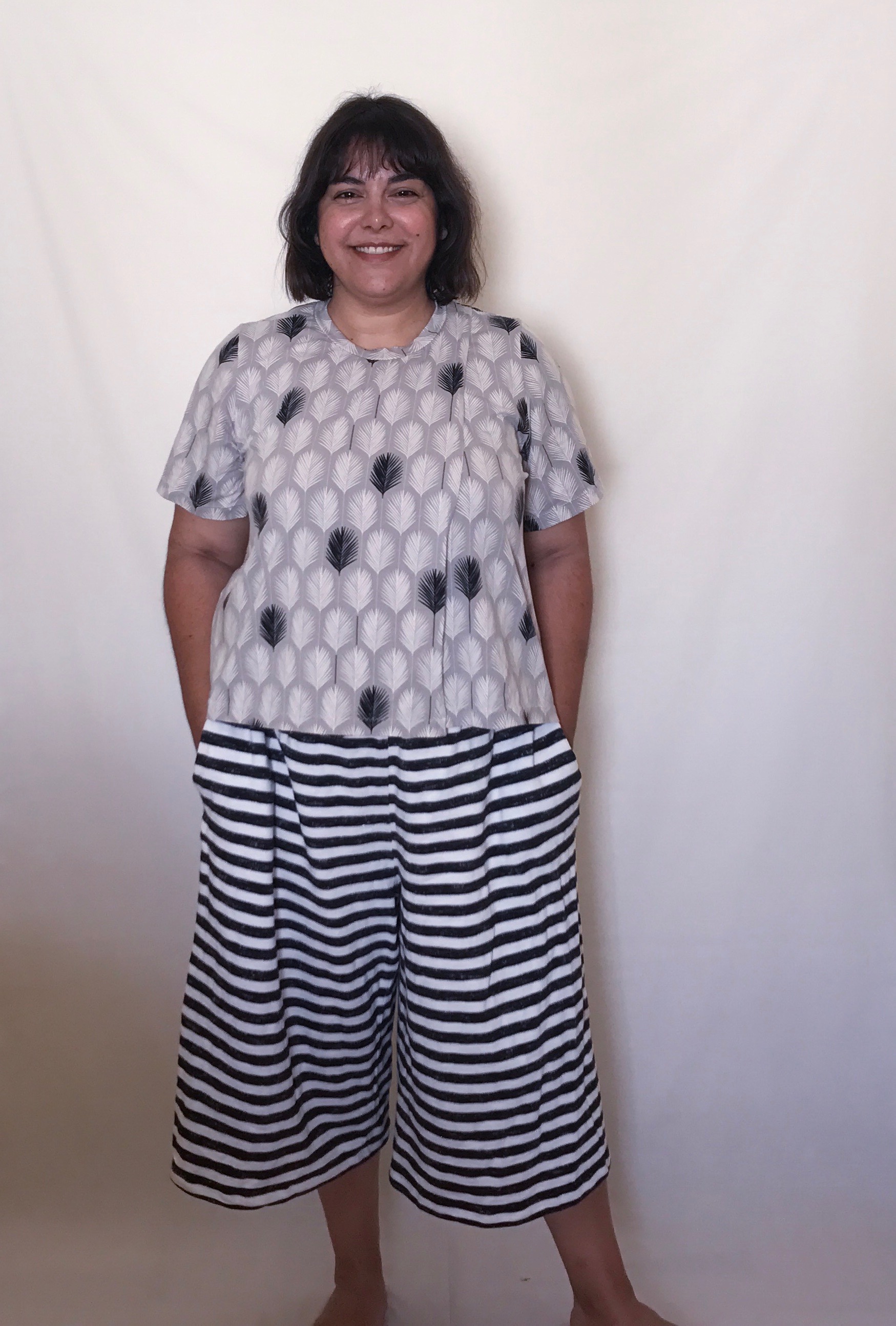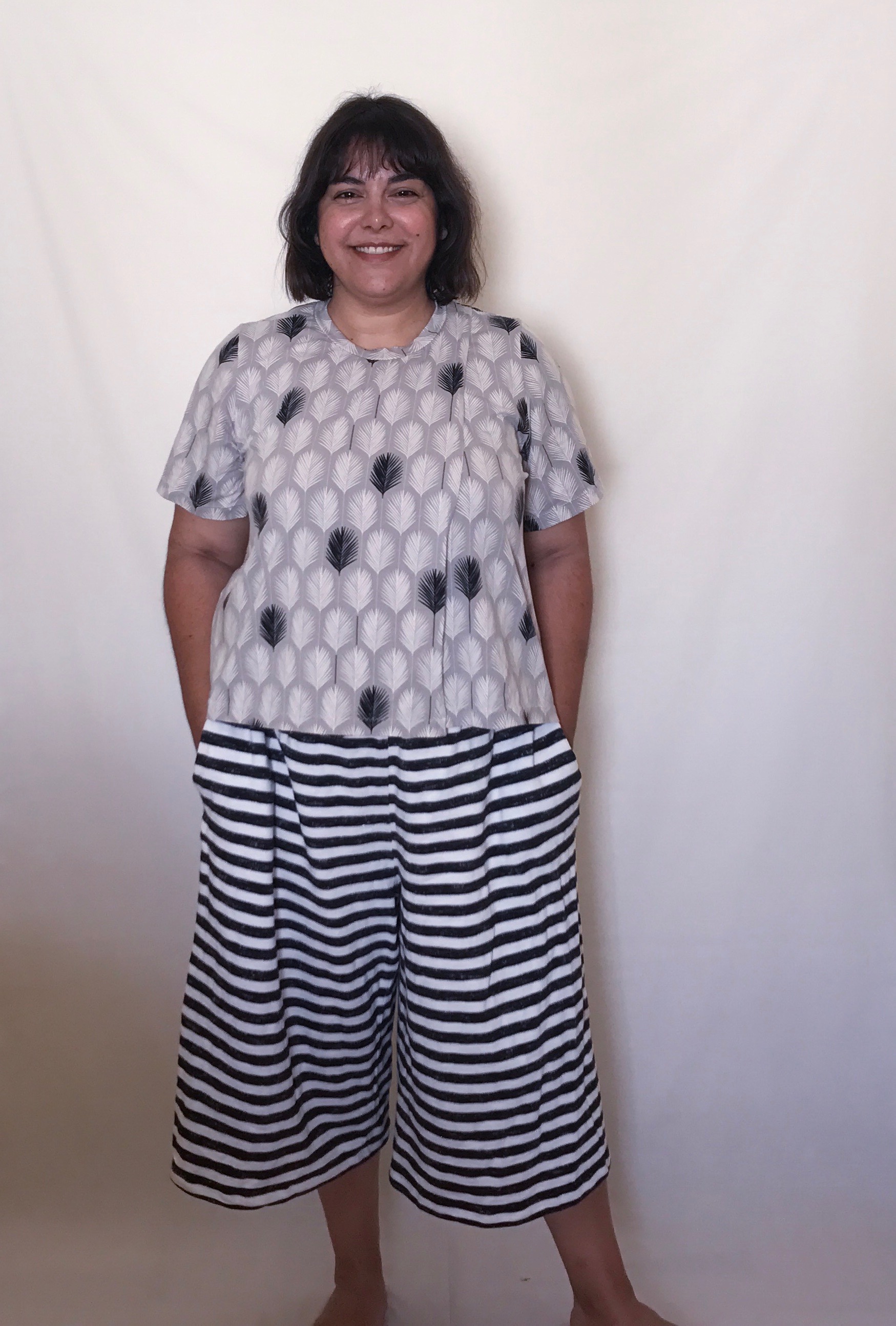 I've been wanting to make a pair of culottes for such a long time, but didn't really feel like doing a big sewing project. So these were just perfect! Quick and easy…  Plus, pockets!
The silhouette is quite full and that's what I love about it, but if you prefer a slimmer fit I would suggest making a size smaller.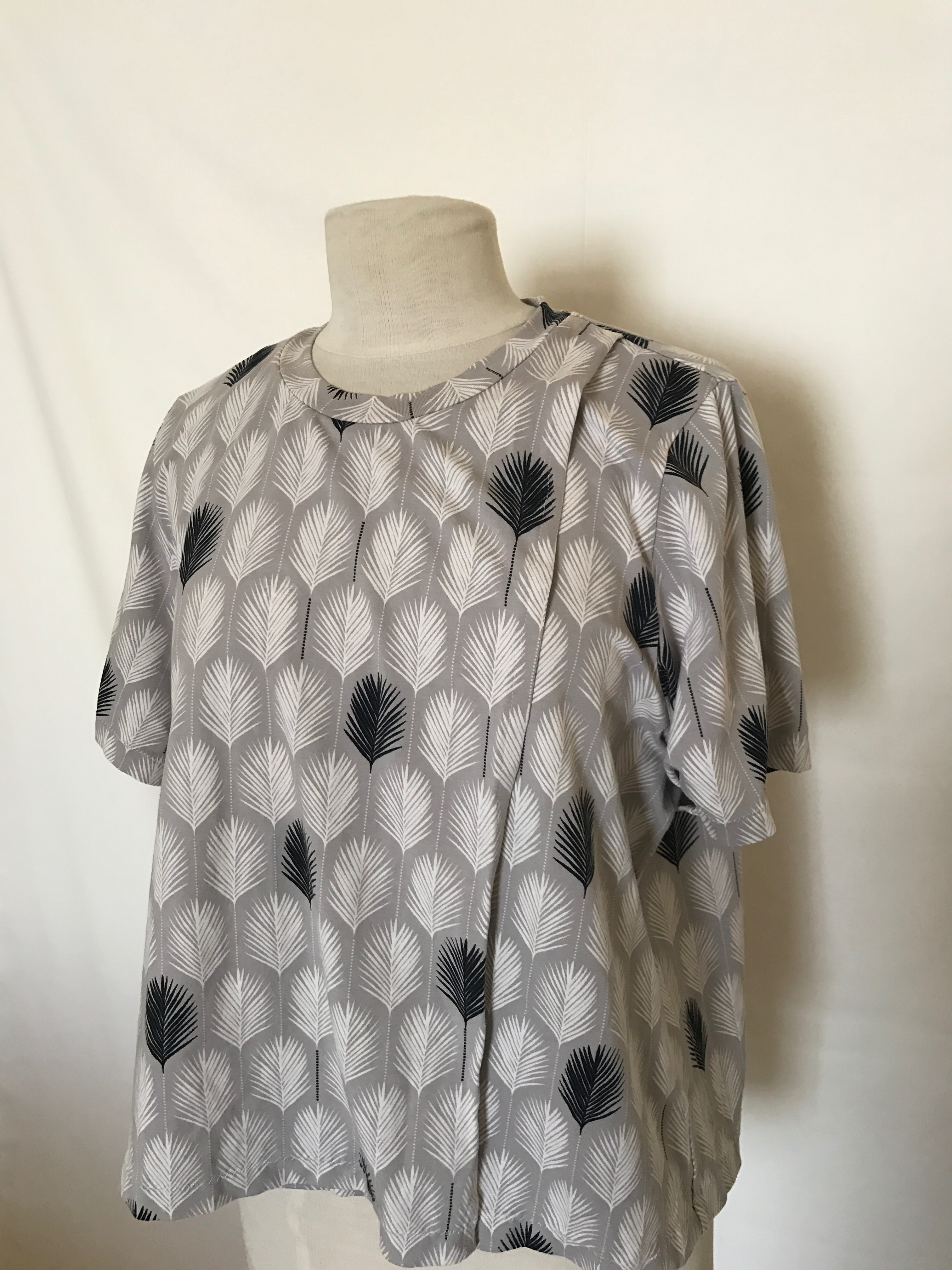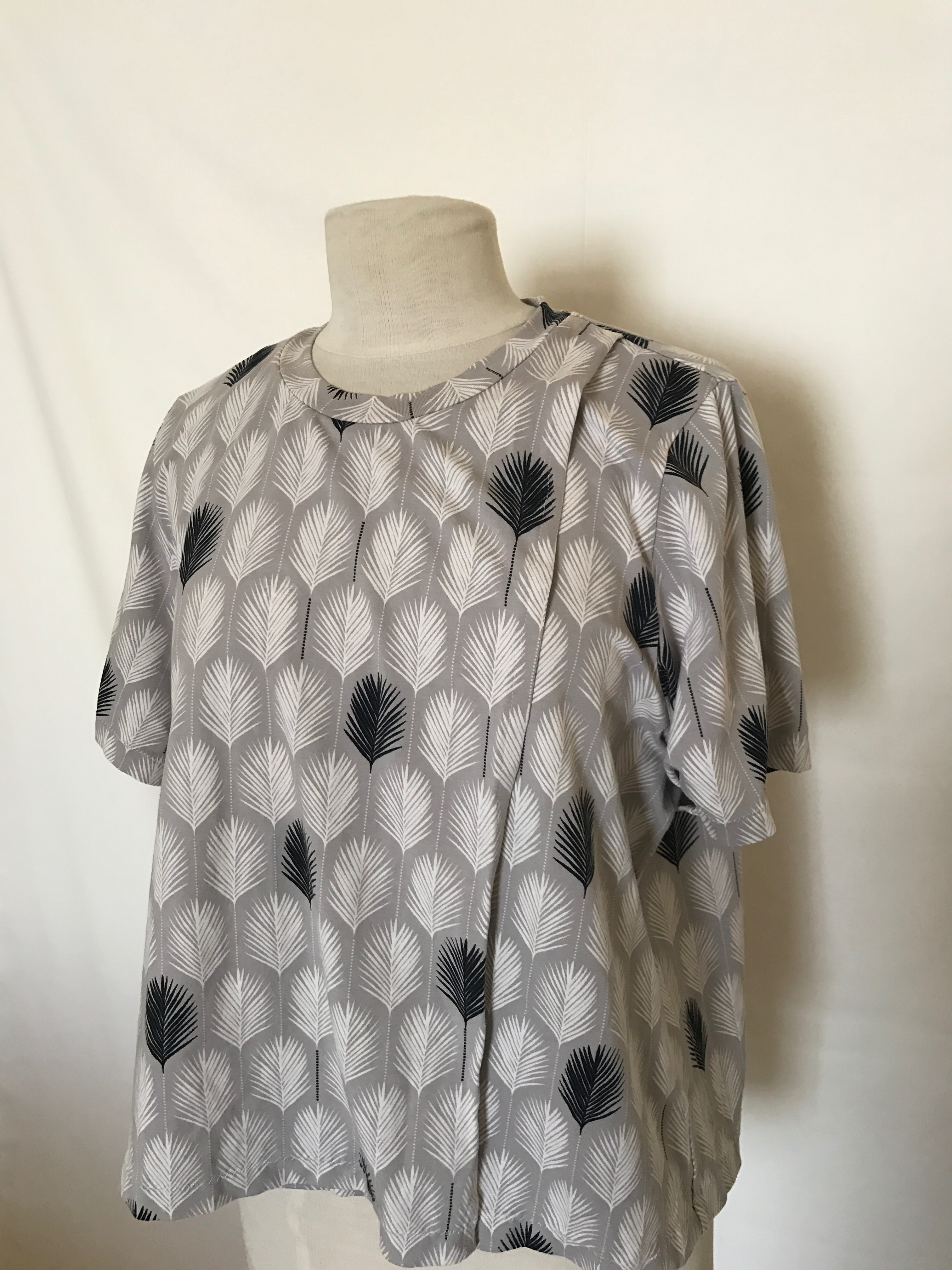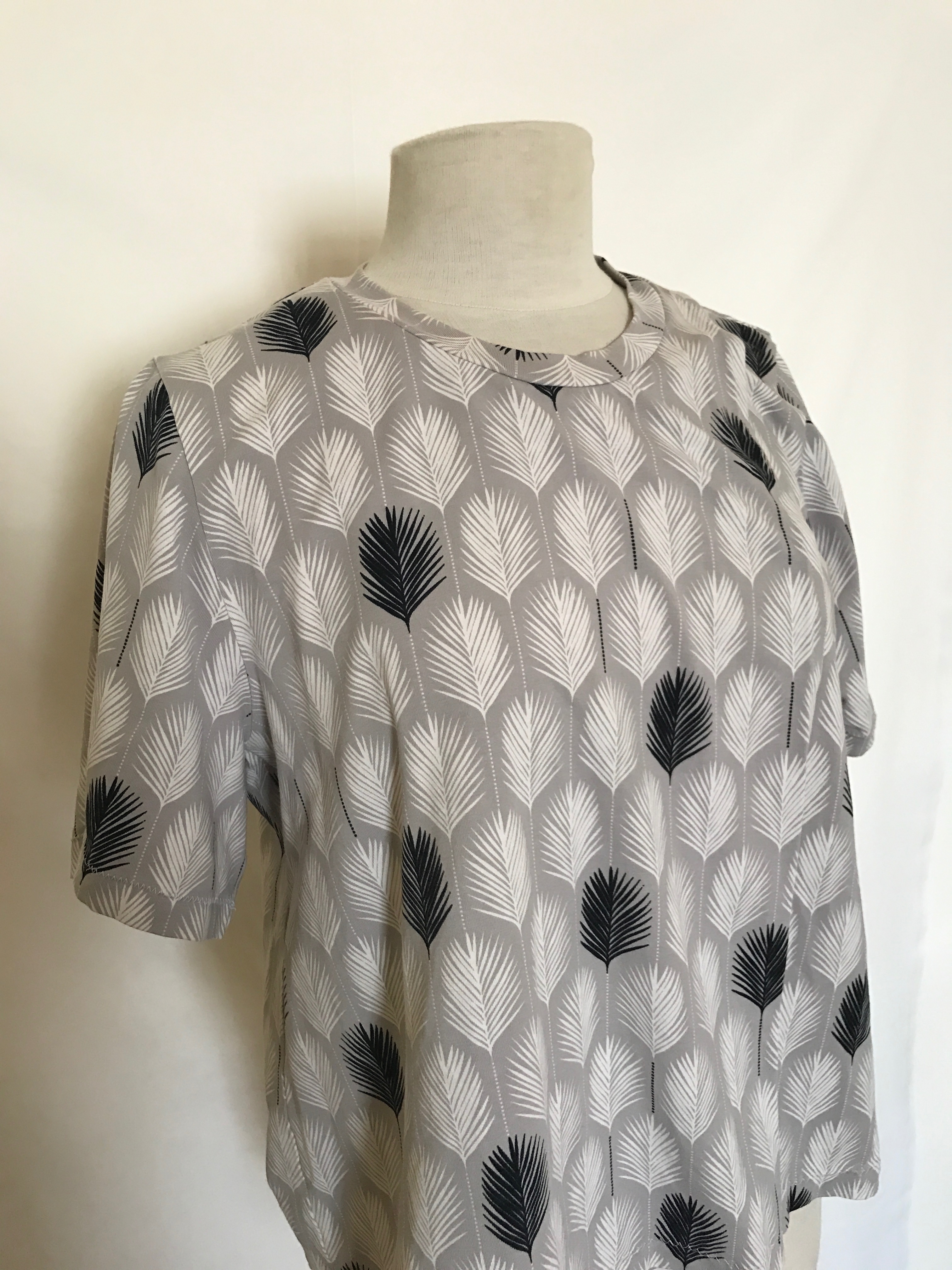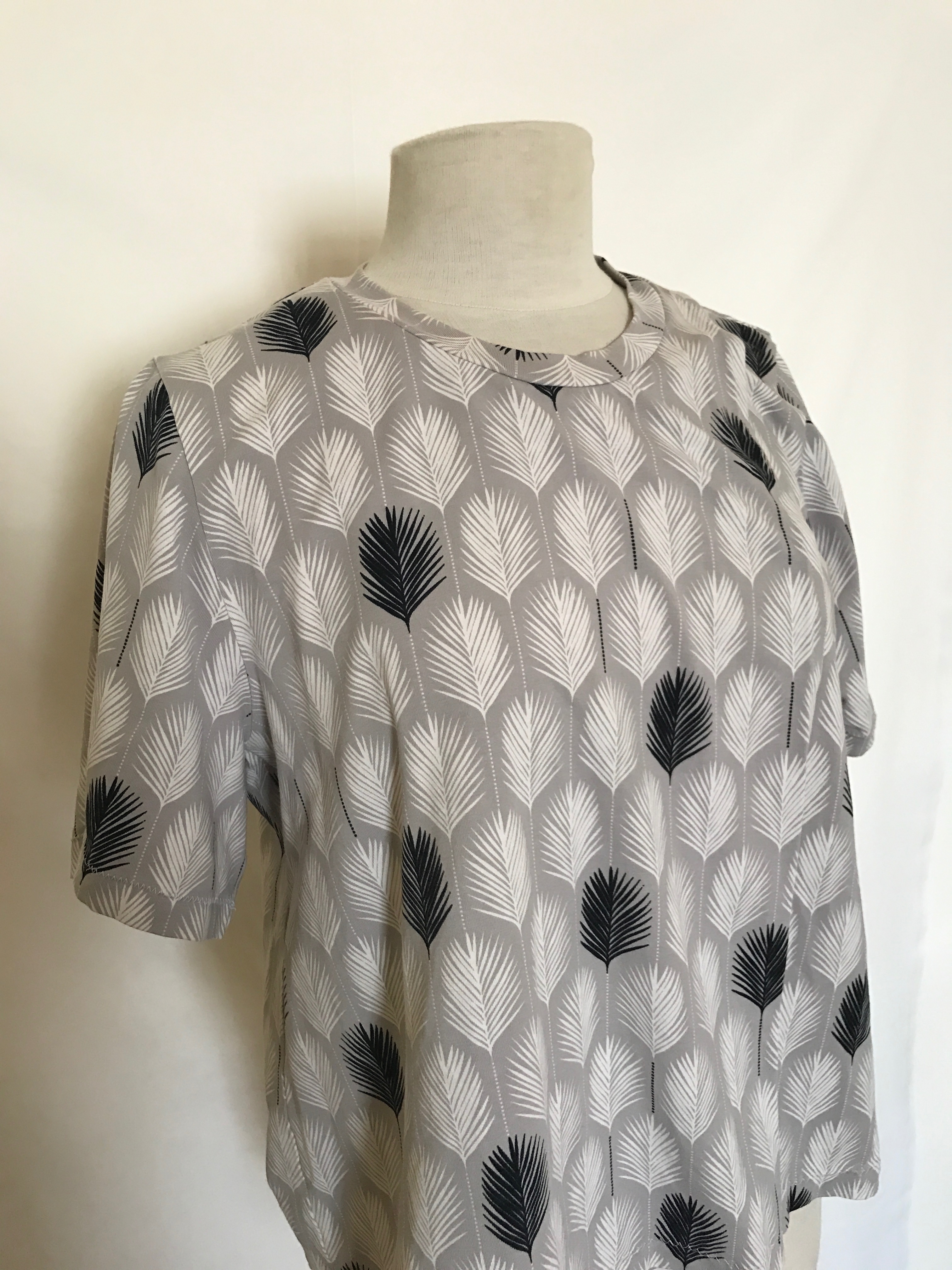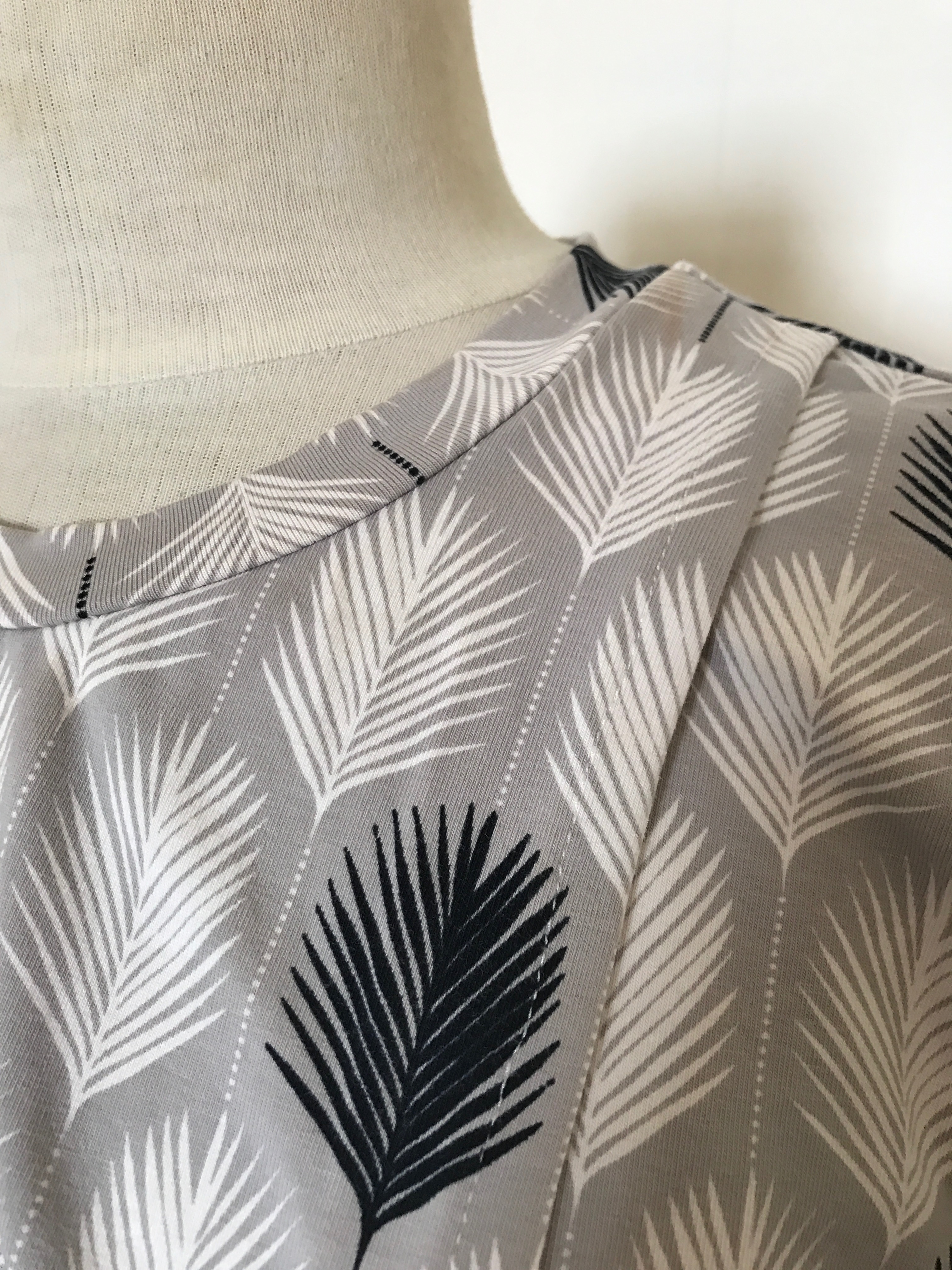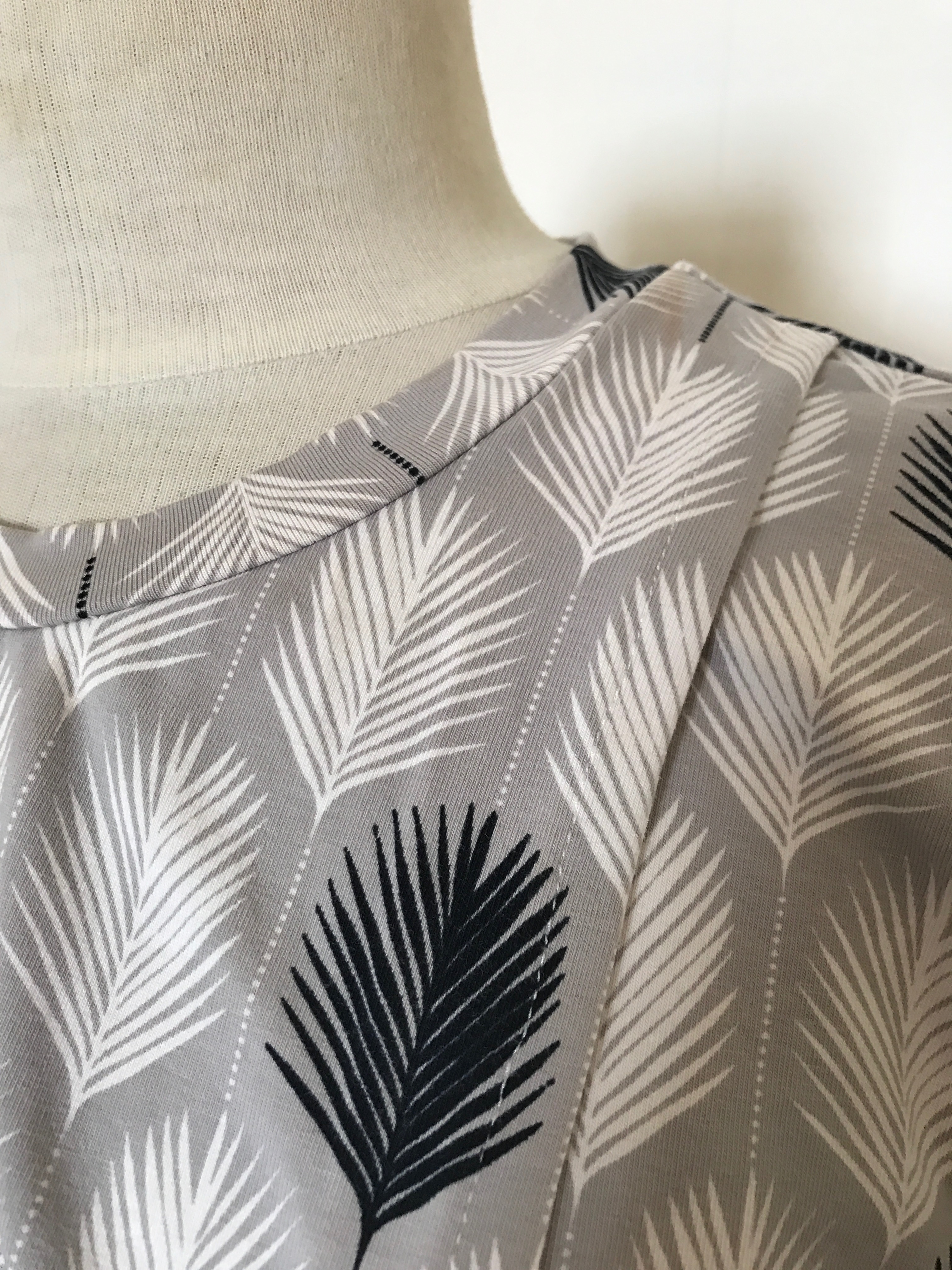 I just love the double front feature on the tee. It makes it quite special and not just another t-shirt pattern. And at the same time it has a very classic style. The cotton jersey is fantastic to sew with. It's a medium weight knit, very similar to a double knit, which makes it perfect for beginners.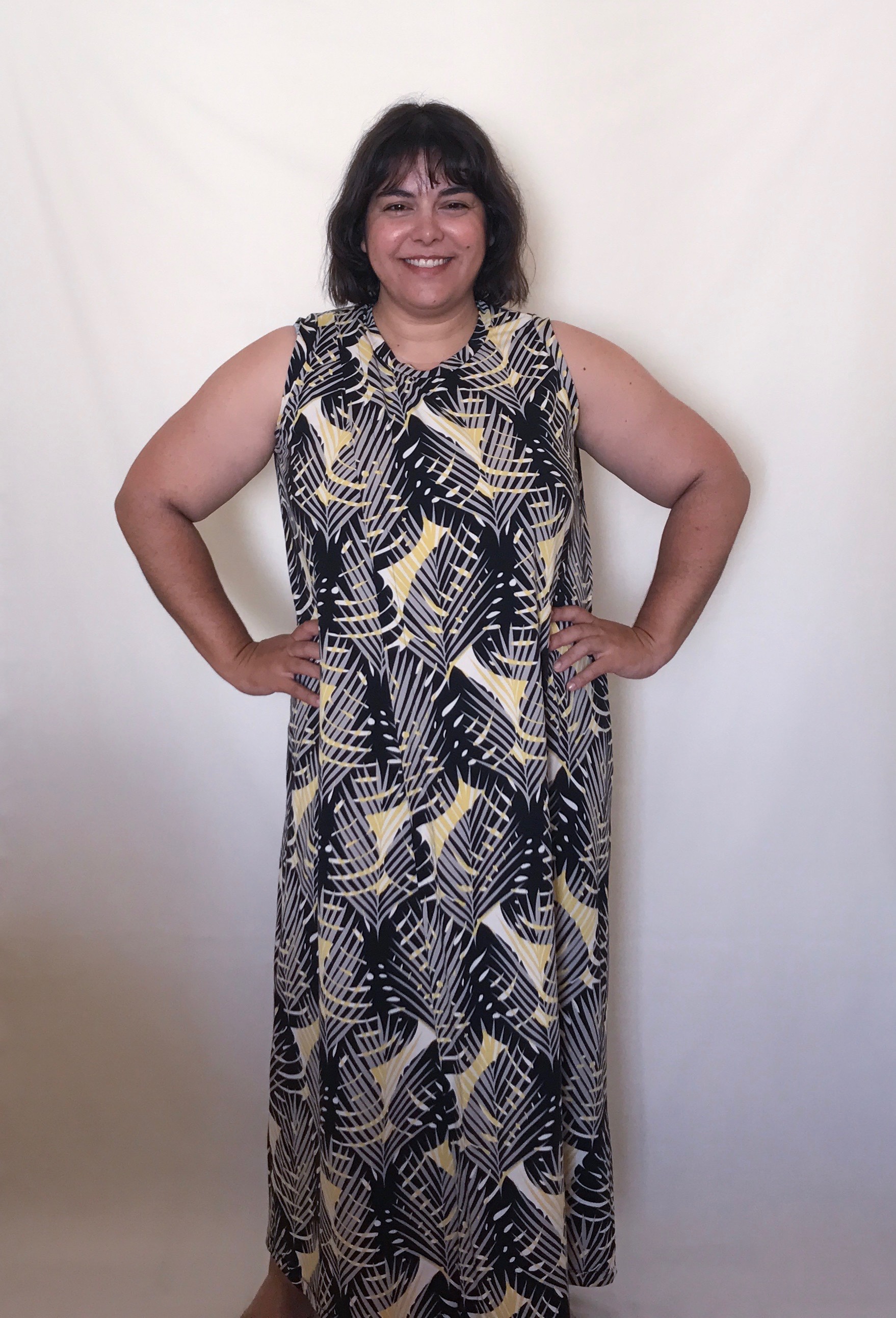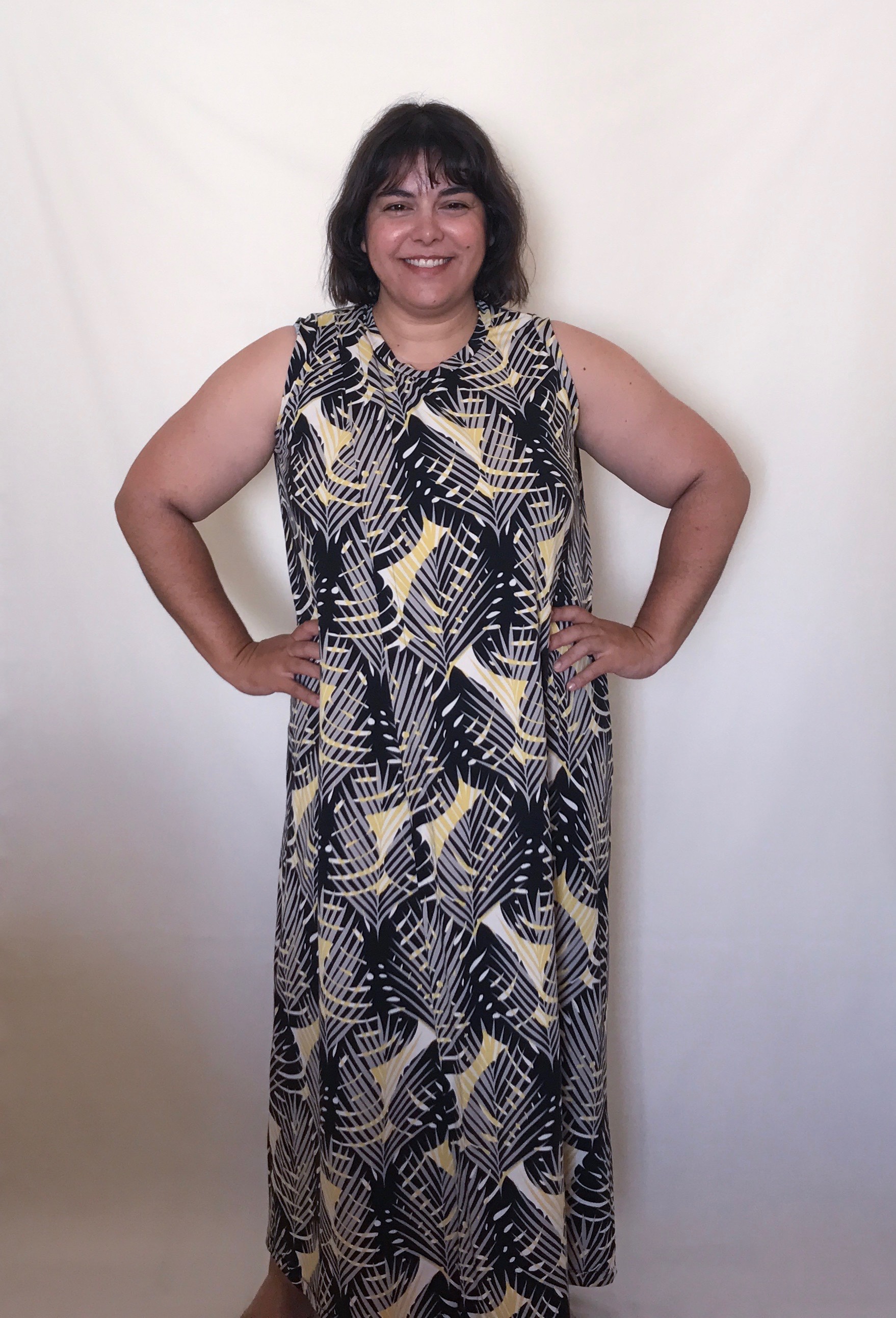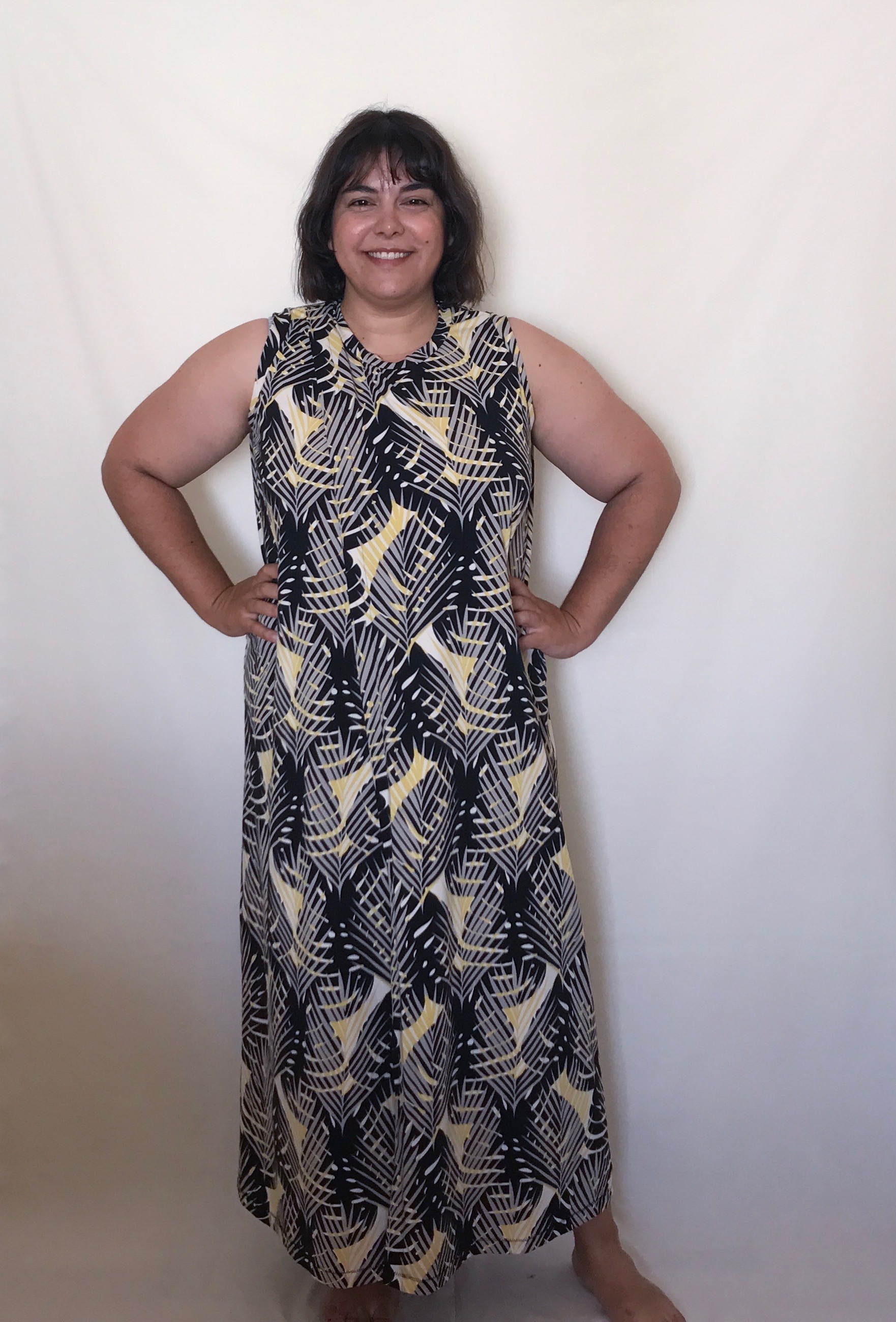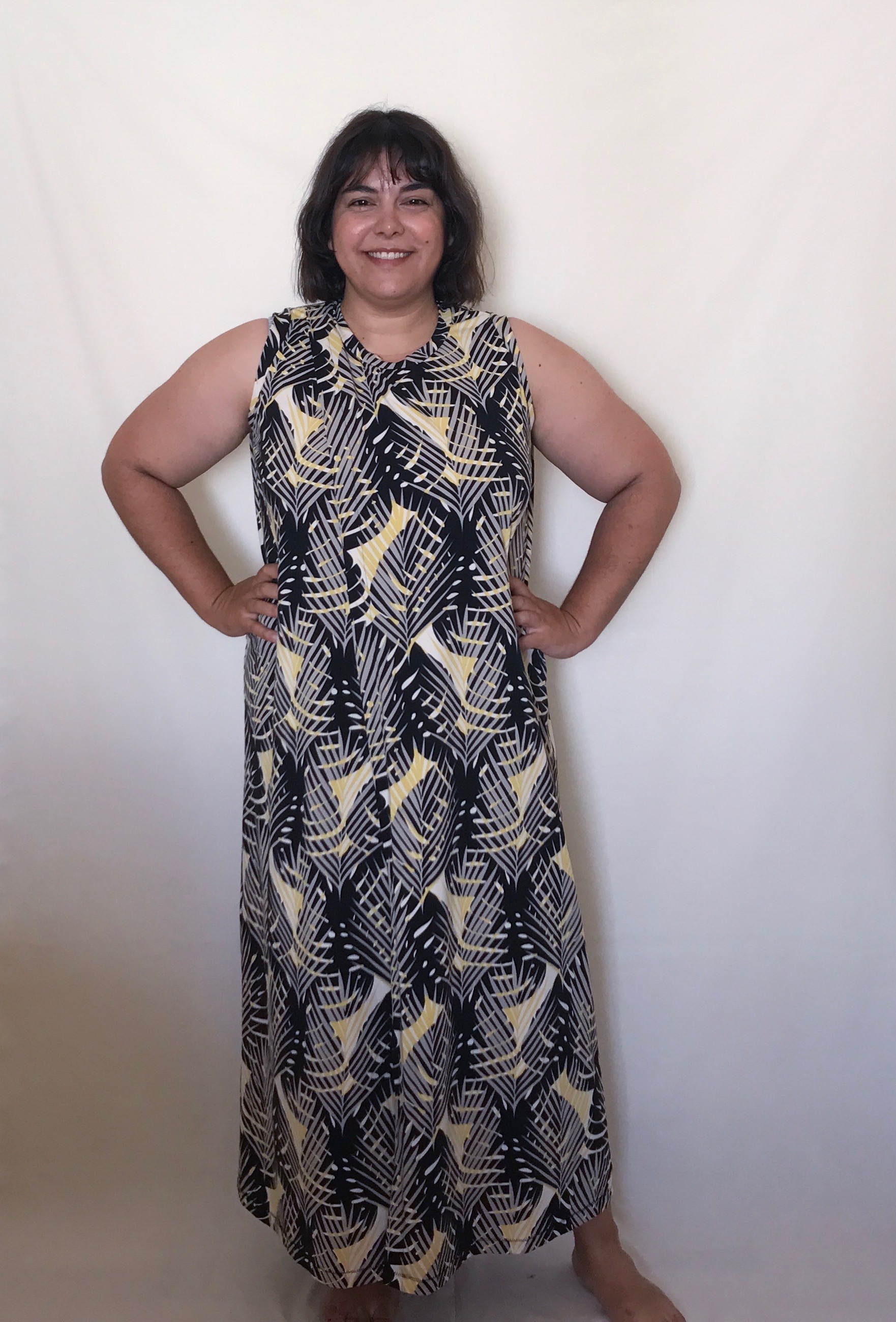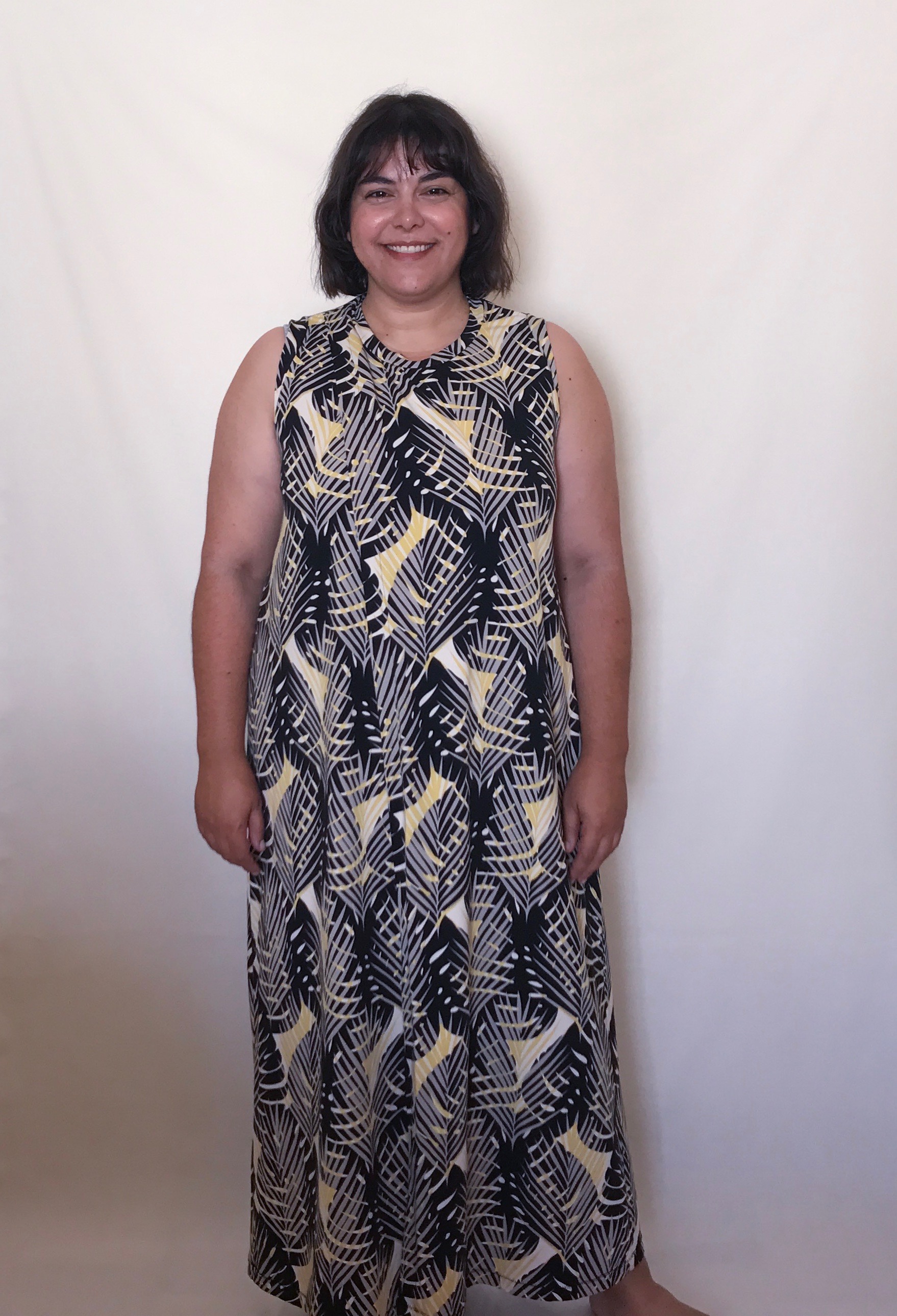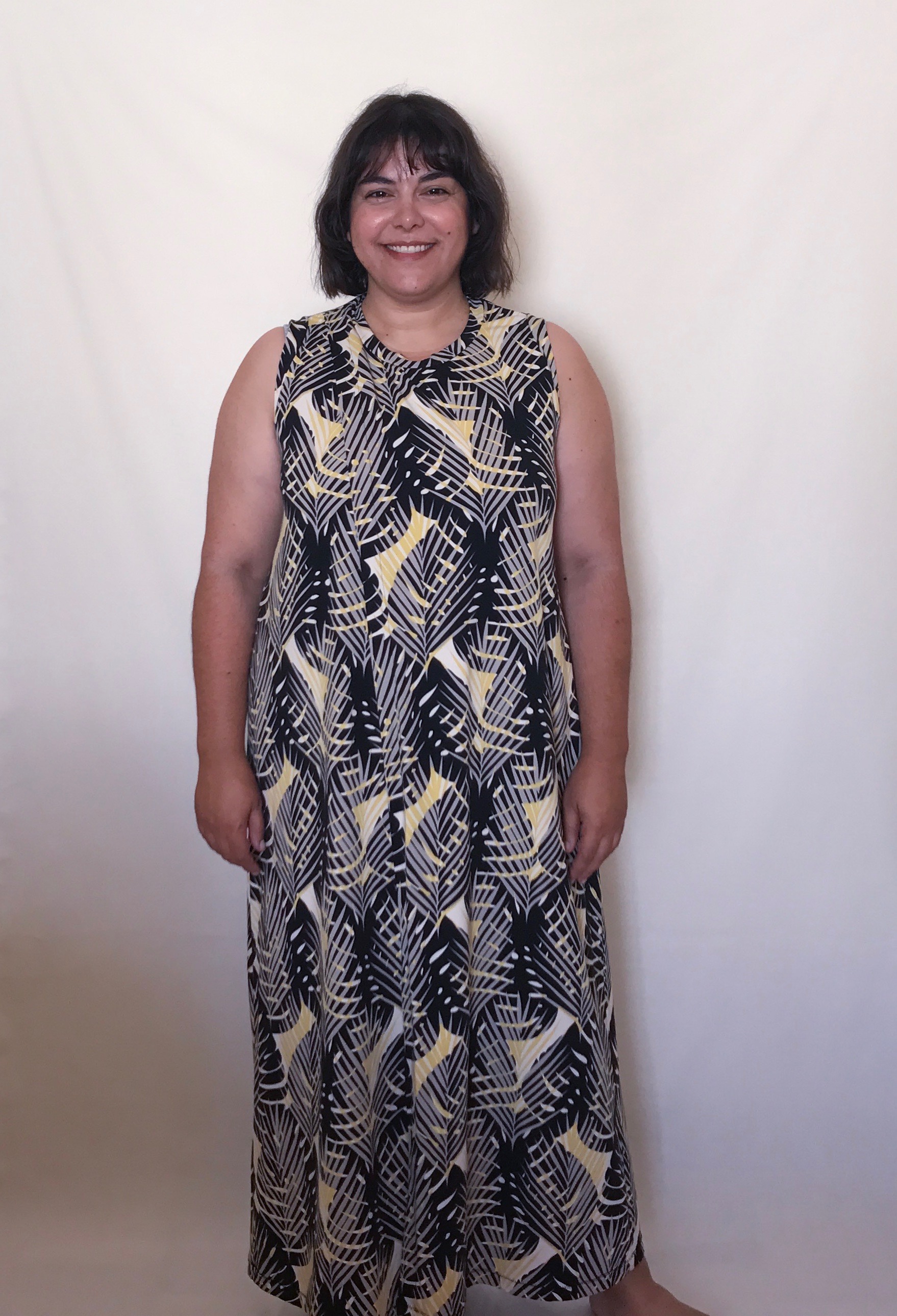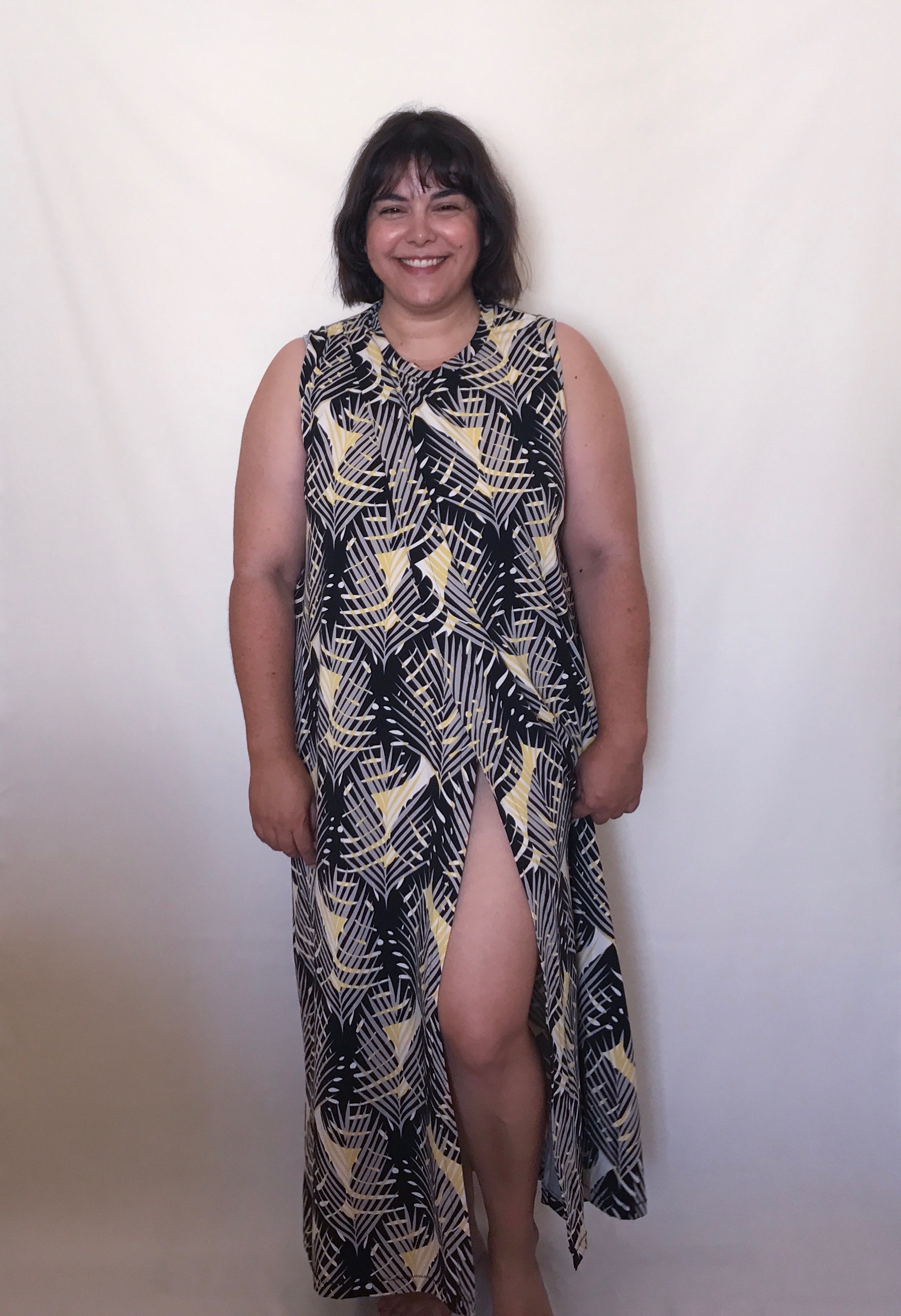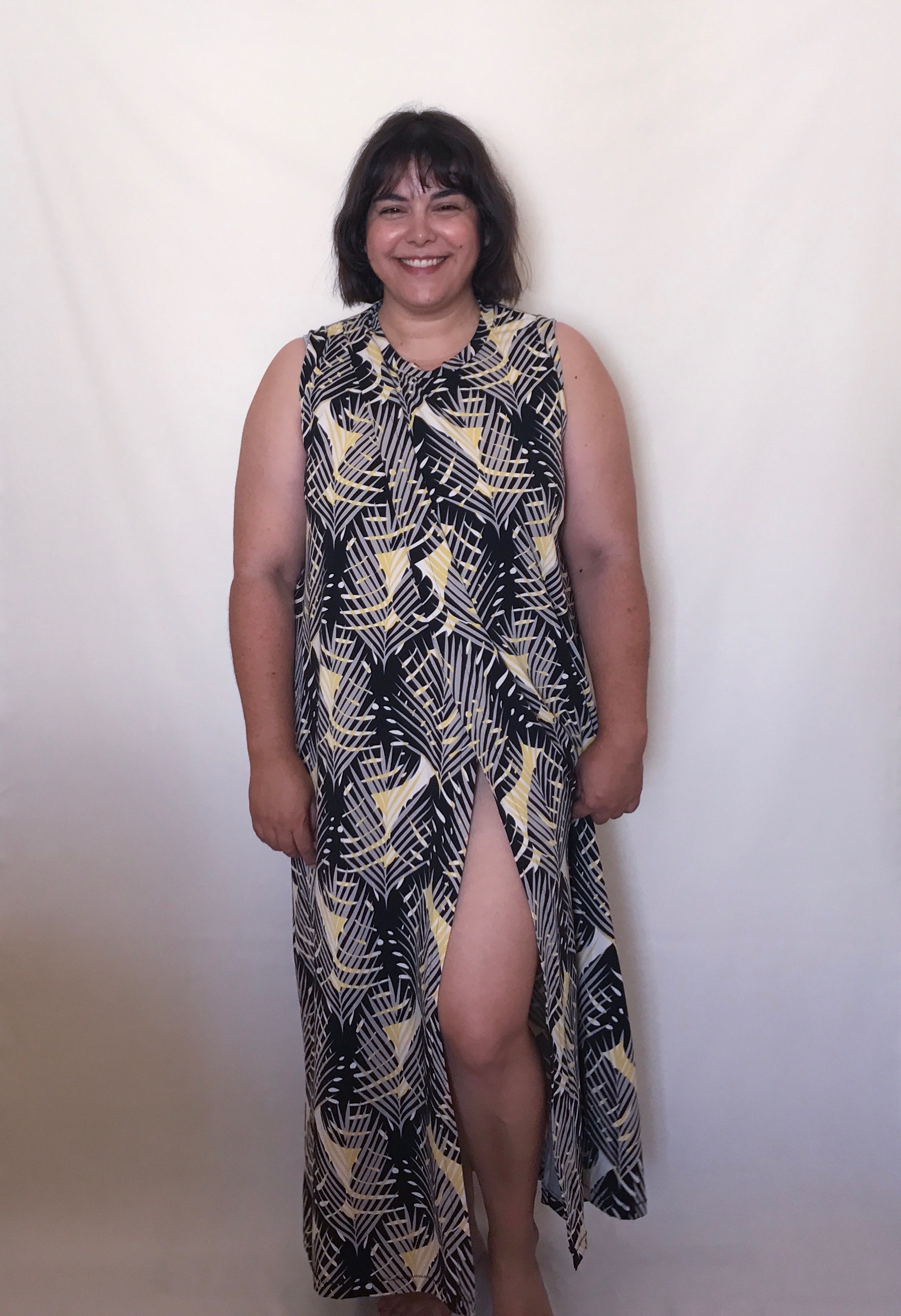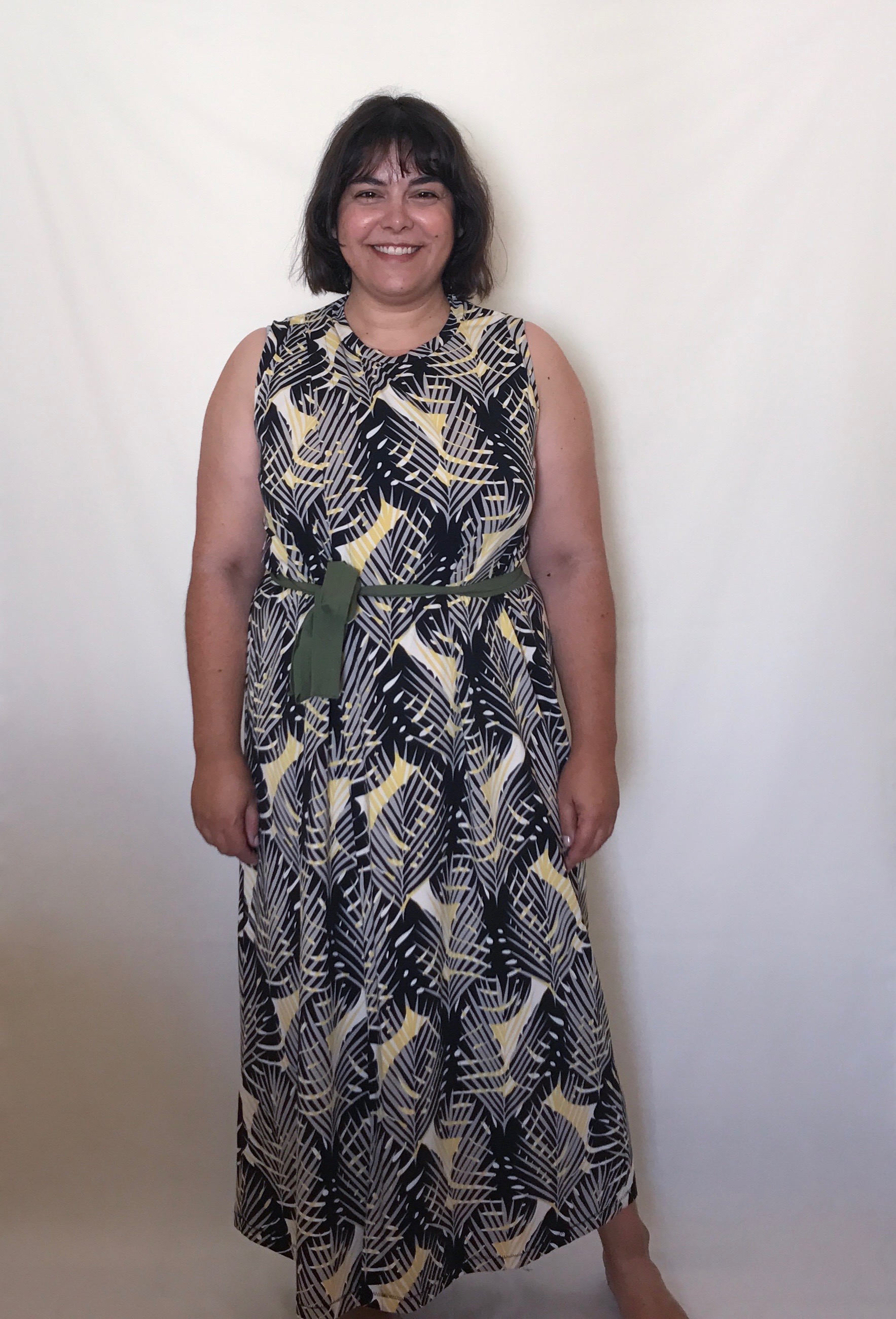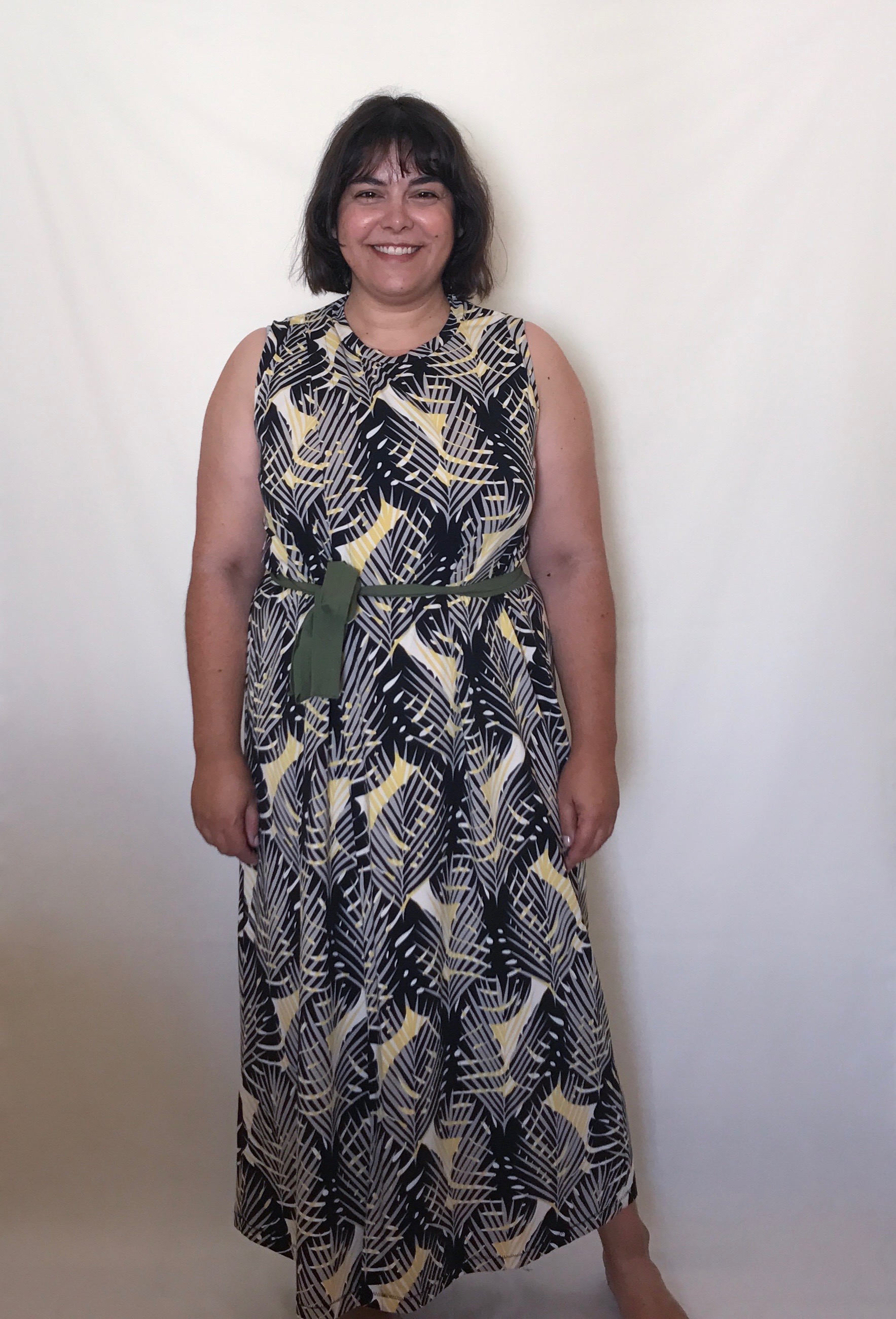 The Anneli pattern also offers a dress option. I love maxi dresses for summer and this print just made it perfect! I didn't add the belt loops, because, silly me, thought I could wear the dress loose. Well, I was proved veeeery wrong on a windy day!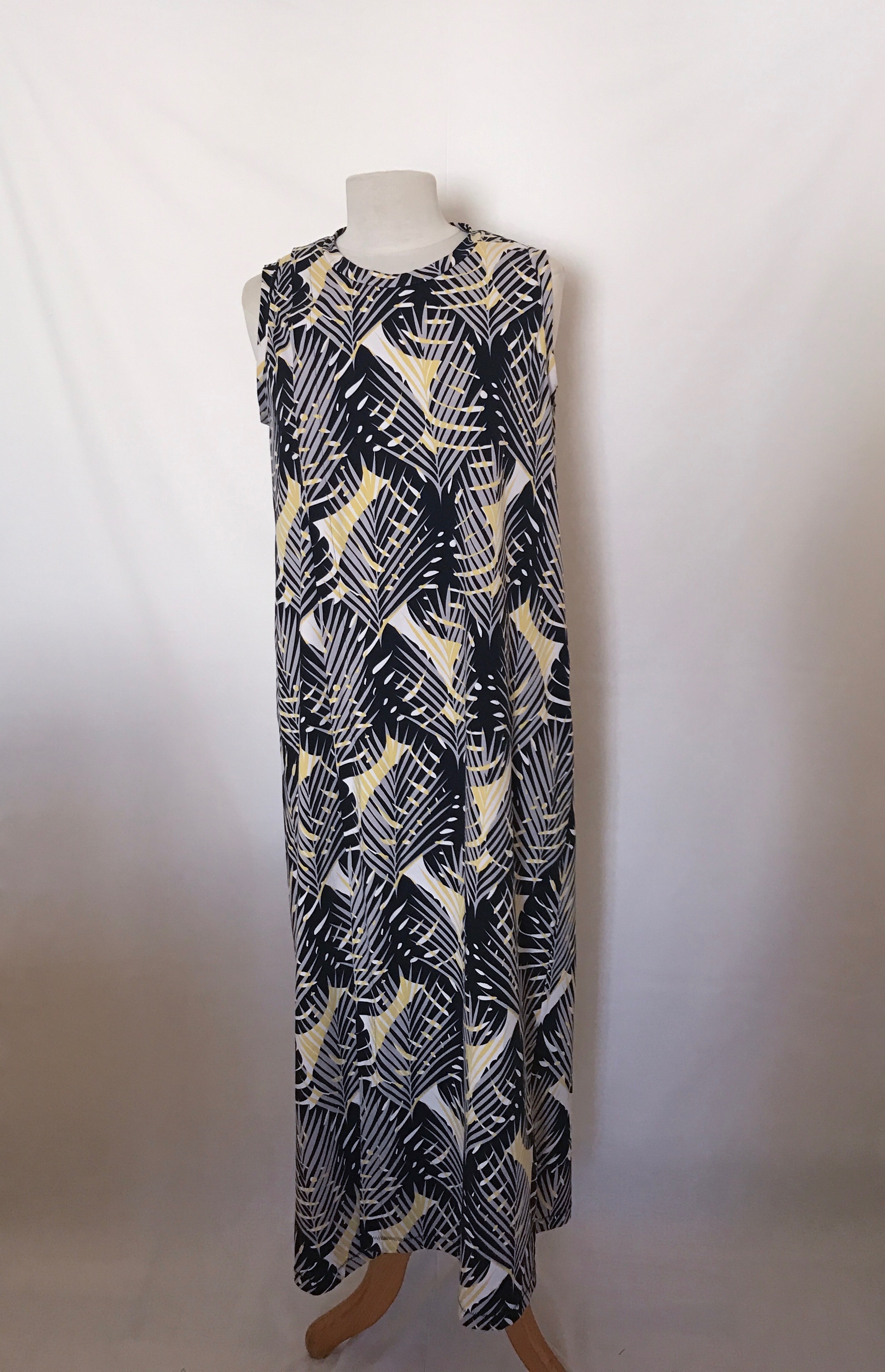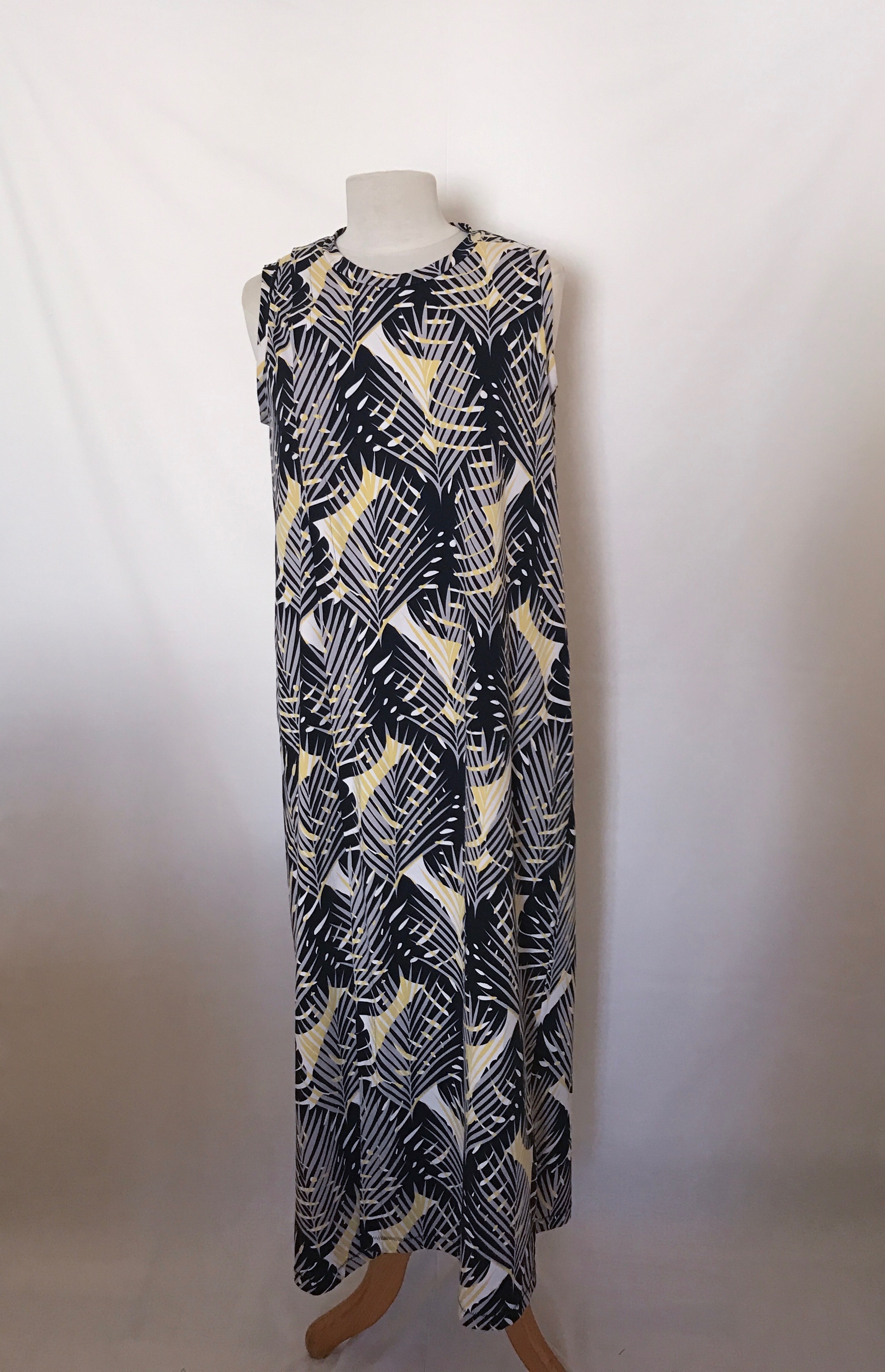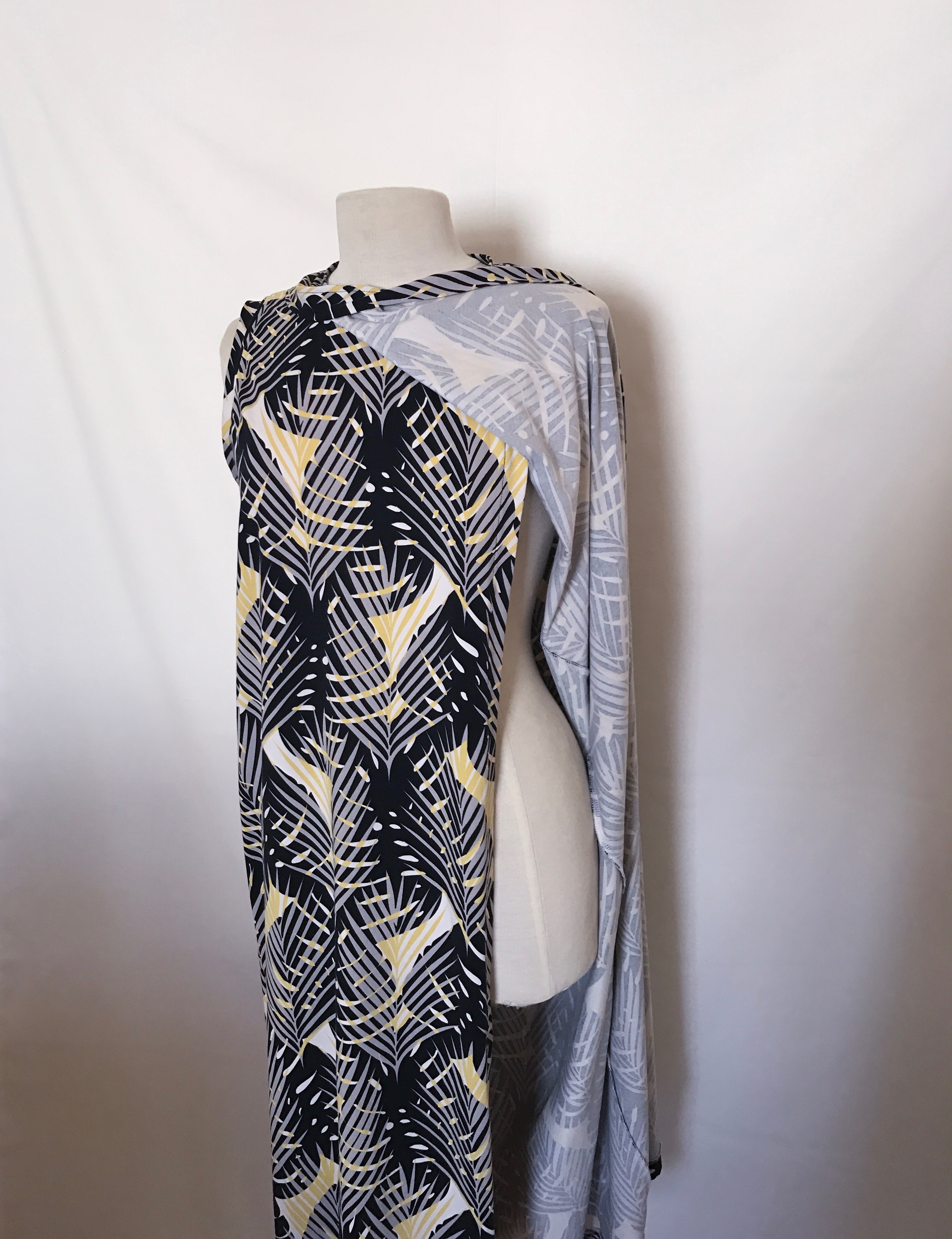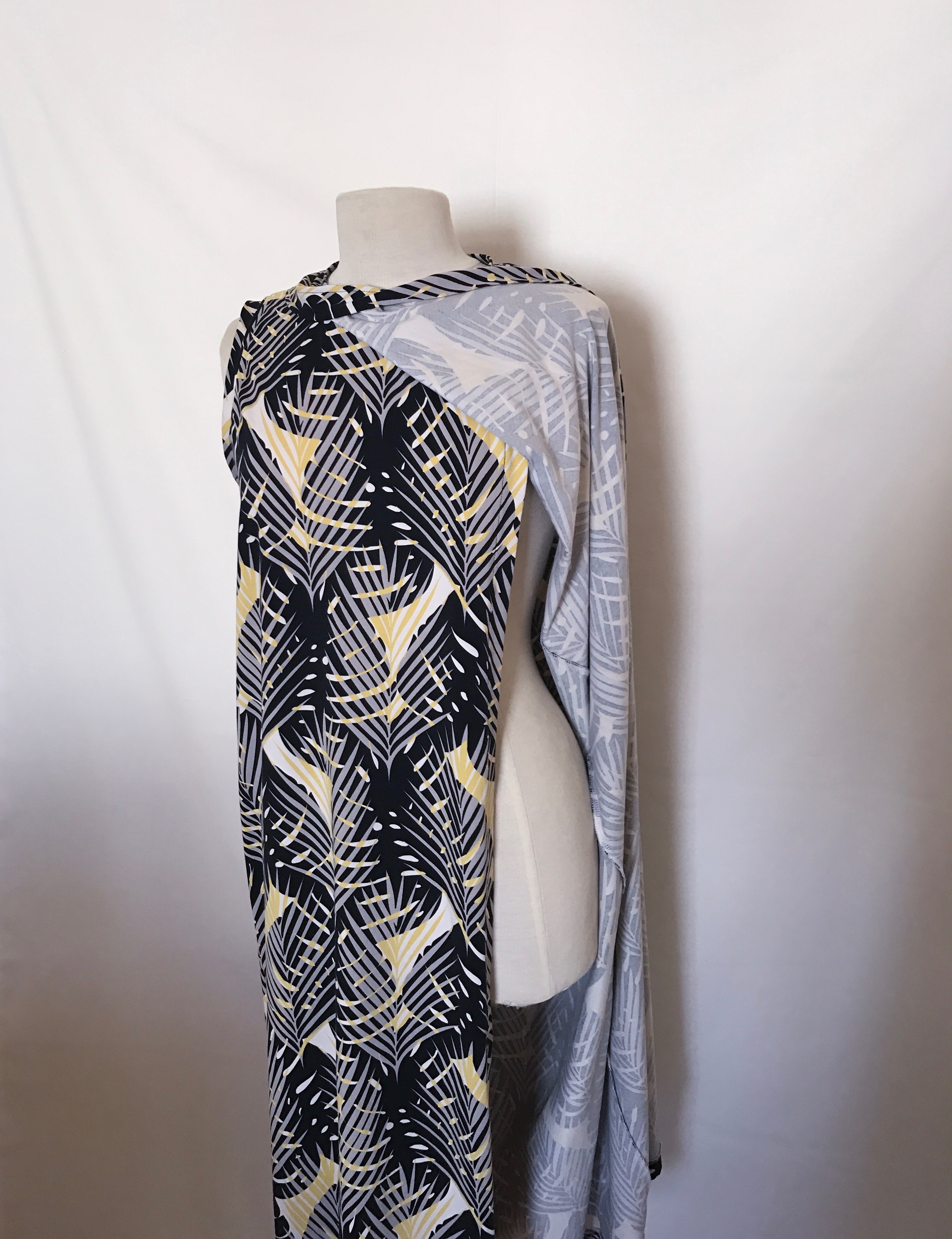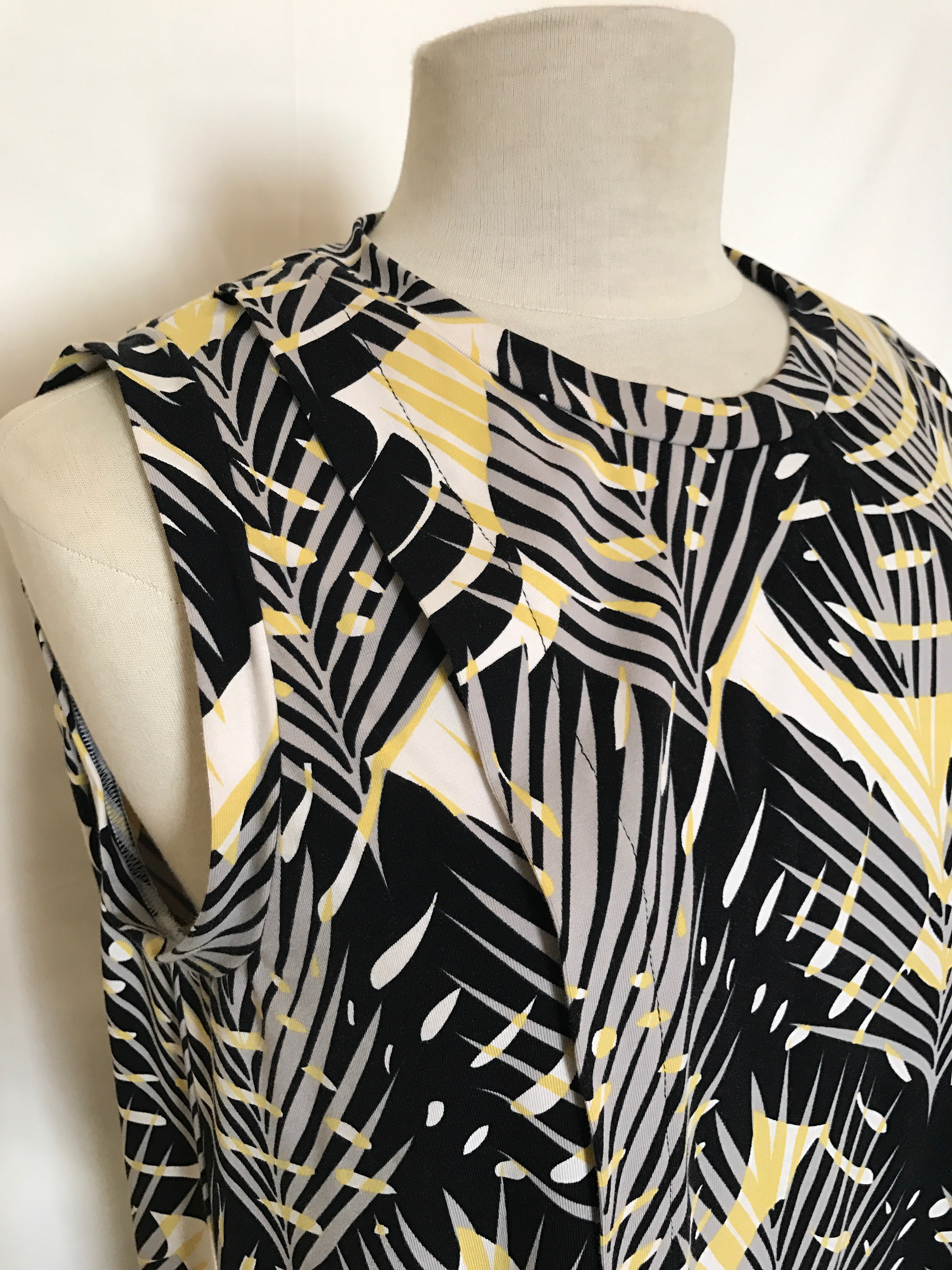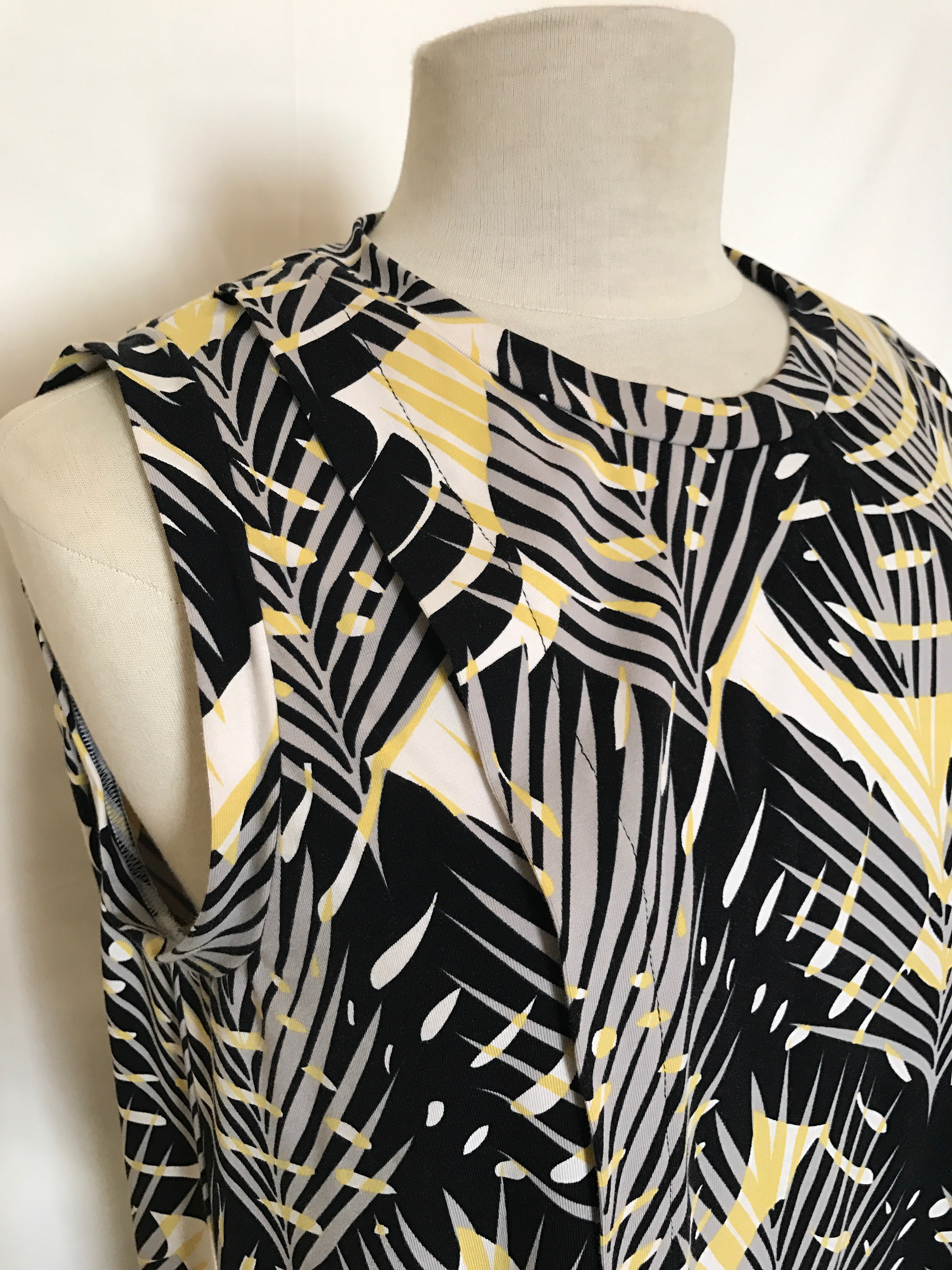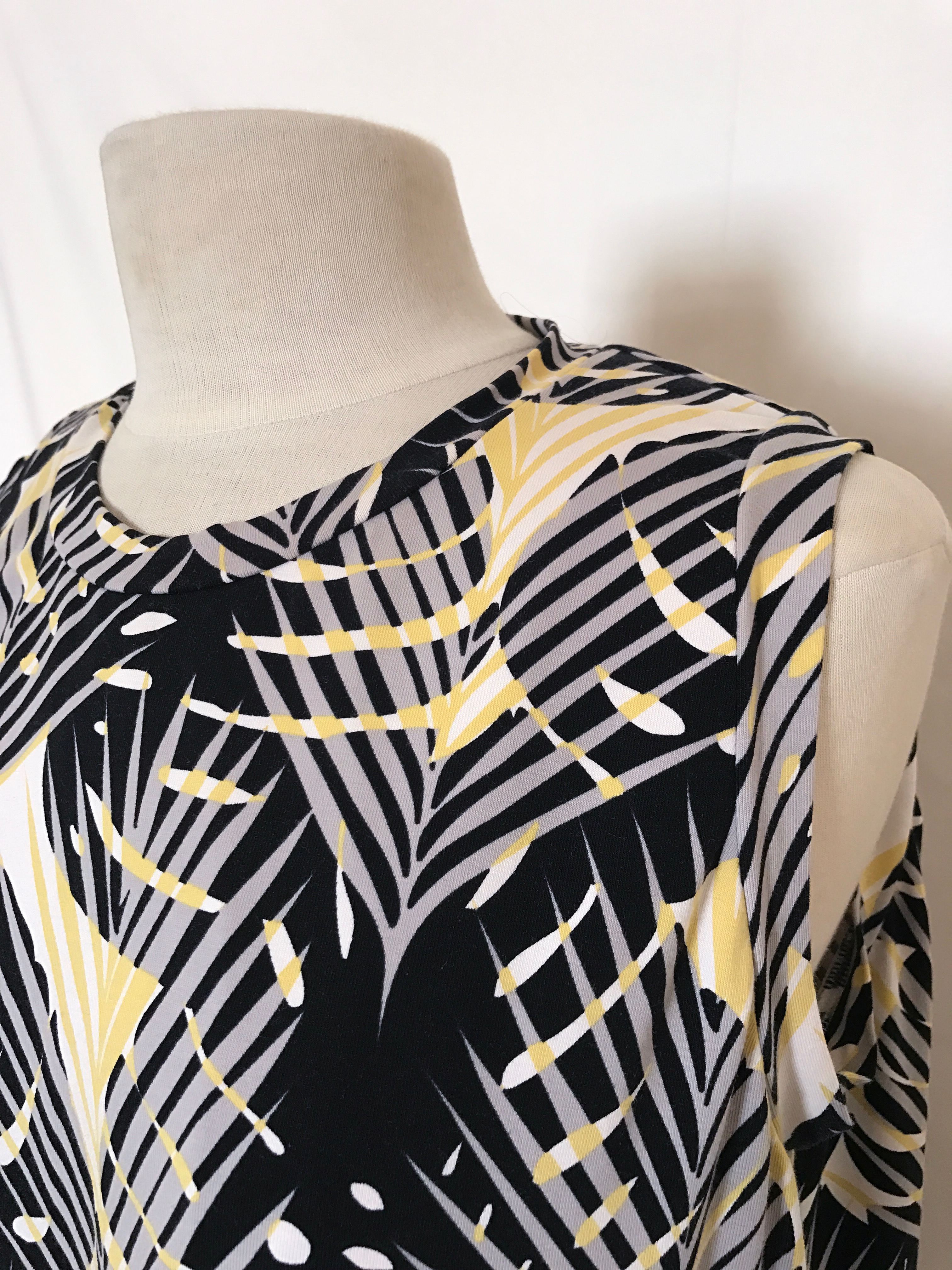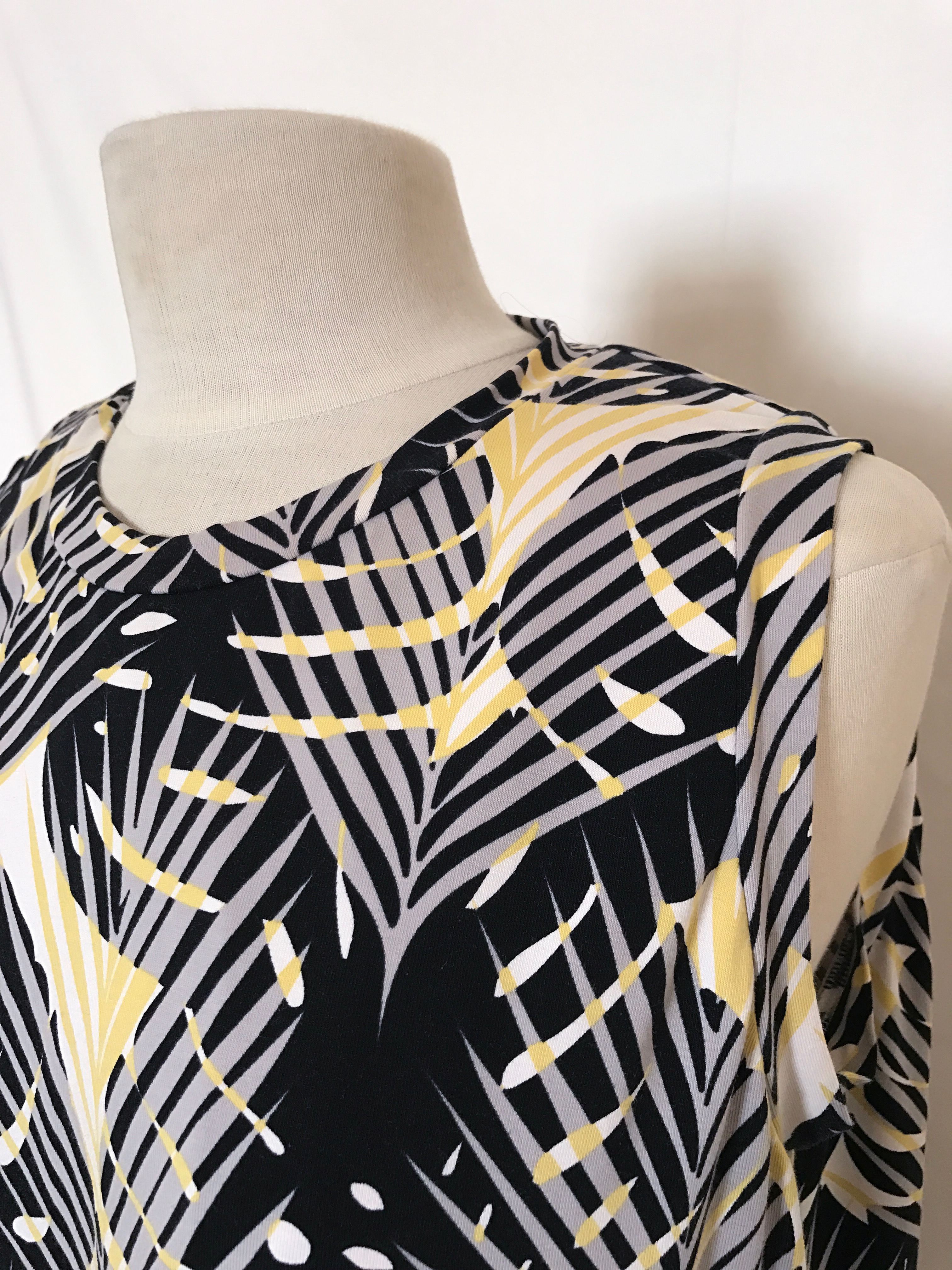 I still prefer to wear it loose and after seeing a photo of Mie wearing the dress with a layer underneath… Genius!! Thank you Mie! This makes me much happier!
You can find all these wonderful prints here. And a new collection of fabrics here. The print I used for my dress is only available in these three colors, which are just as beautiful!
The fabric I used in this post was given to me by NOSH, but all the opinions are my own.