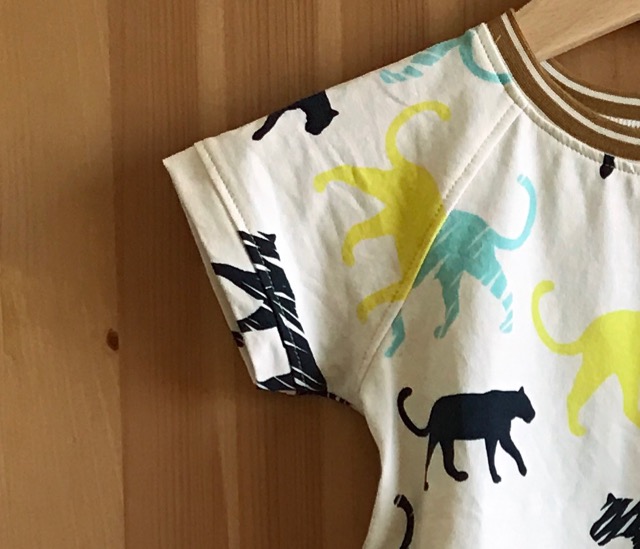 Hemming knit fabric
For those who know me well, my love for sewing knit fabric isn't breaking news. When I started sewing my boys clothes, I wanted them to be able to run around and still look nice. Cotton jersey was the obvious choice for me!
After buying my overlock machine, sewing this kind of fabric became soooo much easier and faster! But when it came to hemming, I didn't seem to find a pleasing solution.
For the first attempts I used the double needle, but the seam curled and I could never get the thread tension right. Then my friend Inês gave the tip to serge the raw edge first and then sew with a double needle. This worked much better, but my kids kept ripping the seam. So I needed to make the seam stronger and since I intended on selling my handmades, I couldn't even bare the thought of not making a quality, durable piece of clothing.
As all of this was going through my head, someone asked me if I could teach how to use an overlock machine. To do this I had to read the users guide (this time read it all the way through!) and the solution to my problem was right there! Under my nose the all time! Eureka!! I could use the overlocker to hem knits!!
Here's a little tutorial on how to use your overlocker to hem knit fabric.
You'll first need to set up your machine to make a 3 thread overlock stitch, by removing one of the needles, left or right. If you want a narrow seam then remove the left needle, if you prefer a wider seam, remove the right needle. Also remove the knife.
The pressing iron is going to be your best friend. Turn the hem length to the wrong side and press well. Place the fabric right side up, turn the folded hem and press well again.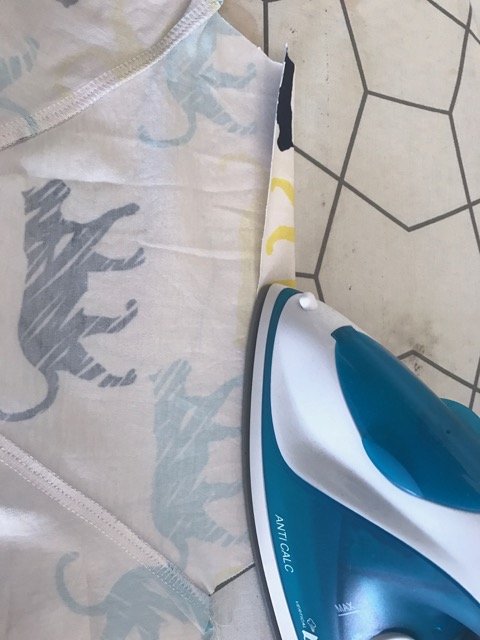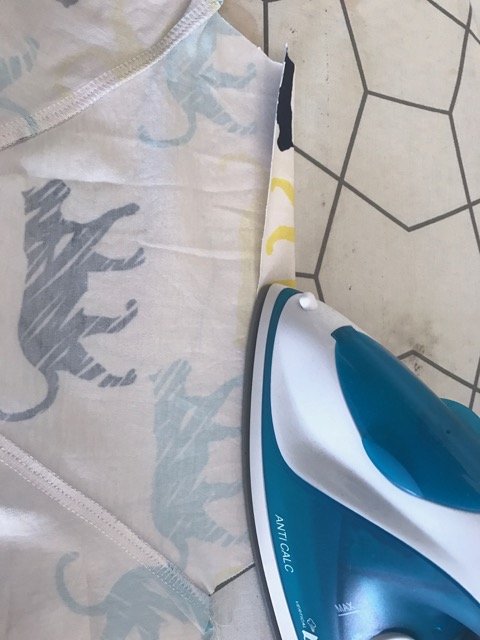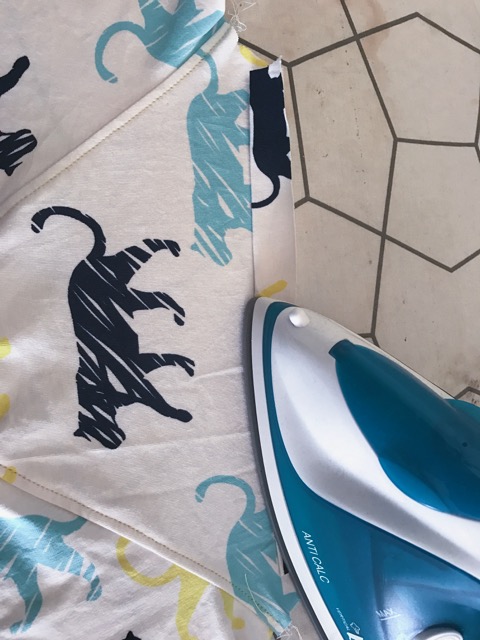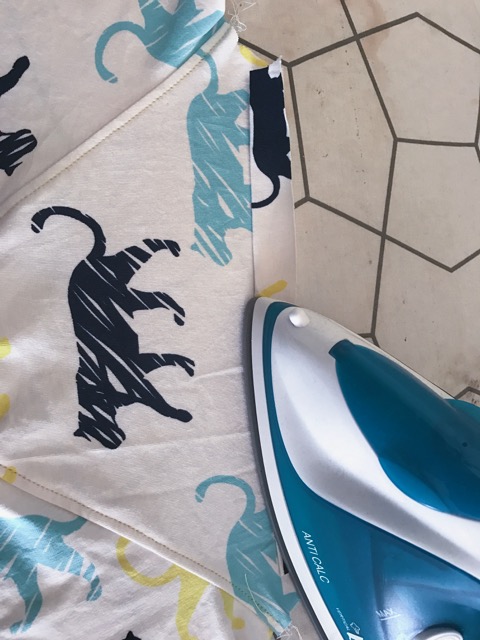 Place the fabric wrong side up on the machine. You are going to serge the folded edge, but be careful NOT to cut any of the fabric, if you haven't removed the knife.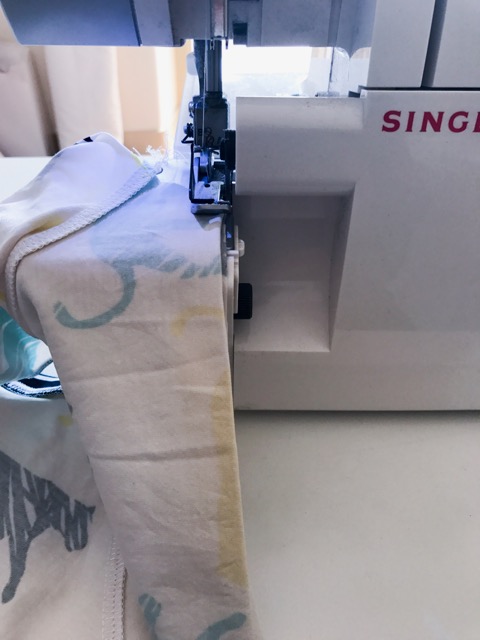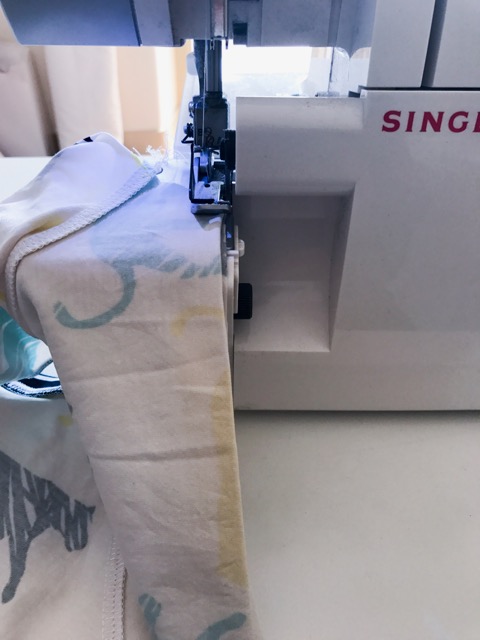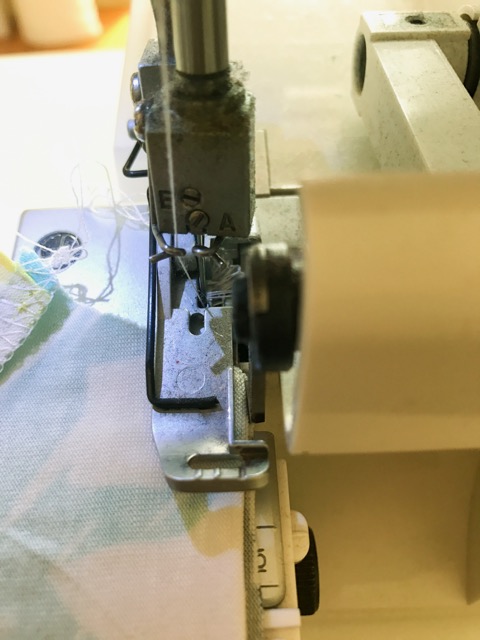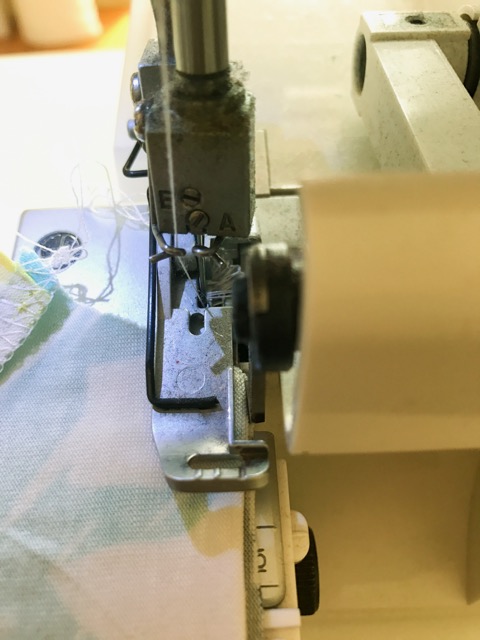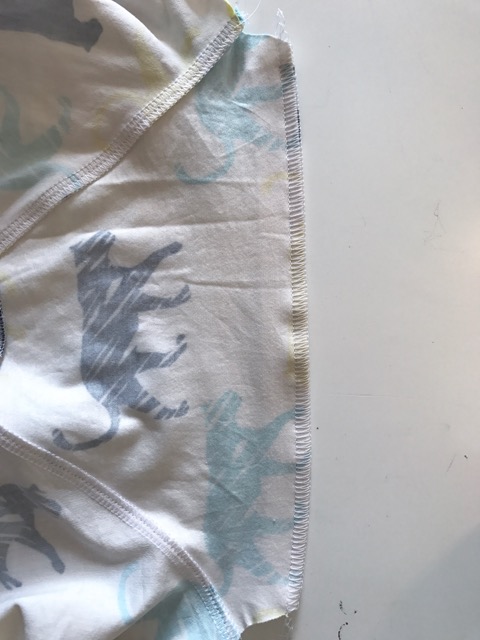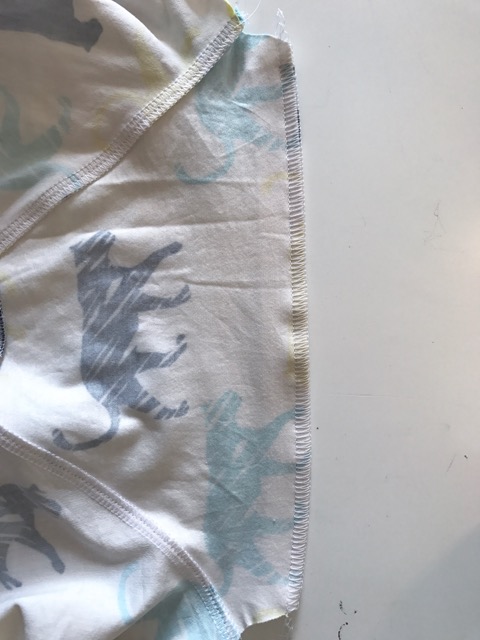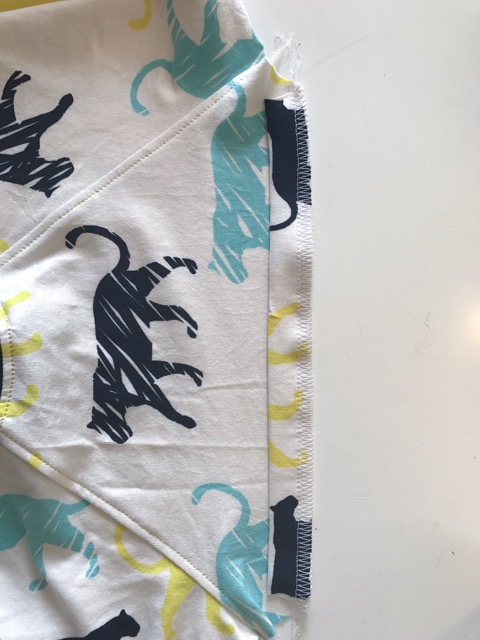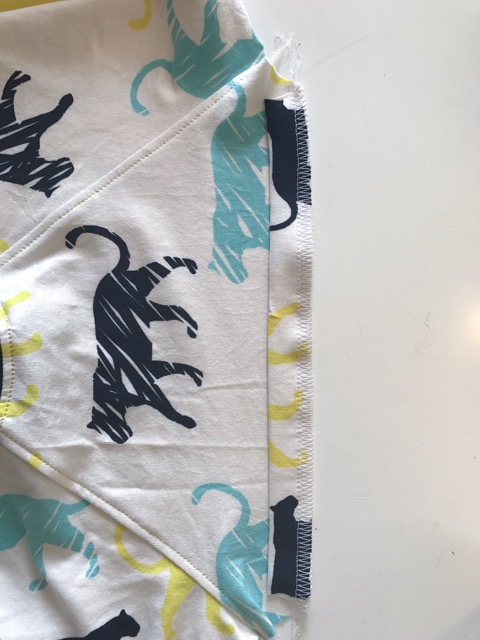 Turn the folded hem right side up and press it well. Press it again on the wrong side of the fabric. Topstitch the close to the seam on the right side. And you're done!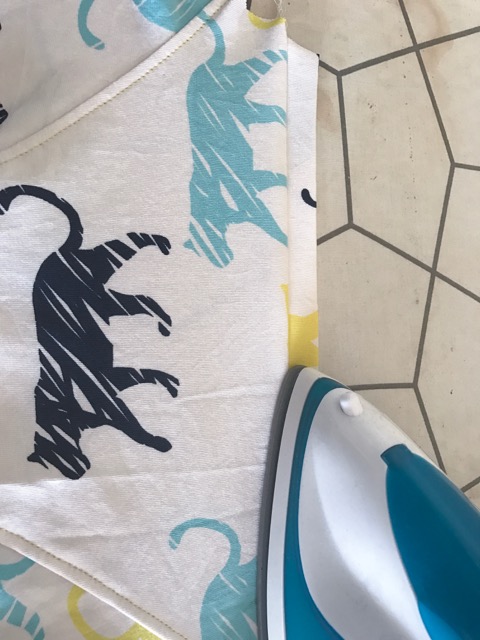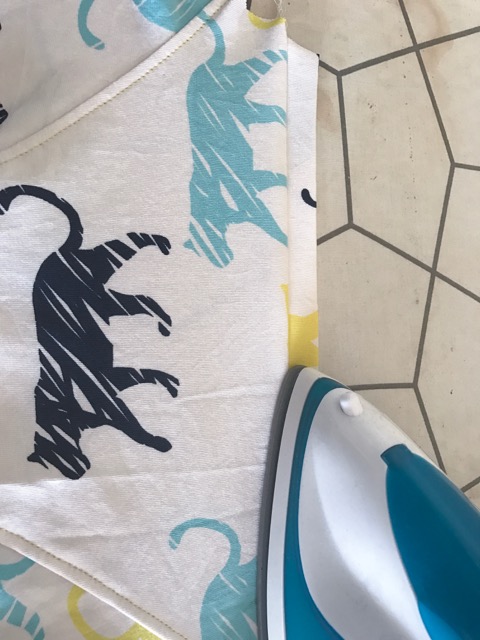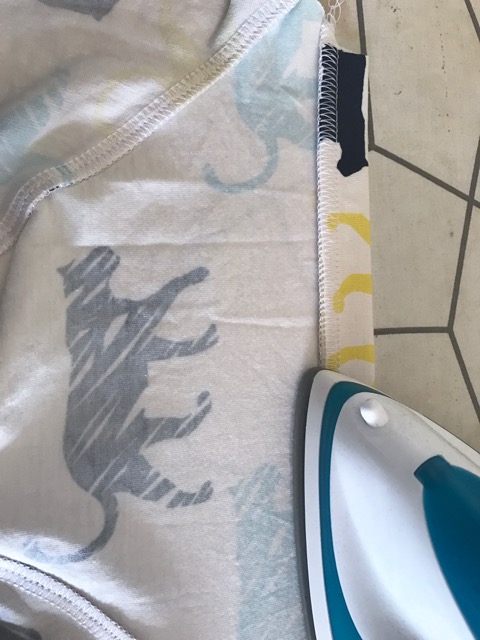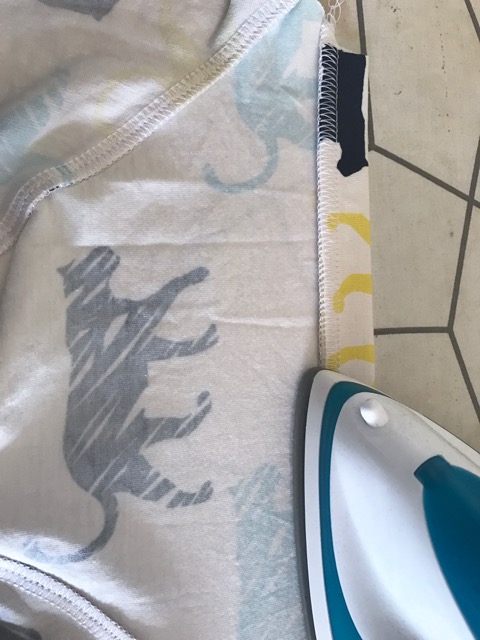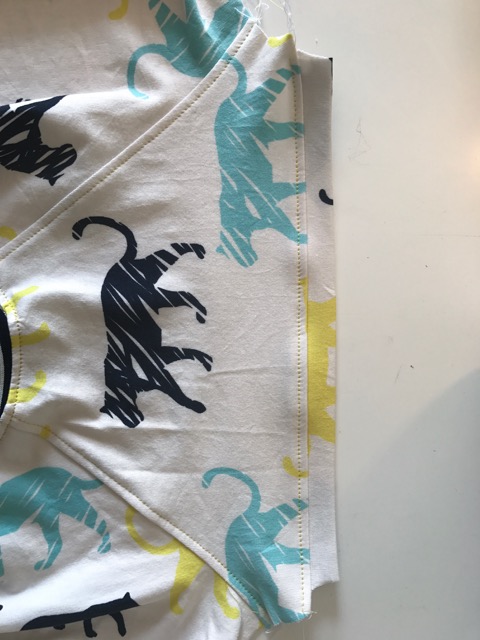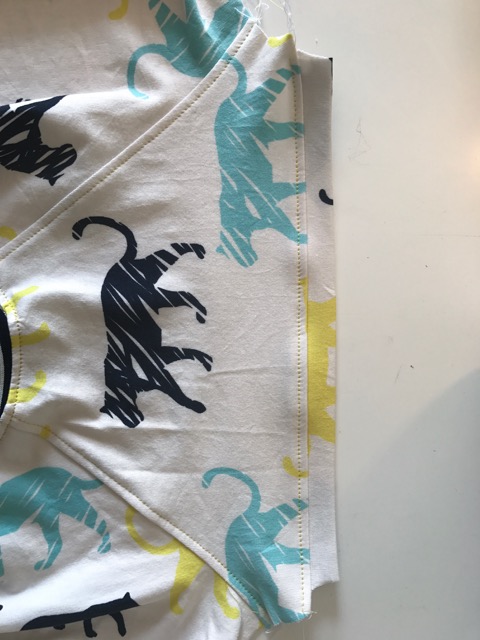 Hope you'll find it helpefull!
If you have other tips, let me know!