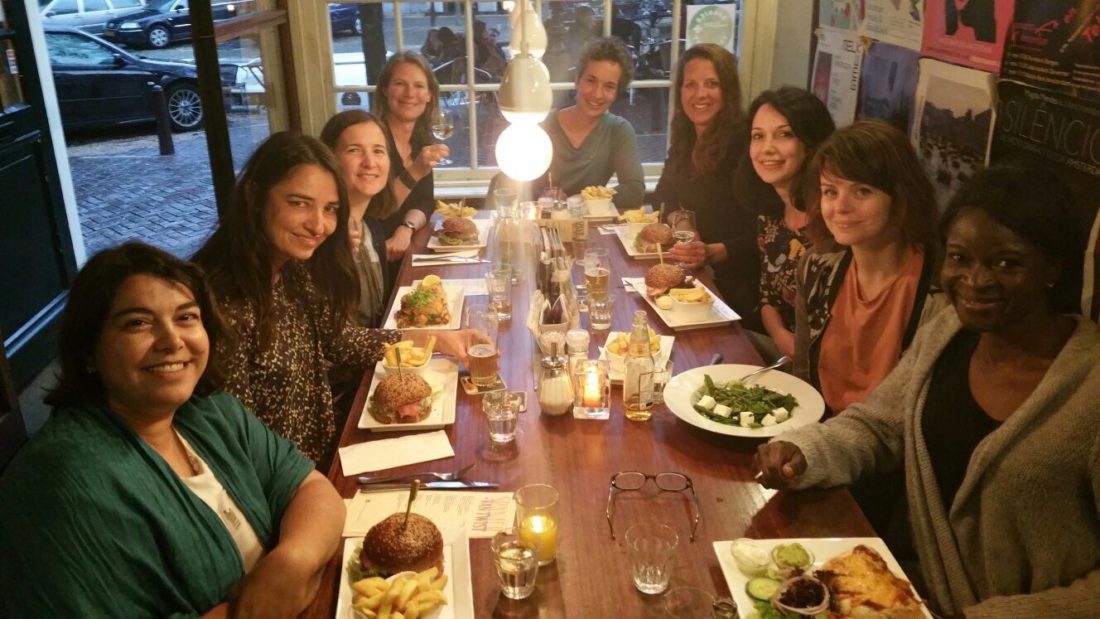 Amsterdam Sew Social
Back in May I joined a few of my favourite European sewing bloggers for a weekend in Amsterdam. We had a lovely time sightseeing, enjoying good food, wine and each other's company.
One of the highlights of the trip, for me, was having the chance to visit the Van Gogh Museum. It's always so emotional to see such beautiful works of art in "real life"… I remember having to hold back the tears when I first saw the Mona Lisa. It's beauty and history was just overwhelming.
It's impossible not to feel overwhelmed seeing Van Gogh's work too. His own emotions are so powerful and so well translated into the paintings… sometimes you can actually see (and feel) the pain he was going through.
Em maio, passei um fim-de-semana em Amesterdão com algumas das minhas bloguers de costura favoritas.  Disfrutámos de boa comida, vinho, passeios pela cidade e conversas animadas.
No dia em que cheguei tive a oportunidade de visitar o Museu Van Gogh. É sempre emocionante ver ao vivo algumas das obras de arte que estudei ao longo da minha vida académica … Lembro-me de ter que conter as lágrimas quando percorri vi pela primeira vez os corredores do Louvre e vi a Mona Lisa. Estar perante toda aquela riqueza cultural foi demasiado para mim.
É impossível não nos sentirmos tocados pelo trabalho de Van Gogh. Ele tinha as suas emoções à flor da pele e isso vê-se reflectido na sua obra.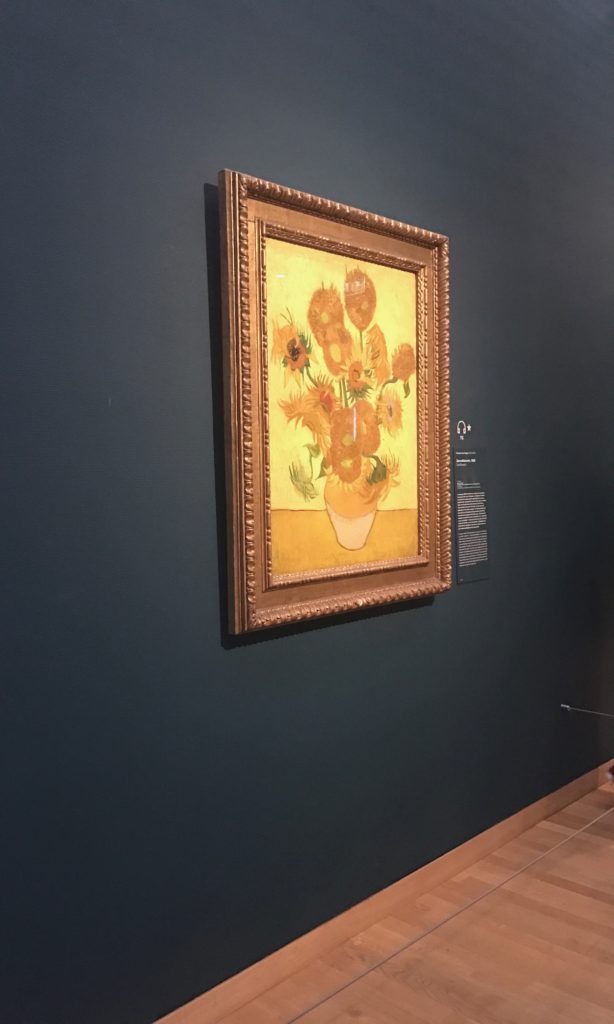 Only after taking this picture did I notice it wasn't allowed photos at all and not just with a flashlight… ups!
The other highlight of the trip was Bobbin Hood 's screen printing workshop with the it's founder, Barbara. A few weeks back I had ordered one of her kits and made a few prints, but was still excited to learn a few tips and tricks.
Só depois de tirar esta fotografia é que me apercebi que era proibido e que a proibição não era apenas para flash… ups!
Durante o fim-de-semana participámos  num workshop de serigrafia sobre tecido com a Barbara de Ru, fundadora da Bobbin Hood. Como já tenho um dos seus kits, conhecia a técnica, mas foi sem dúvida uma óptima experiência e uma oportunidade de esclarecer algumas dúvidas e melhorar.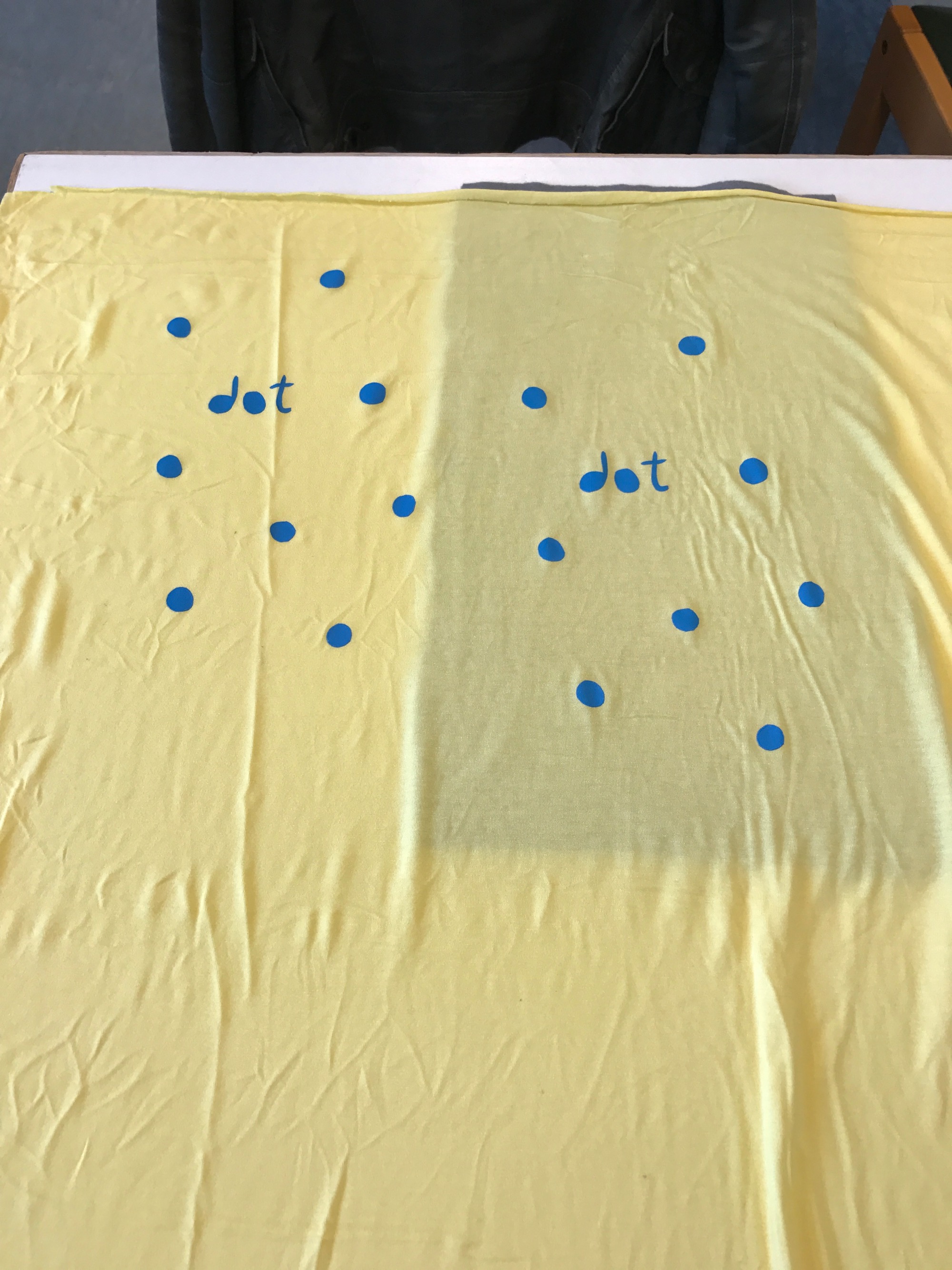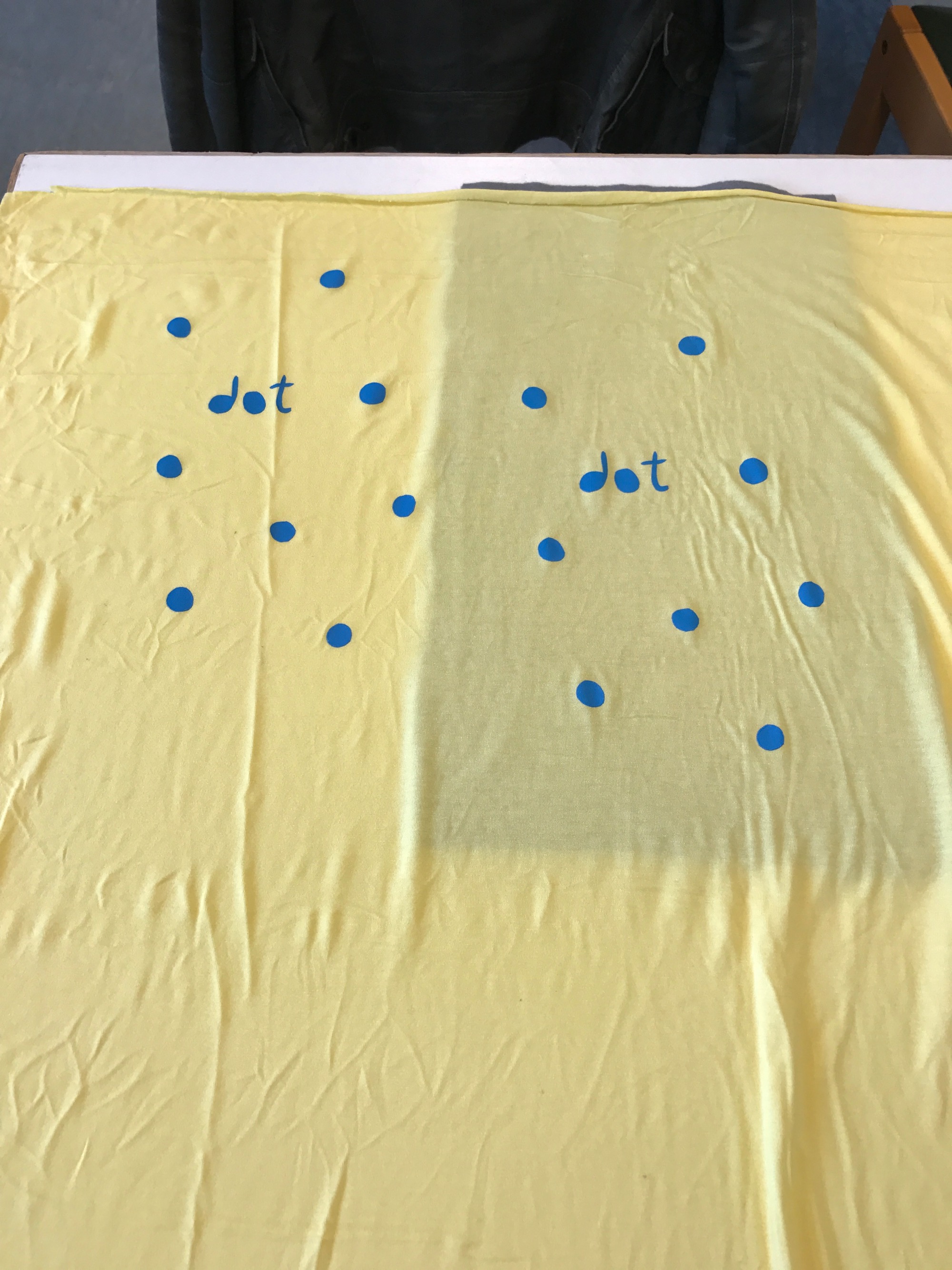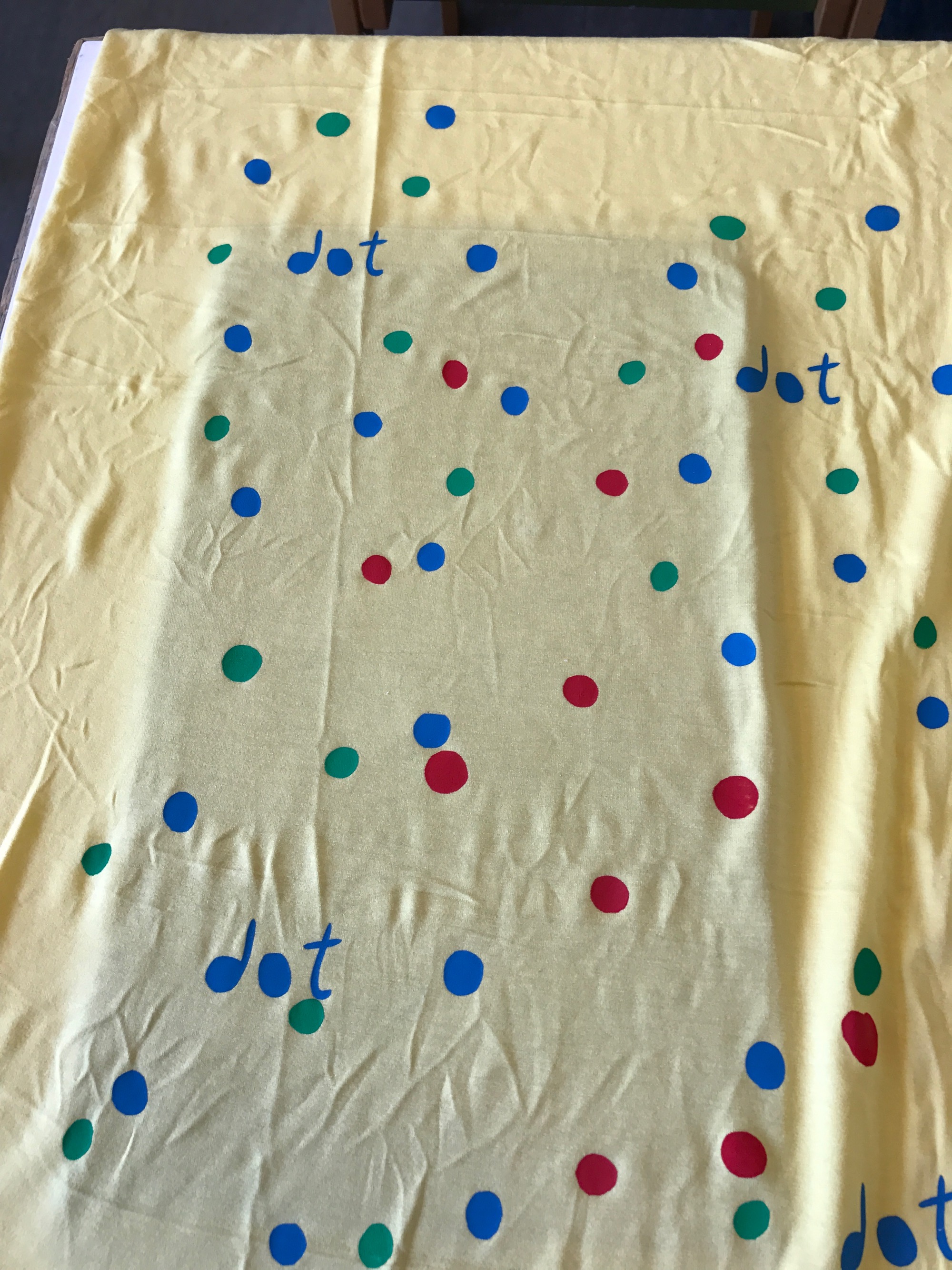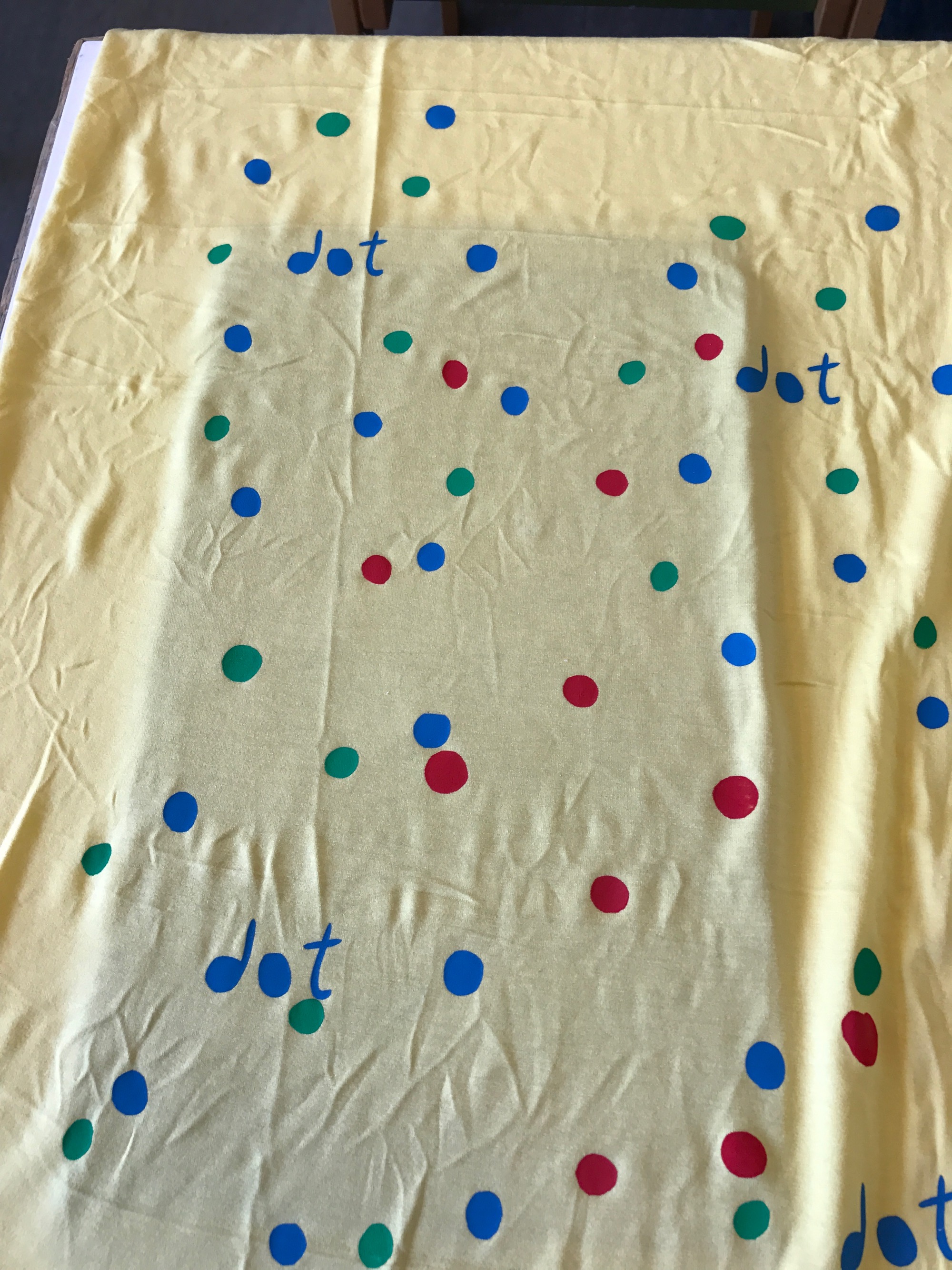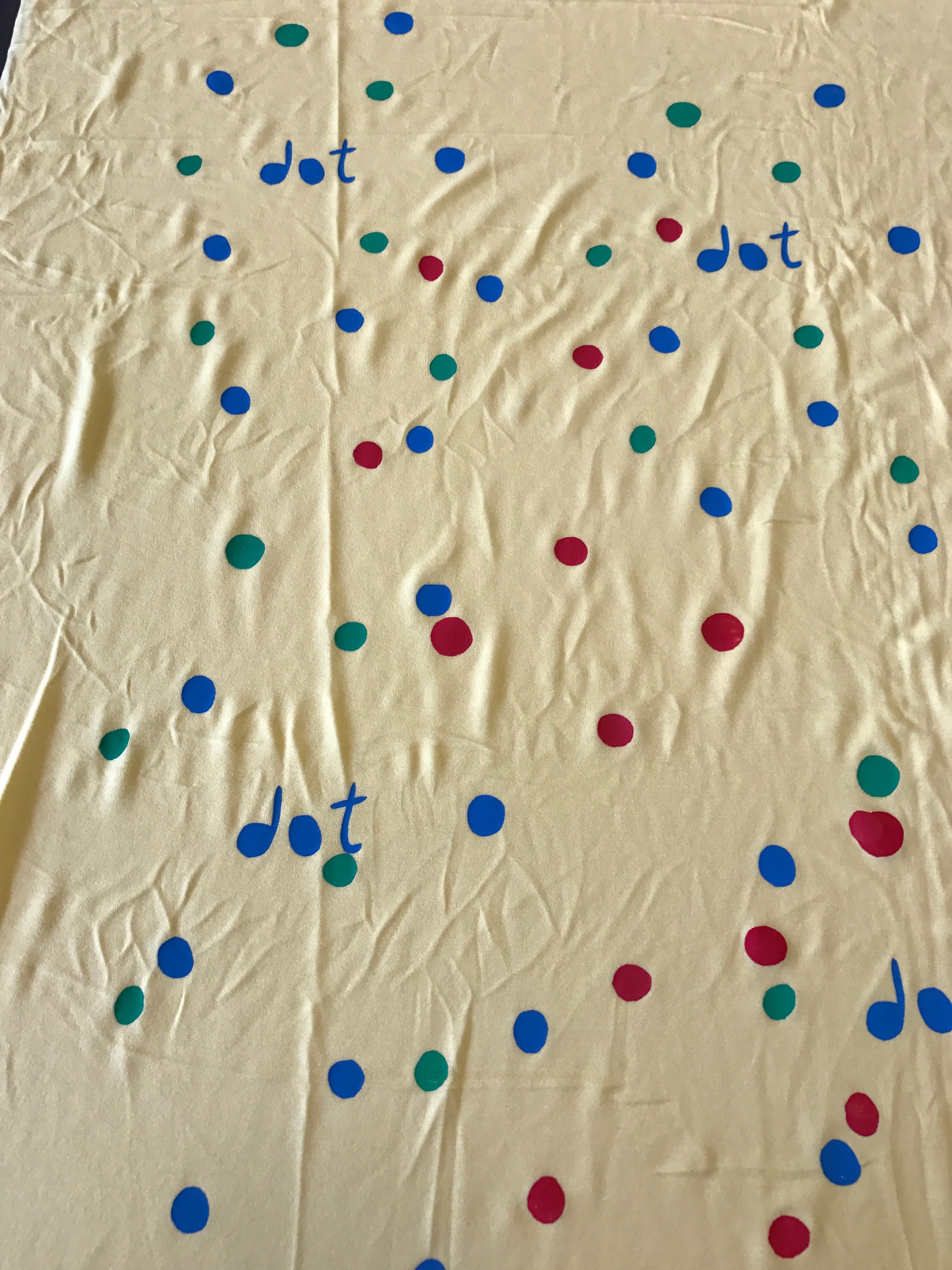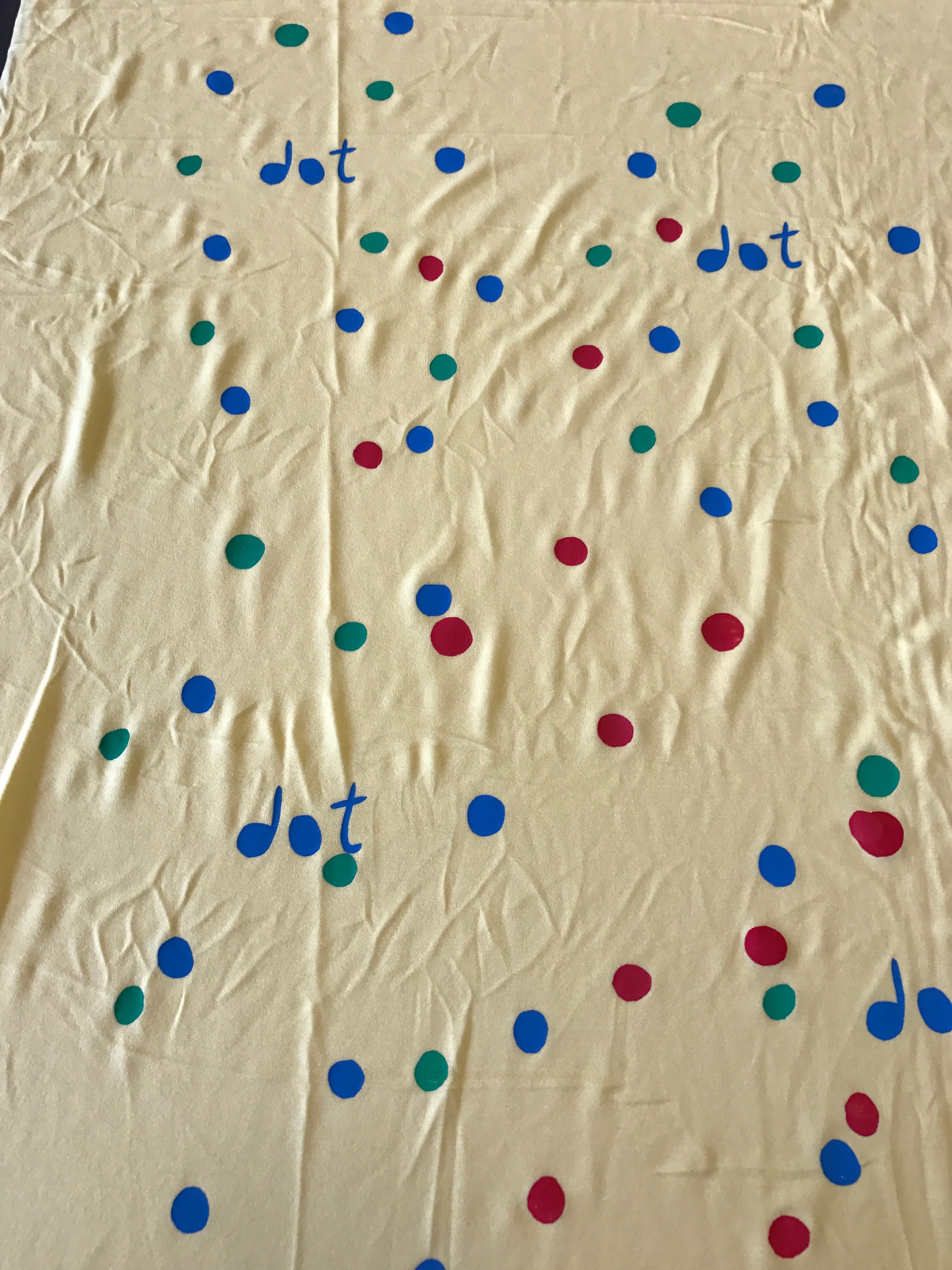 I chose to make a pattern. I'd been planning it for a while, but wasn't sure if this particular design was possible to do with the kit. With Barbara's help, it turned out pretty good. I wasn't looking for something perfect, besides I was freehand drawing and I'm a little rusty in that department. To me this was only a test, so I wasn't very thorough with aligning the pattern either.
Back home, I was able to draw it on Illustrator and get a more accurate sample to print.
It was also so much fun (and inspiring!) to see all the other girl's prints come to life.
Decidi experimentar criar um padrão uniforme. Já tinha este desenho em mente há algum tempo, mas não tinha a certeza de seria possível fazê-lo com o kit. Com as orientações da Barbara, consegui um resultado aceitável. Não ficou perfeito, mas já sabia que ía ser assim. Já não me sinto tão à vontade com o desenho à mão-livre, por isso nem me preocupei muito e alinhar as várias cores.
Em casa, com a ajuda do Illustrator, consegui desenhar o módulo para fazer a repetição. 
Adorei, principalmente, ver todas as ideias e desenho que surgiram ao longo da tarde.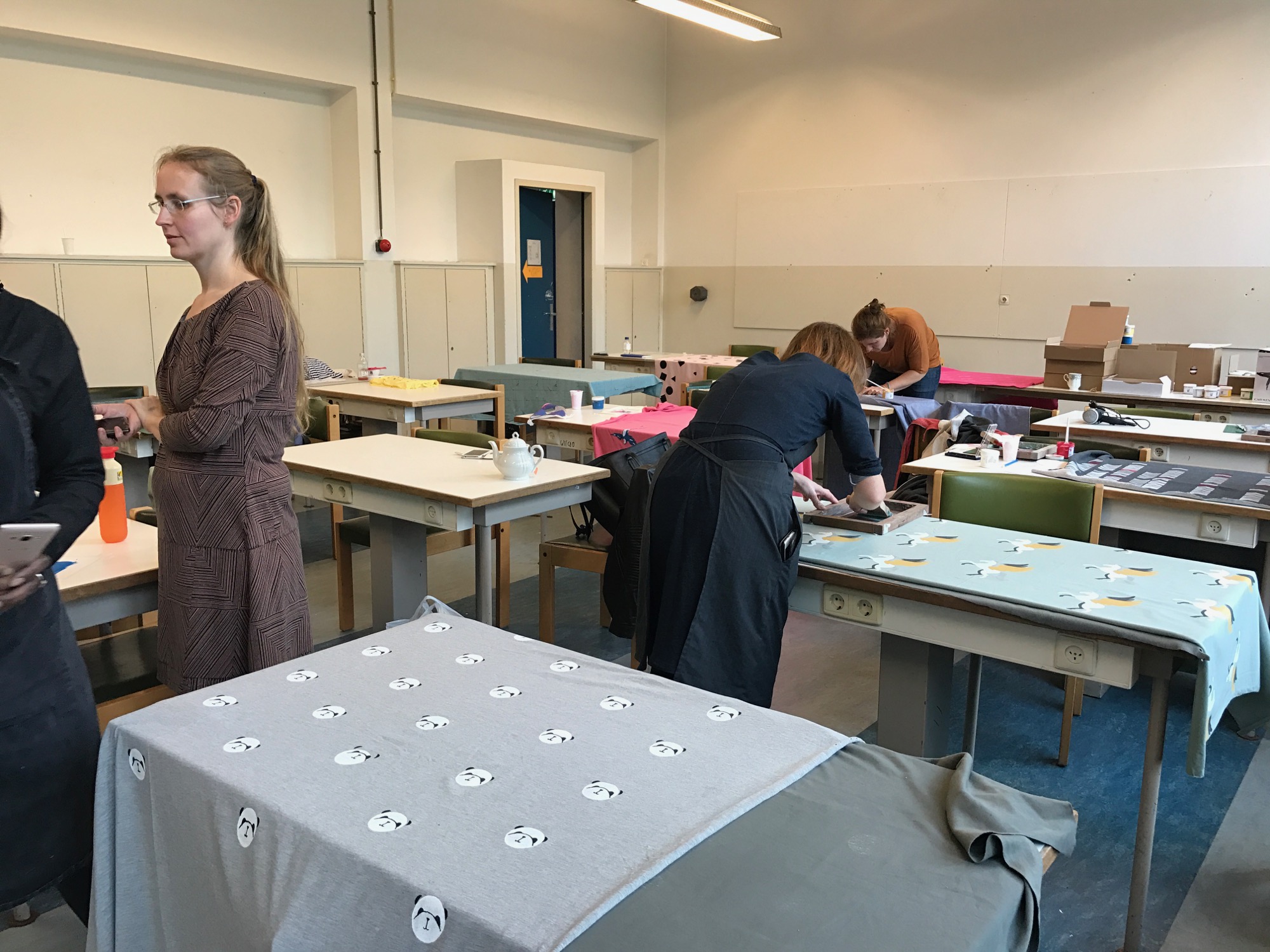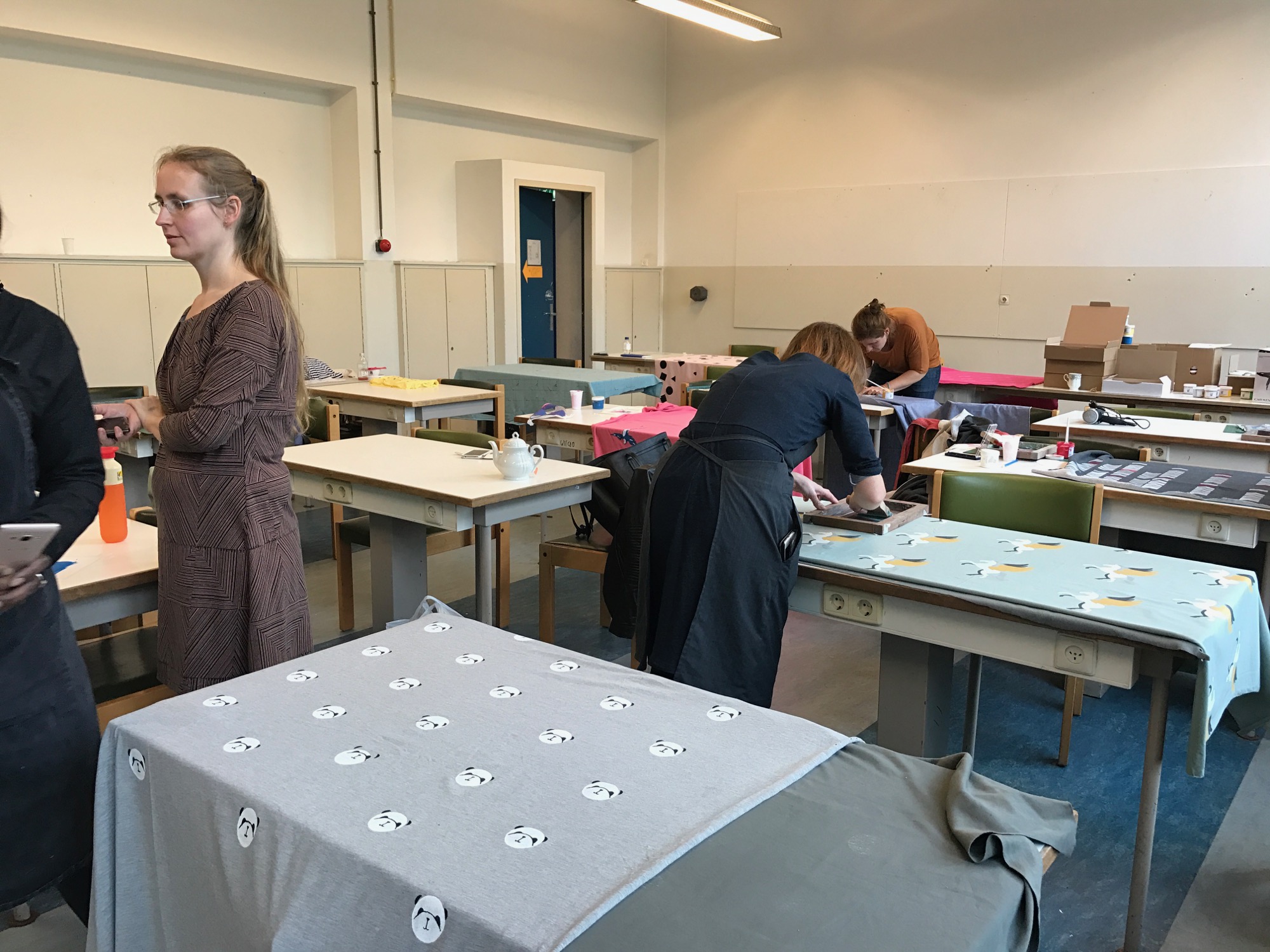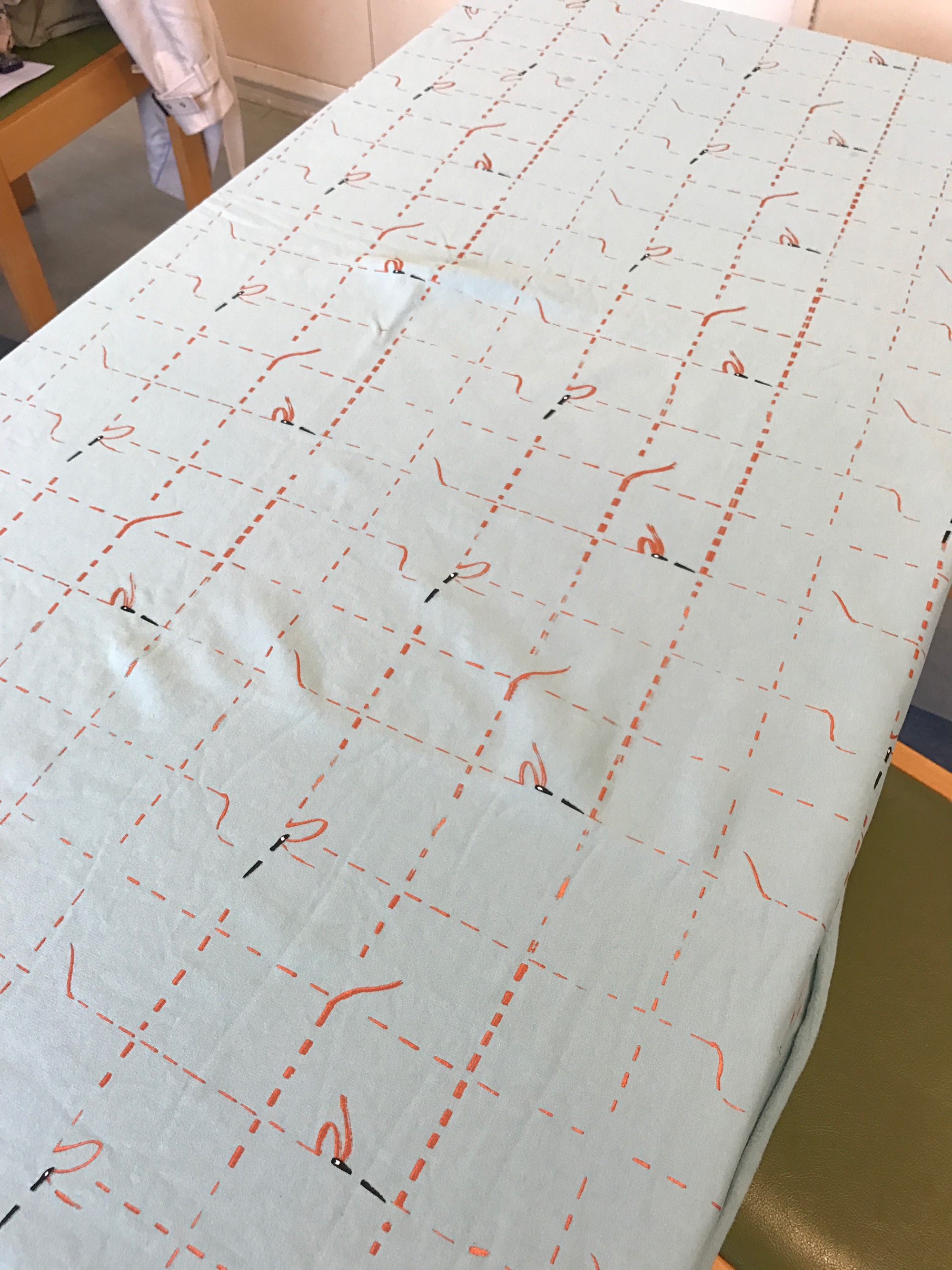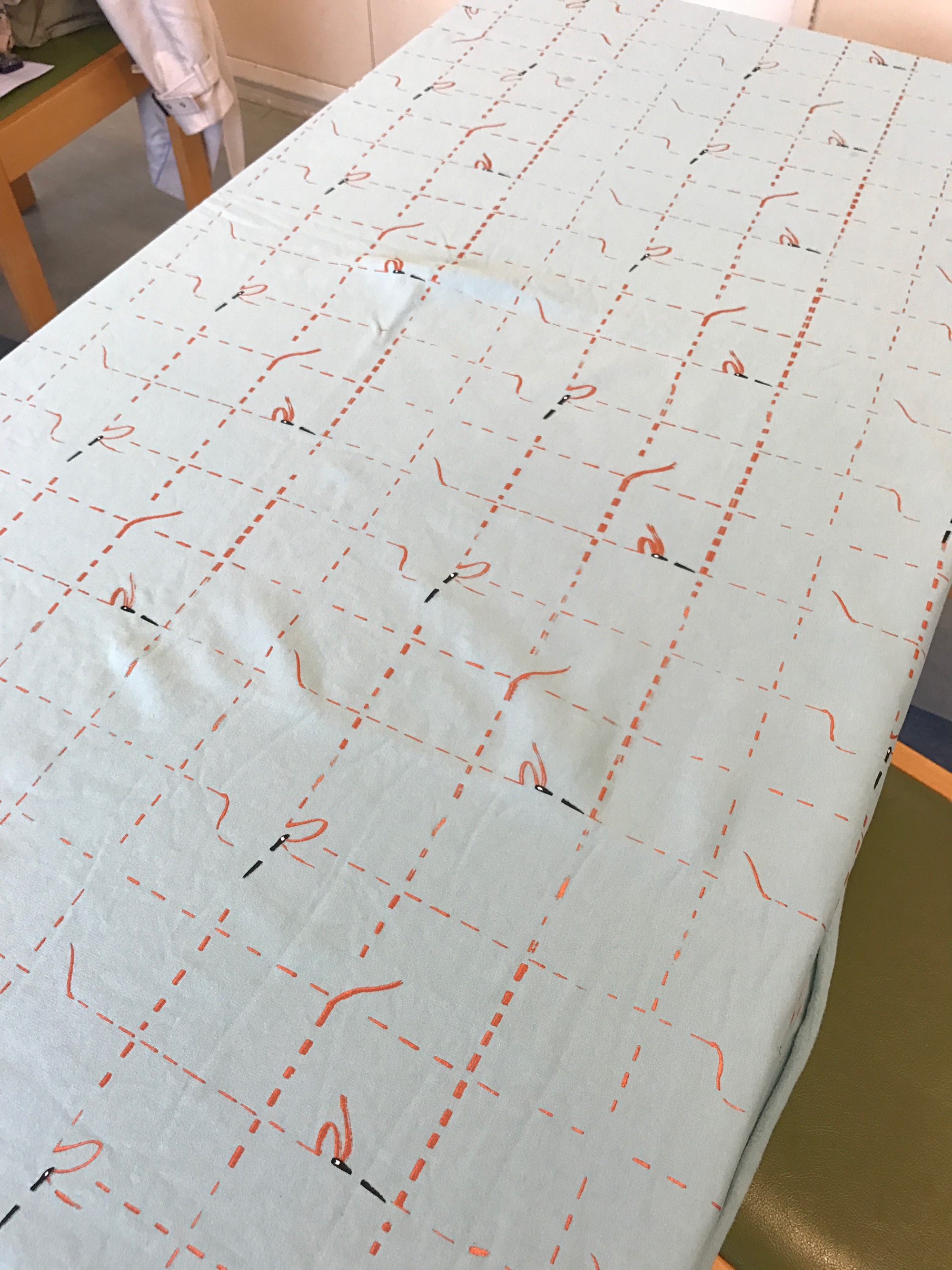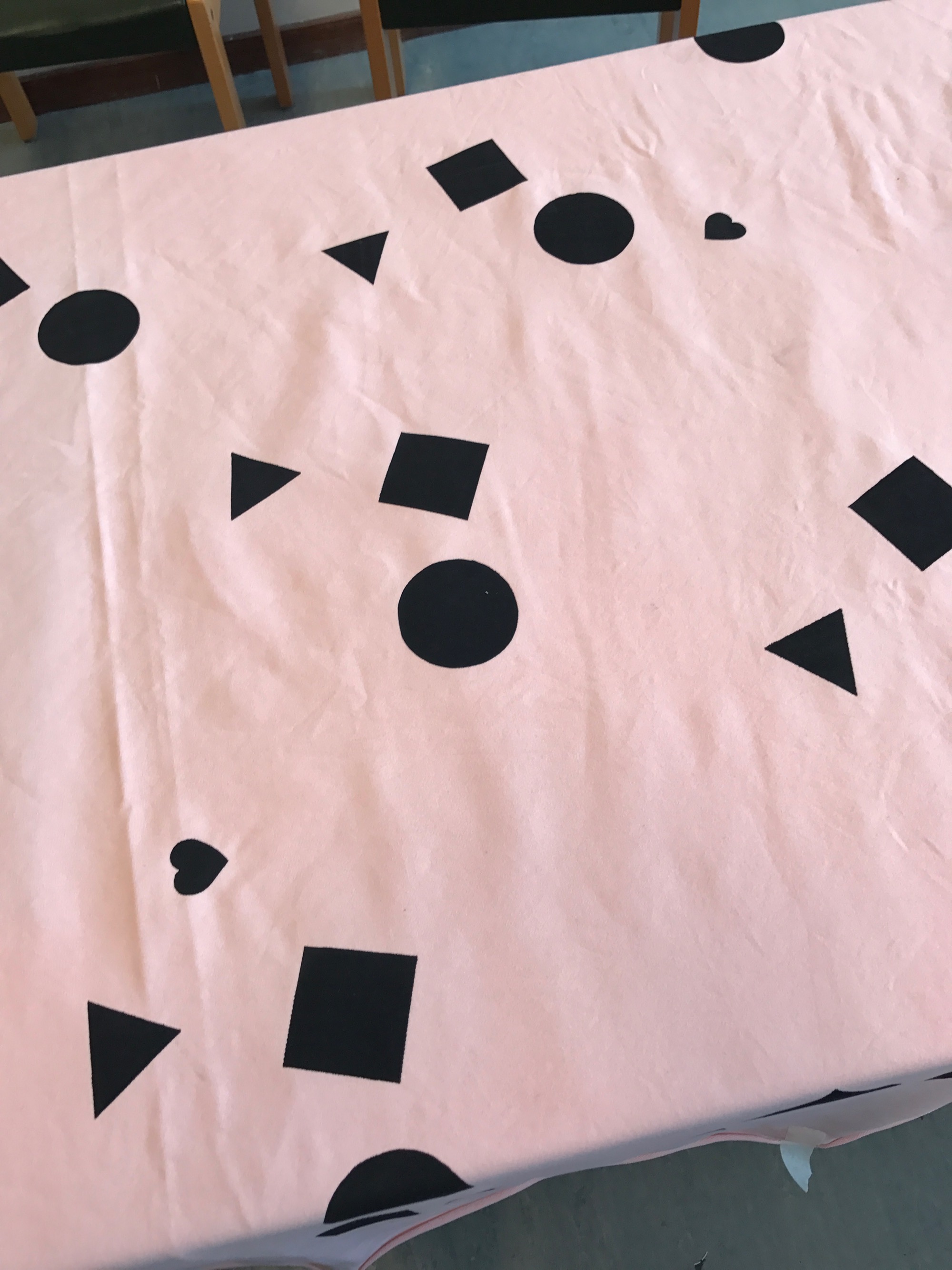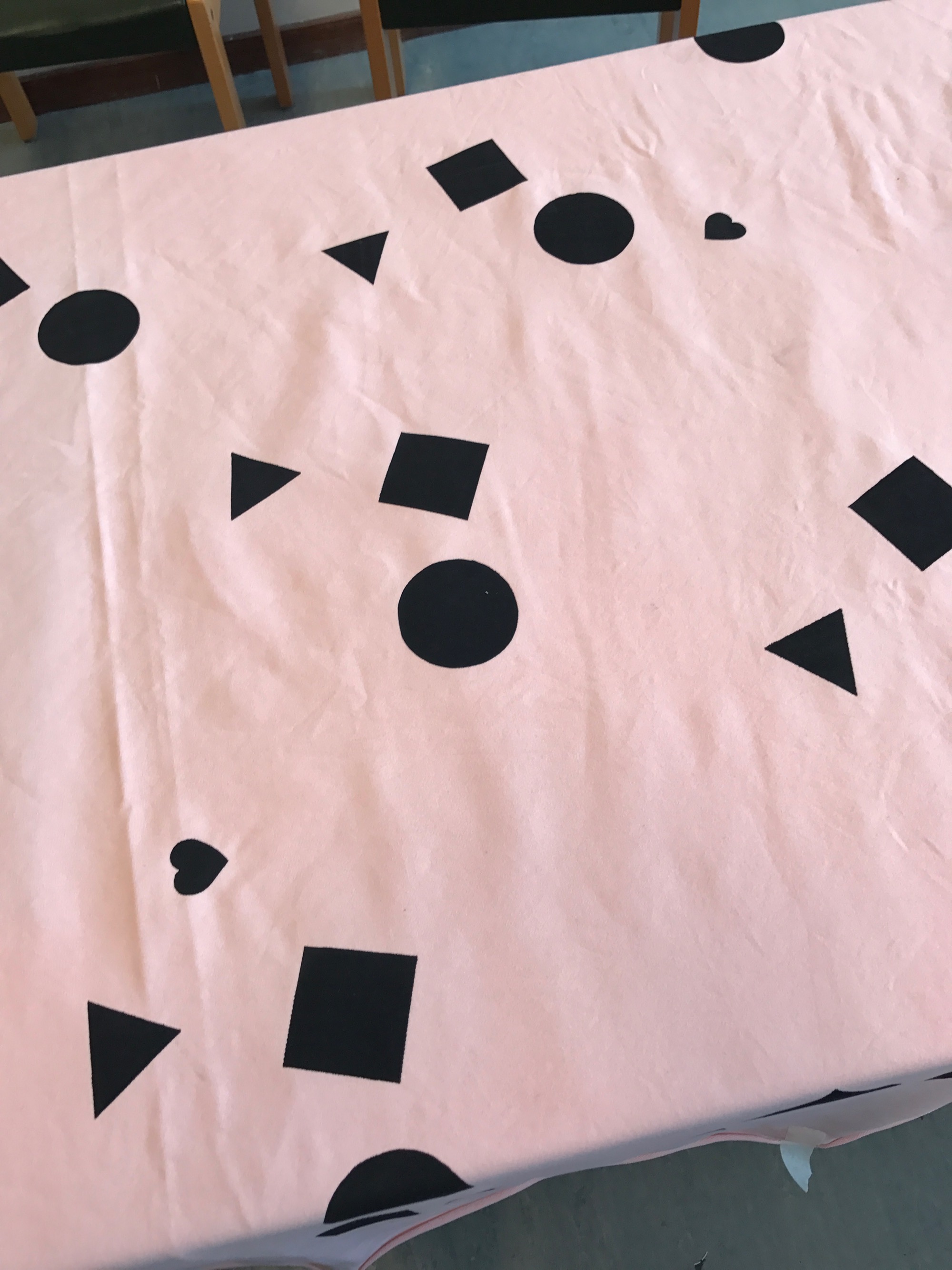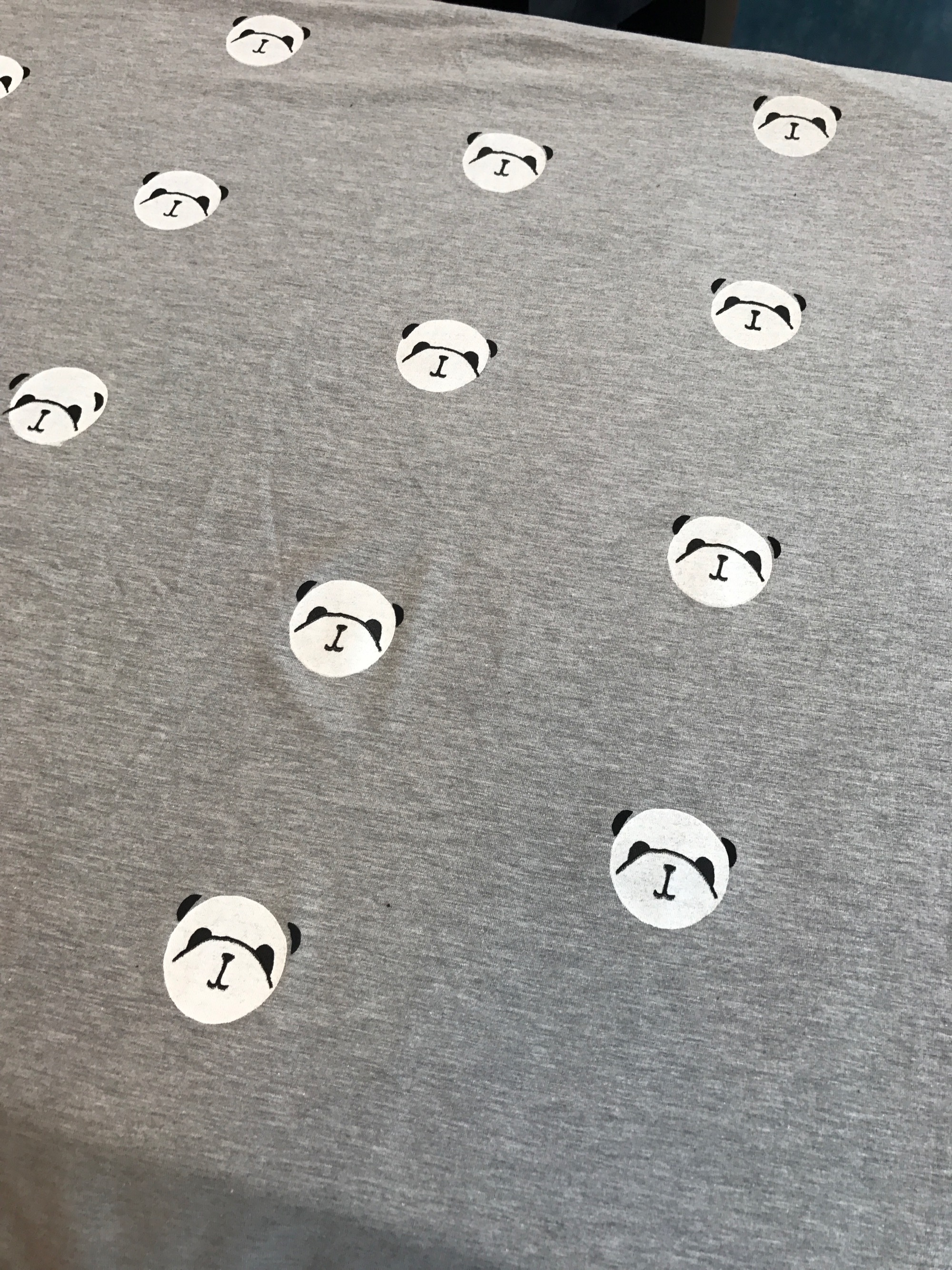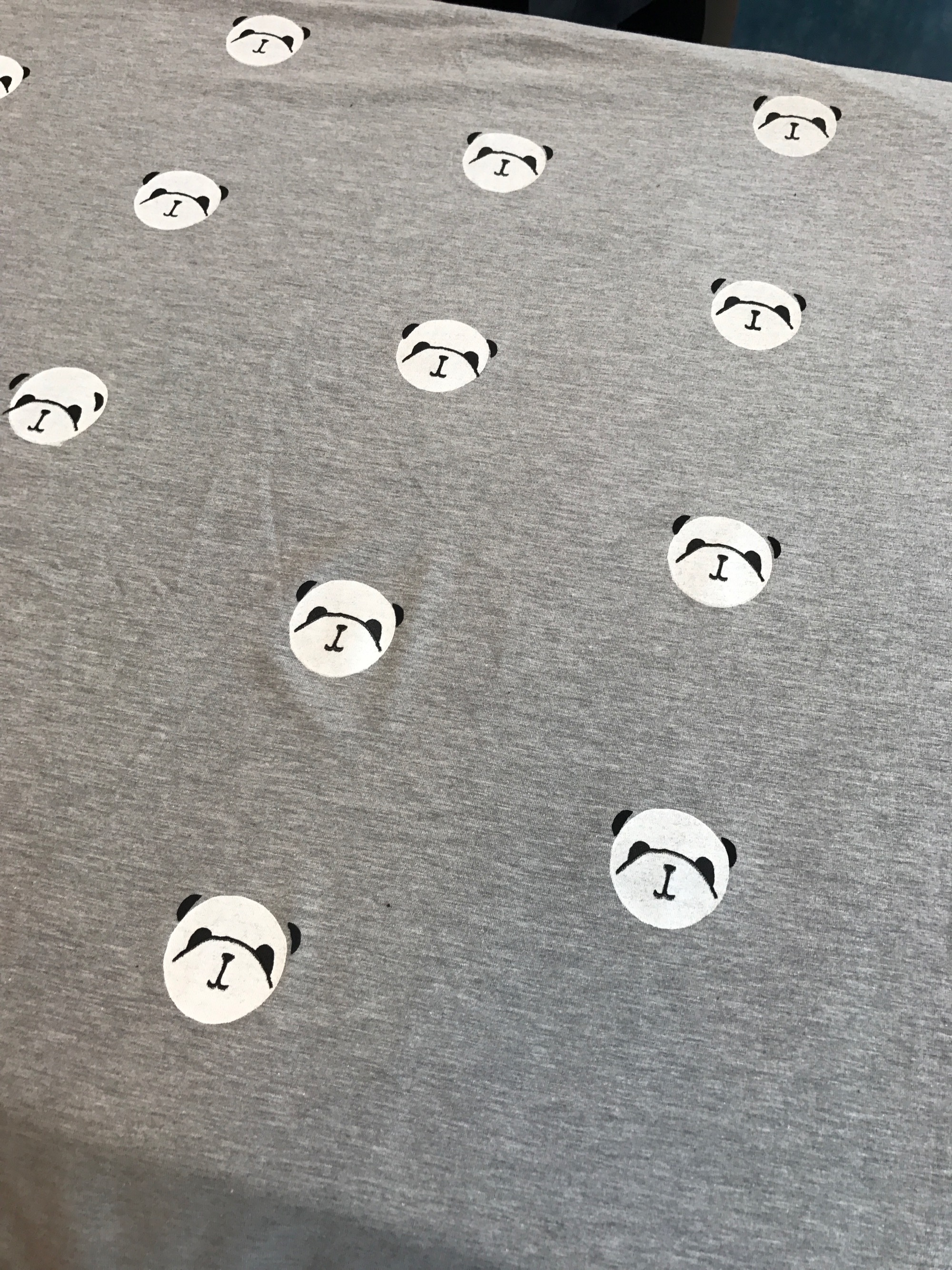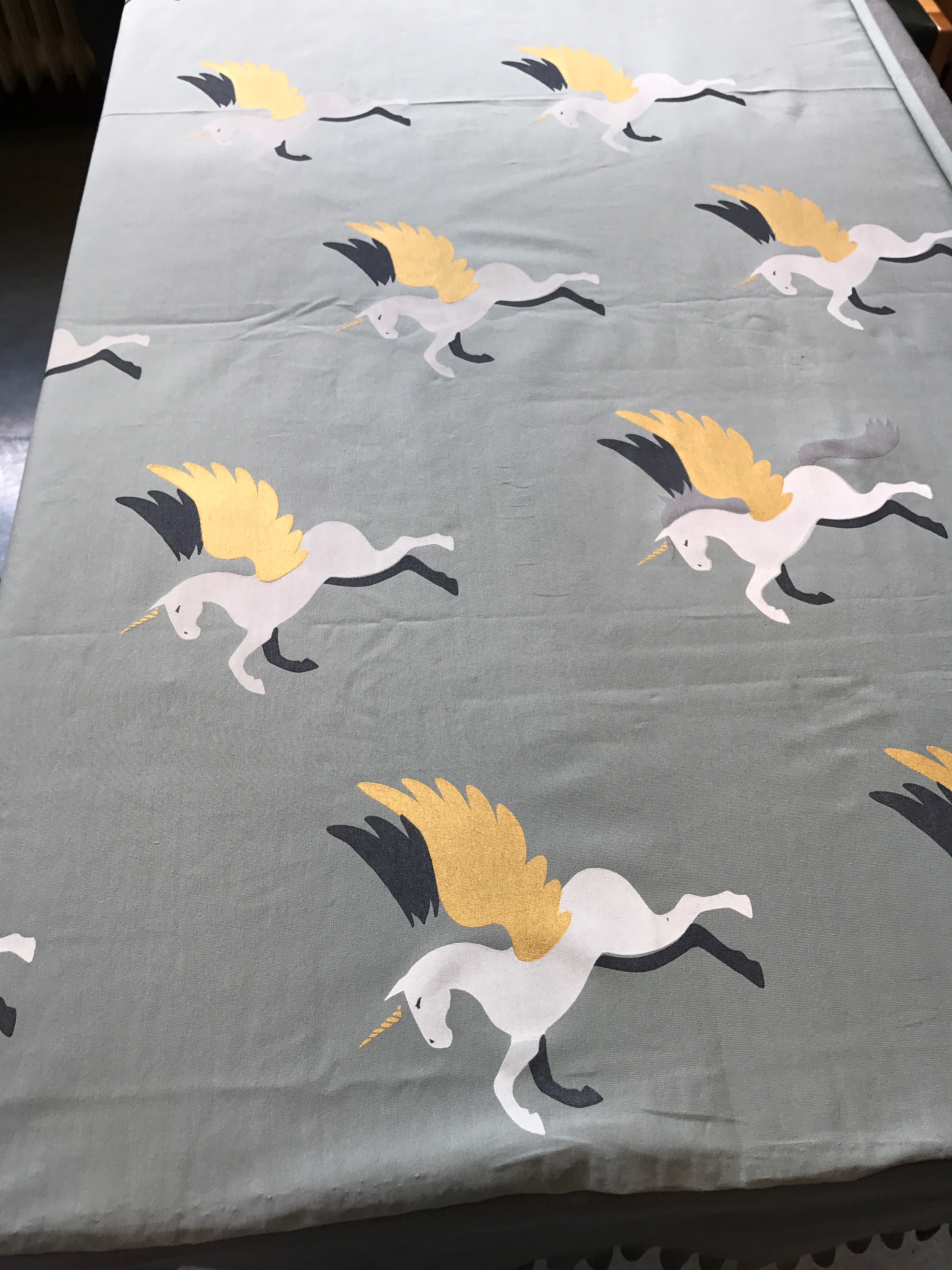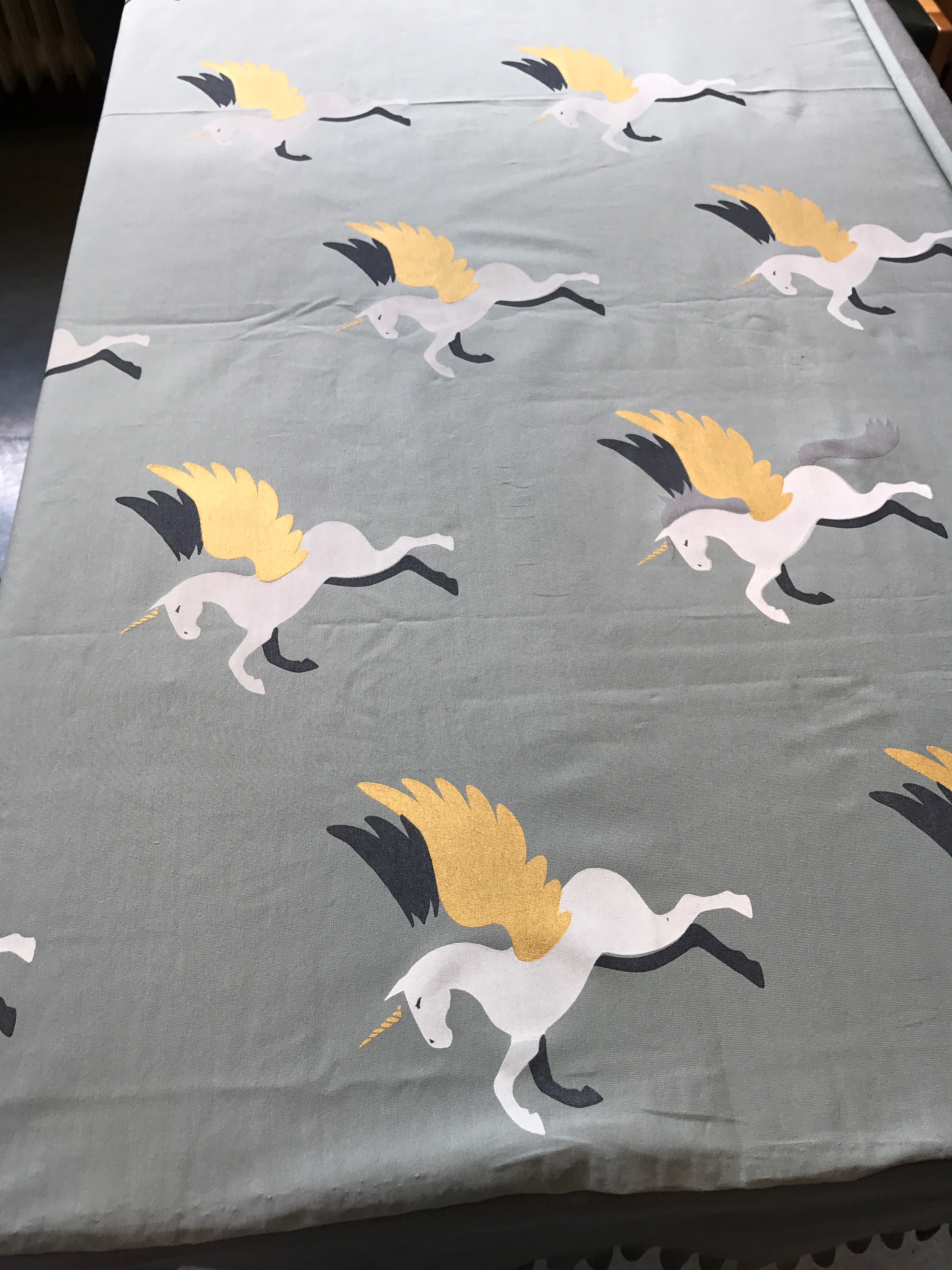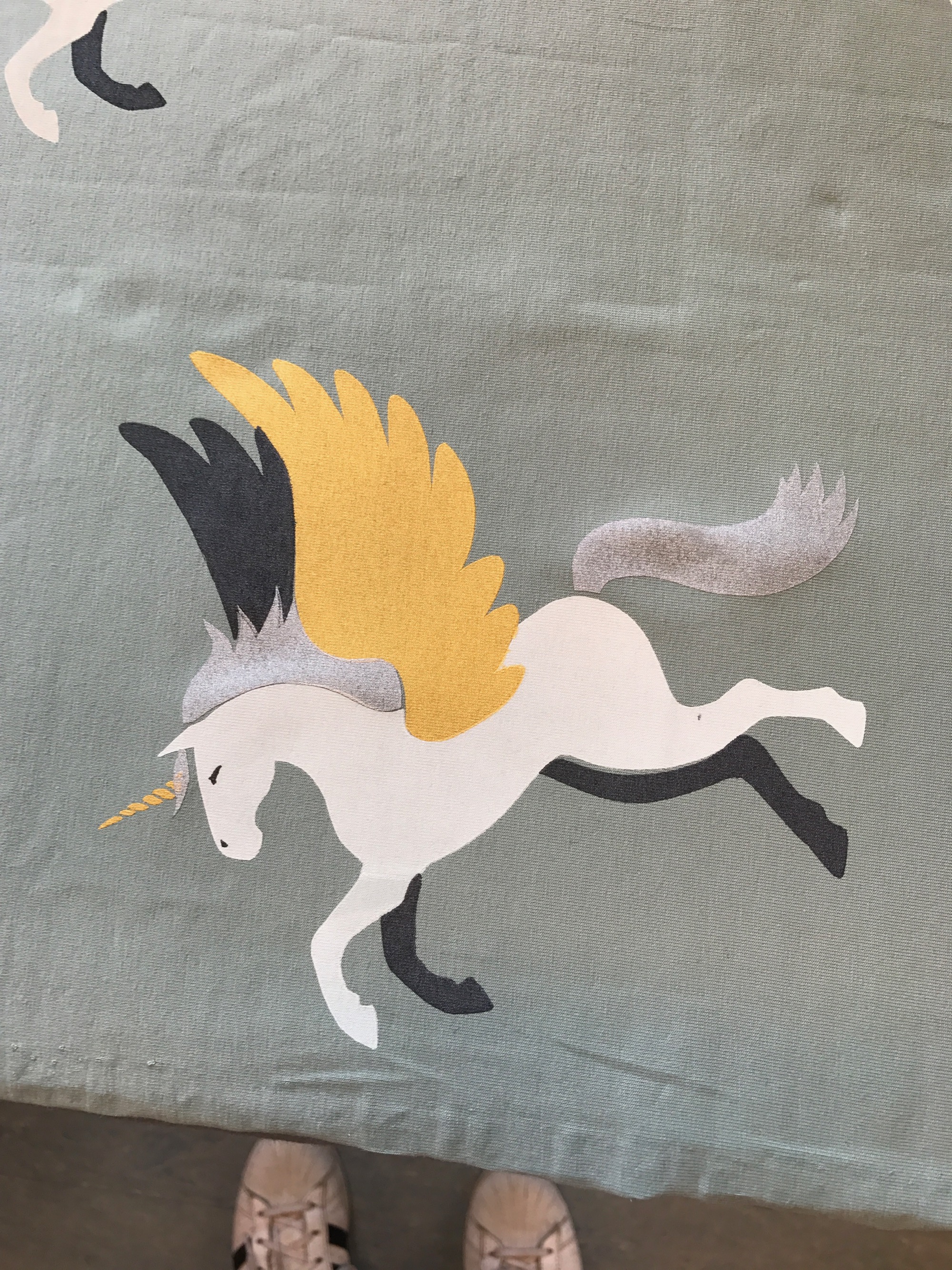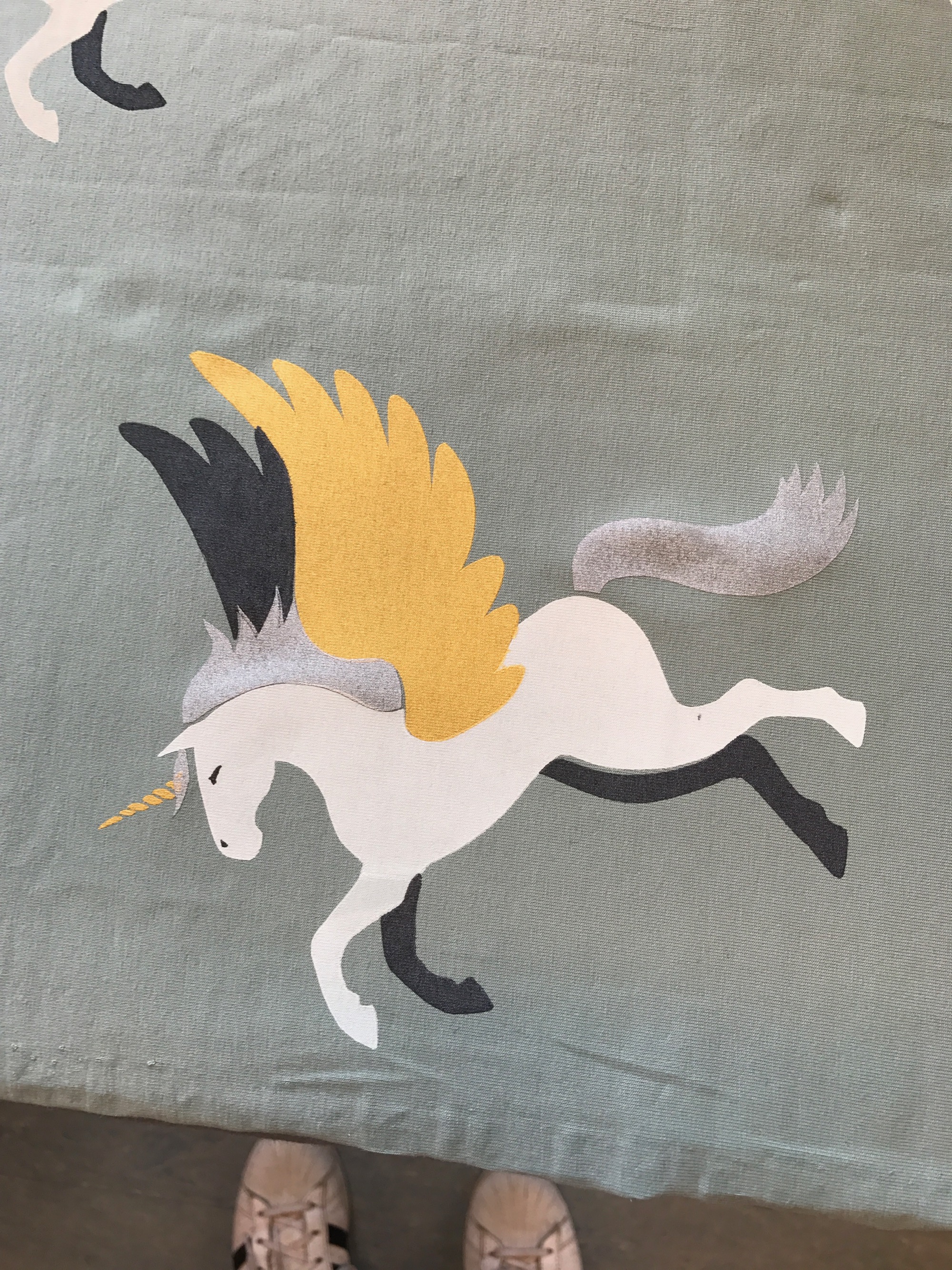 With my print I made a hooded Rowan Tee and used some lovely, soft, Nosh organic fabric. You can find the light blue here and the light blue stripe here. And so many other colours here.
Com o meu tecido original fiz uma t-shirt usando o molde Rowan Tee. Mais uma vez usei tecido em malha de algodão orgânico da Nosh Organics. Usei este azul e este às riscas. Podem encontrar muitas outras cores aqui.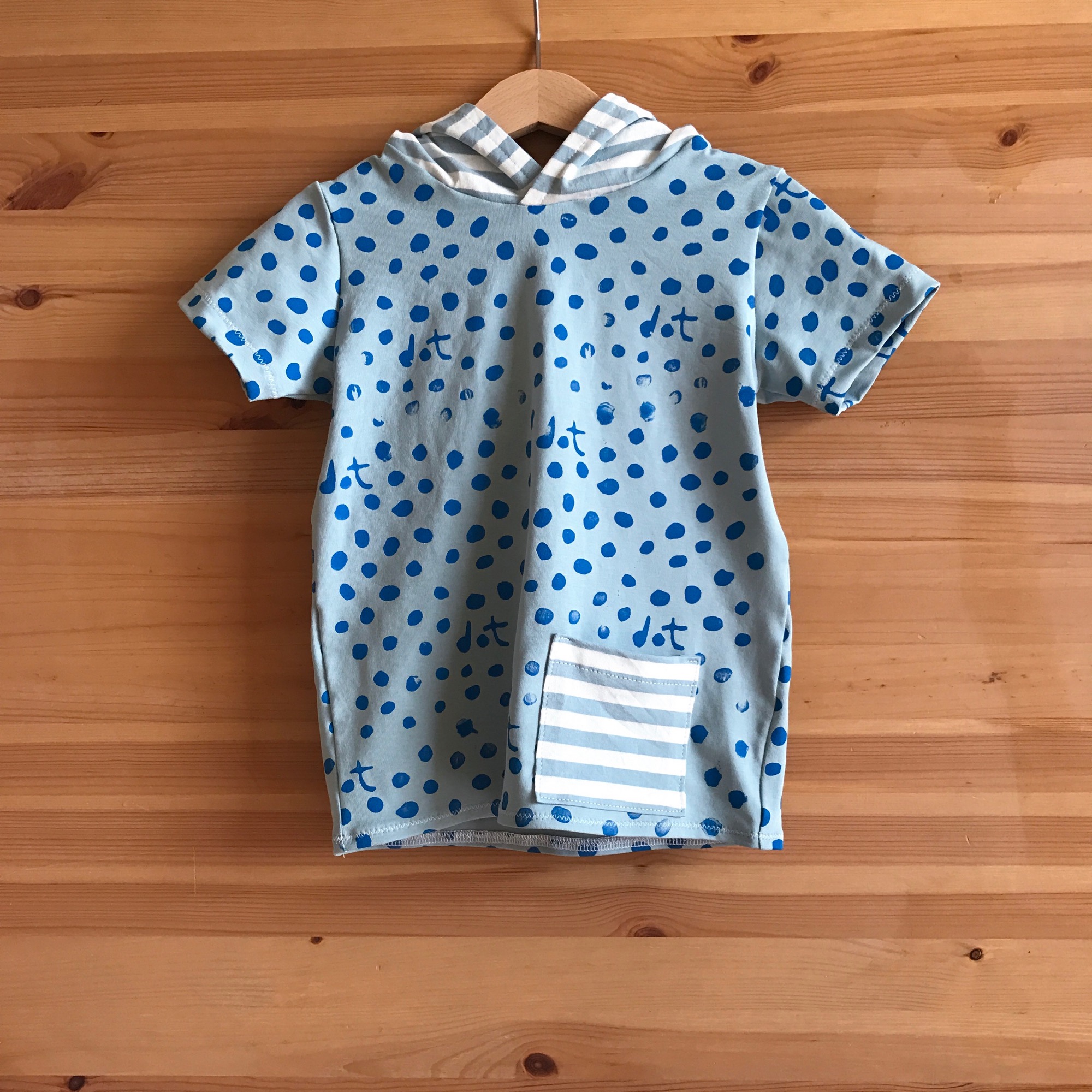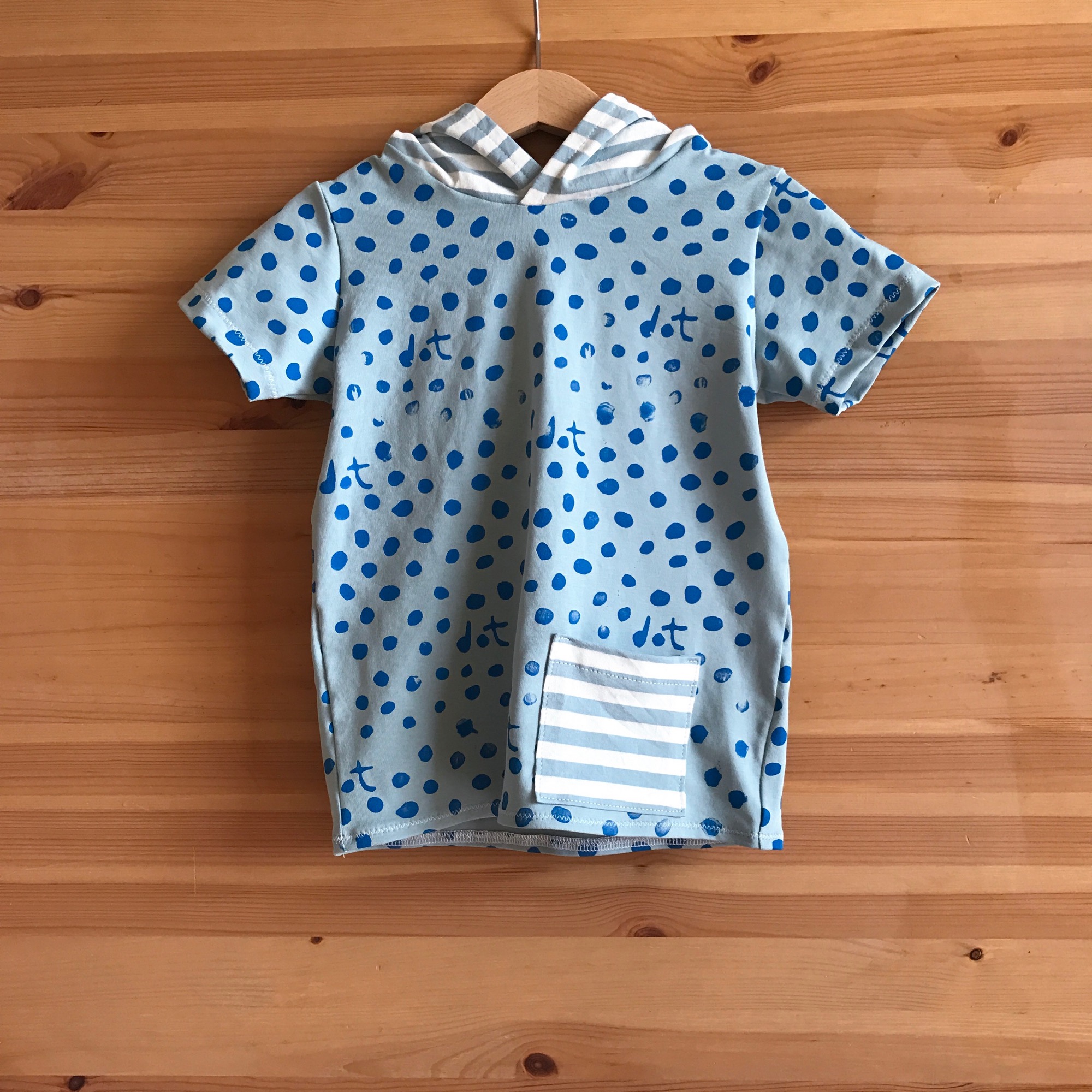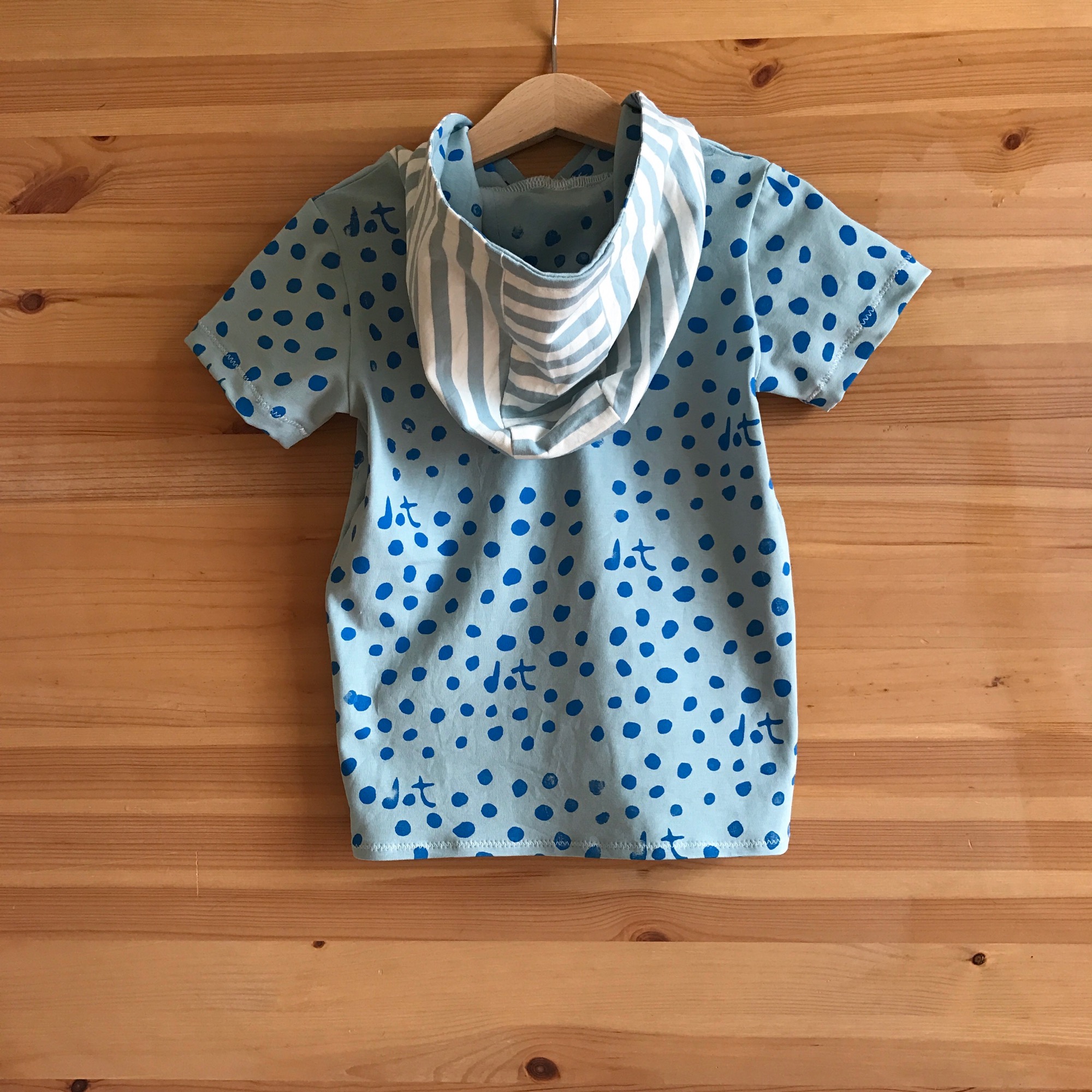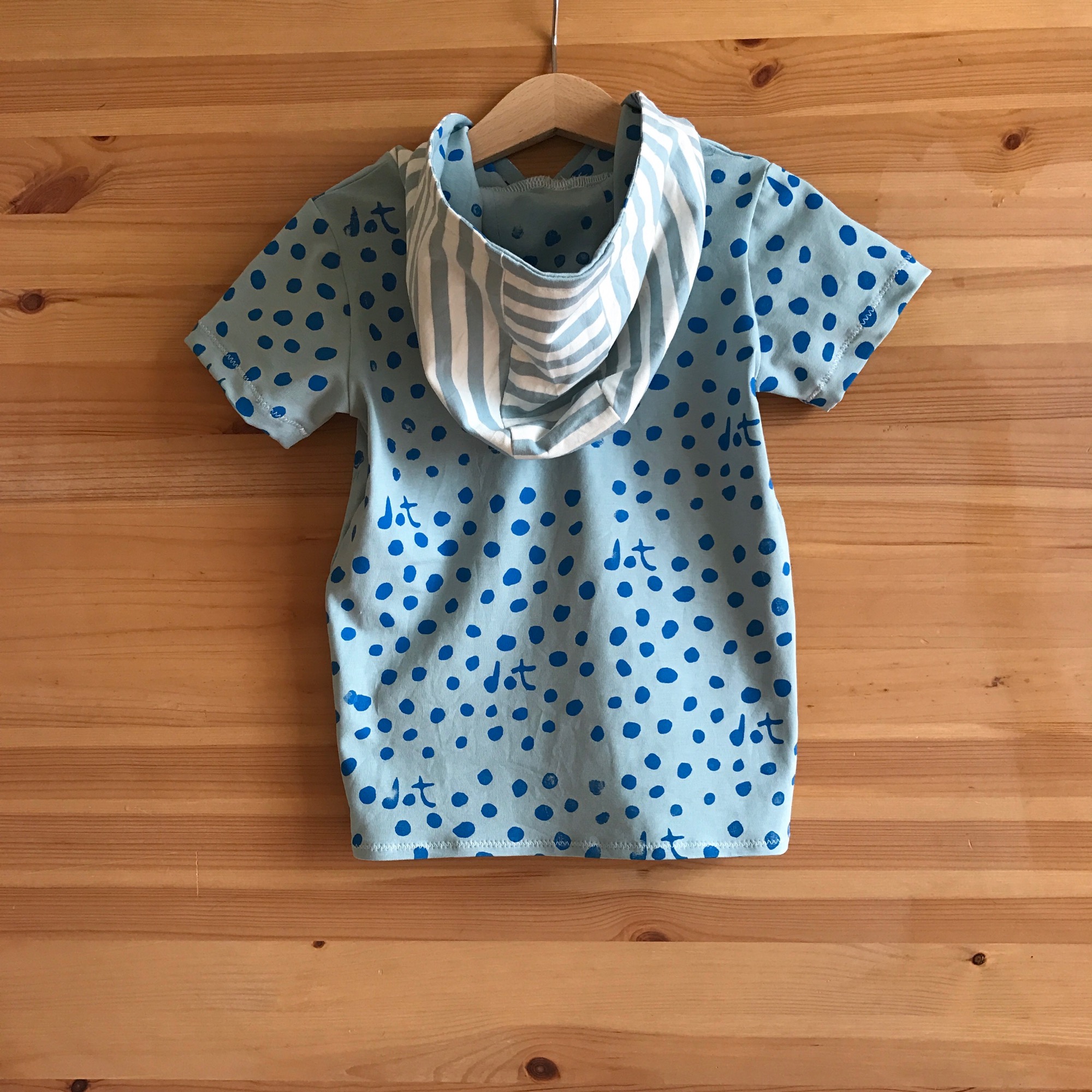 The pocket placement is to hide a small smudge, but It looks pretty cool. My son loved it and immediately filled it with rocks.
Durante a impressão do tecido, fiz um pequeno borrão, que ficou escondido pelo bolso. Acabou por ser um azar feliz. O meu filho adorou ter ali o bolso e encheu logo com pedrinhas.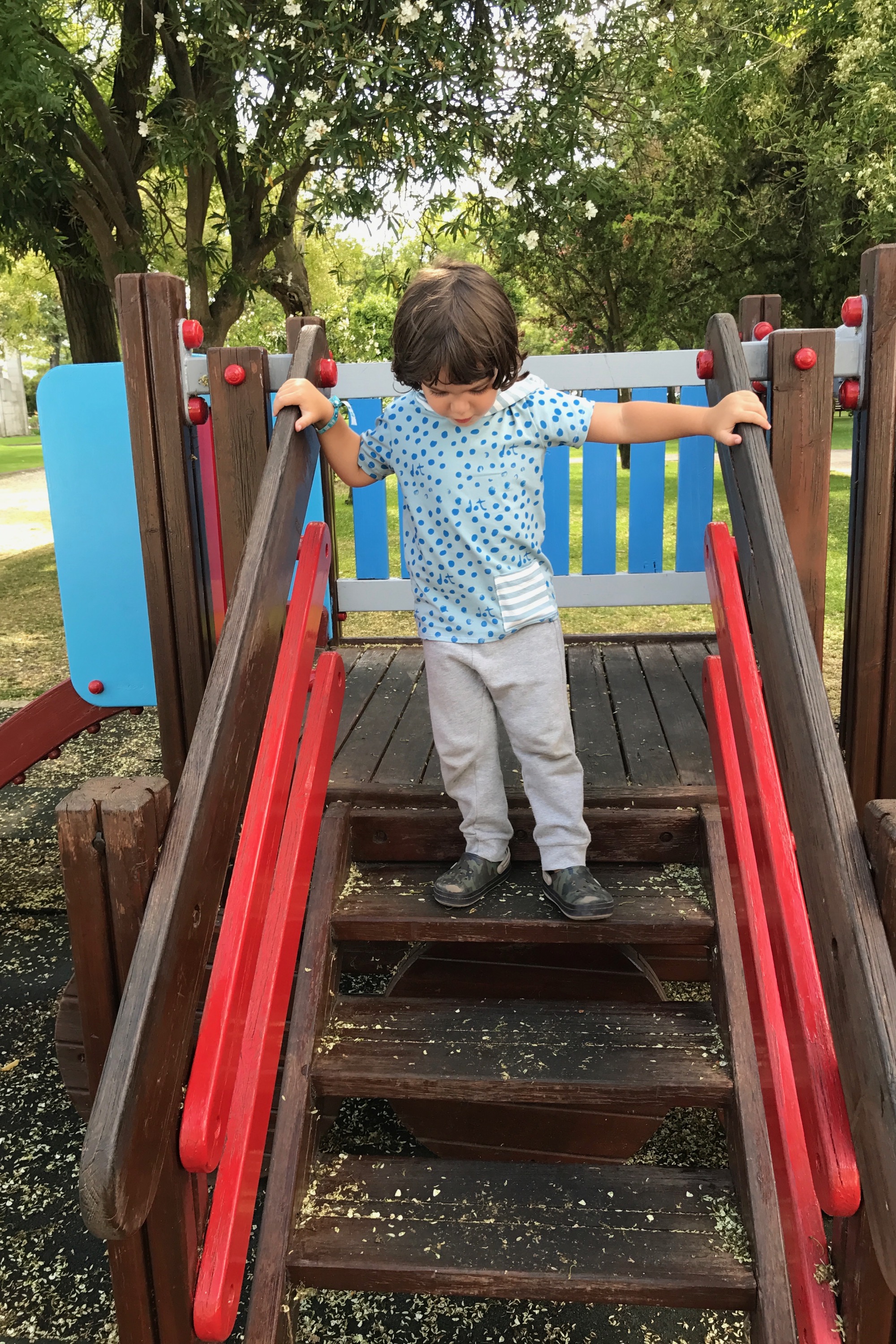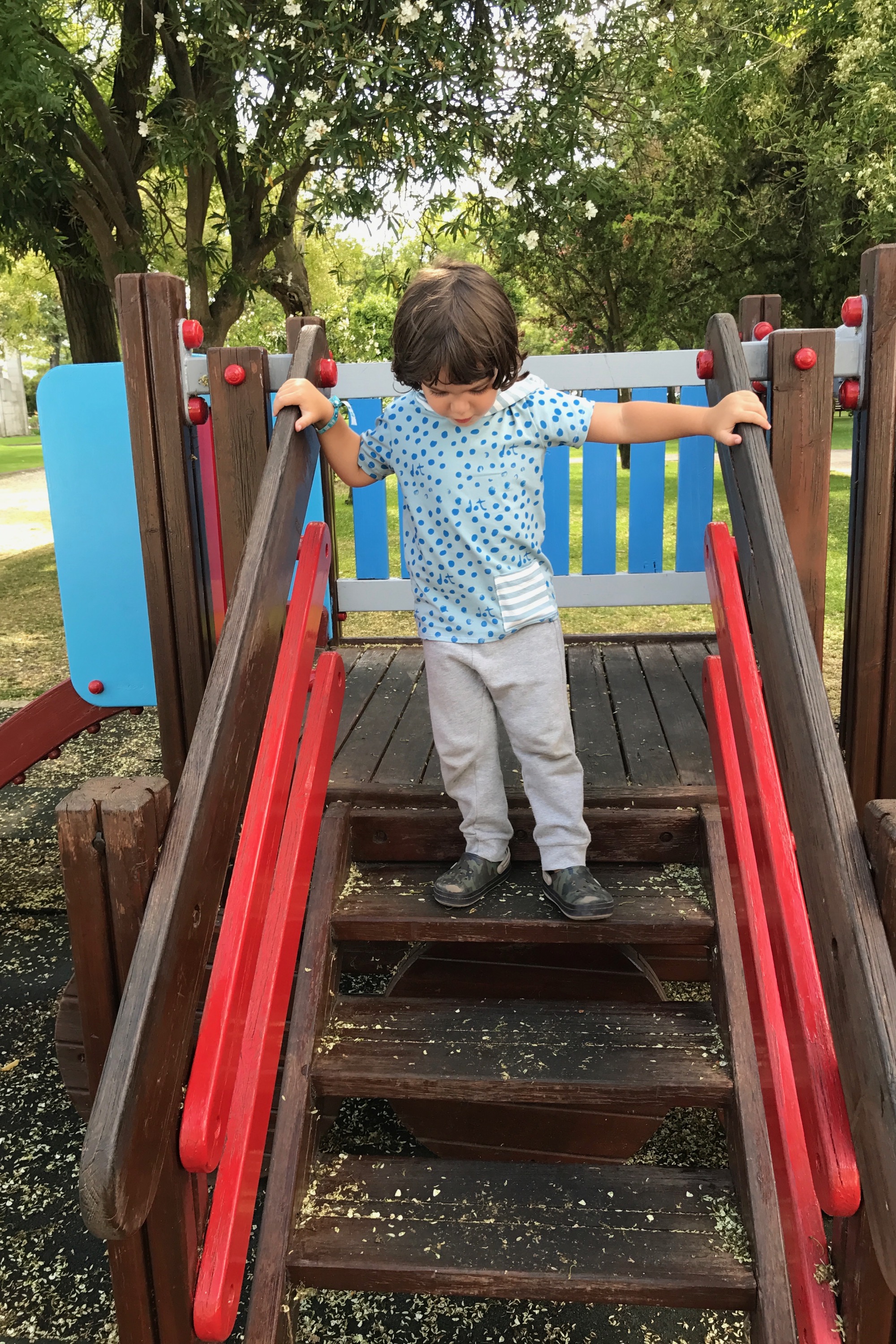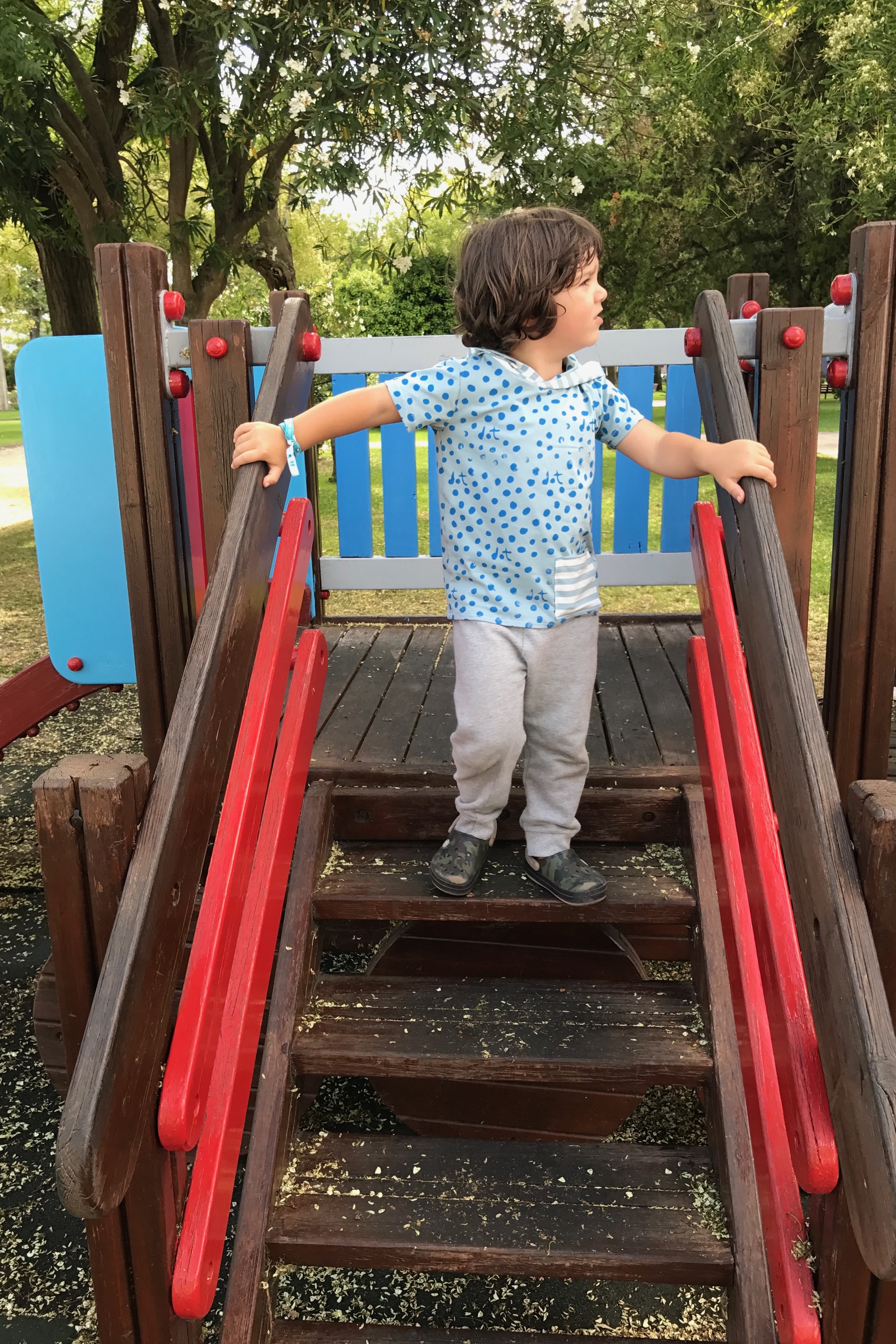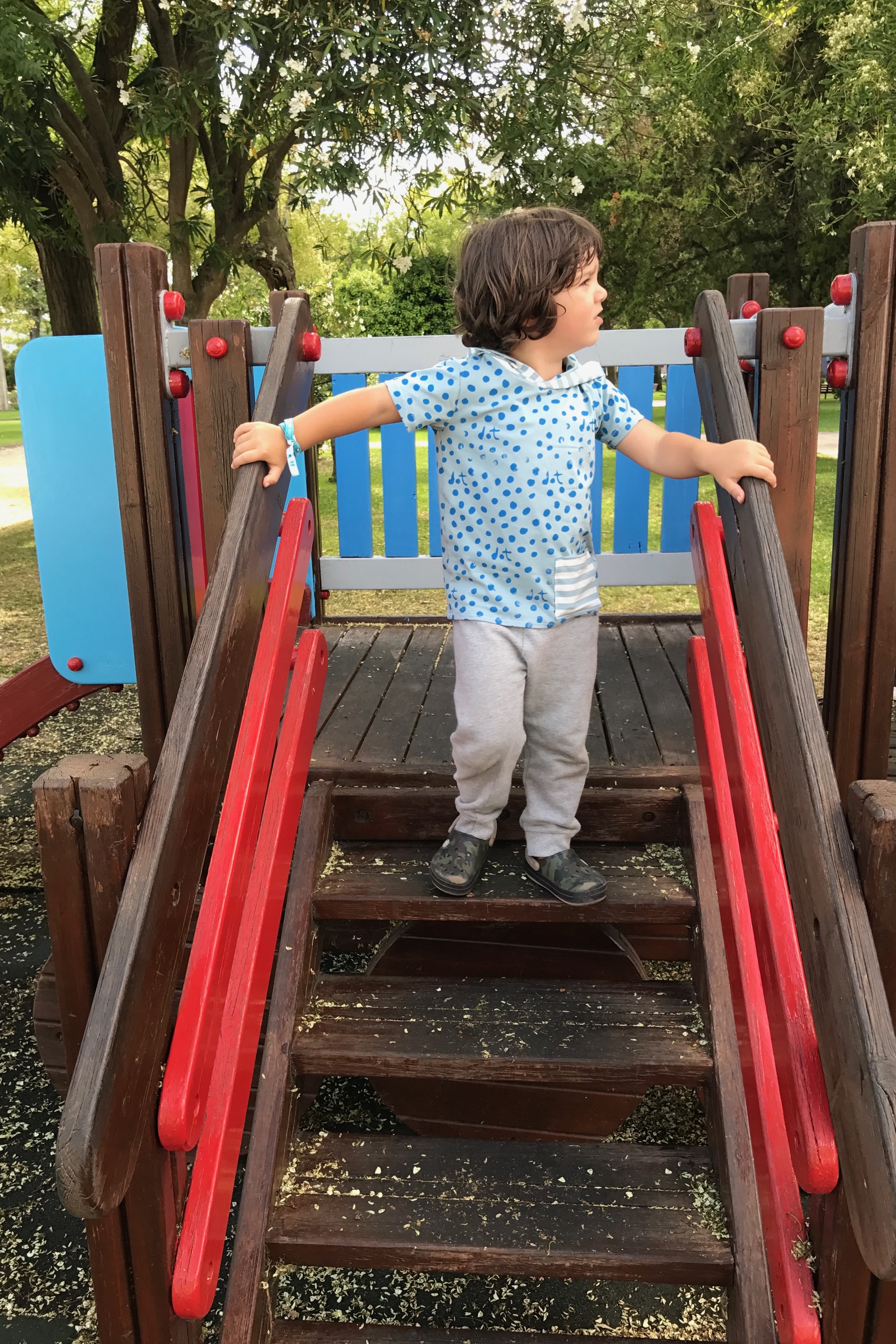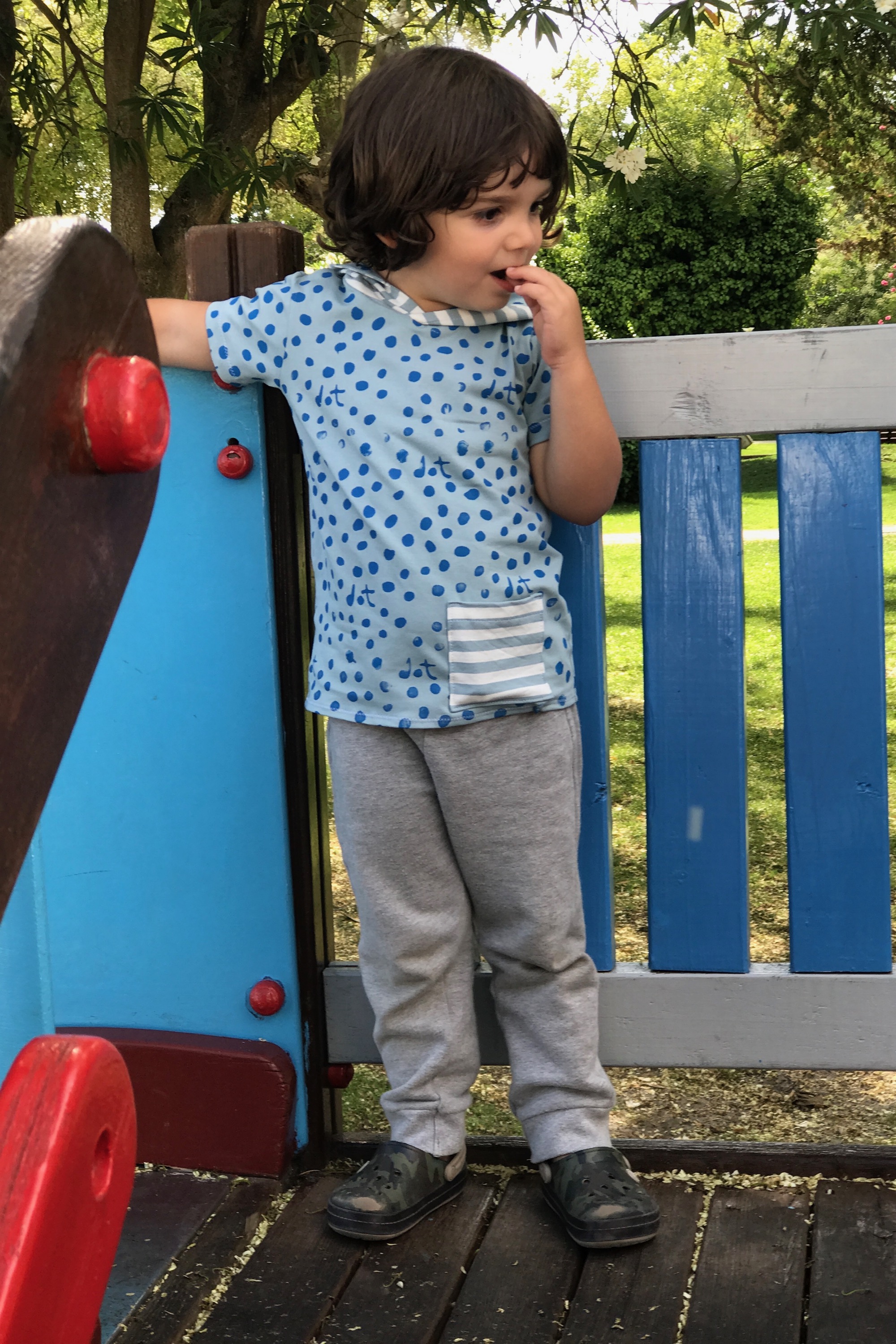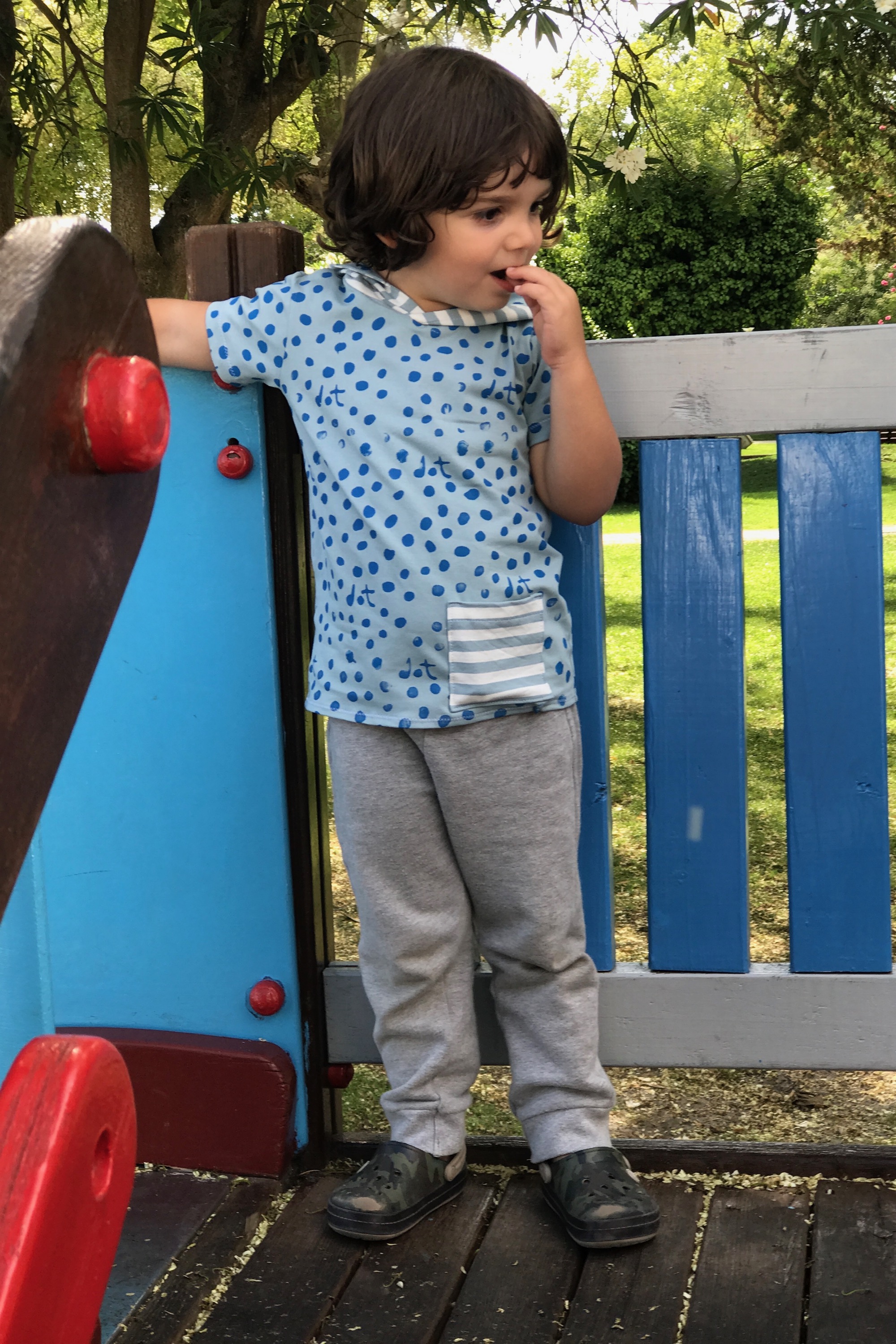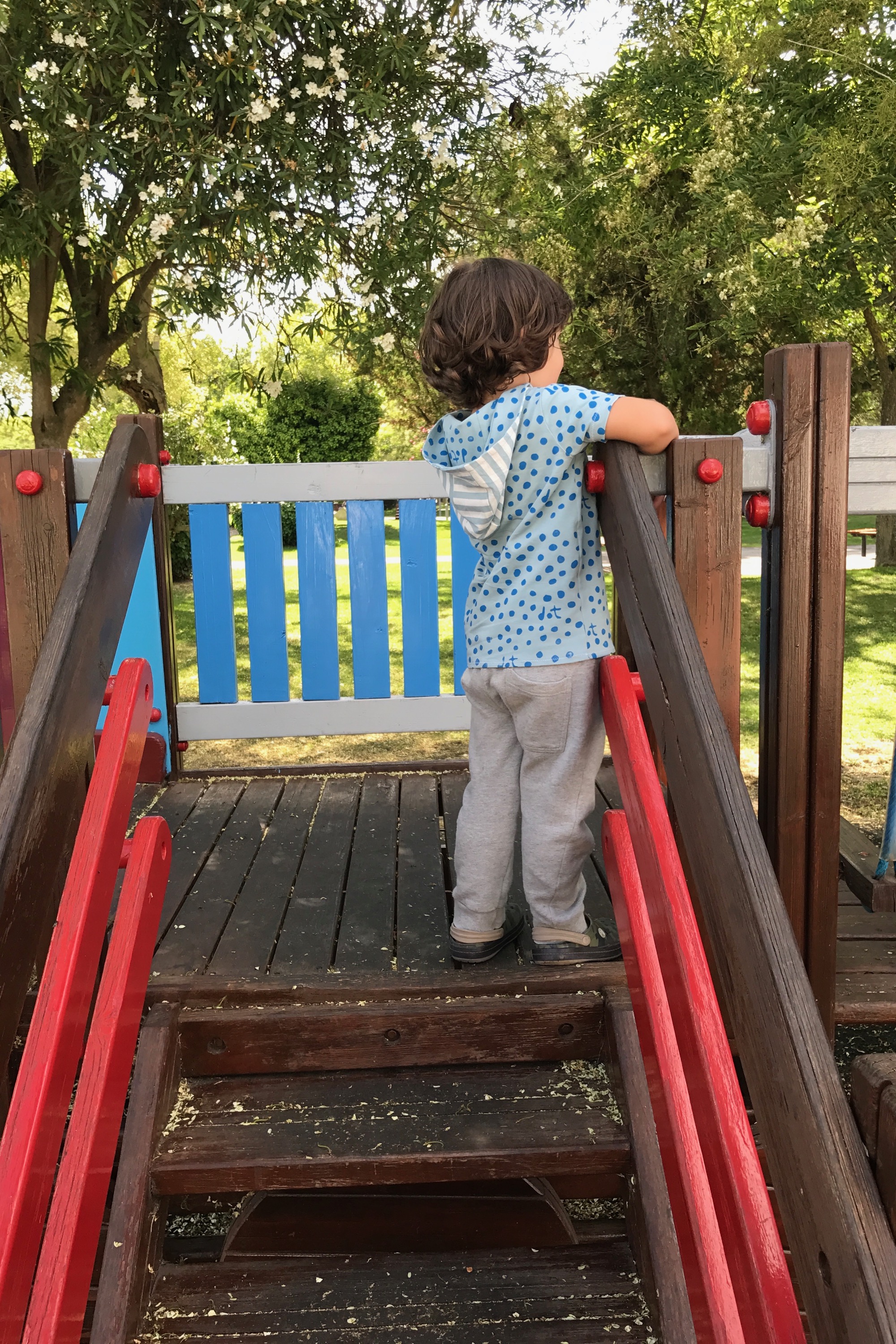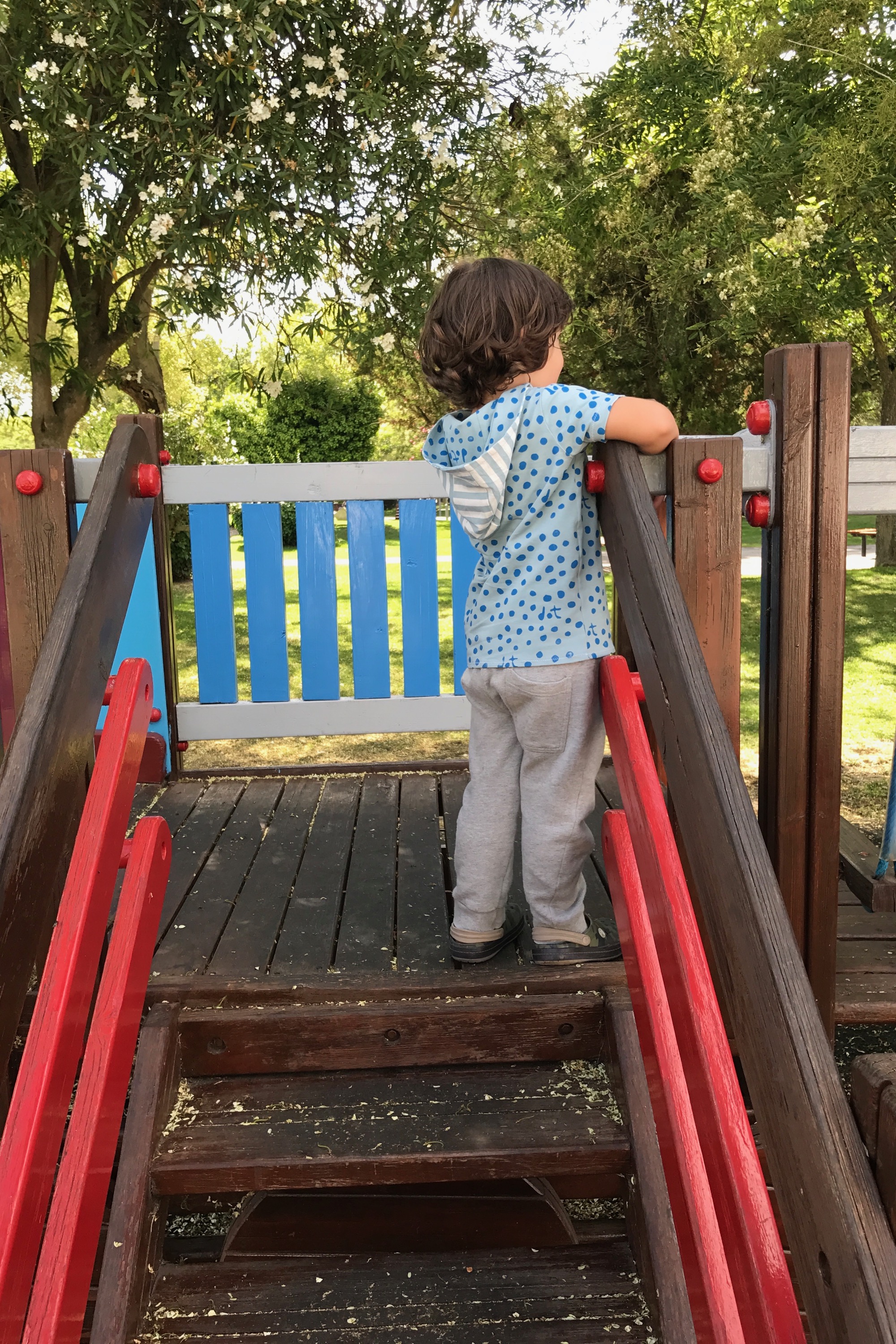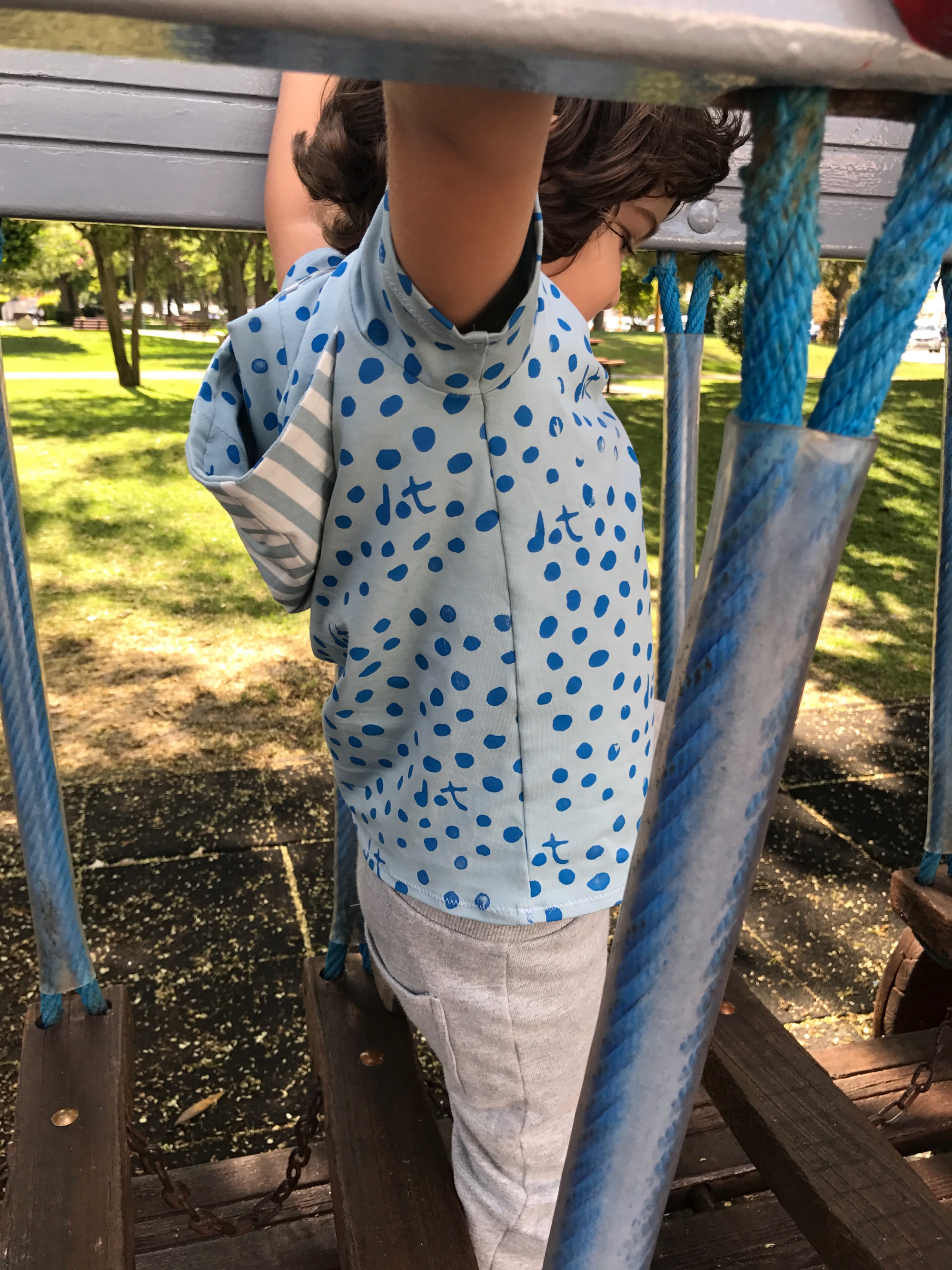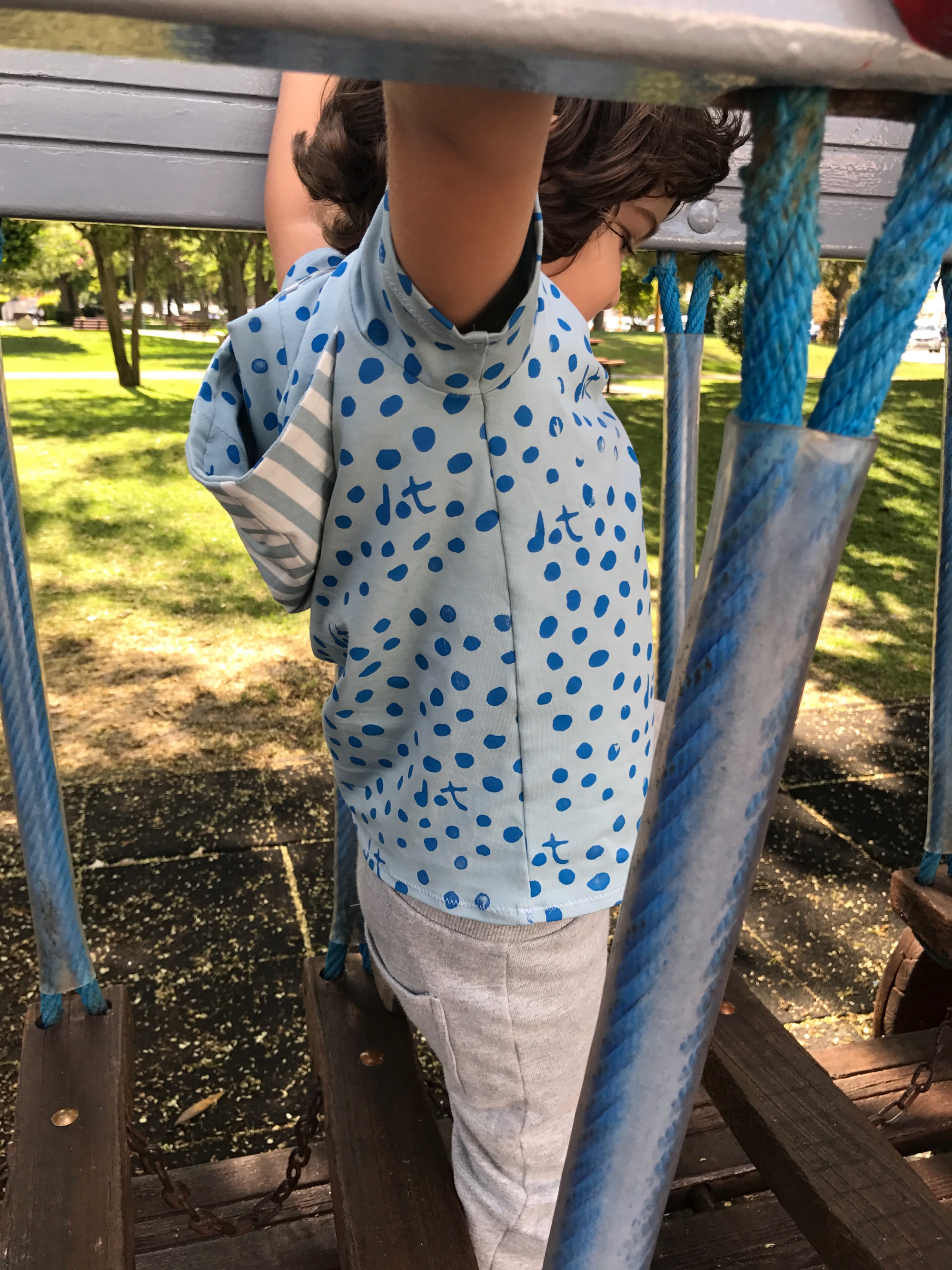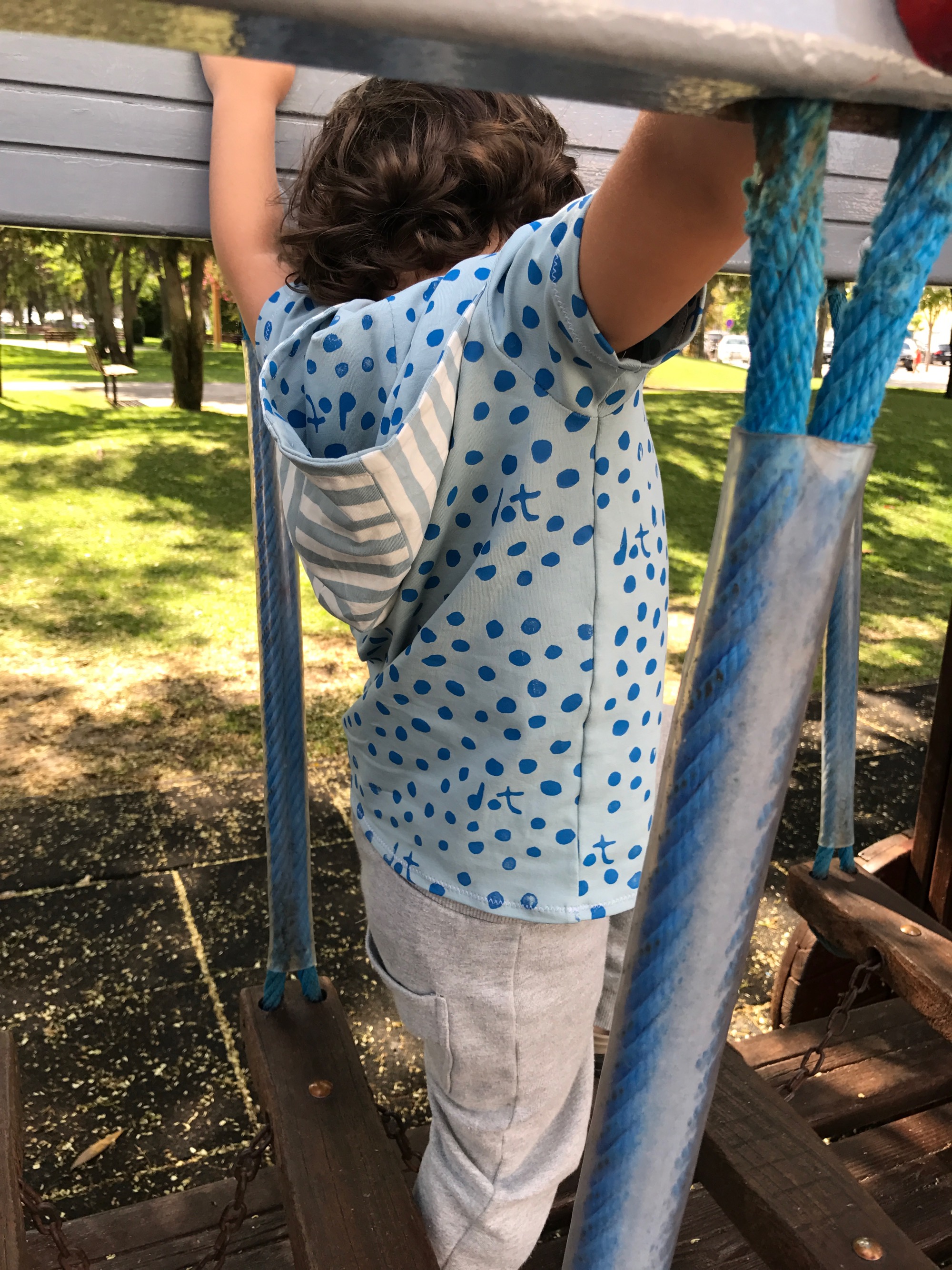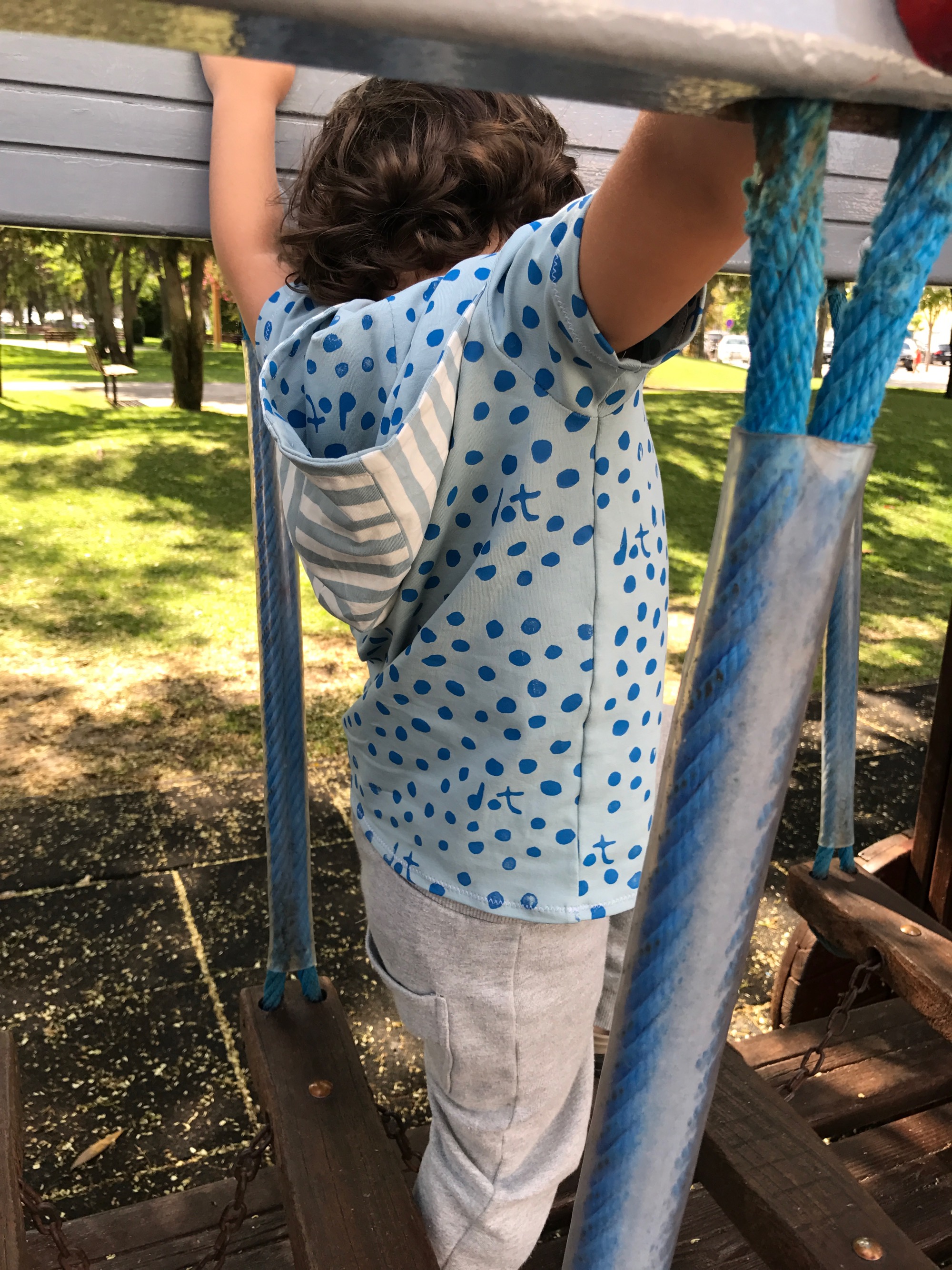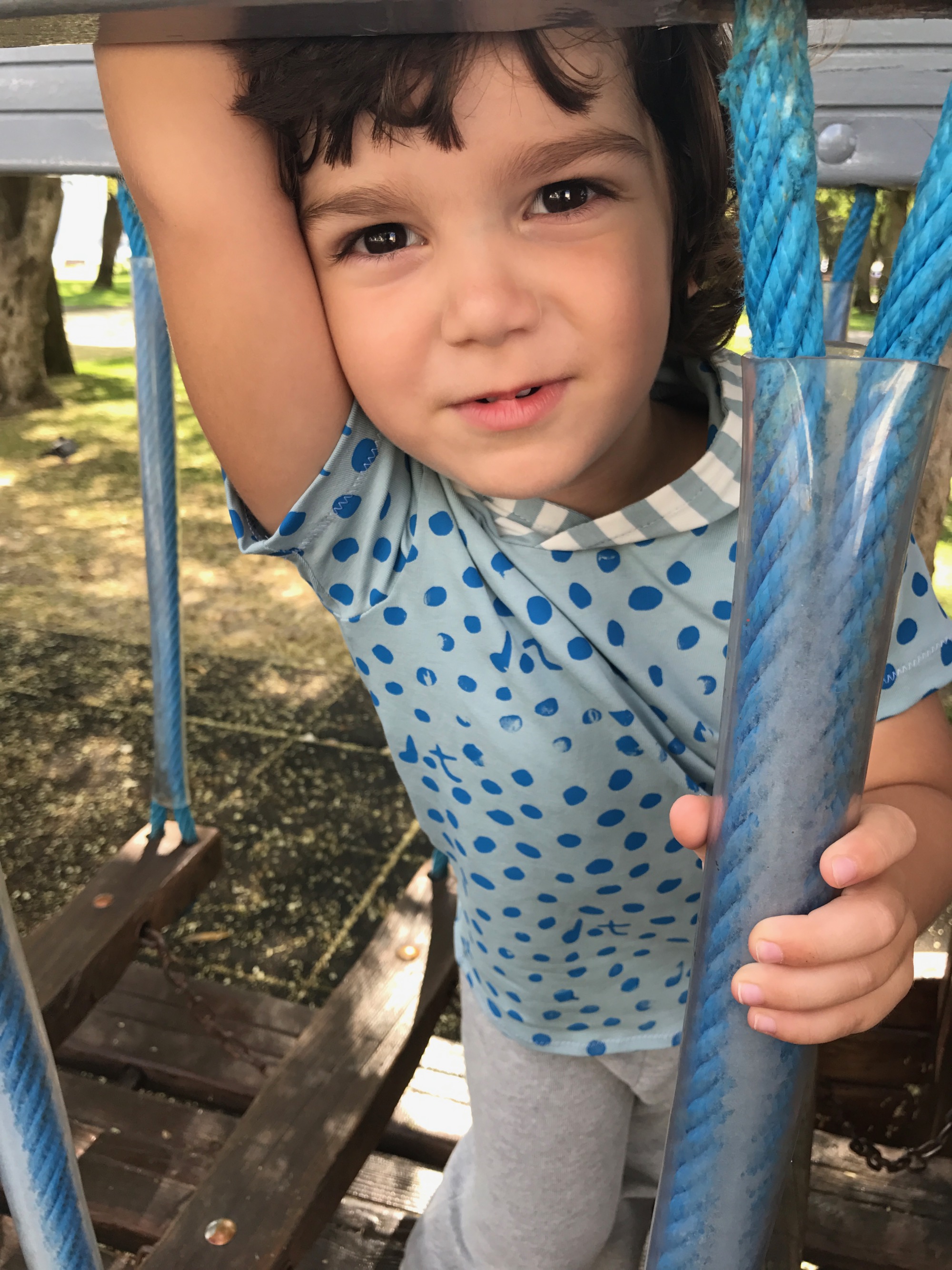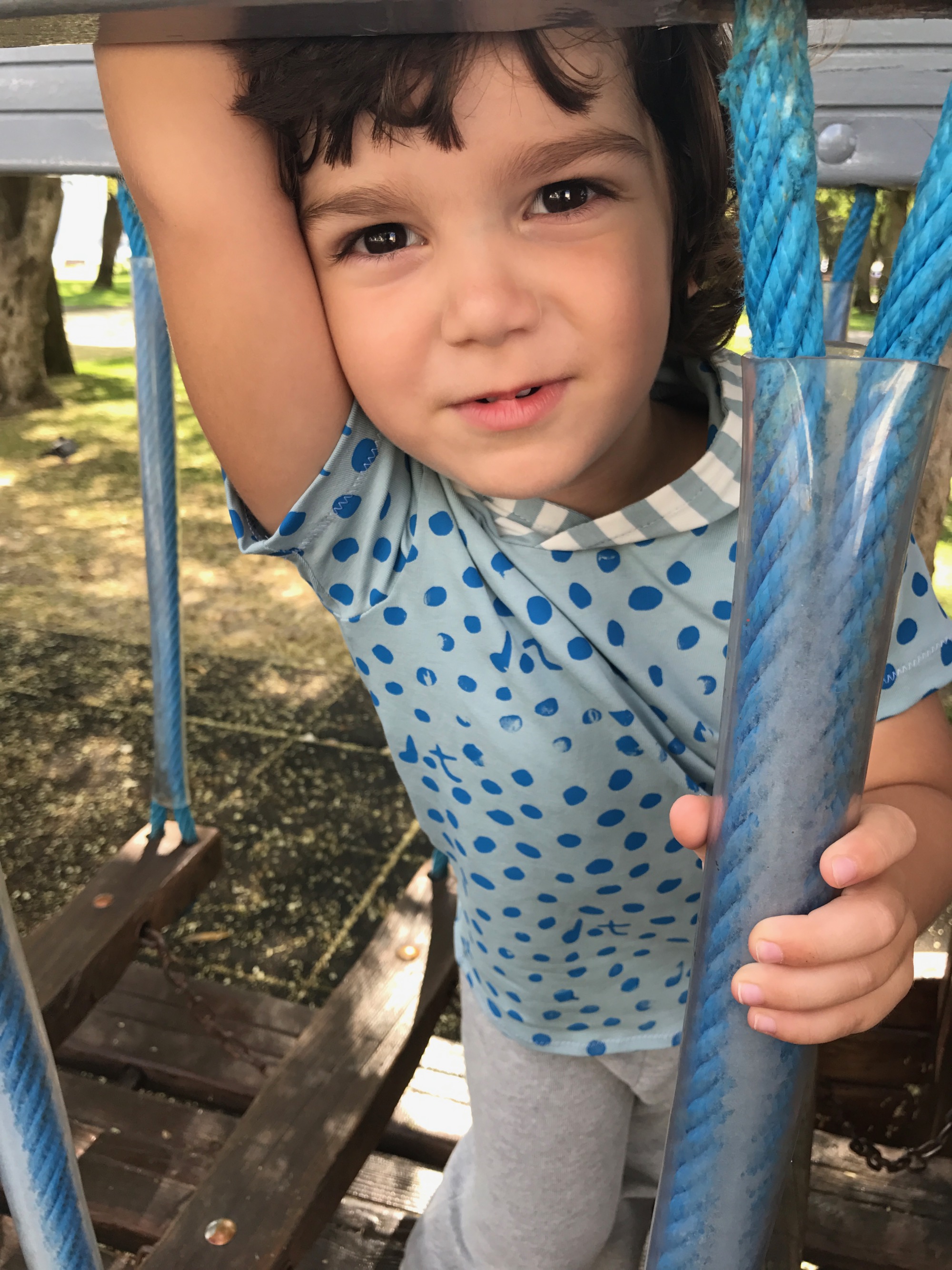 Thank you Barbara, for the wonderful workshop!
I had a blast! Thank you for inviting me to the party! See you next year!
The fabrics were kindly sponsored by Nosh fabrics. Thank you!
Os tecidos foram gentilmente patrocinados por Nosh Fabrics.
Check out what some of the other ladies made with their prints:
https://madebytoya.wordpress.com/2017/07/11/alicorn-jumpsuit
http://inspinration.blogspot.nl/2017/07/sew-social-amsterdam-and-harry-potter.html
https://needleandted.wordpress.com/2017/07/12/food-friends-fabric
http://www.huisjeboompjeboefjes.com/2017/07/bobbinhood-meets-amsterdam-sew-social.html
https://pienkel.com/2017/07/pink-unicorns-bobbinhood-workshop-at-amsterdam-sew-social/