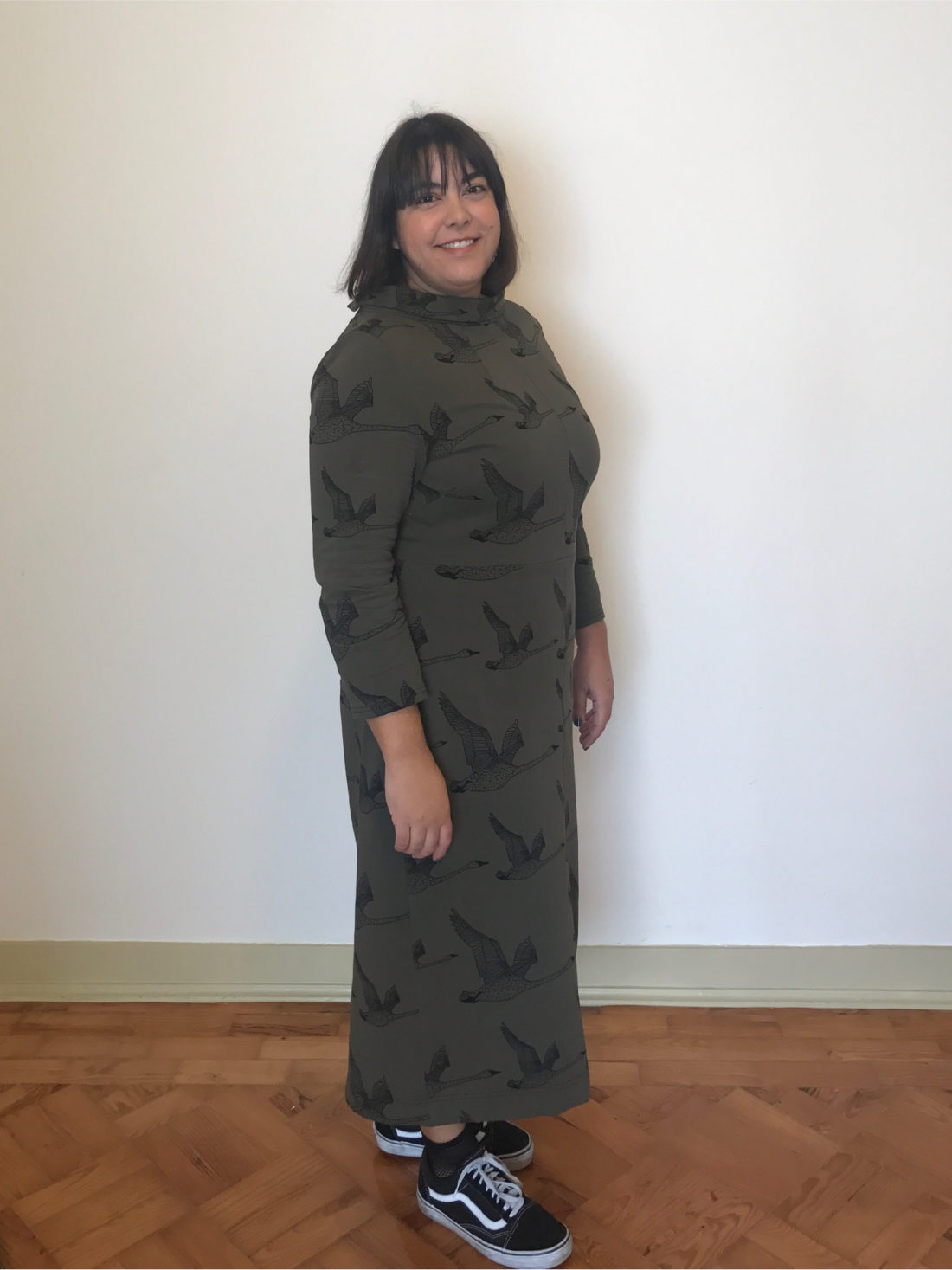 Burda Dress
Between sewing my new collection and for my kids, I have little time to sew for myself. So for 2018, I want to change that. I need to plan my wardrobe more carefully…
Right now I have too many tops and not enough bottom pieces.
During the Christmas holidays, I started making this Burda dress from issue 08/2017. This one featured a capsule collection for knits. Score!
Has soon as I saw the Burda dress, I knew I had the perfect fabric for it, stretch sweat-shirting from Nosh. I couldn't resist this colour and print, and was saving it for a long time. Good thing I did! Nosh no longer carries this particular fabric, but you can find the same print with new Nosh fabrics.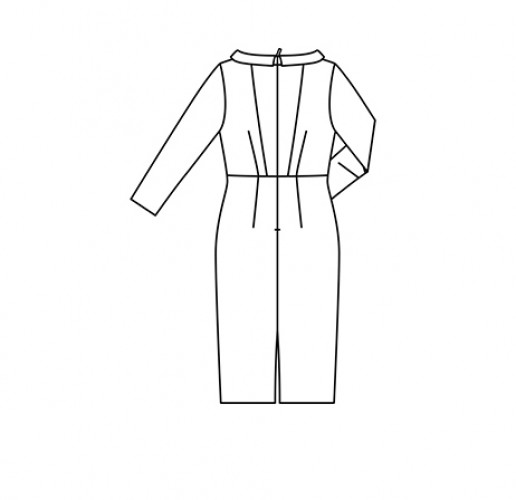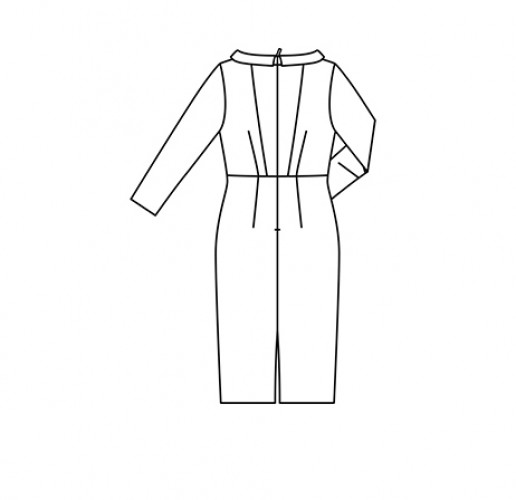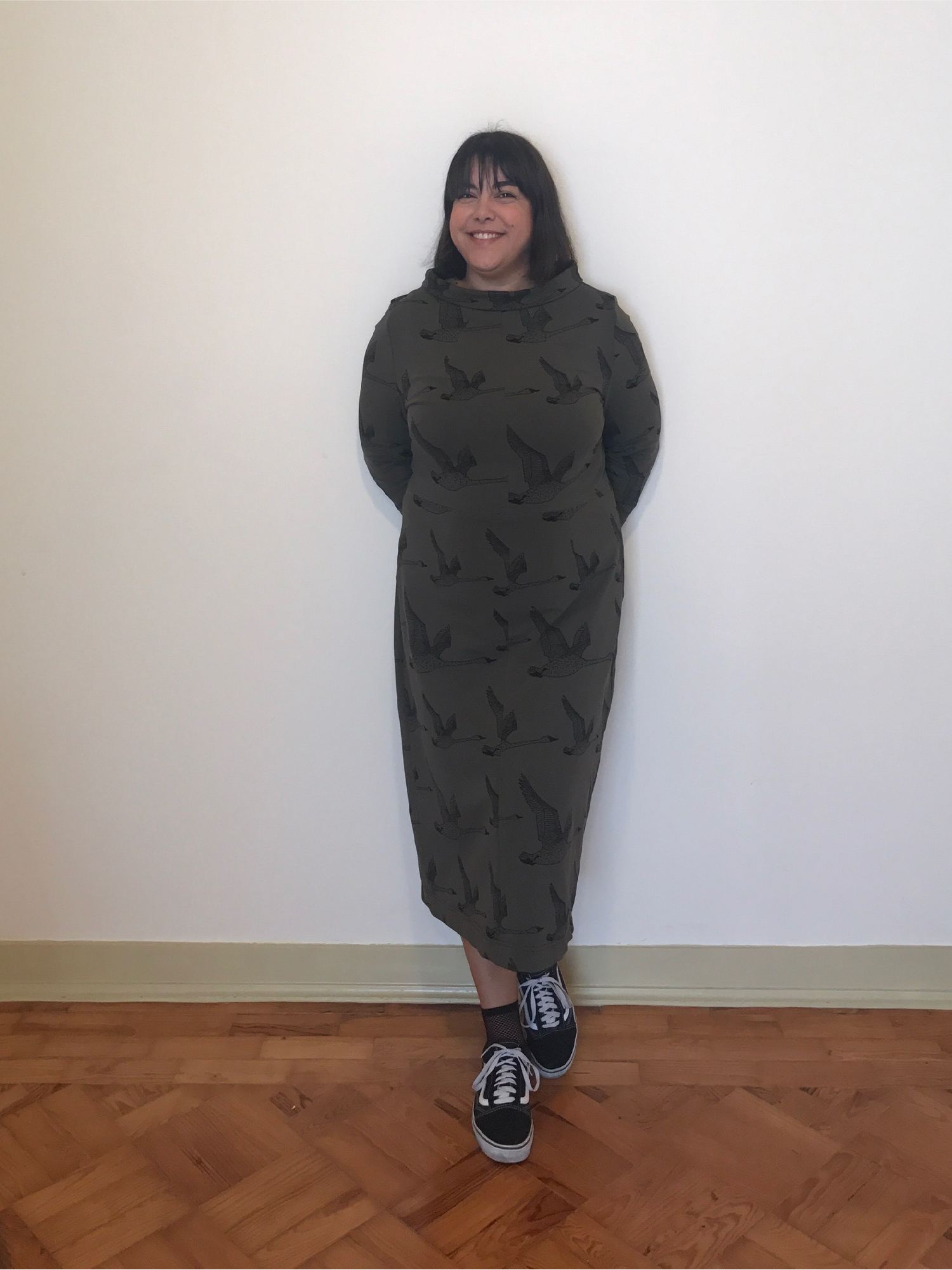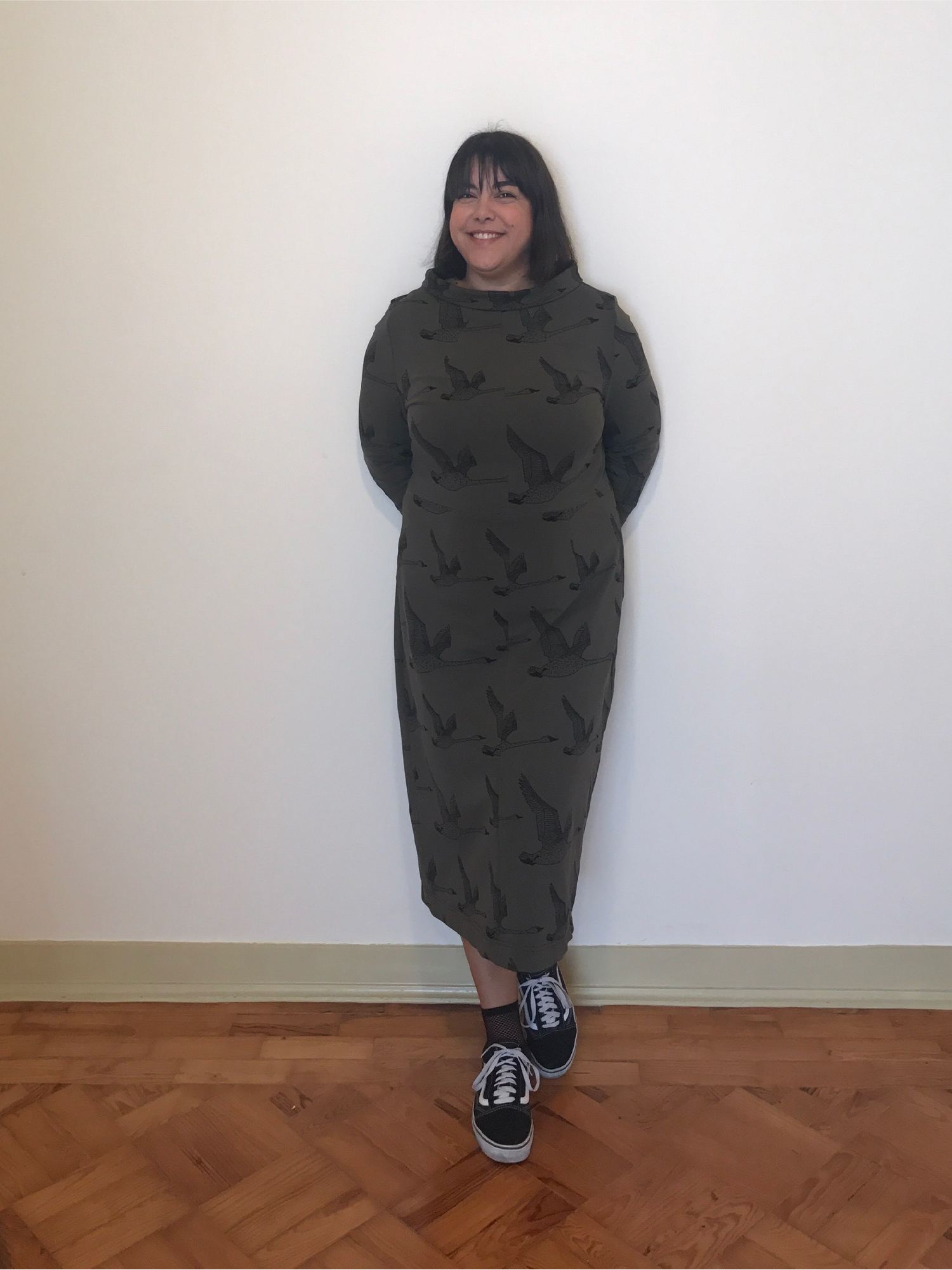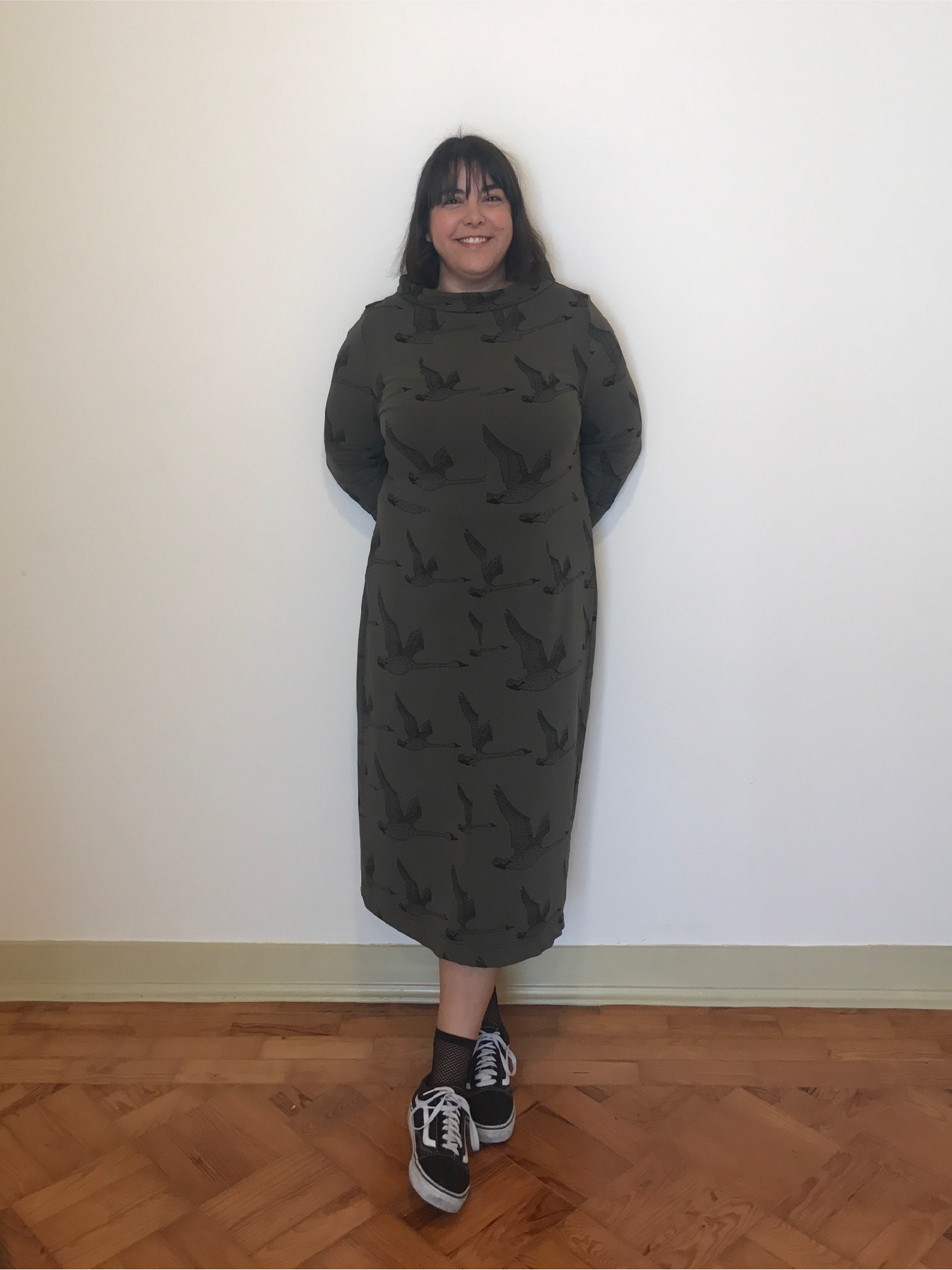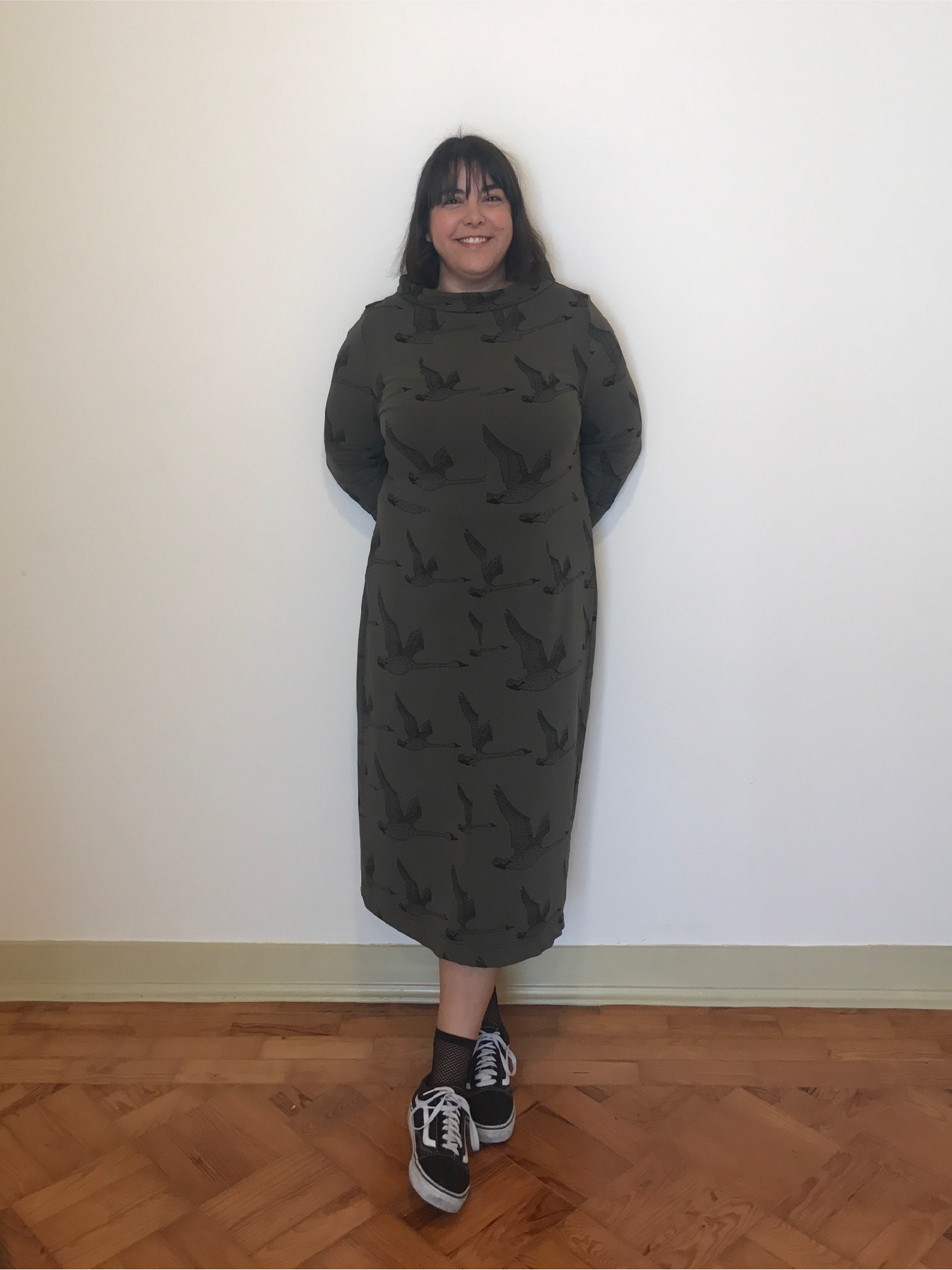 As usual, with Burda patterns, I had no major fitting issues. Made a size 44 with no adjustments. The fabric has a nice amount of stretch with 5% elastane, so I could have done a size smaller. And it's the softest organic sweatshirt fabric I've ever worked with!
The pattern itself is quite flattering. All the darts give it a nice shape, hugging your body in all the right places. It takes some time to sew all those darts perfectly, but it's worth it!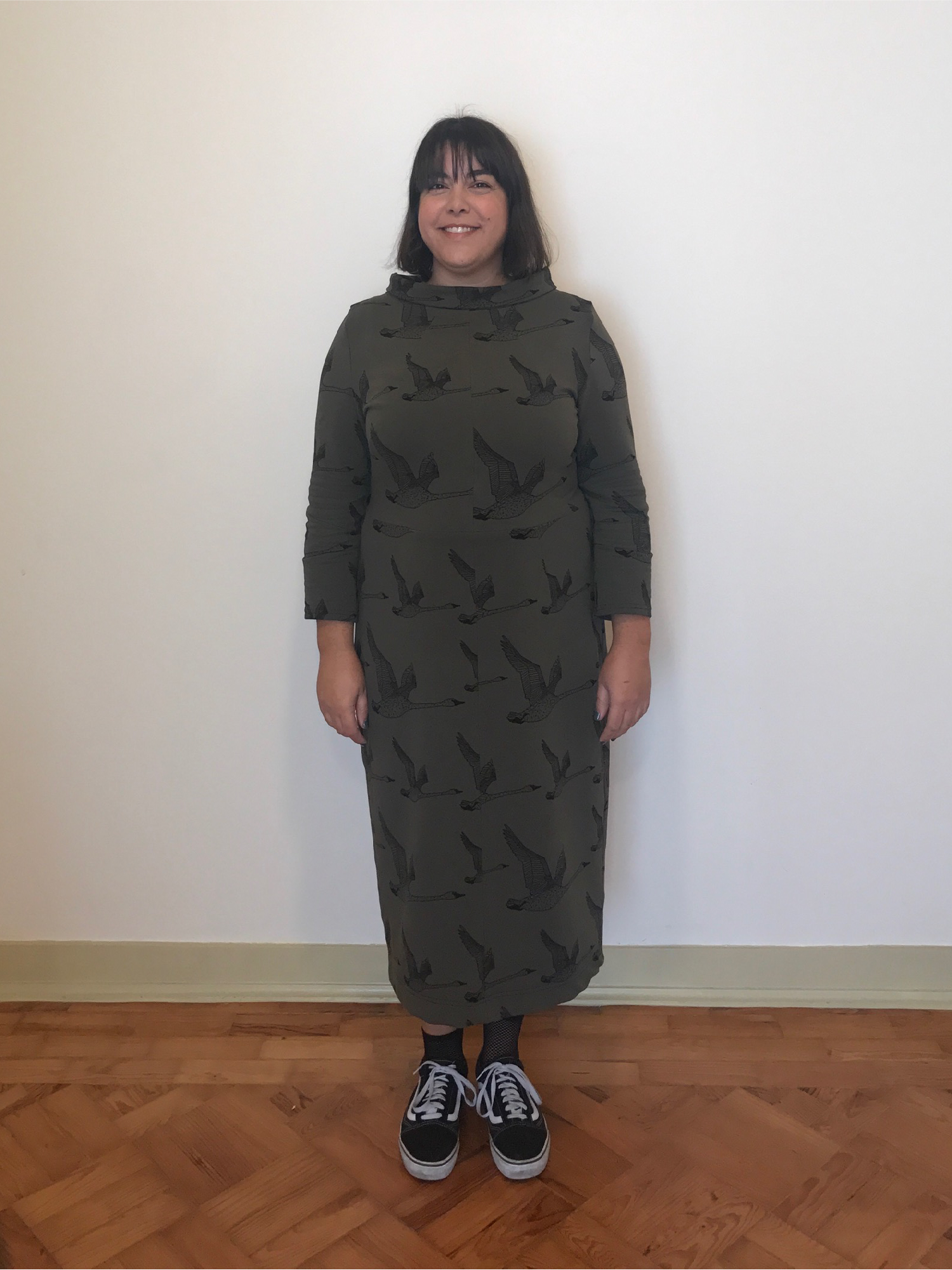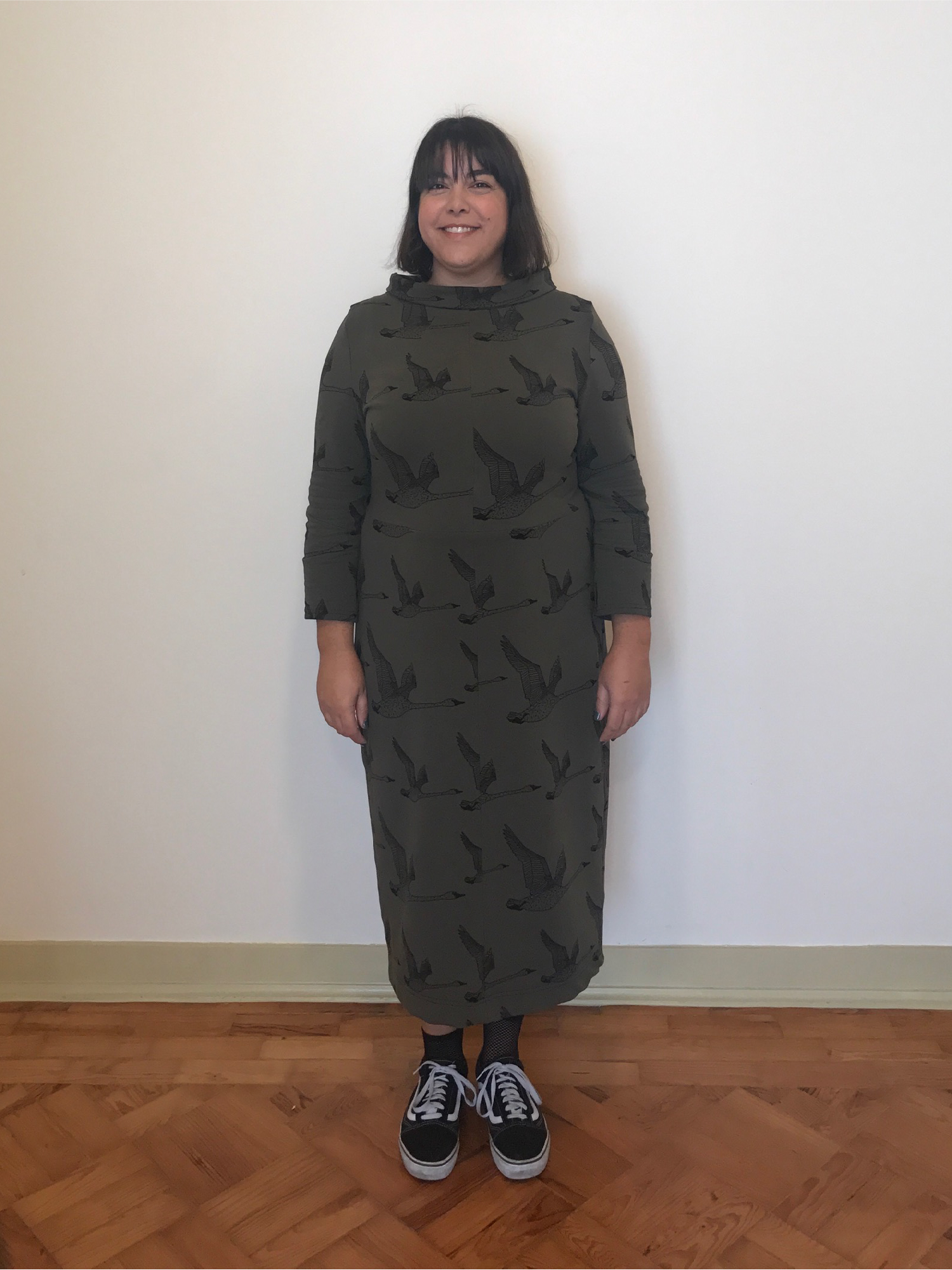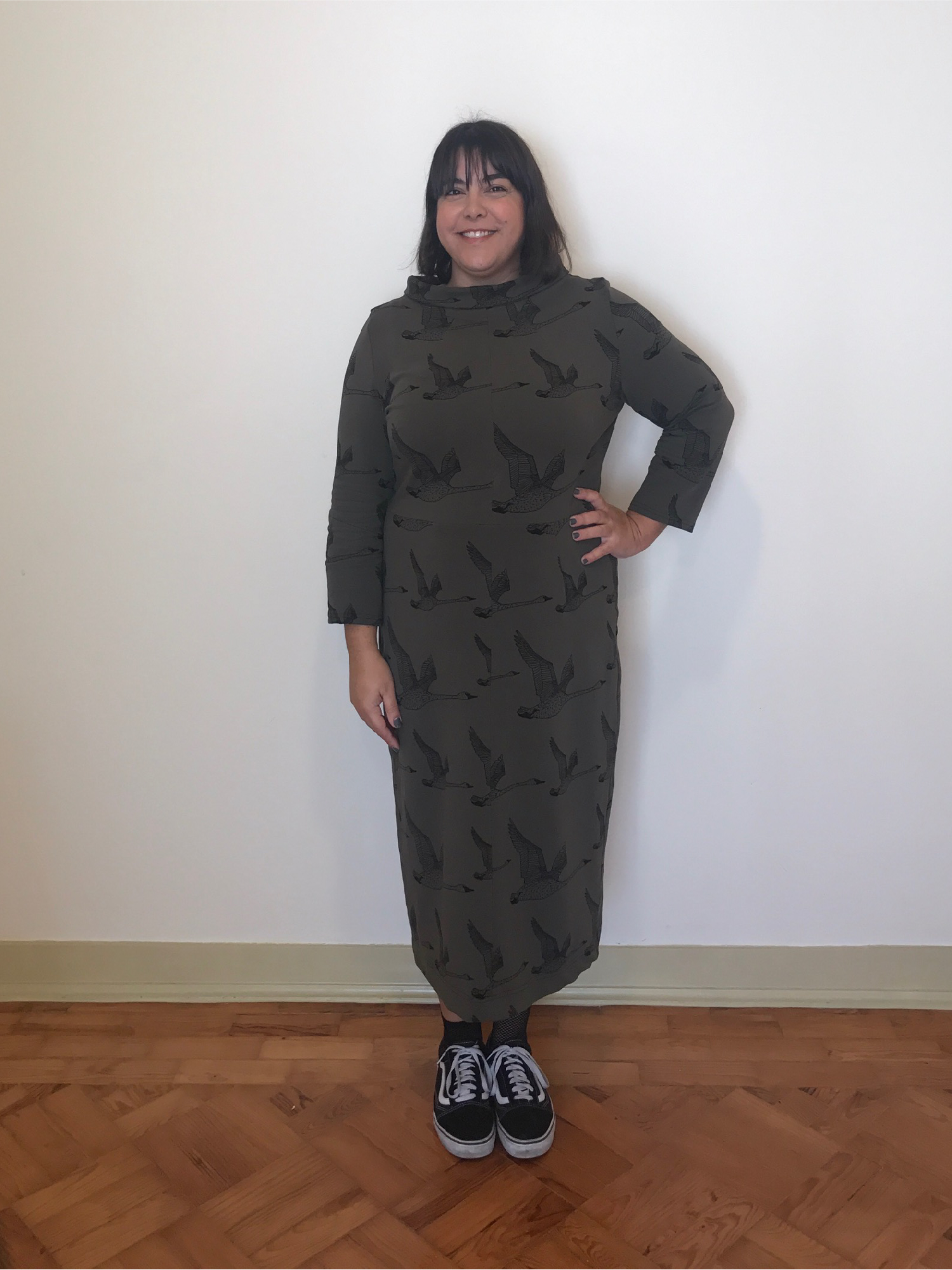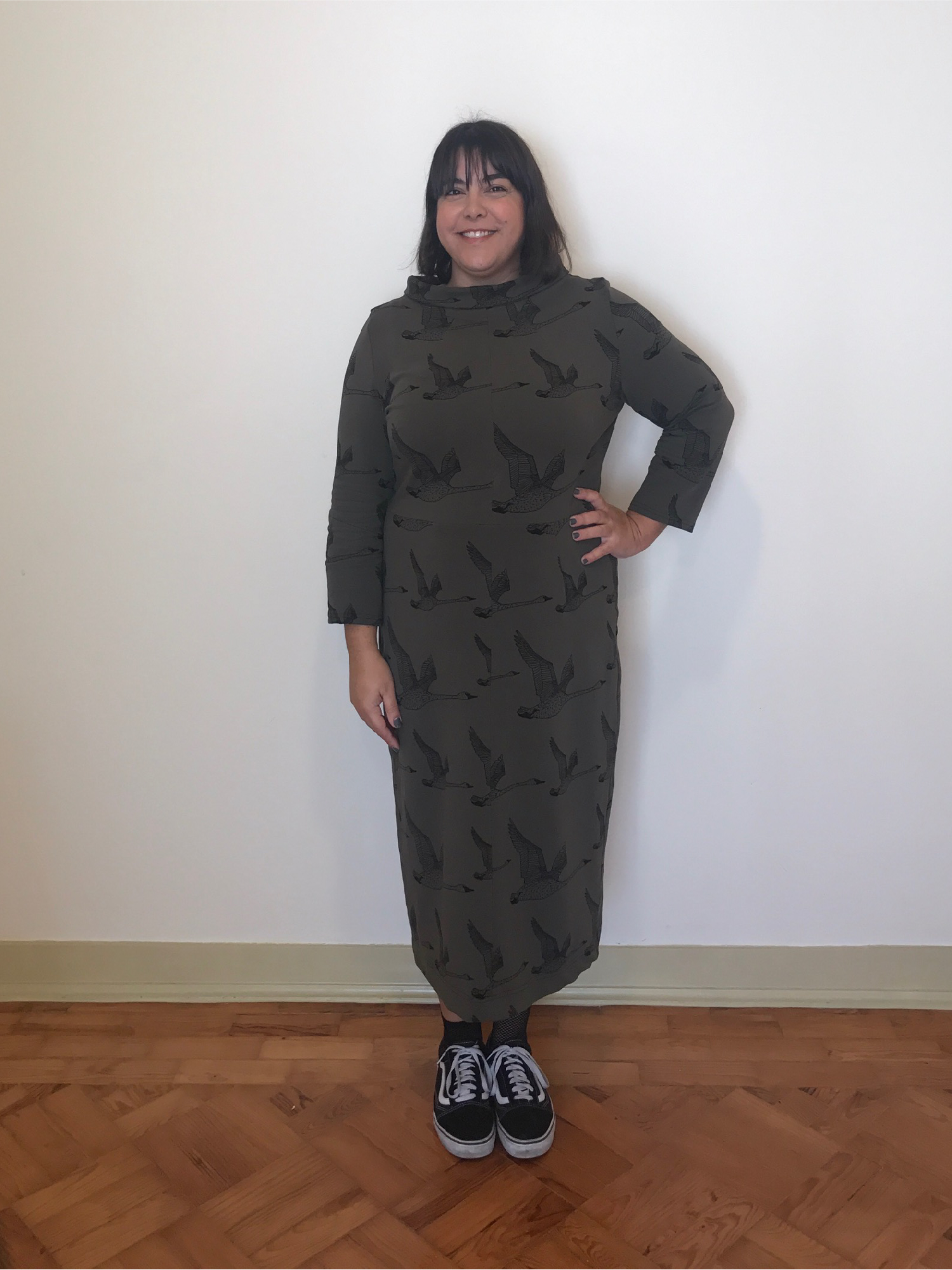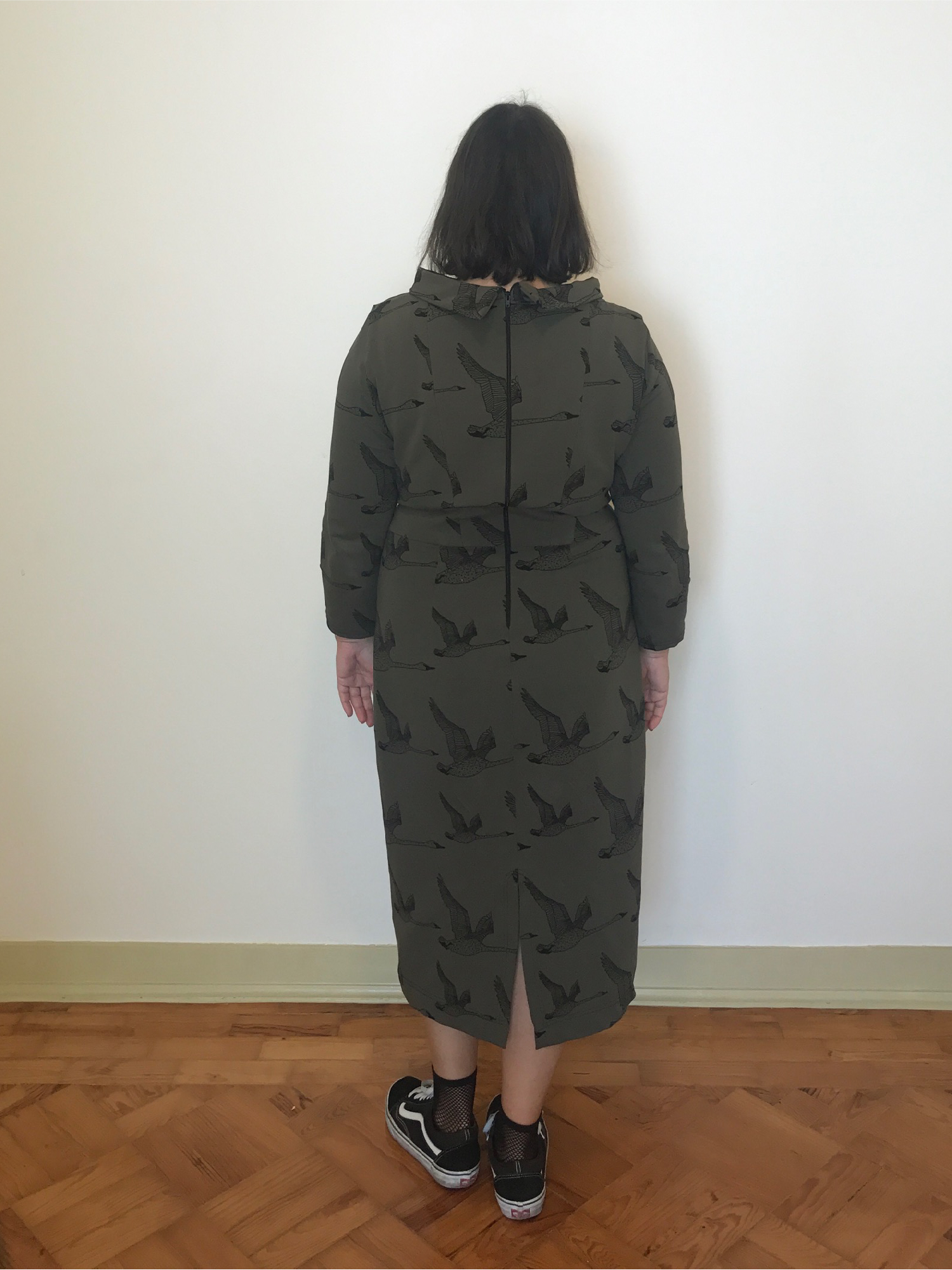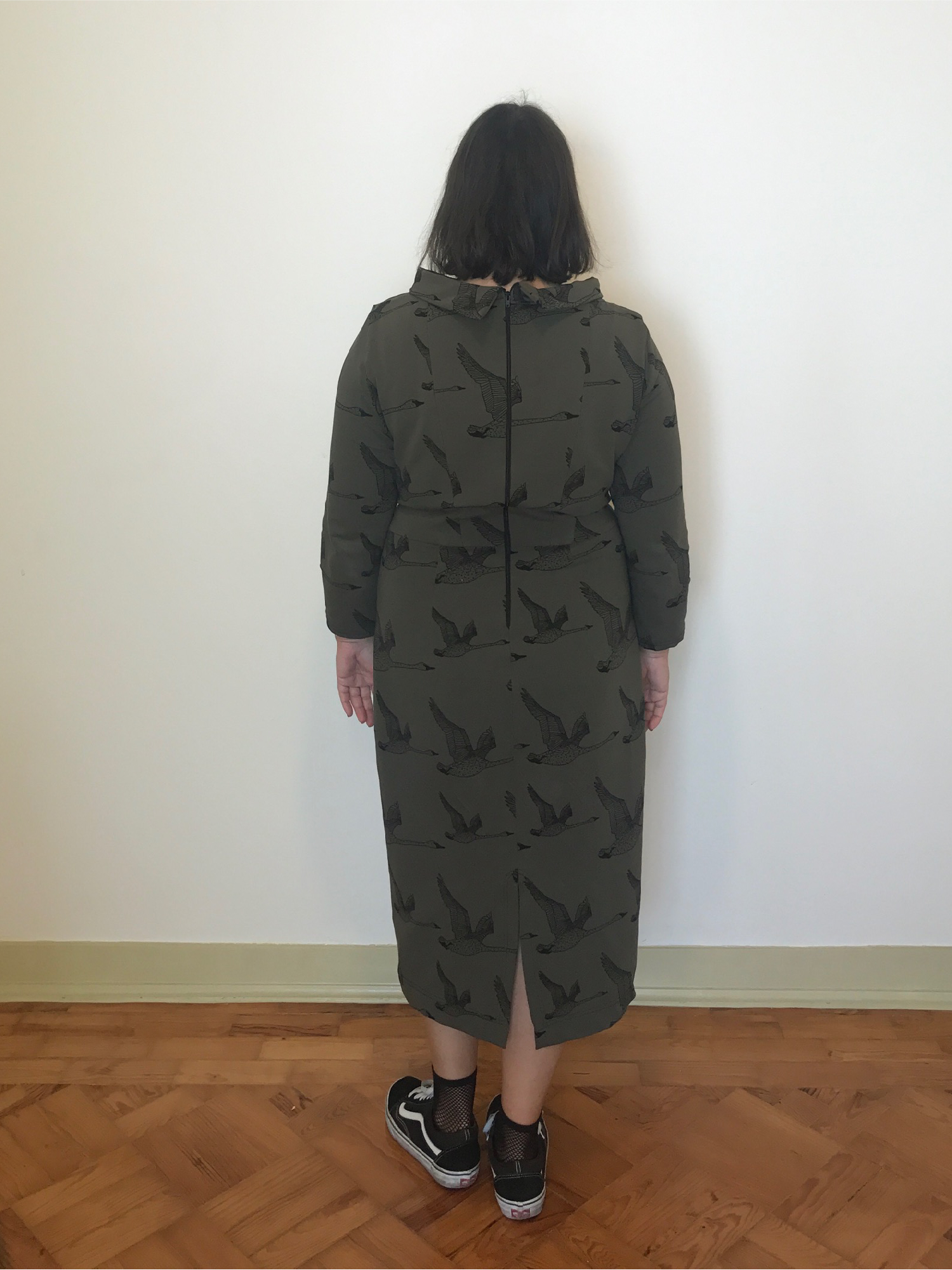 After taking these photos, I realized that some adjustments were needed in the back. The back bodice is too long, so there's some extra fabric. Mental note for next time!
I really like the fit and the 50's vibe from the design.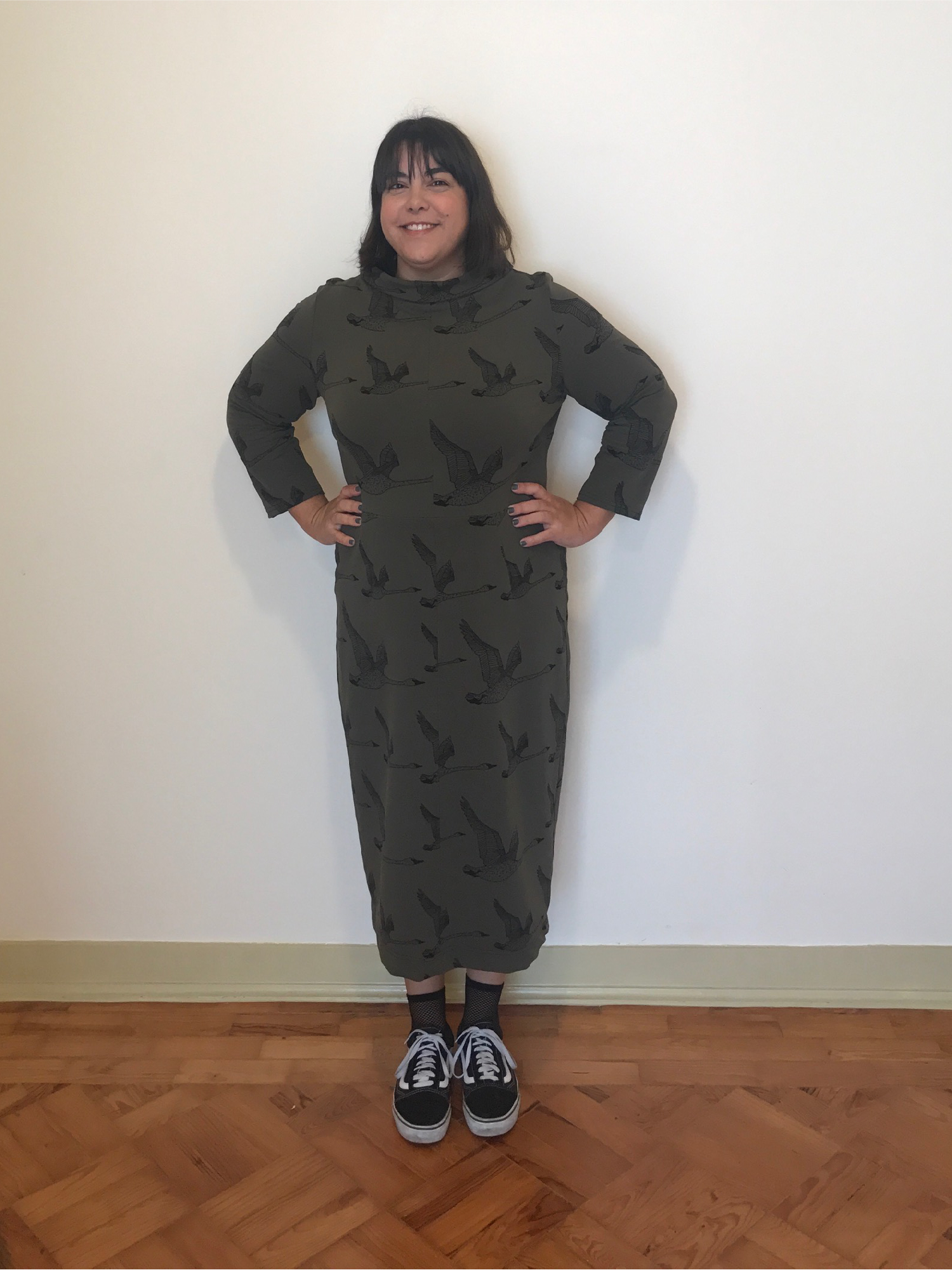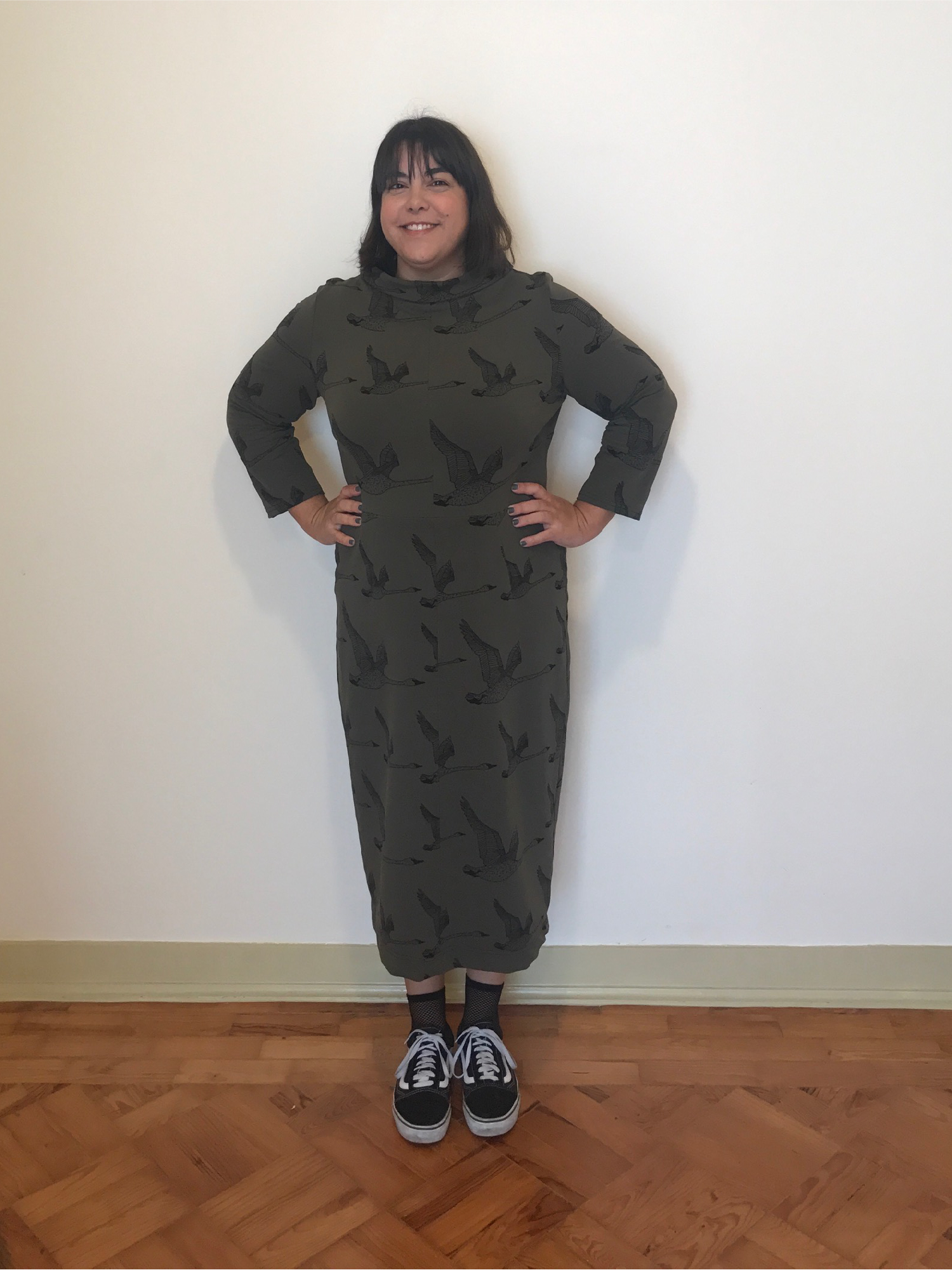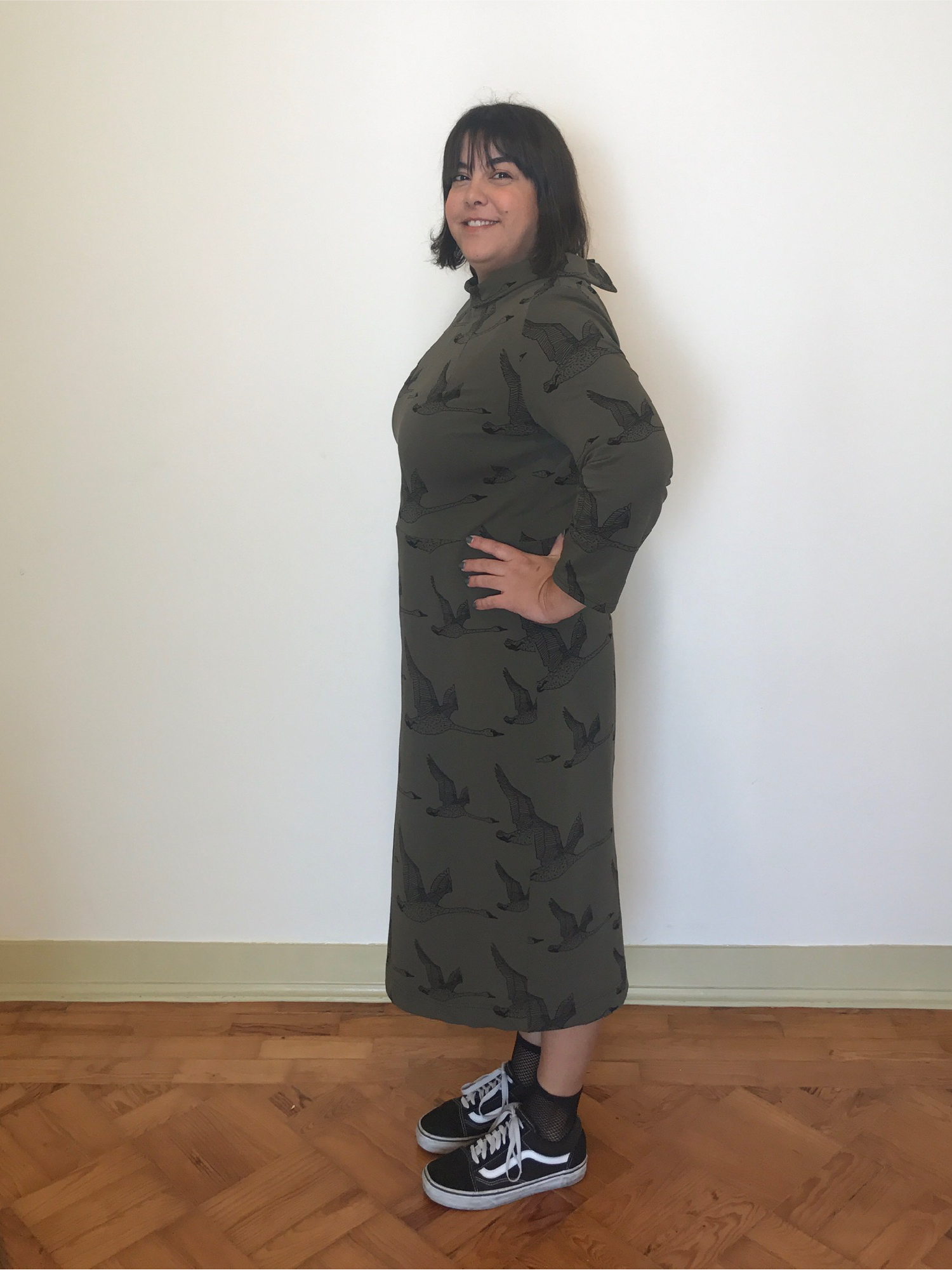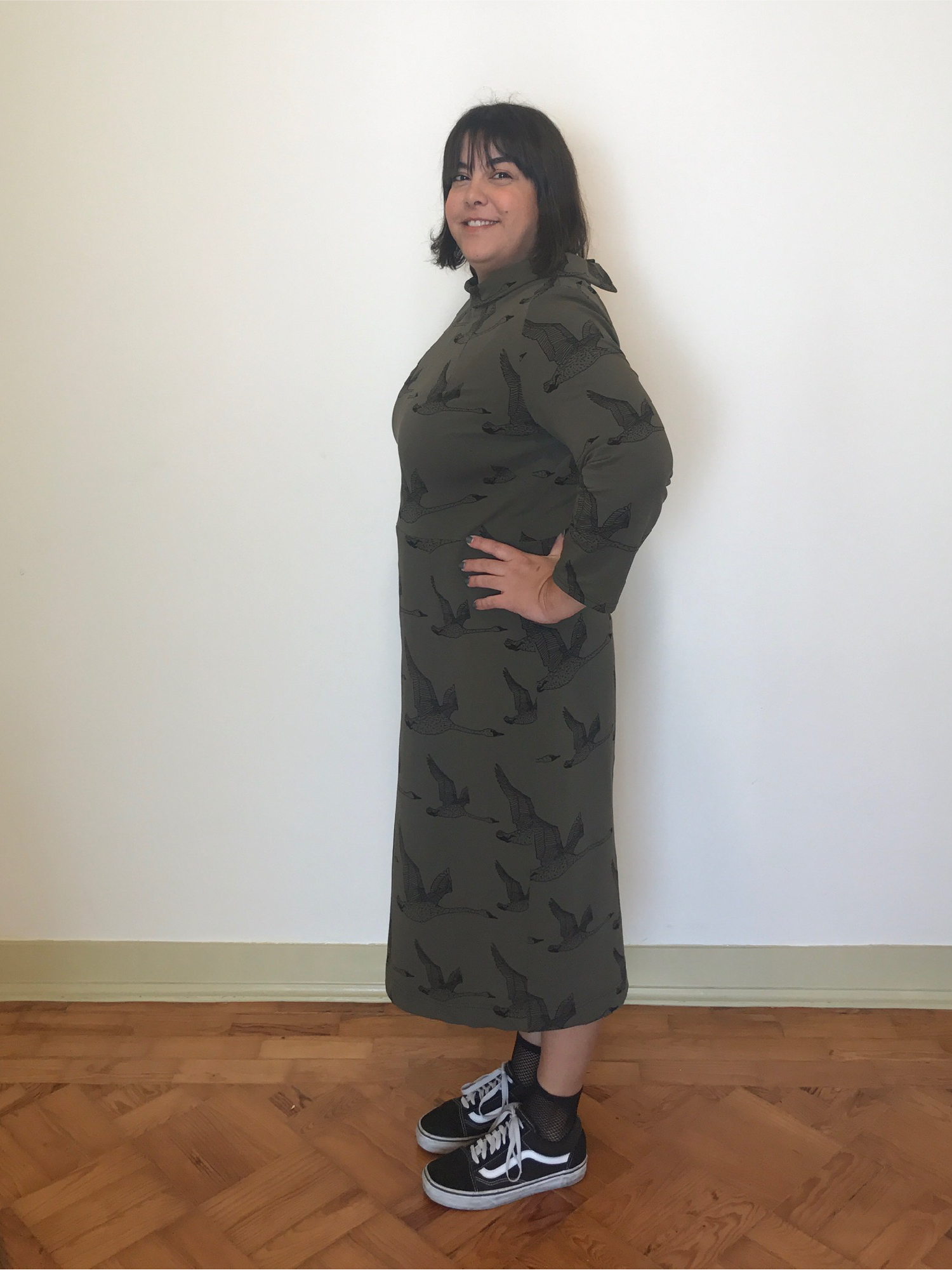 This post was written in collaboration with Nosh.