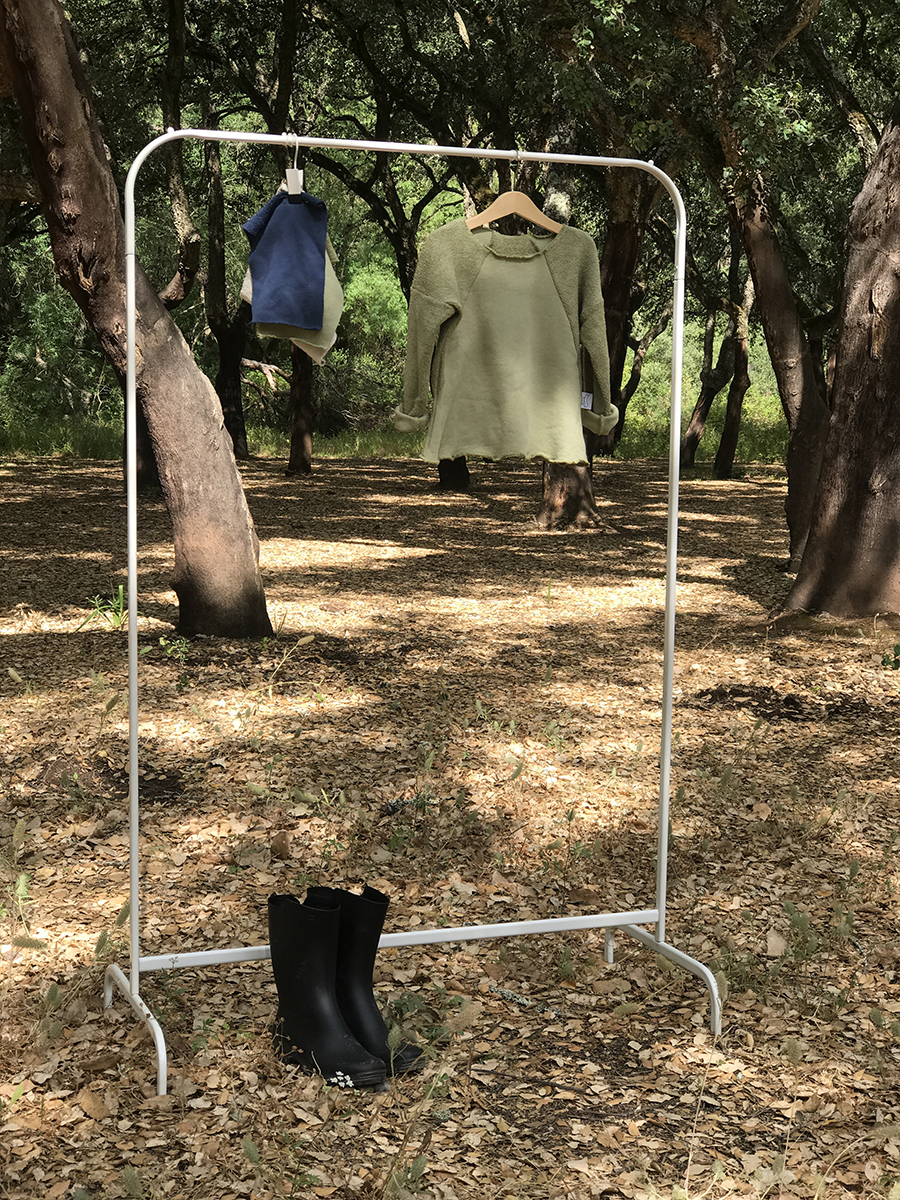 Armário cápsula para crianças
Criar um armário cápsula para crianças pode ser uma grande ajuda no quotidiano da vida familiar. As crianças crescem e têm necessidades diferentes ao longo do tempo. Este ano resolvi fazer um armário cápsula para o meu filho mais novo com peças da minha marca Miss Castelinhos e outras. Aqui ficam algumas dicas para fazerem o vosso.
Uma ressalva:
Eu escolhi fazer um guarda-roupa para o ano inteiro, apenas acrescentando ou retirando algumas peças sazonais, como impermeáveis ou fato-de-banho.
Putting together a capsule wardrobe for children can be a great help in everyday family life. Children grow up and have different needs over time. This year I decided to make a capsule wardrobe for my youngest son with items from my brand Miss Castelinhos and others. Here are some tips to create yours.
But first:
I chose to make a wardrobe for the whole year, occasionally adding or removing some seasonal items, such as raincoats or swimsuits.
Inventário
No início desta estação, fiz um inventário da roupa do meu filho.
O que ainda serve e o que já não serve?
O que ele gosta de vestir?
Que peças podemos manter na nova estação? Quais podemos retirar?
Para quem tem mais que um filho, o que está guardado e em condições de ser usado novamente?
Que peças sazonais podem ainda ser usadas (fato-de-banho, pijamas, etc.)?
Inventory
Earlier this season, I took inventory of my son's clothes.
What still fits and what no longer fits?
What does he like to wear?
Which items can we keep in the new season? Which ones can we take out?
For those who have more than one child, what is stored and fit to wear again?
Which seasonal items can still be worn (swimwear, pyjamas, etc.)?
Definir necessidades
Definir que peças são necessárias. Se as crianças forem mais crescidas, podem ser incluídas neste processo.
O que a criança gosta de vestir?
O que é importante para mim como mãe?
Que cores escolher?
Que tipo de tecido prefiro?
Qual o tamanho a vestir?
Quais a peças sazonais?
Quantidades necessárias de cada peça?
Define needs
Define which items are required. If your child is old enough, include him or her in this process.
What does the child like to wear?
What is important to me as a mother?
Which colours to choose?
Which type of fabric do I prefer?
Which size will he wear?
What are the seasonal items?
How many of each?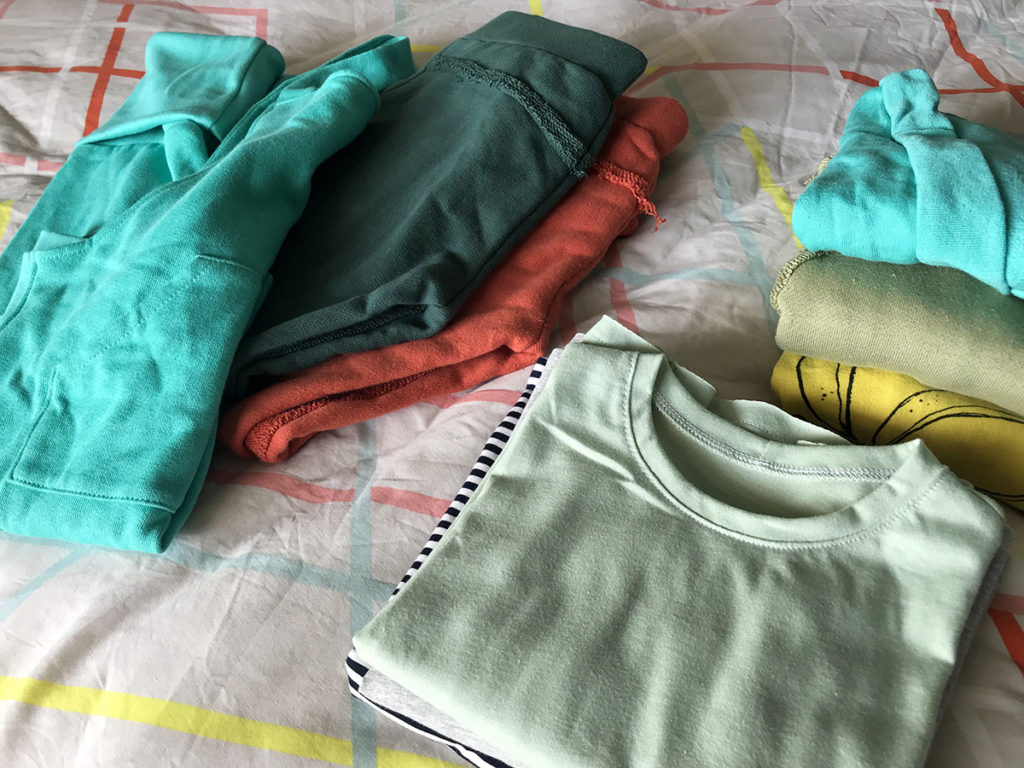 Compor o armário cápsula
Eu dou preferência a roupa de algodão, por ser uma fibra natural, pela durabilidade, pelo conforto térmico e também pela facilidade no cuidado e lavagem. Visto que a próxima estação é o inverno, adicionei algumas camisolas em lã e casacos, que eram do meu filho mais velho. Assegurei-me que todas as peças servem e são combináveis entre si, permitindo ter um uso variado com pouca roupa.
O armário do meu filho é composto pelas seguintes peças:
3 camisolas de lã (herdada)
1 sweatshirt (herdada)
2 pares de calças de ganga (herdados)
2 pares de pijamas (herdados)
1 robe (herdado)
Em relação a cuecas (ou boxers) e meias, opto por ter em maior quantidade, pois sujam-se facilmente em crianças mais pequenas.
Como roupa exterior para o inverno, temos:
1 Impermeável (herdado)
1 Casaco de inverno (herdado)
1 Blusão (herdado)
1 par de galochas (herdadas)
Algumas peças podem ser usadas o ano inteiro, adaptando-as à estação presente. Por exemplo, uns calções ou calças mais finas usados sobre leggings, mantêm a criança confortável e quente na estação mais fria. Visto no nosso país termos um clima moderado, não sinto necessidade de incluir camisolas interiores. No entanto, uma t-shirt de manga curta pode cumprir essa função.
Assemble the capsule wardrobe
I prefer cotton clothing, because it's a natural fiber, for its durability, thermal comfort and easy to care for and wash. Since the next season is winter, I added some woollen sweaters and outerwear, passed down from my older son. I made sure that all the items fit and are combinable, allowing for the most amount of combinations with little clothing.
My son's closet consists of the following items:
3 wool sweaters (inherited)
1 Sweatshirt (inherited)
2 pairs of jeans (inherited)
2 pairs of pyjamas (inherited)
1 house coat (inherited)
For boxers and socks, I choose to have more of each, because they get dirtier easily with younger children.
As outerwear we have:
1 Raincoat (inherited)
1 Winter coat (inherited)
1 Jacket (inherited)
1 pair of Wellies (Inherited)
Some items can be worn all year round, adapting them to the present season. For example, lighter shorts or trousers worn over leggings keep the child comfortable and warm in the colder season. Since we have a moderate climate in our country, I feel no need to include undershirts. However, a short sleeve t-shirt can work just as well.