Wild Thing
Kid's Clothes Week is on!!! How exciting! Have you seen the project pool? So much creativity!
Last season I only made a t-shirt, but this time I want to make a bit more. Last week, I spent it coming up with a few ideas, drafting, testing, cutting… so that on day 1 I could start sewing.
So it's day 2 and my first project is done! (Yaaayyyy!)
I felt so inspired by my fellow contributors, that I wanted to step out of my confort zone (Well, not too far out, I still made a t-shirt!).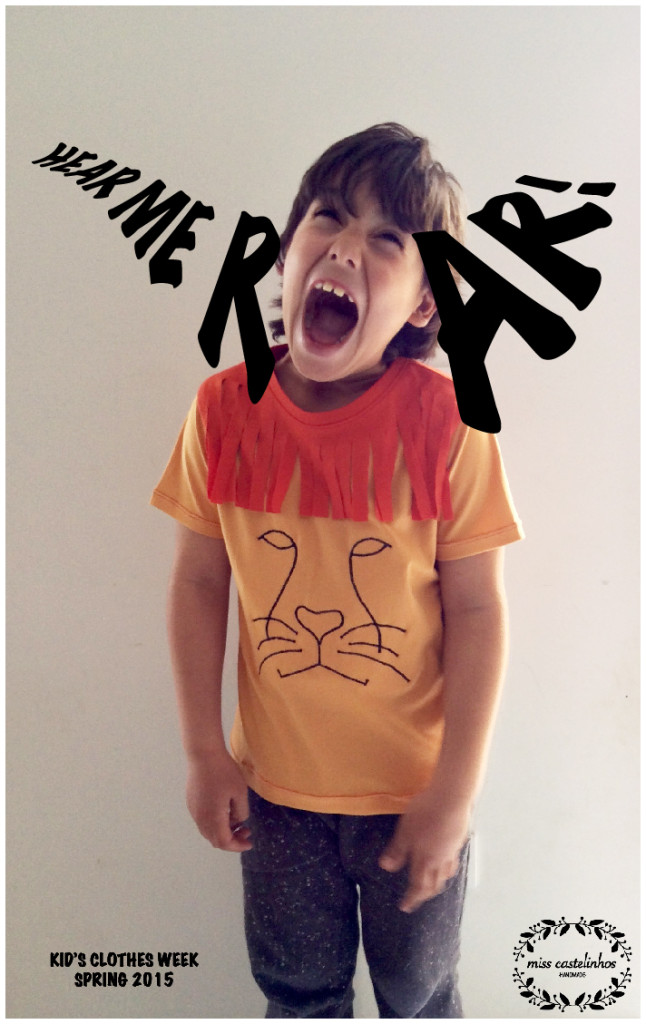 I decided to make a Lion tee, using the Rowan tee pattern, with a face in the front and (some how) add a mane.
For the lion's face, I drew it on the front of the t-shirt, and then used a tight zig-zag stitch, to embroider it. On the wrong side, I used fusible interfacing, to give the knit more structure, so it wouldn't end up deformed, because of the zig-zag. I was going to sew a couple of buttons, for the eyes, but I think I prefer it as it is…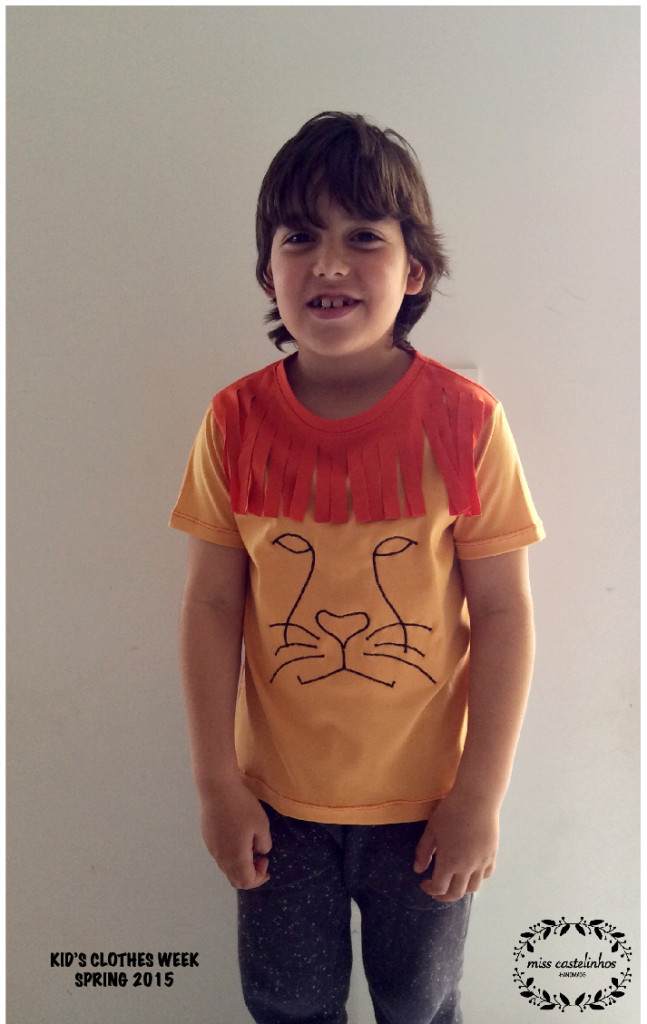 For the mane (or in this case, more fringe than mane! :P), I used a knit in the same color of the back, traced the top part of the front panel pattern and sewed it along the shoulders and neckline, to the front panel of the tee. To finish and give it some movement, I just cut it in strips. Simple as that!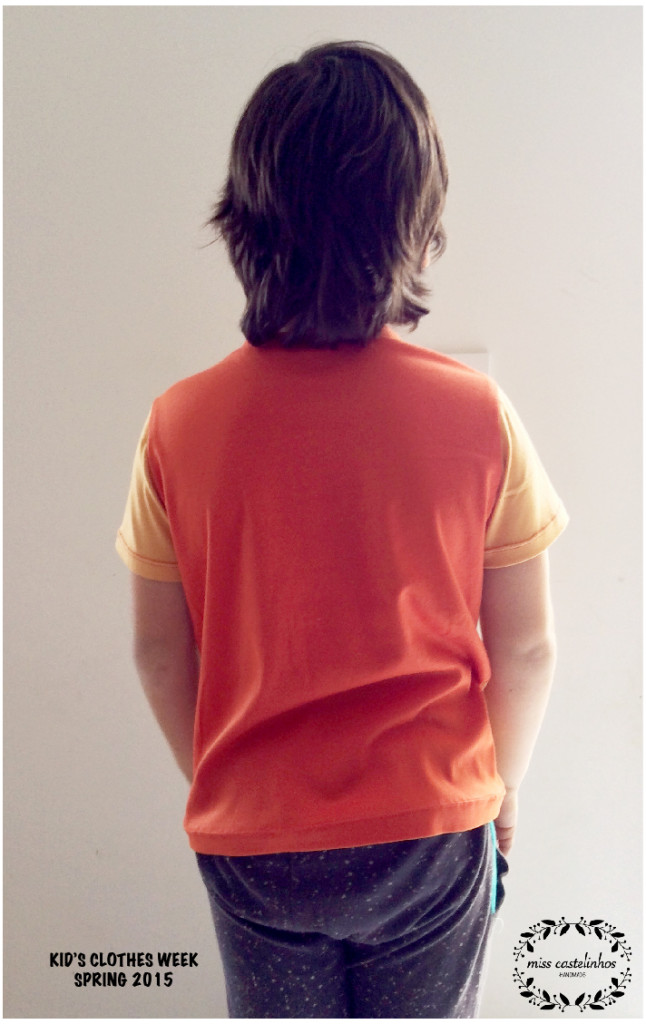 My son loved it! He went into "lion mode" and we took some fun pictures! (He has a flare for the dramatic!)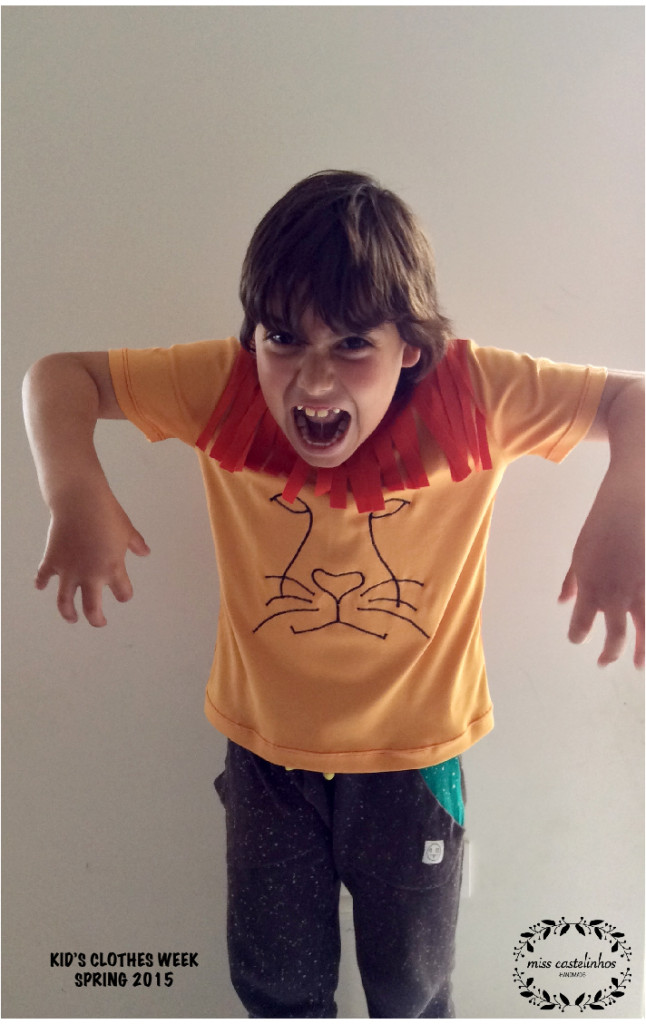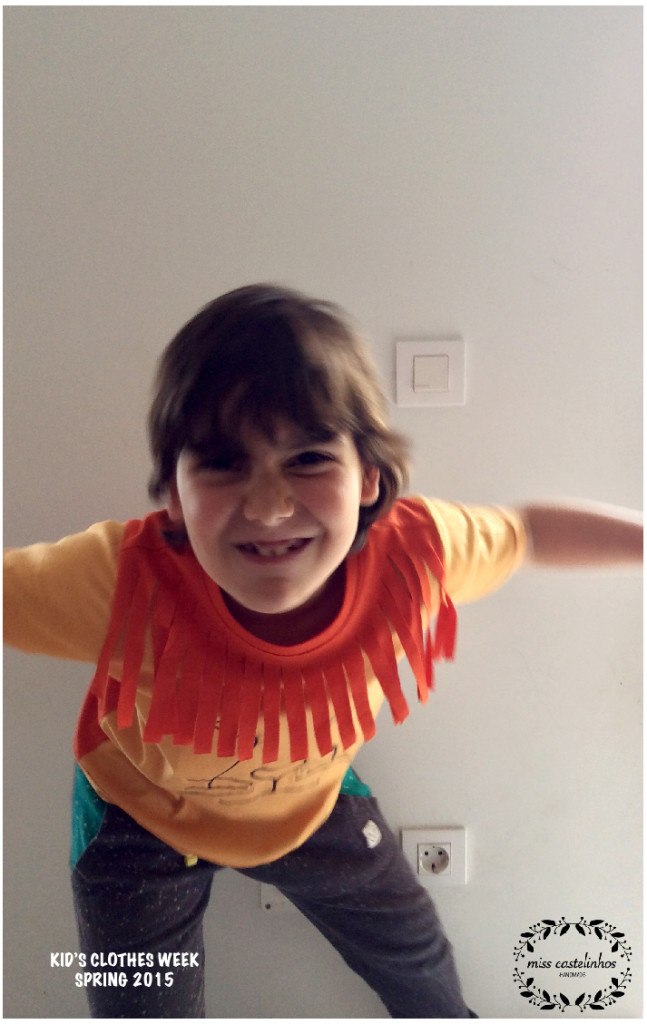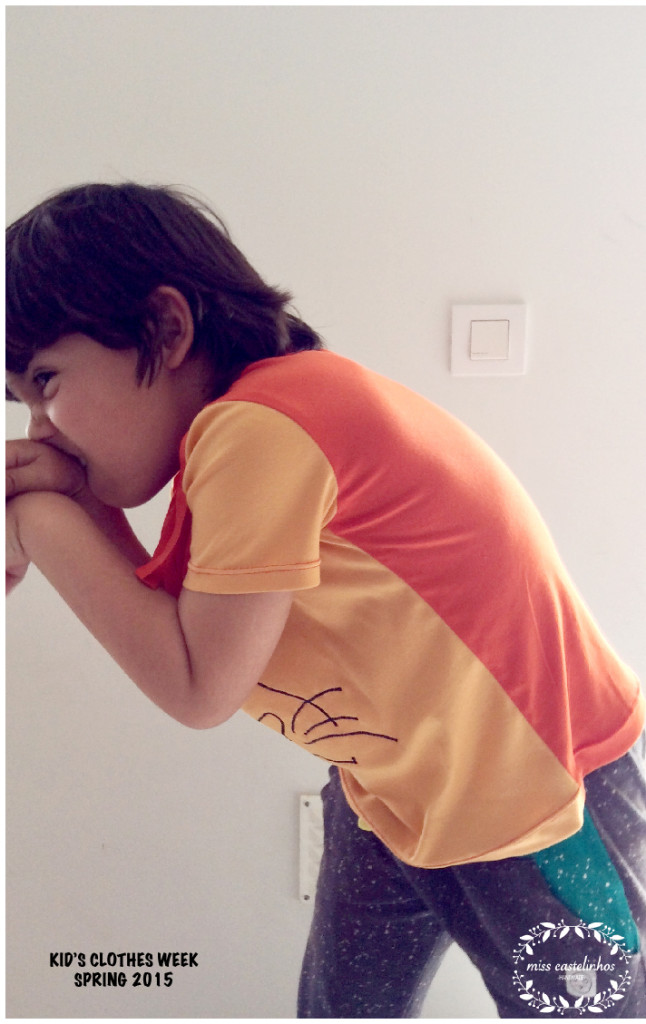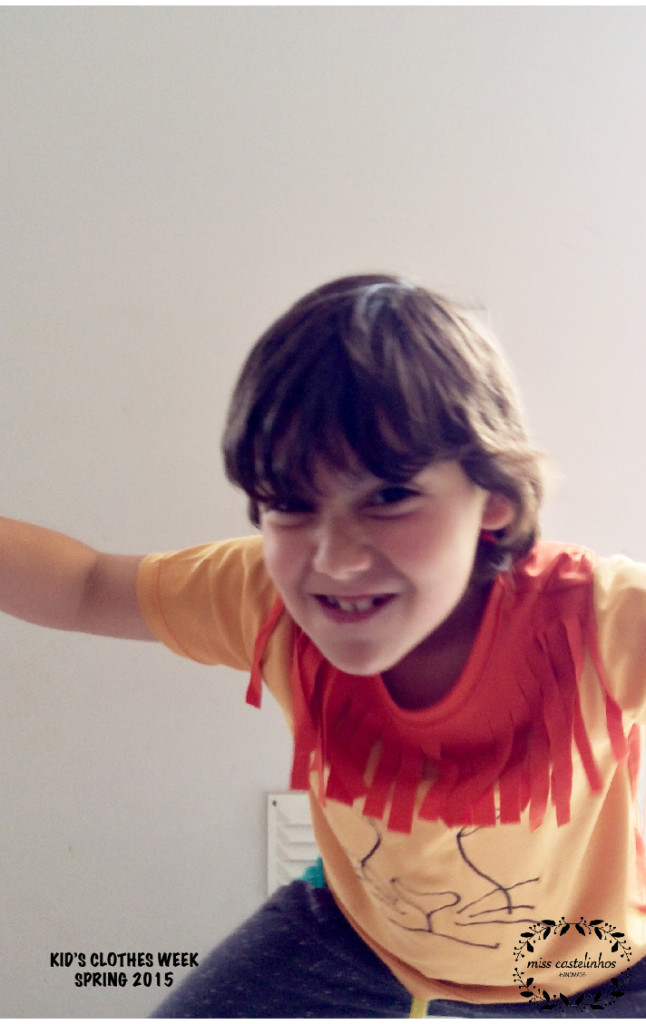 Wild thing… I think I love you!