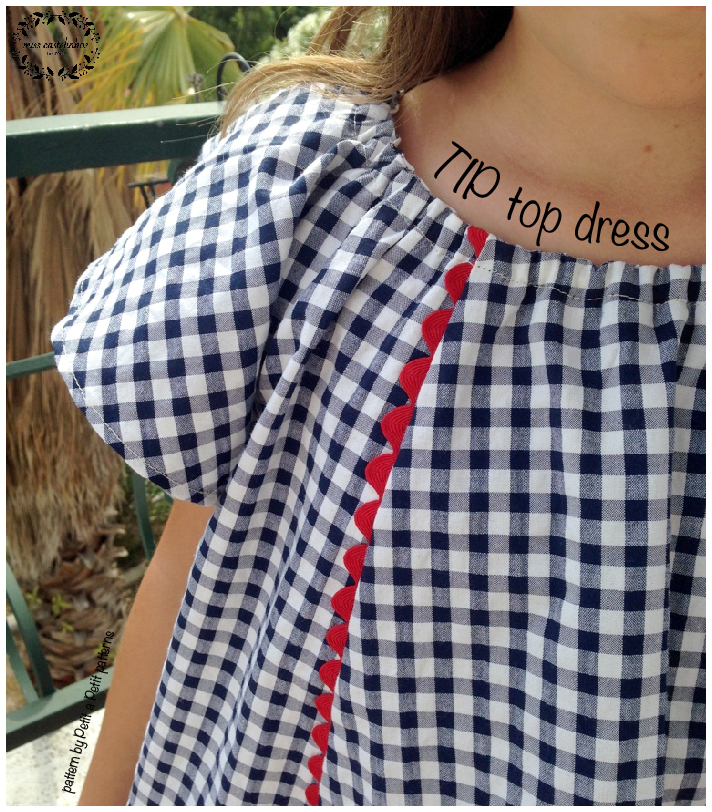 TIP top and dress
I don't usually test patterns for girls, for obvious reasons, but I couldn't resist a tester call from Celina. I asked my niece if she wanted a new dress and, naturally, the answer was: "YES!"
I actually made a top instead of the dress, because it suited her better. After all she's almost a teenager (oh boy!), and for me, the dress looks better on a younger girl. She was pretty happy with it! (points for best auntie!)
The Tip top and dress is the newest pattern from Petit a Petit Patterns, perfect if your girl is a twirler! (and if she's not!)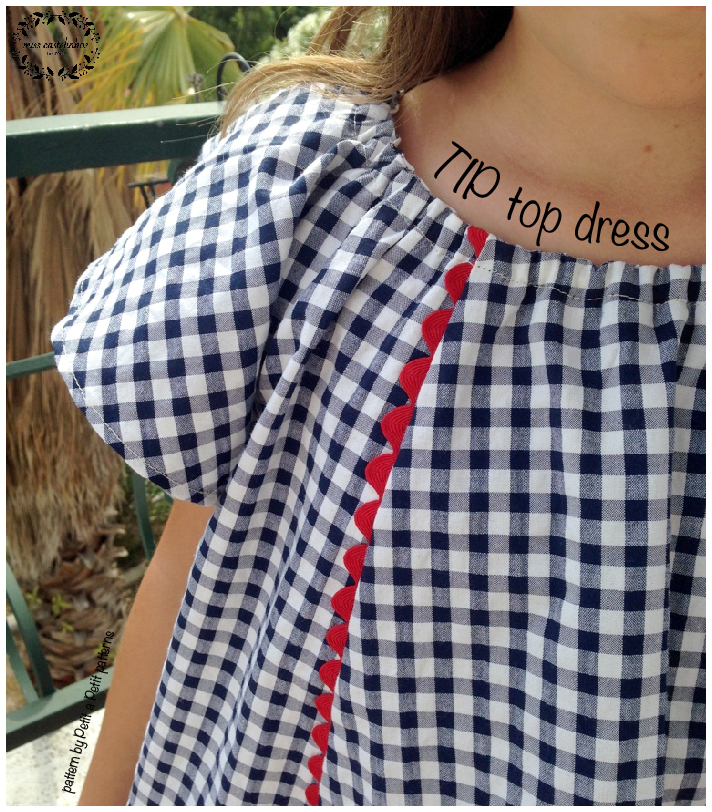 This pattern as quite a few options… Three different lengths, two different necklines, single or double sleeves, side seam or welt pockets (for the dress)… Phhiiuuu! The hard thing about it, is choosing your fabric combination, otherwise it's really easy to make.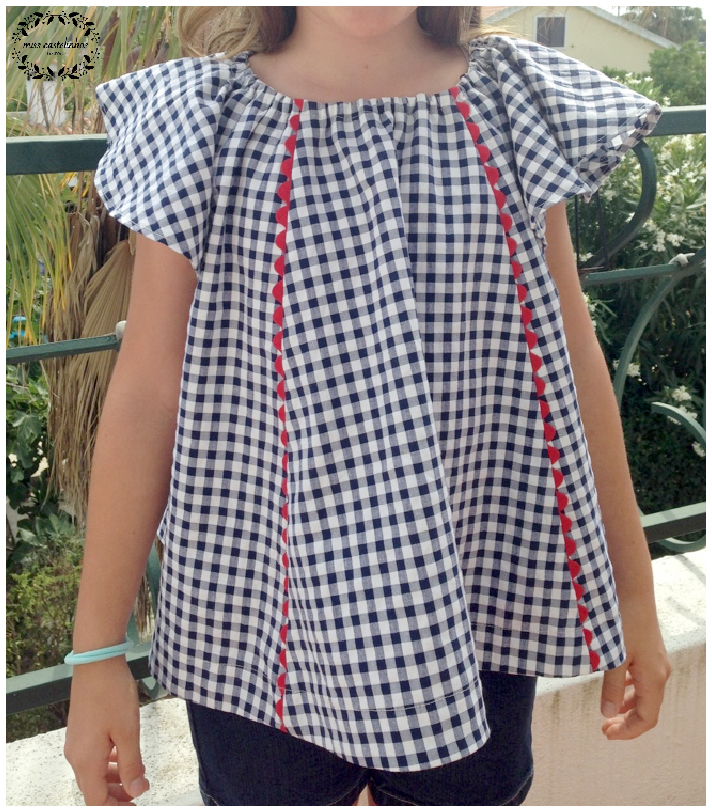 I chose the top with elasticized neckline, front and back panels and added a rick-rack tape, that looks great with the checkered pattern (you can't go wrong with gingham!). That fabric, I actually bought it for me, in a beautiful fabric shop in Oporto, but it was just perfect for this one.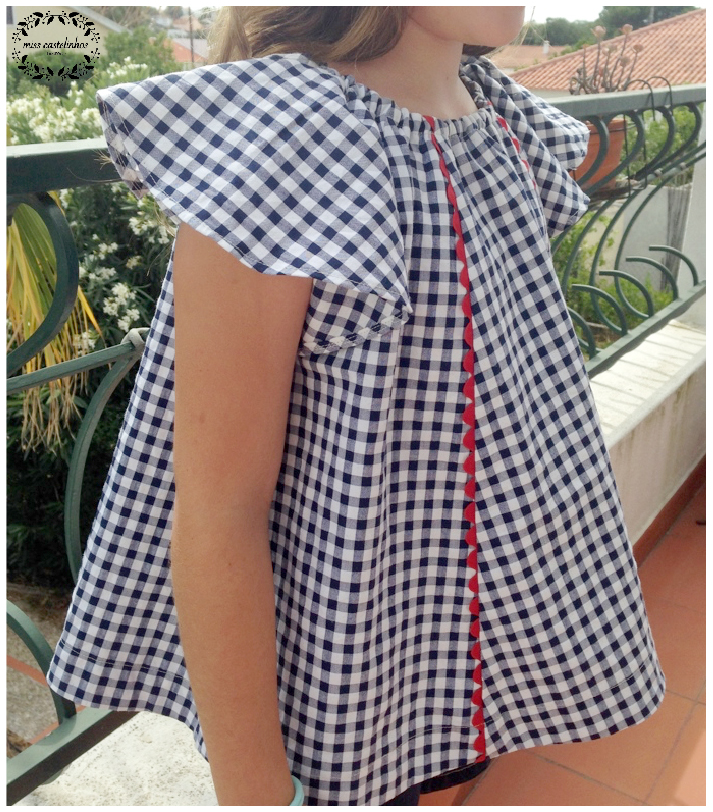 The butterfly sleeves are a really sweet detail and such a clever design. Celina never seizes to amaze!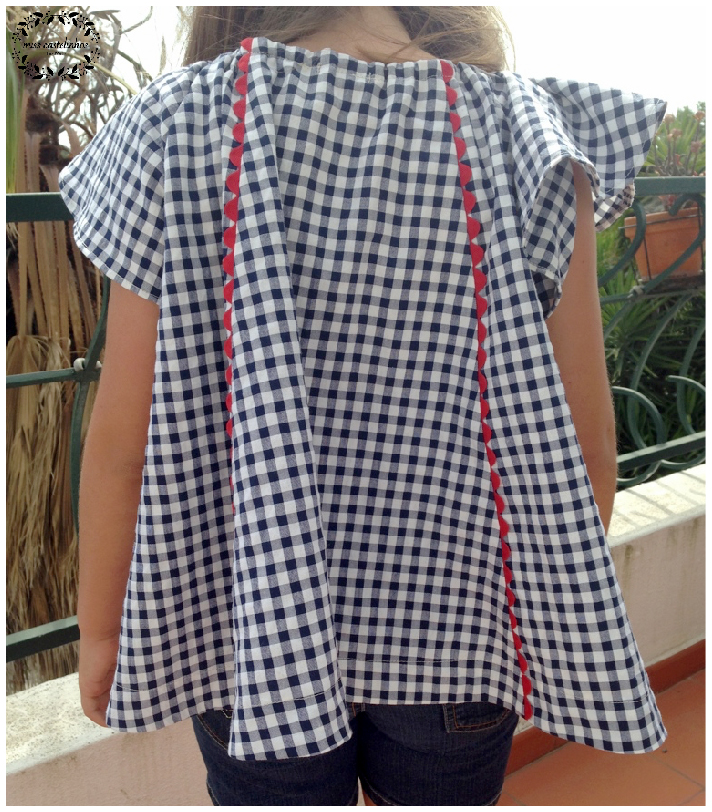 For the next two weeks, Celina is offering a discount, no code needed, so hurry and get it!
Thanks so much, Celina, for allowing me to test it! Love it! 😀