Splash swimsuit
I was planning to make myself a swimsuit around this time… next year!
But then I saw Debbie's tester call for her newest pattern, and it taunt me all day… I thought to myself: "I'm not ready to deal with lycra!", but that beautiful shape never left my mind. So I said: "F#$k it!" (I have a potty mouth sometimes, sorry!) and went for it!
It's been a long time since I liked seeing myself in a swimsuit, but the fit on this one is just perfect! (sorry, you'll have to take my word for it.). The gathering in the top is very flattering on the bust, the v-shape of the bodice elongates your torso and the high-waist disguises all those little things you want to hide! You can use different sizes for the top or bottom, and there's also a two piece option.
Plus it's really easy to sew, just make sure you have the right tools to work with lycra (I learned the hard way, but it was worth it!). Another feature I love is that it's fully lined.
I can see myself wearing this for many years and making a lot more, playing with color or prints.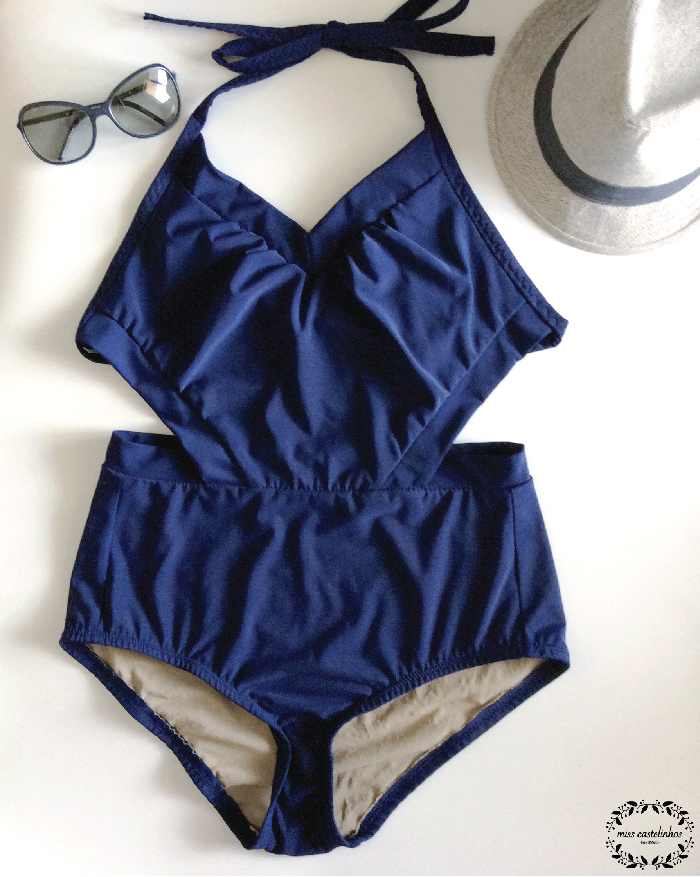 Well, I'm beach ready… see you there!