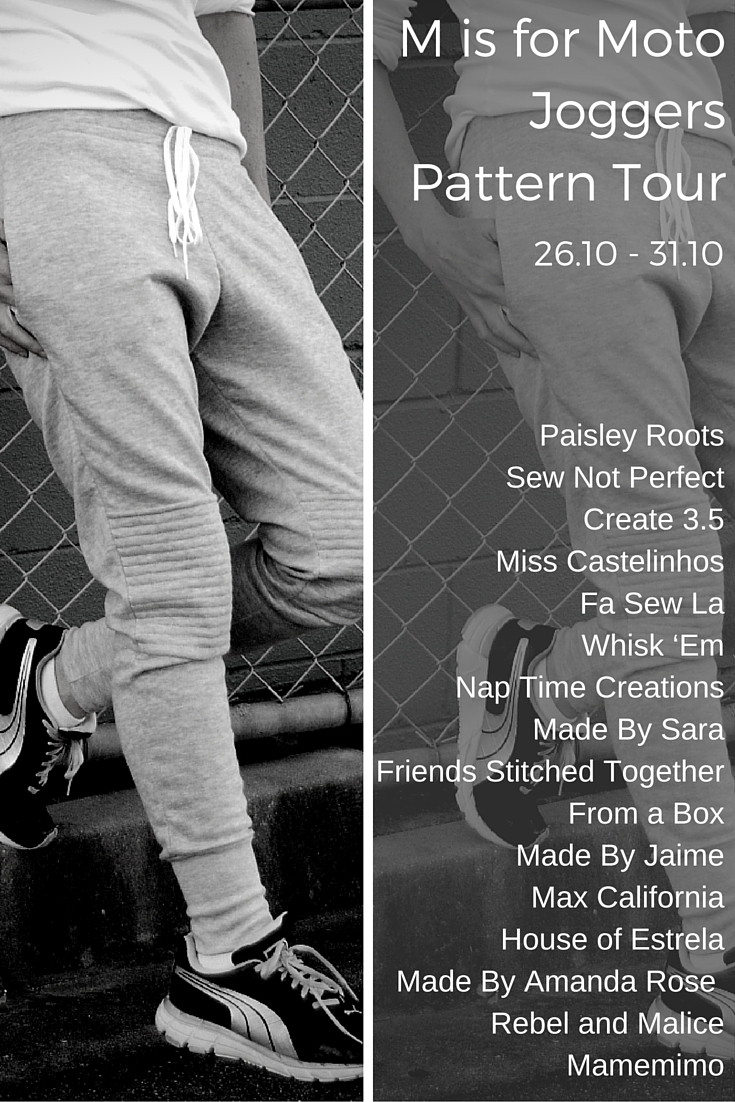 M is for Moto Joggers Pattern Tour
This post contains affiliate links, marked in bold. The pattern was given to me for the tour, but all opinions are my own.
Ever since I became a mother of two boys, my style options have been more on the casual side. The heels were replaced by sneakers, the fitted trousers by slouchy trousers, the mini skirts by shorts… but that doesn't mean I don't like to look "put together" and stylish!
When Liz from Hatchlings Patterns, asked me to be part of the tour for her new pattern, the M is for Moto Joggers, I immediately said yes! This pattern is perfect for my work in progress wardrobe and my new found style. It's one of those pieces that give a "cool factor" to any outfit!
The pattern comes with four different lengths: pants, capri, midi and mini shorts. It has a really nice moto detailing option, but I wanted to make it my own and play around with color blocking.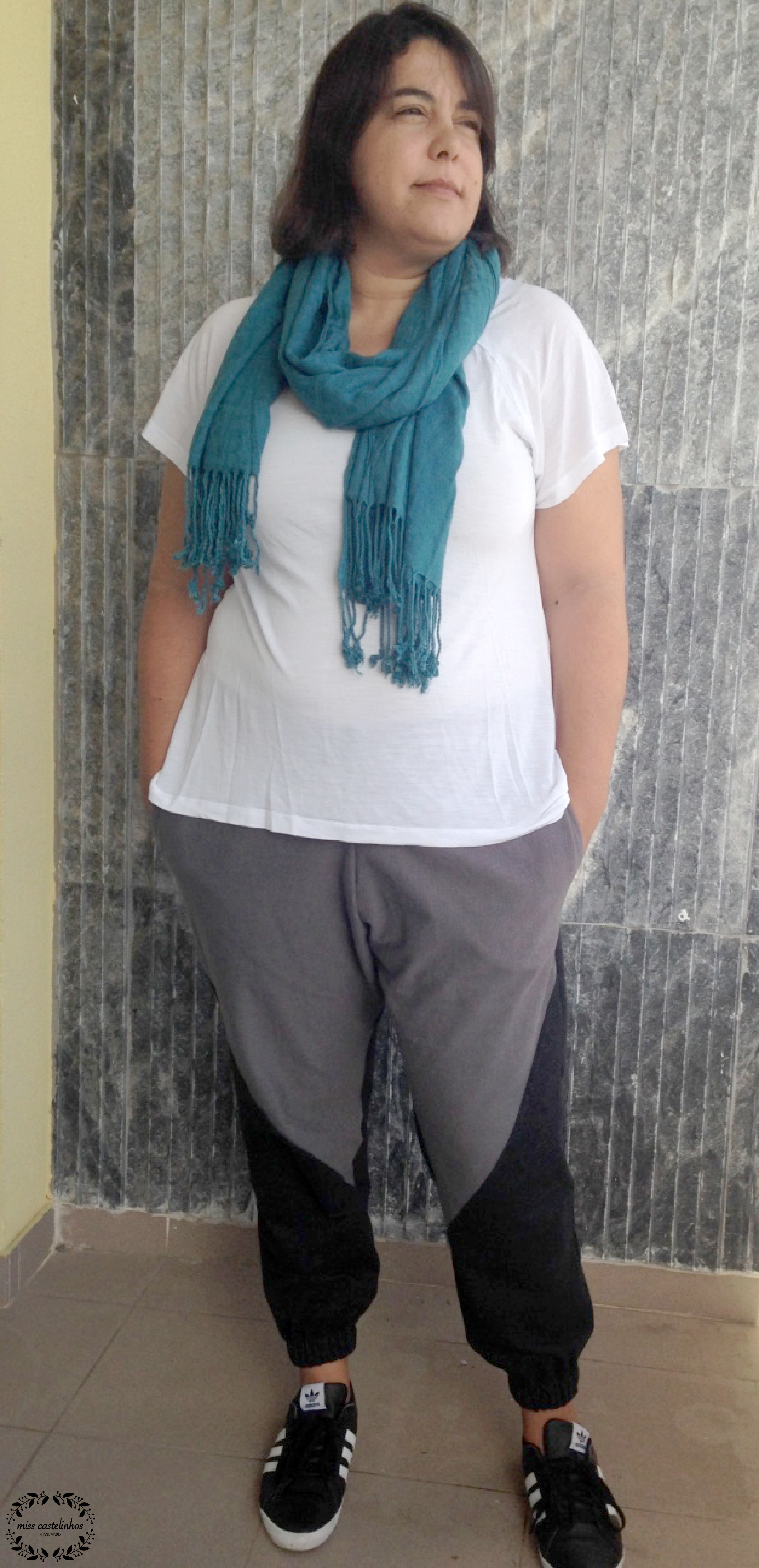 I did a little pattern hacking and traced a diagonal on the front leg piece, as showed below.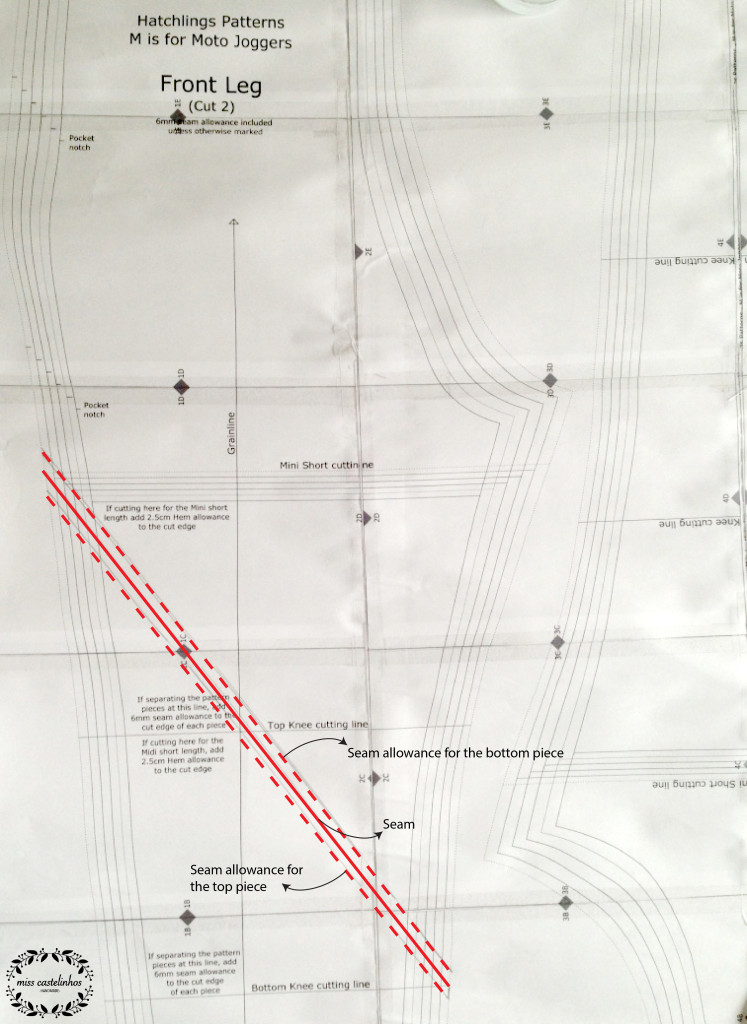 For the top piece, I used a grey knit and for the bottom piece, the same knit, Denim look college from Nosh, in black.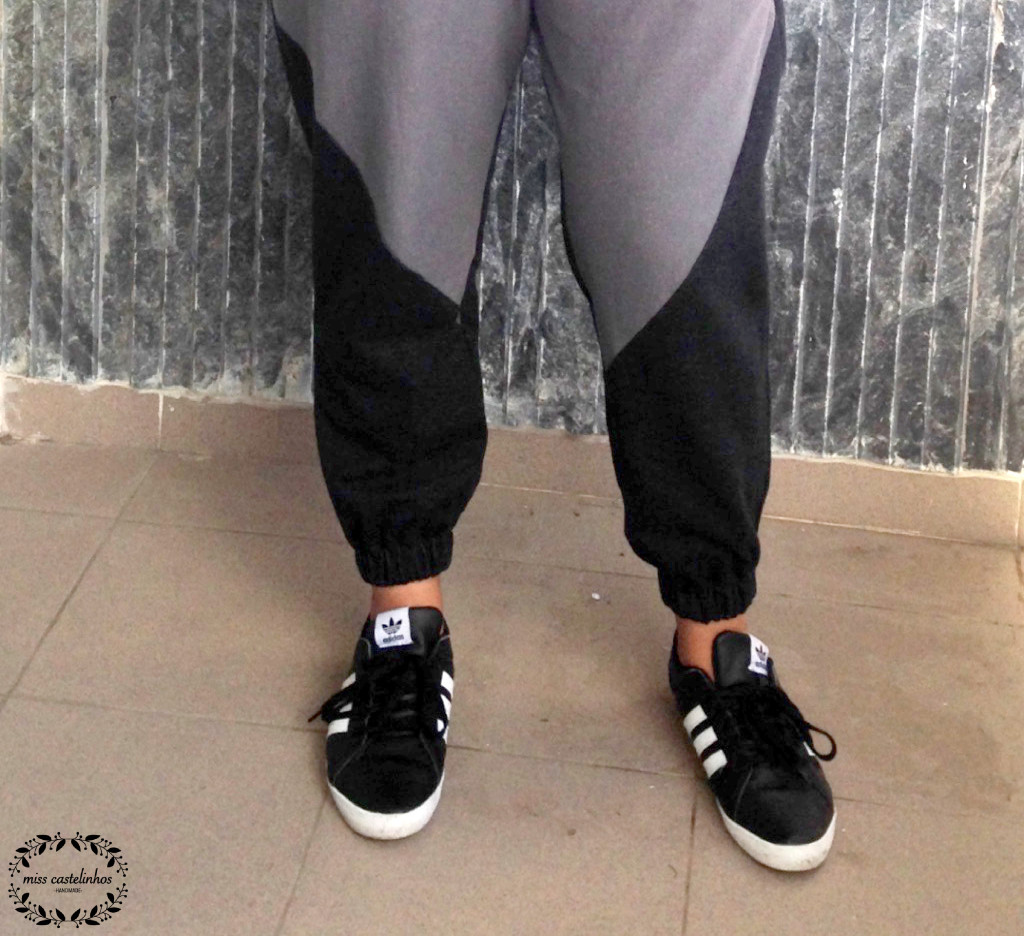 Instead of the ankle cuff, I made an elasticised hem. I didn't have enough ribbing for the cuff and the knit didn't have the right amount of stretch. I added a few inches to the cuff pattern piece, but it wasn't enough and eventually ran out of fabric. Totally my fault! The instructions are pretty clear on what fabric to use and how to alter the pieces so they all fit together. Liz also explains how to shorten or lengthen the pattern.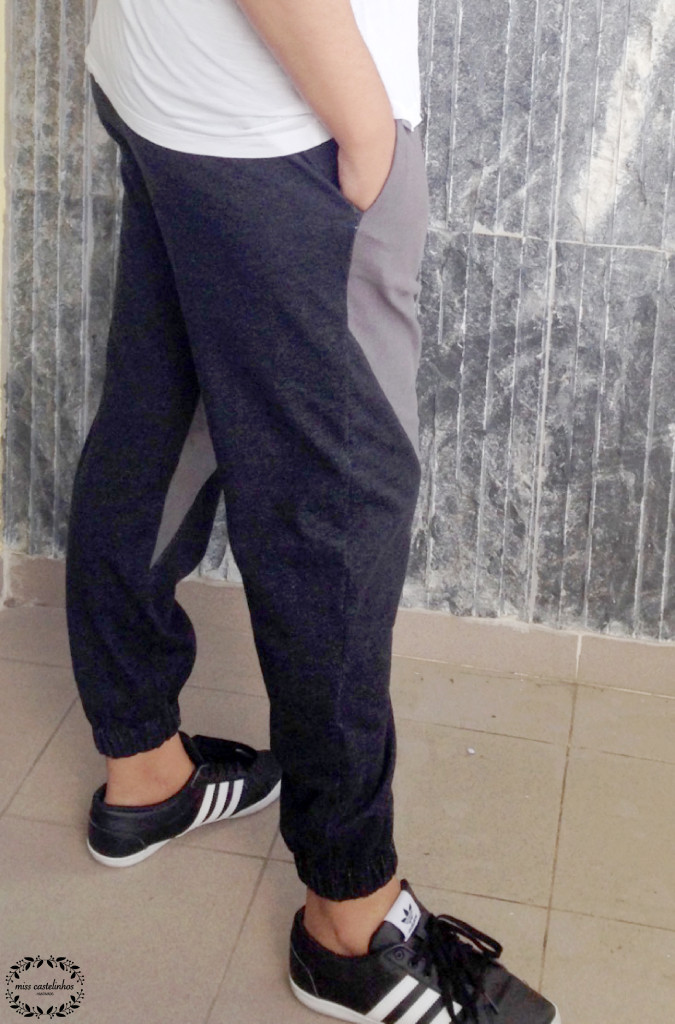 The inseam pockets are always a nice feature. For the back, I used the black denim look college knit.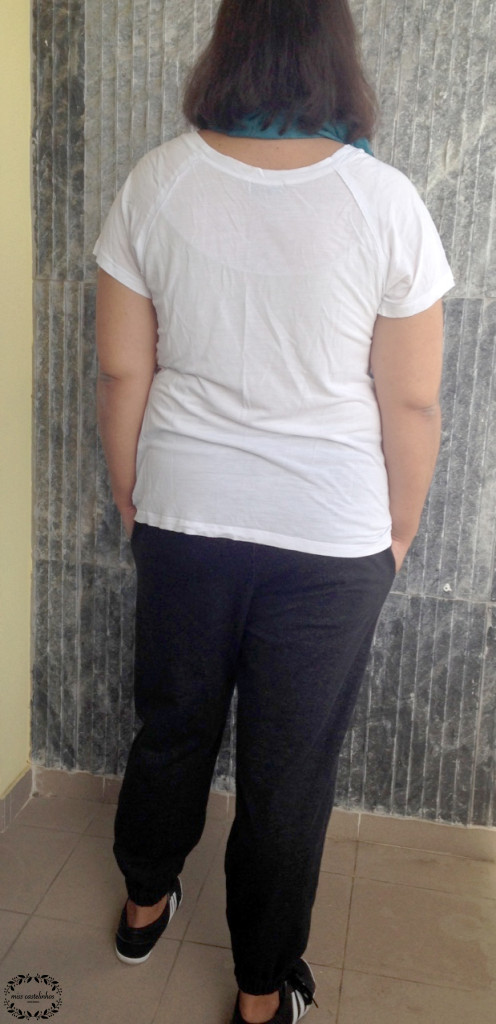 I really like how it looks from the side, how the black knit seems to wrap around the leg.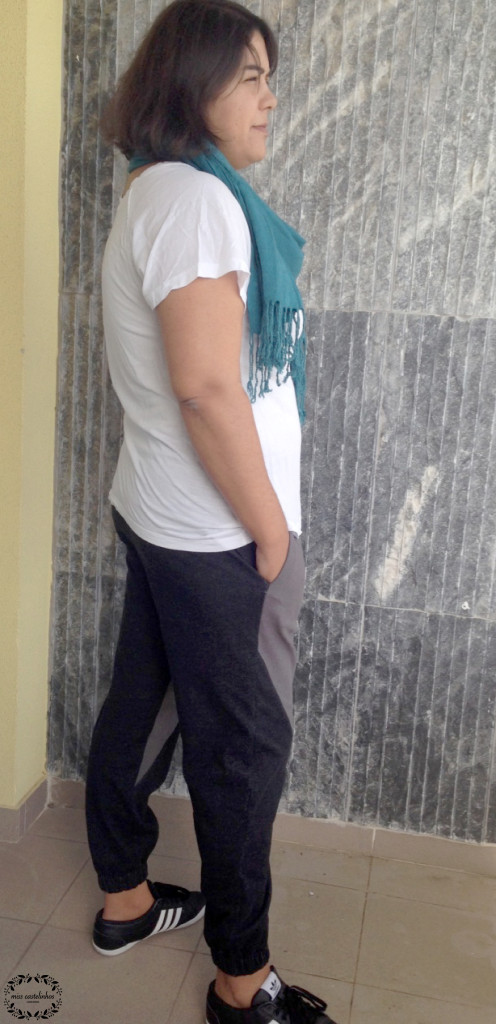 The M is for Moto Joggers are on sale until the end of the tour. Join the Facebook group, so you can catch the latest news.
Thank you so much, for having me, Liz!
Don't forget to see what the other talented ladies are doing…