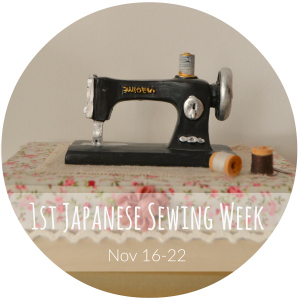 First Japanese Sewing Week
Our dear Sara is the mastermind behind this First Japanese Sewing Week. There's a profound love of Japanese Pattern books amongst the sewing  community, so it was about time we spread some of that love. (now more than ever!) 
I'm sure you've been following some of the other bloggers… the bar has been set very high! (gulp!) Anyway, I'm very excited to show what I've done. As usual, I was not disappointed with the outcome. At first, I thought of doing something for my kids, but all the patterns were to "summery"… and to tell the truth, my kids don't really need new clothes, so I turned the focus on me.
I chose from my favourite book, Casual Sweet Clothes. My first pick was the dress on the cover, but I didn't have the right fabric in my stash. Then, I thought about going for the denim jacket with the braid detail, but I wanted an all outfit and was afraid of not having enough time to complete the set.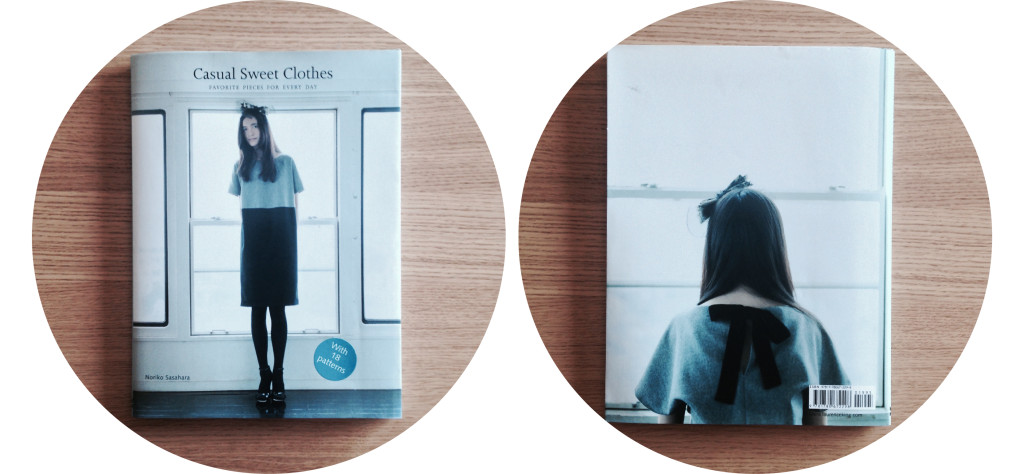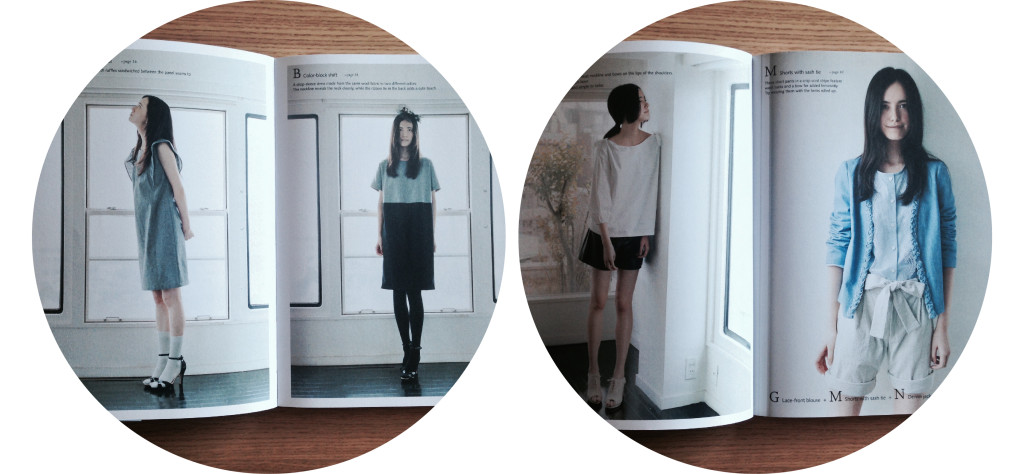 So my third choice was this dress (third time is the charm, right?), V-neck shift with ruffled cuffs.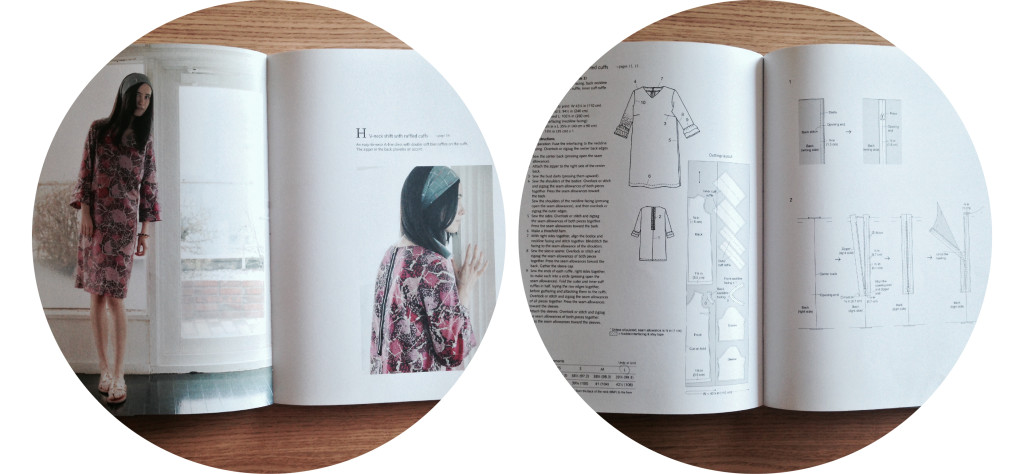 There's not much to say about the construction. Like most Japanese patterns, it's simple and easy to understand. The instructions are quite thorough and the illustrations show great detail. This book is in english, so you can actually READ the instructions, but I have several others in Japanese, and it really is possible to follow every step, just by looking at the pictures.
In the back, the zipper gives accent. (don't you just love an exposed zipper?!) The dress was a bit too long on me (it hit me under the knee), so I shorten it. Because of it's A-line shape, for me, it looks more flattering, if it shows a little leg!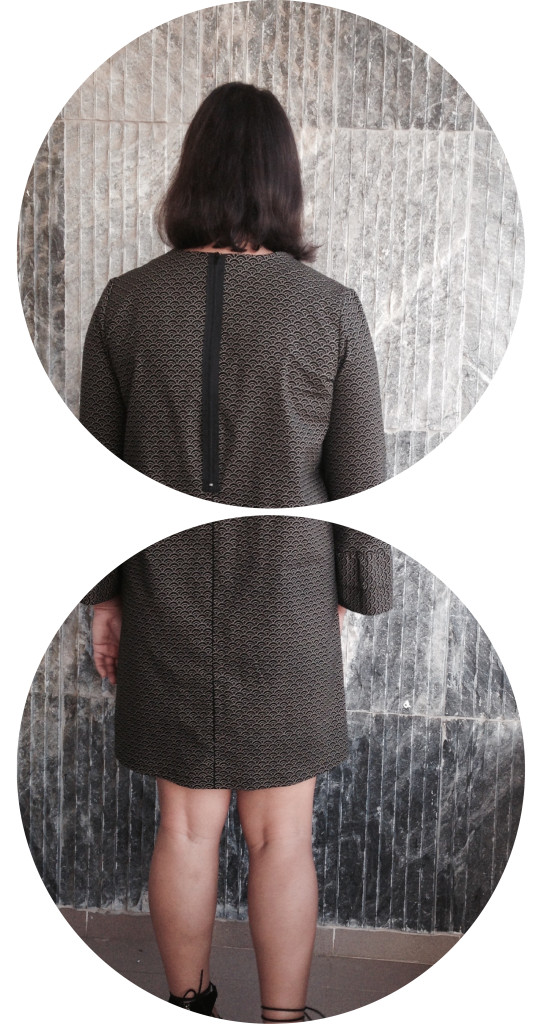 The fabric is Japanese (of course!) that I bought on my last trip to Barcelona. It as a lovely "wavy" print in gold on one side and on the other, the print is silver. I could have used either side, but I wanted this to be my "christmas dress", so the gold felt like the right way to go.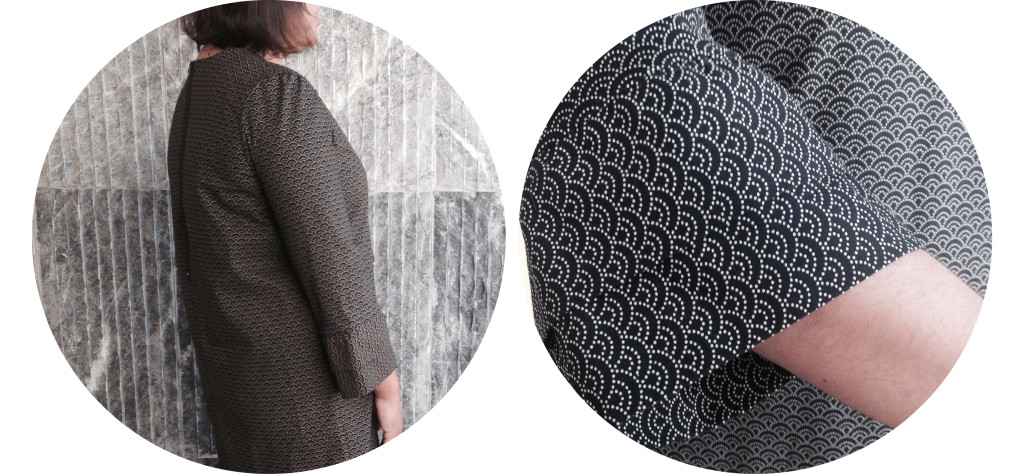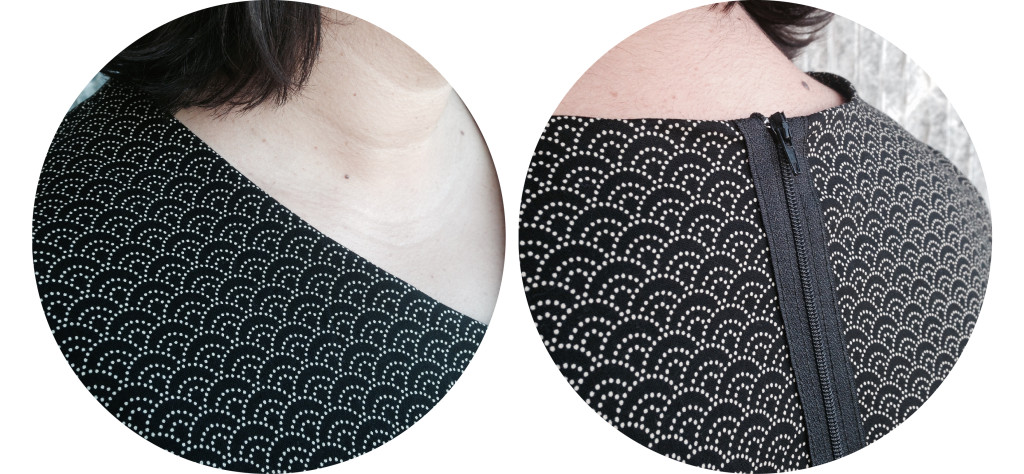 There is a giveaway running along with this tour thanks to our amazing sponsors!
There will be three lucky winners among all of our lovely readers. Each winner will win one of the following prizes:
– One pack of 2 two Japanese Sewing books from Tuttle Publishing;
– One pack of 2 two Japanese Sewing books from Tuttle Publishing;
– A $40 fabric voucher from Urban Sew.
All you have to do is try your luck by entering the Rafflecopter below. The more entries you validate the more chances you have to win!
The giveaway will be open until Nov.25th.
There is still more "amazeness" to come! Check out this awesome line up!
Thank you Sara, for all your hard work! 😀

In a Manner of Sewing  |  Conversas de Hermanas  |  Pequenos e Verdes |  Climbing the Willow
Bartracks and Singletrack  |  S is for Sewing |  Sew Happy  |  Mamacosesola
Fairies, Bubbles & Co.  |  Sewing Like Mad  |  As it Seams  | Sewing For Mini Me
La Folie Sewing Booth  |  Just Add Fabric |  Blogless Anna  |  Sweeter Than Cupcakes  |  Needle and Ted
Miss Castelinhos |  Made by Toya  |  Lil Luxe Collection |  House of Estrela
Patty Made It  |  Paisley Roots  |  Rita Pirolita |  Call Ajaire
So-cal Sewing Mom  |  Kiwi Crafty Chemist  |  Sew Shelly Sew |  Made by Sara