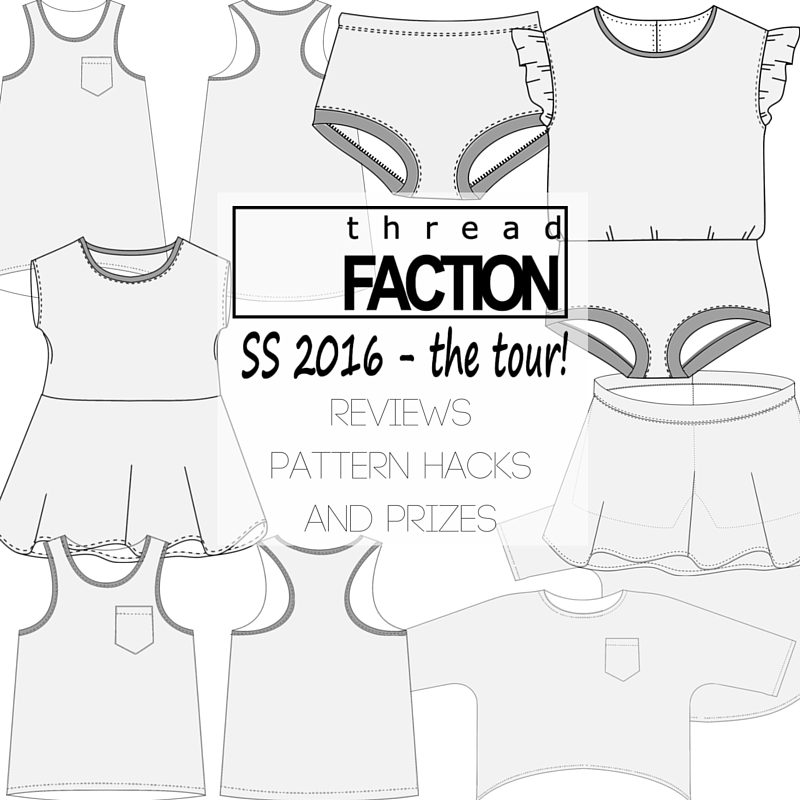 Thread Faction SS2016 Blog Tour
Today I'm part of the Thread Faction SS2016 Blog Tour. A celebration of Thread Faction's newly released Spring-Summer collection of knit patterns for girls. And what an amazing collection! It's the sort of clothes your kids can actually play in but still look stylish.
I know what you must be thinking, these are girl's patterns and I have two boys… The great thing about some of these patterns is how you can easily make them wearable for a boy.
I chose #104, the tank top and hacked it into a romper. Toddlers always look so cute in rompers! This being a Summer collection, my mind went straight to beach wear. Have you ever seen those 1920's pictures of people on the beach? Remember the men's bathing suits? That was my inspiration! Of course I wanted to make it a little more fun and up to date, so I played around with stripes and also the shape, giving it a lowered crotch. I just wish I hadn't rush it and took better care of the stripe alignment, but I was so eager to see my son wearing it! Lessons learned… But I did add some kam snaps to the crotch for easy diaper access.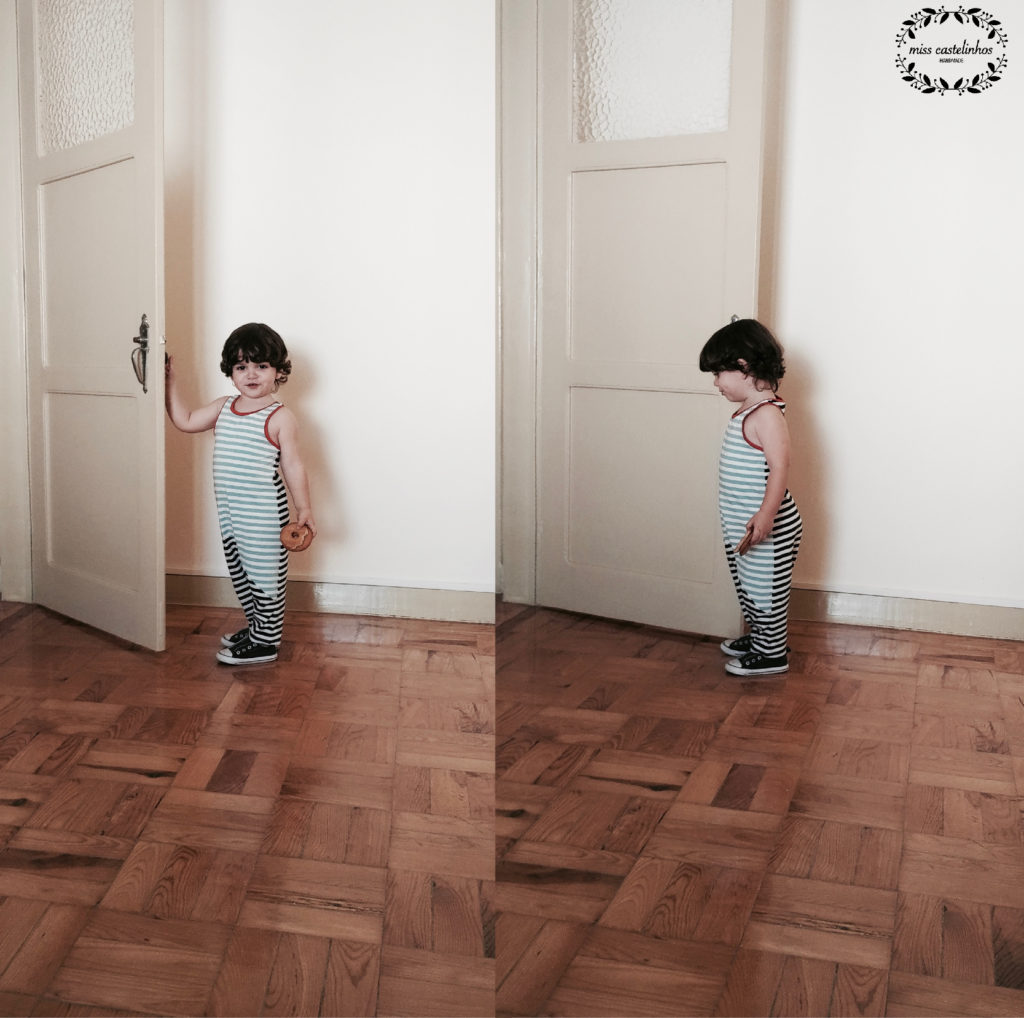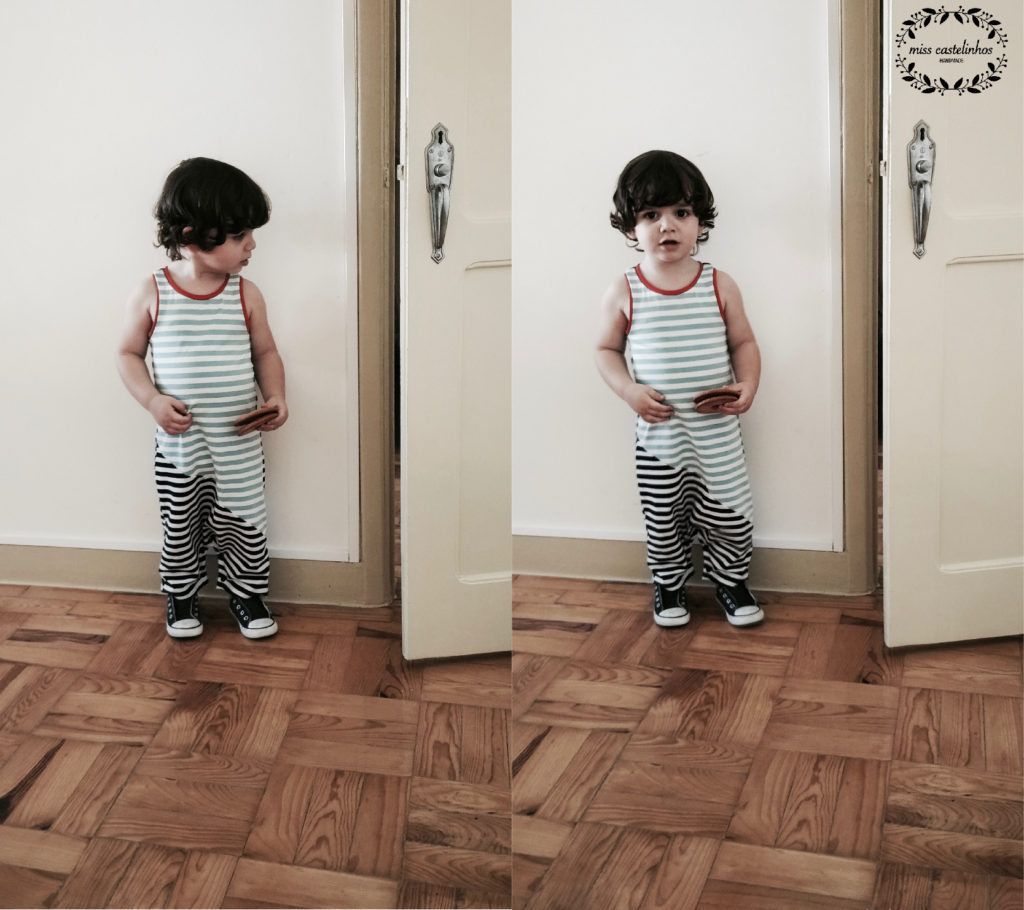 Basically, I just added harem pants to the tank top. It ended up being a bit long, because my little fella' refuses to let me measure him! But that's ok, he'll grow in to it… and this way it's perfect to hold his cookies!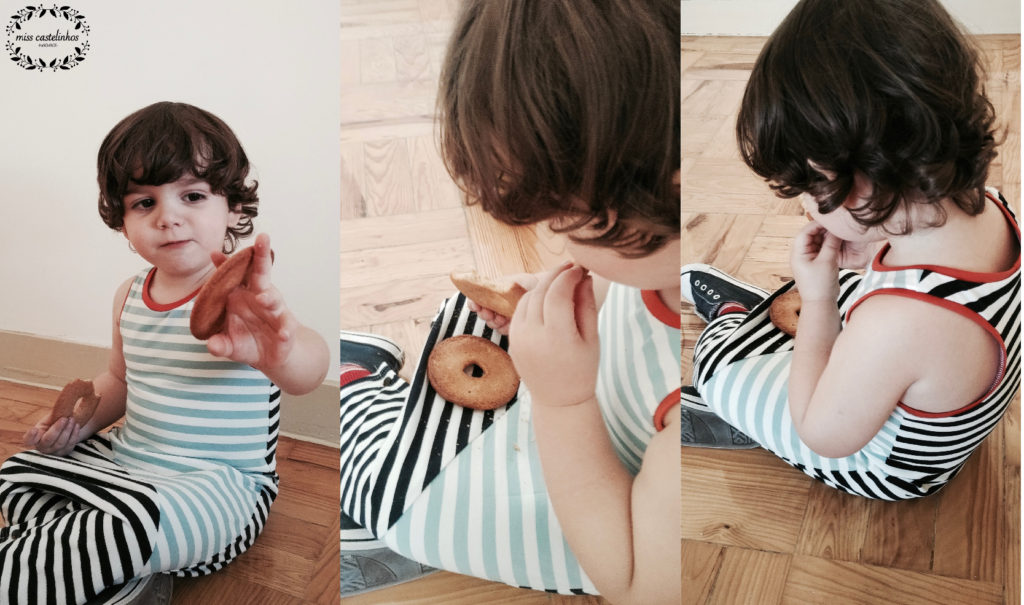 The armhole and neck binding are perfect for a pop of colour!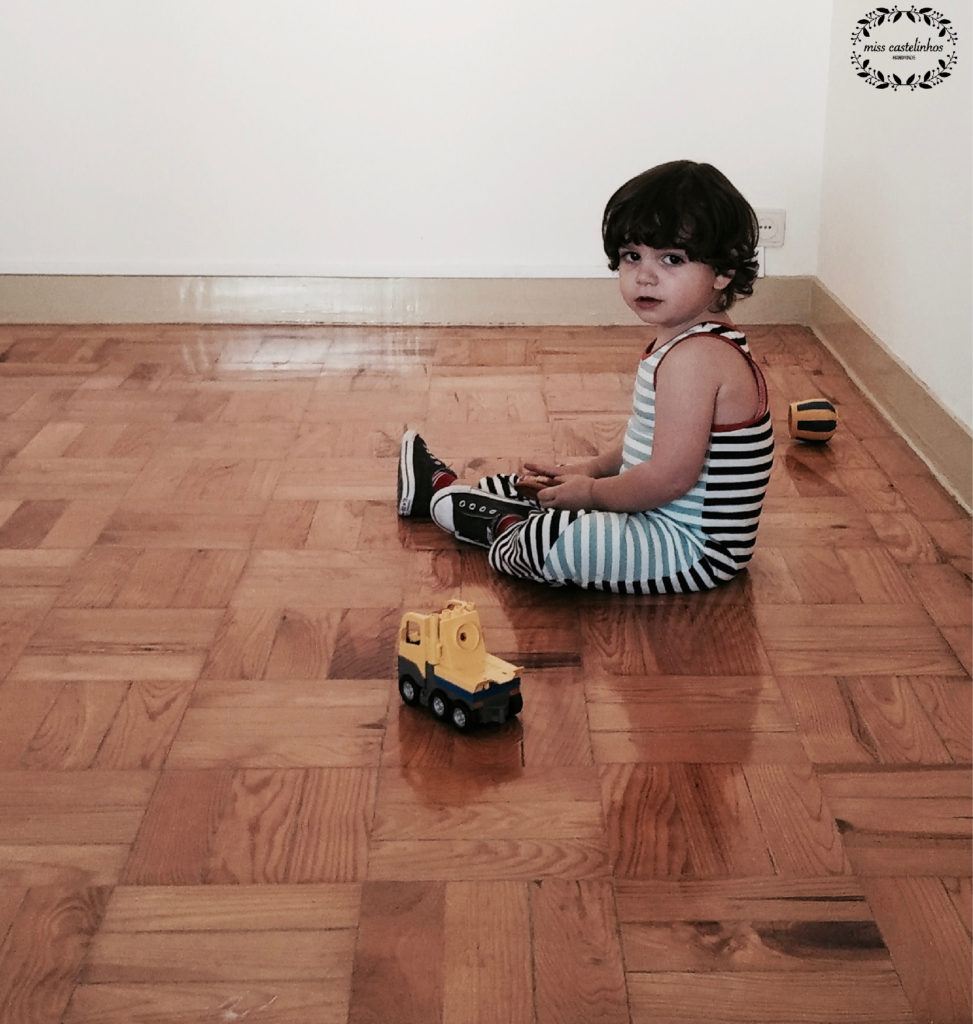 The instructions are awesome! Love the new design layout and it's full of great tips, fabric choices and inspirational ideas on how to colour block your tank top.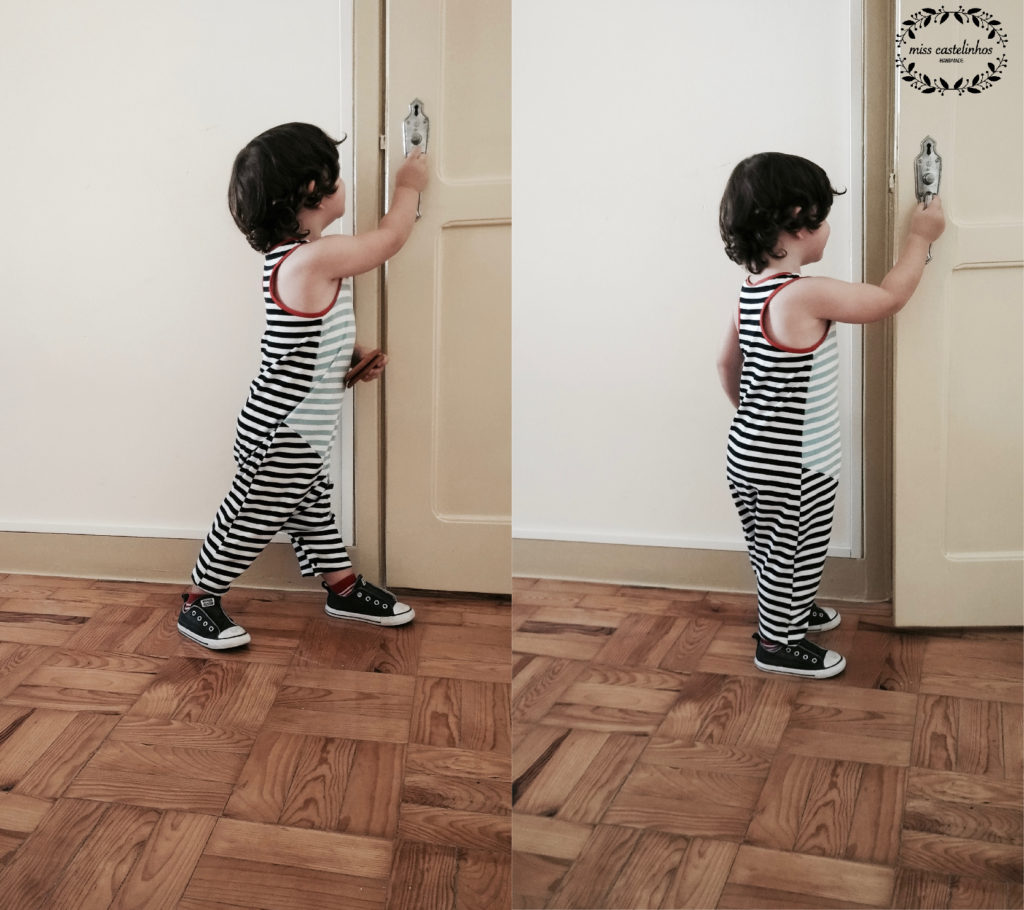 The pattern itself is a great basic, that any kid will wear all summer. Quick to sew and I just love the shape of the back.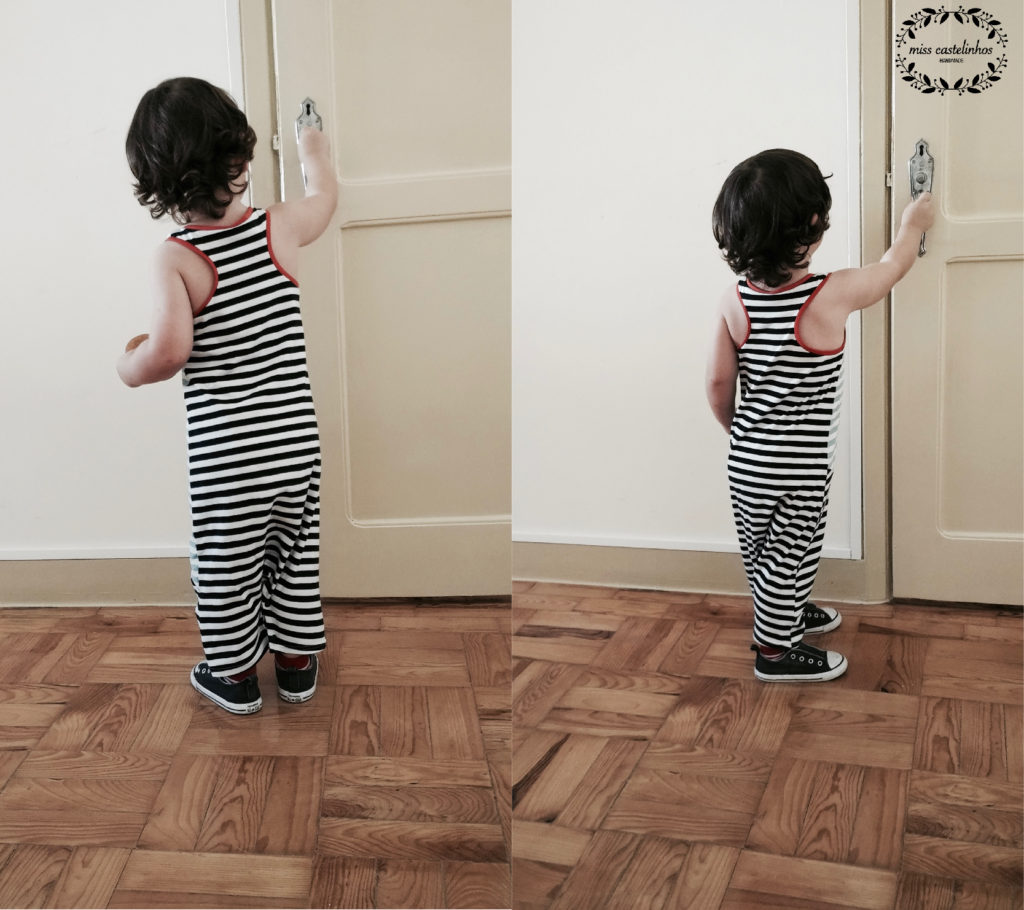 Since this is a celebration there're some goodies to give away.
You can win the #104 tank top. Enter the rafflecopter below.
Hop over to Liz's blog for the main giveaway. She has some amazing prizes lined up.
Prize Nº 1 – $50 store credit with Raspberry Creek Fabrics
Prize Nº 2 – $50 store credit with LA Finch Fabrics
Prize Nº 3 – $35 Store credit with Girl Charlee Fabrics plus $20 store credit with BWD Fabrics & Supplies
Prize Nº 4 – $25 store credit with Phat Quarters plus $30 store credit with the Fabric Fairy.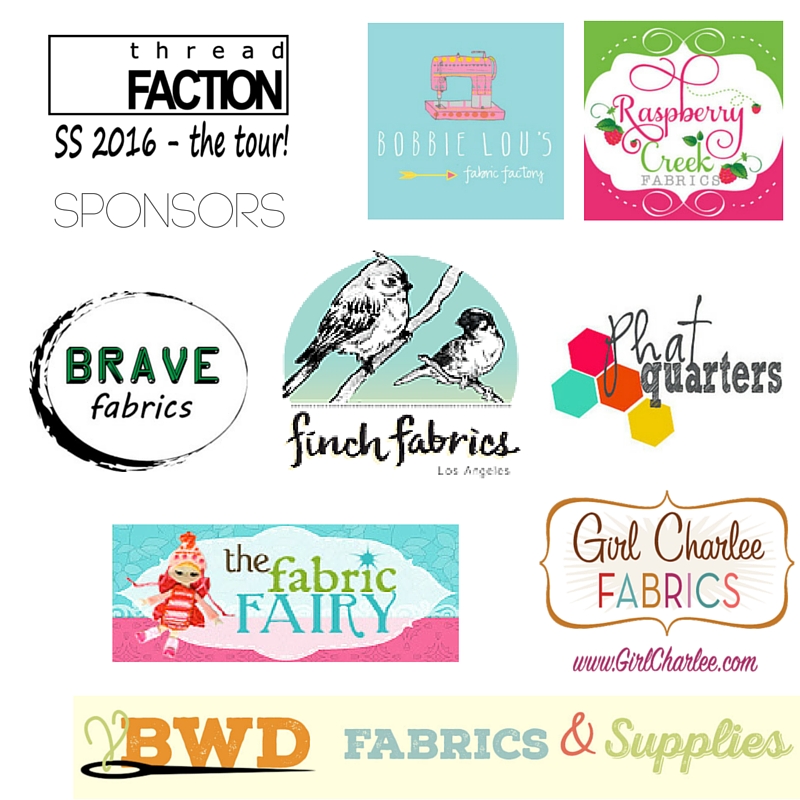 Don't forget to check out all the lovely ladies on the tour:
26/5 Nap Time Creations Miss Castelinhos Swoodson Says Needles to say
27/5 Made By Sara Sew Not Perfect Hello Holli Whisk 'em
28/5 House of Estrela Made By Amanda Rose Max California Brave Fabrics
29/5 Create 3.5 Bless by Tone The College Seamstress
30/5 Ma Me Mi Mo Paisley Roots Skirt Fixation
31/5 Sew Very Rebel and Malice Call Ajaire
01/6 Better Dressed Child Buzzmills Handmade Frenzy
02/6 Lamb and ewe crafts All Things Beautiful Pen, Seb & Rox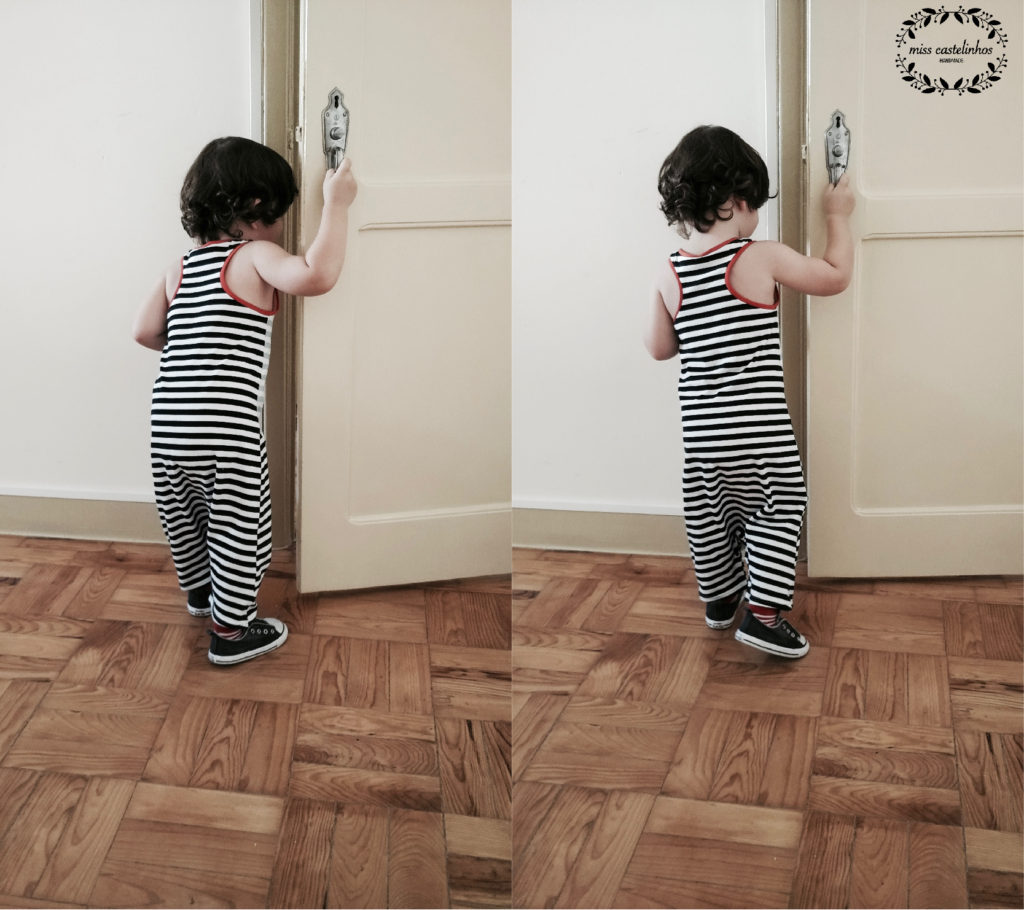 Thank you so much for having me Liz!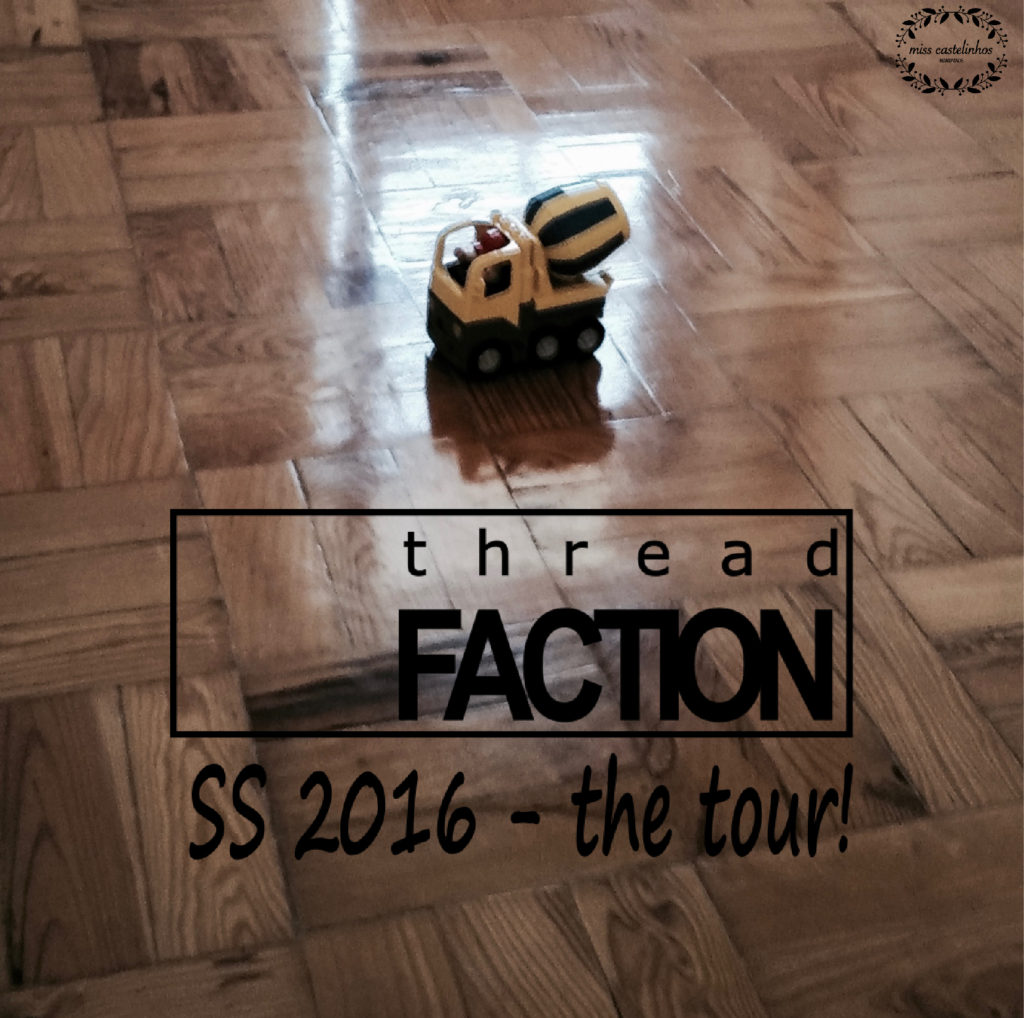 The pattern was given to me for the blog tour, but all opinions are my own.