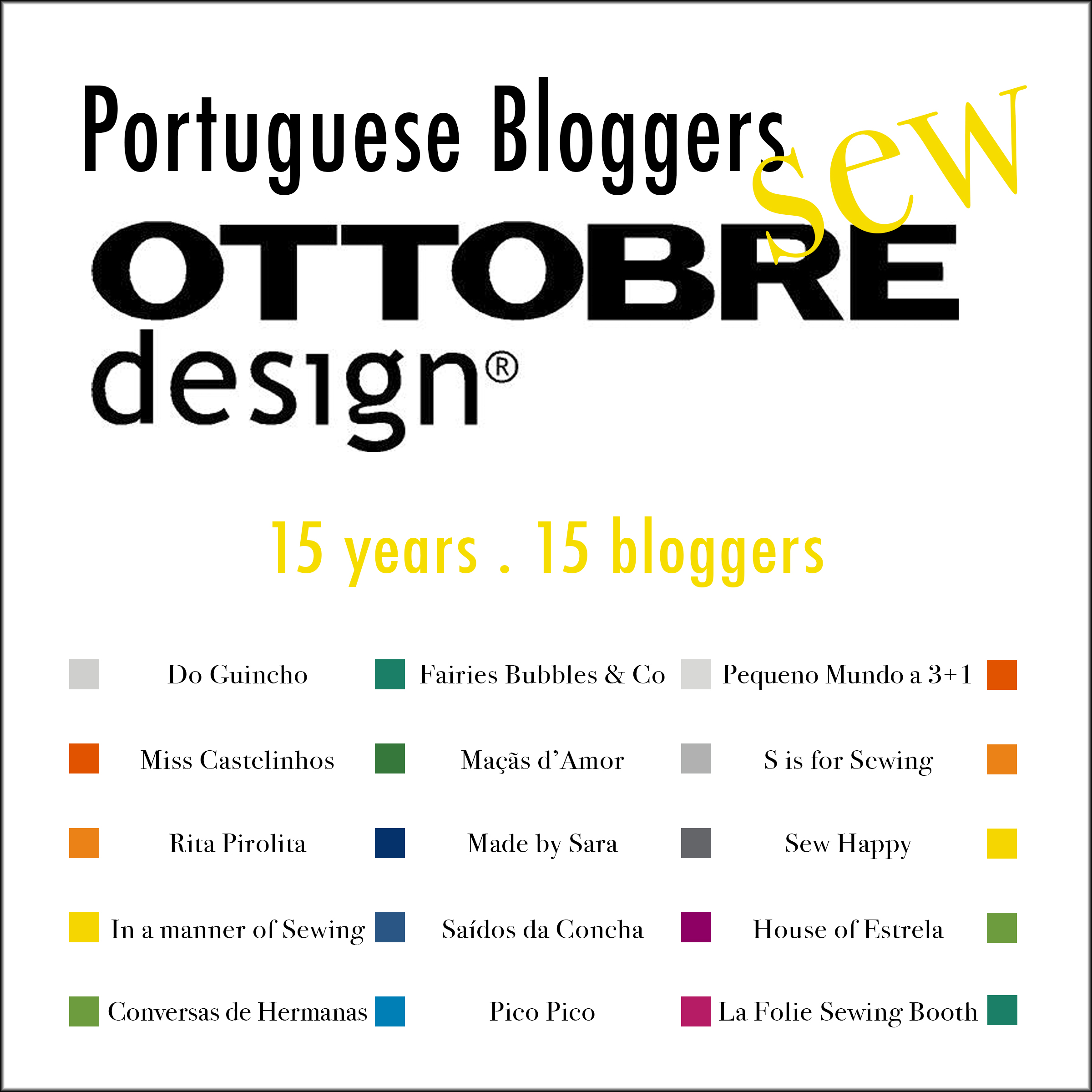 Portuguese Bloggers sew Ottobre
… and a giveaway for all Ottobre fans!
This has been in the works for quite a while… but finally 15 Portuguese bloggers manage to find time in their busy sewing schedule to dedicate a tour to the amazing… OTTOBRE Design!
This well known magazine is celebrating it's 15th anniversary. (get it?! 15 years… 15 bloggers… clever, right?!) Each one of us chose a different pattern from any issue. (which was not easy!)
I went for the latest, Autumn 4/2015, the Woodland kids patterns,  nº 16 and nº 17, the "wolf" sweater and pants.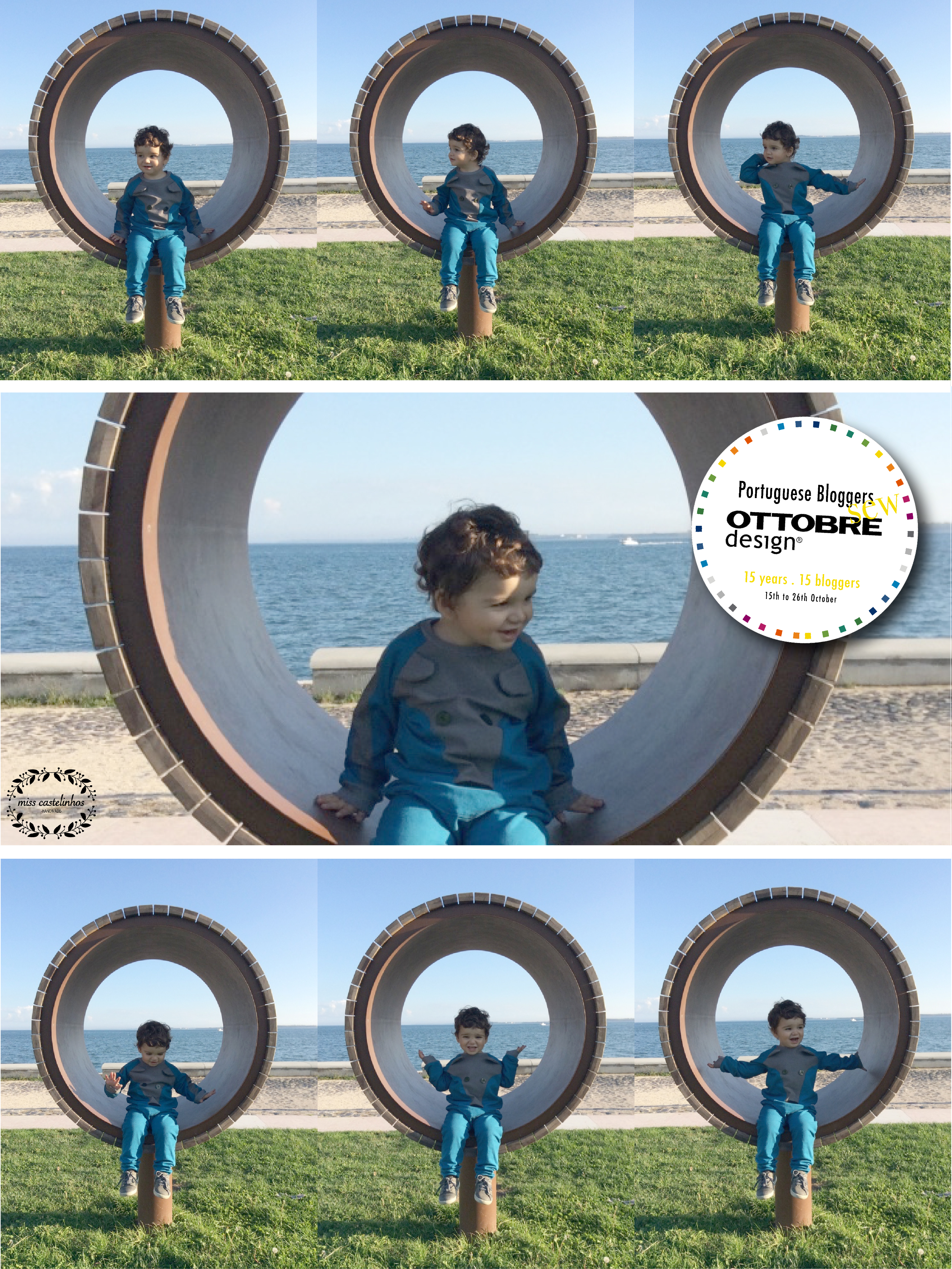 This might be the cutest outfit I ever made! (seriously!! it's freakin' adorable!! so is the kid in it!) I made no alterations to the pattern. The fabric is a knit from Nosh (but, of course!), Denim Look College in grey and blue. For the neckband, cuffs and waistband, I used grey ribbing, bought in Rome.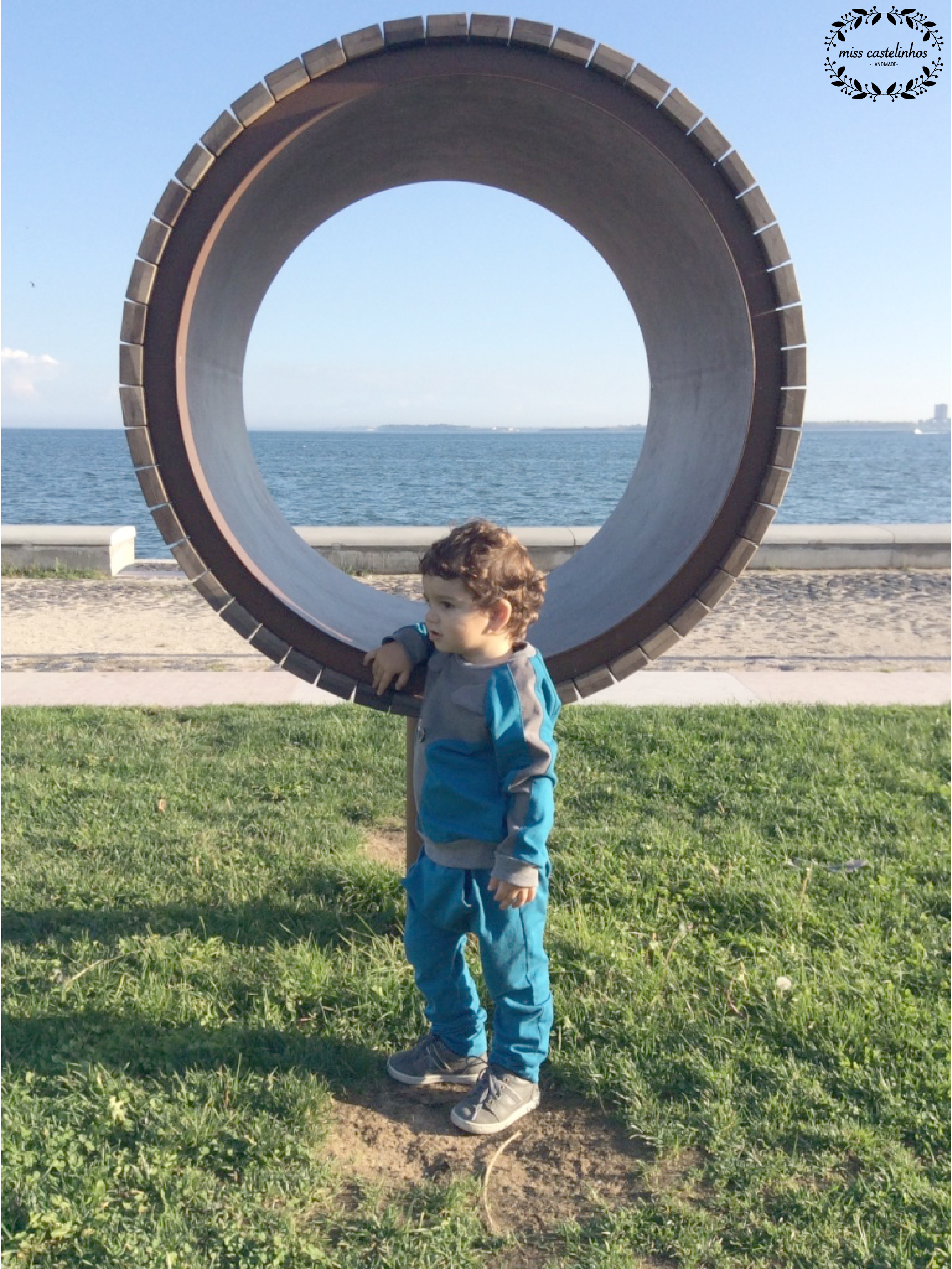 The front panel of the sweater has a wolf face, which was really easy to assemble (and I didn't even read the instructions, because I had a french issue… just followed the pictures! mon français c'est pa good…)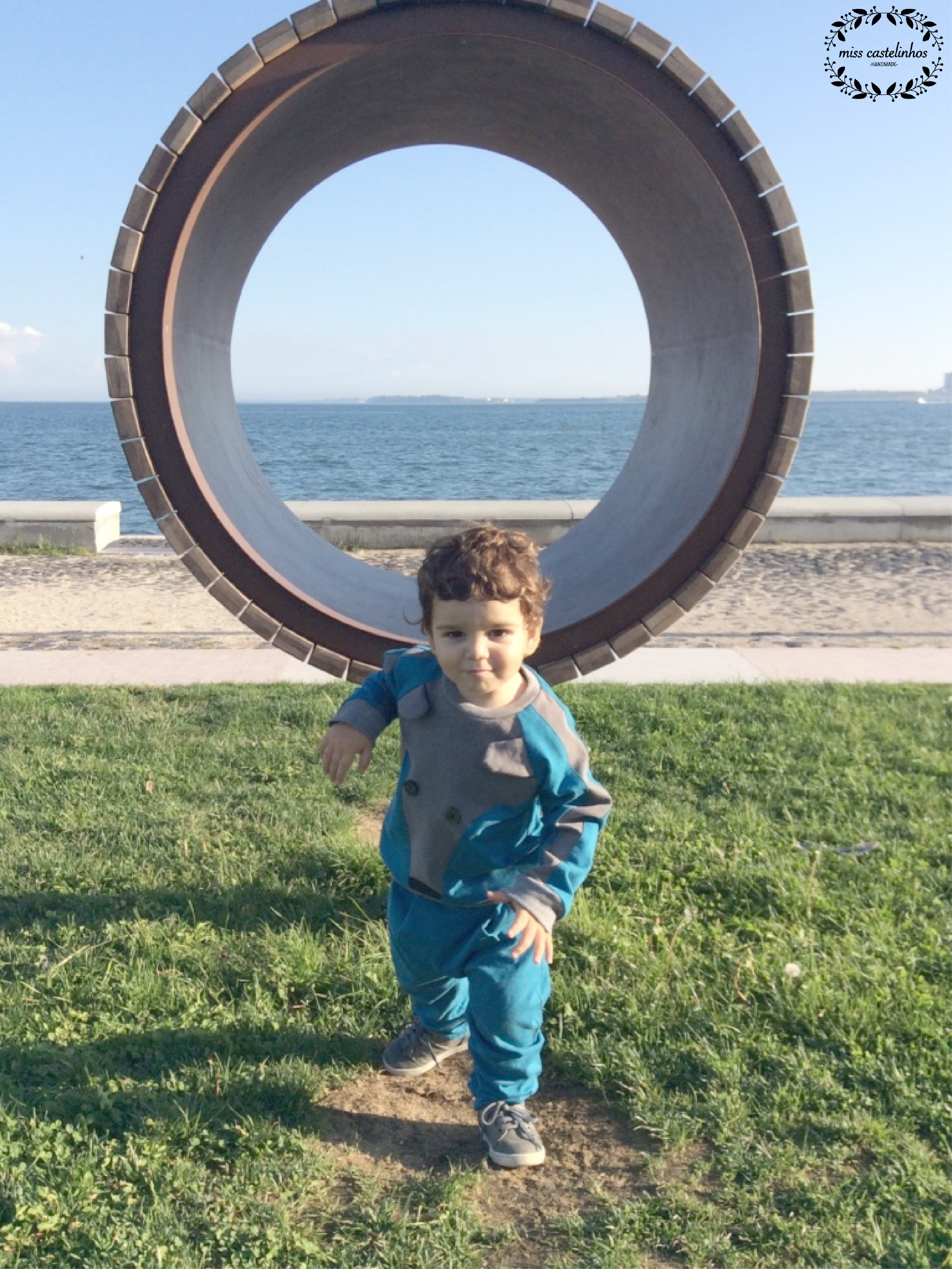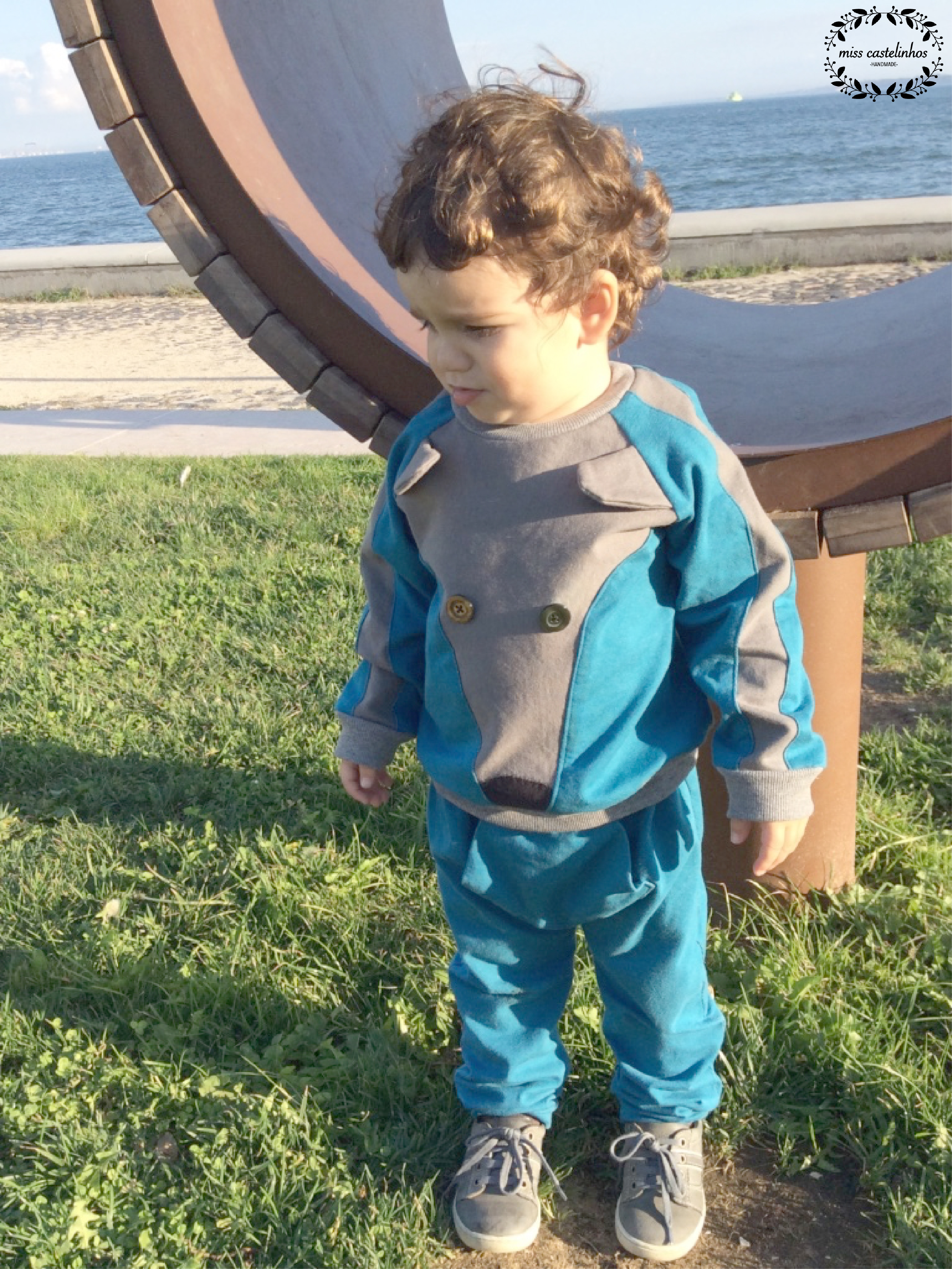 The ears are adorable! (if only I'd press the seam allowance to the right side, they would hold up!)
The pants are super quick and easy to sew. I made them in less than 2 hours, including cutting the fabric! (and I'm a slow sewer!) I love this style of pants for toddlers, slightly slouchy, and the kangaroo pocket is a nice little feature!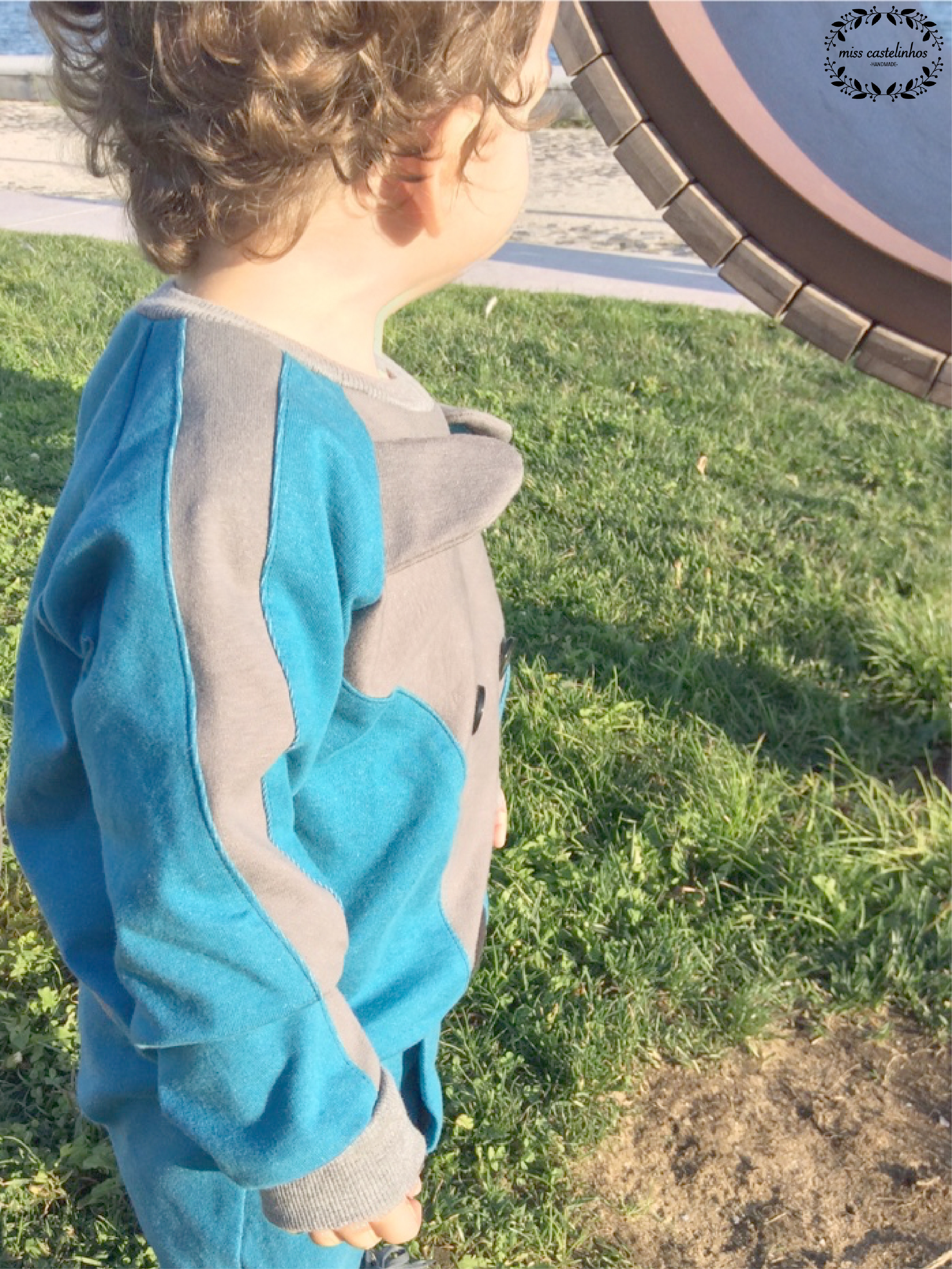 The stripe in the raglan sleeve gives it a "sporty" look.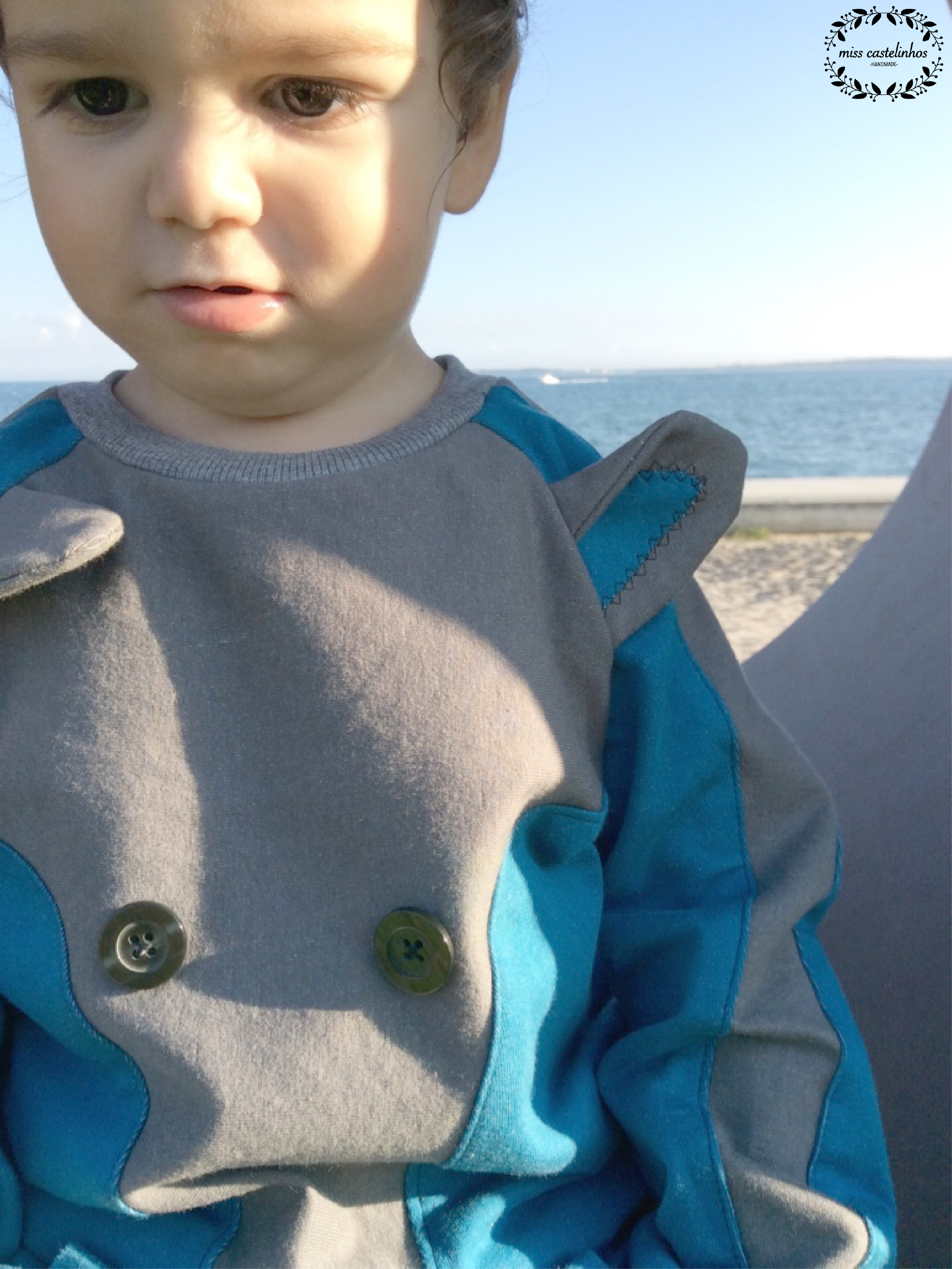 I tried to embroider the wolf's eyes, but my skills in that department are far worst, so what's the easy way out?! Buttons… and that's how you get a green eyed wolf!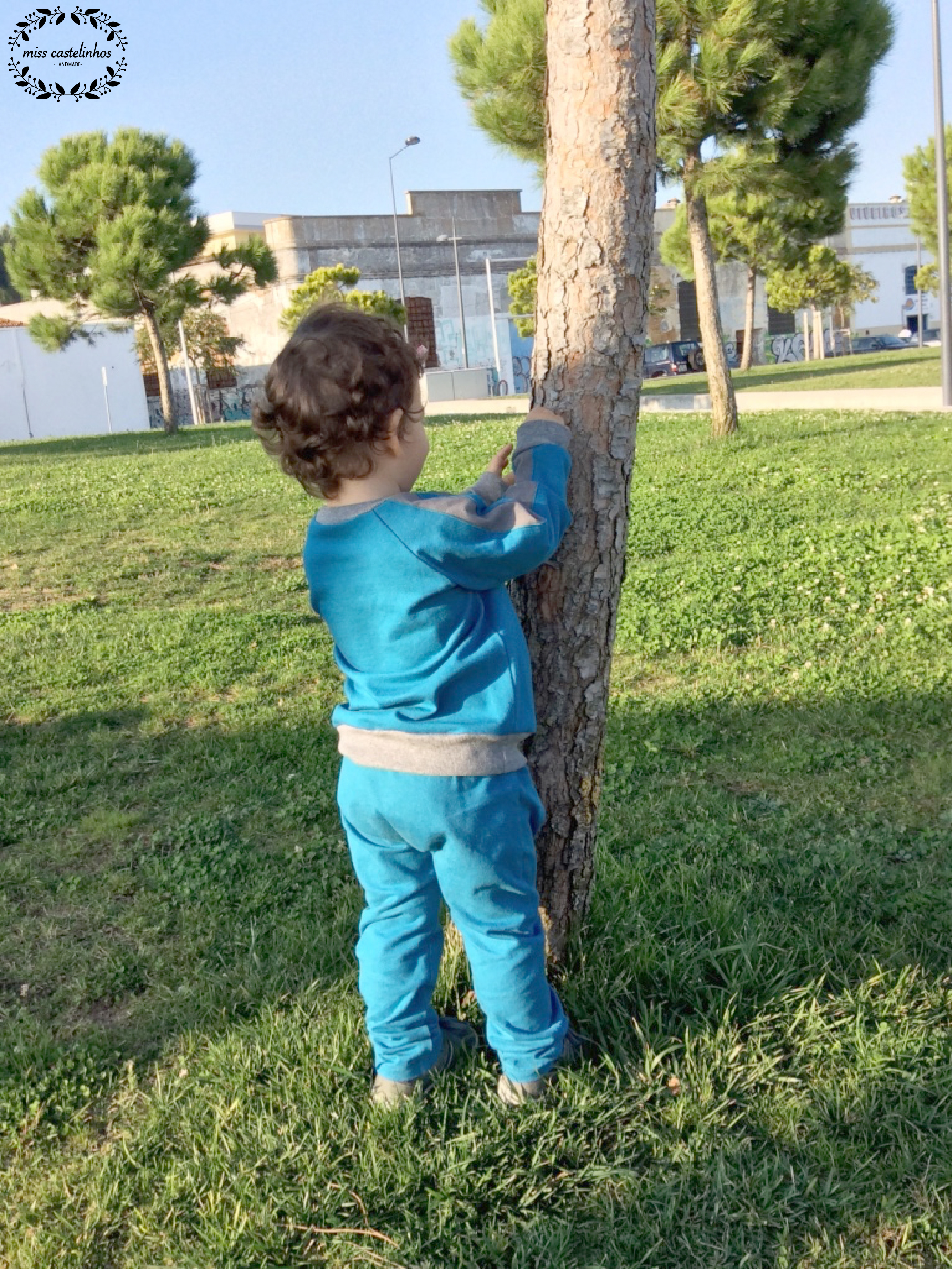 There is an amazing giveaway* running along with this tour! Ottobre design(R) was outstandingly kind – a huge thank you for your generosity!
Seven lucky readers from all of the participants blogs will win one of the following: 
five one-year subscriptions for Ottobre magazine (

kids+women's issues)

one 

gift card of 50 euros to Ottobre's fabric shop on Etsy

one gift card of 30 euros to 

Maças d'Amor

 fabric shop (where you can find nani IRO, Cotton and Steel, Dashwood Studio, Soft Cactus prints and many more), brought to you by all the Portuguese bloggers participating on this tour. 🙂 
The giveaway will be open from October 15th to October 29th. Enter the Rafflecopter below for a chance to win!
a Rafflecopter giveaway
*Open internationally. You must have +18 years old to enter. Void were prohibited by law.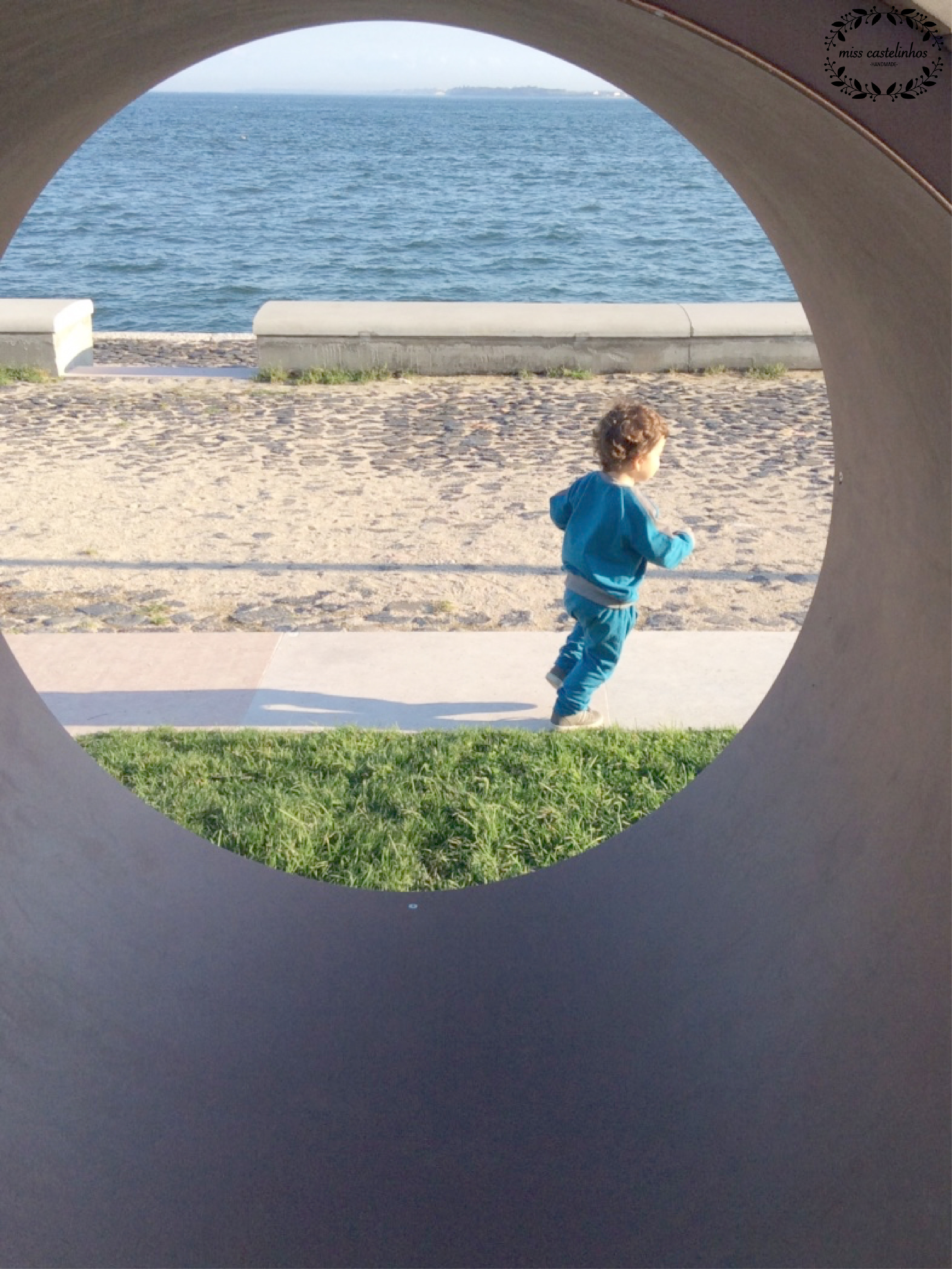 Don't forget to see what the other ladies are up to. Here's the line up:
Thursday, October 15 – DoGuincho
Friday, October 16 – Miss Castelinhos  |  Rita Pirolita
Monday, October 19 – In a Manner of Sewing  |  Conversas de Hermanas
Tuesday, October 20 – Fairies, Bubbles & Co.  |  Maças d'Amor
Wednesday, October 21 – Made by Sara  |  Saídos da Concha
Thursday, October 22 – Pico Pico  |  Pequeno Mundo a 3+1
Friday, October 23 – S is for Sewing  |  Sew Happy
Monday, October 26 – La Folie Sewing Booth  |  House of Estrela